Convertible billiard tables
Discover our collection of convertible billiard tables :
Bring a billiard table into your home while pleasing your whole family, thanks to the billiard table convertible into a Toulet table. Below you will find all billiards for which the "Table" option is available.
Billards Toulet offers technical, design and modular billiards (convertible into billiards table on option).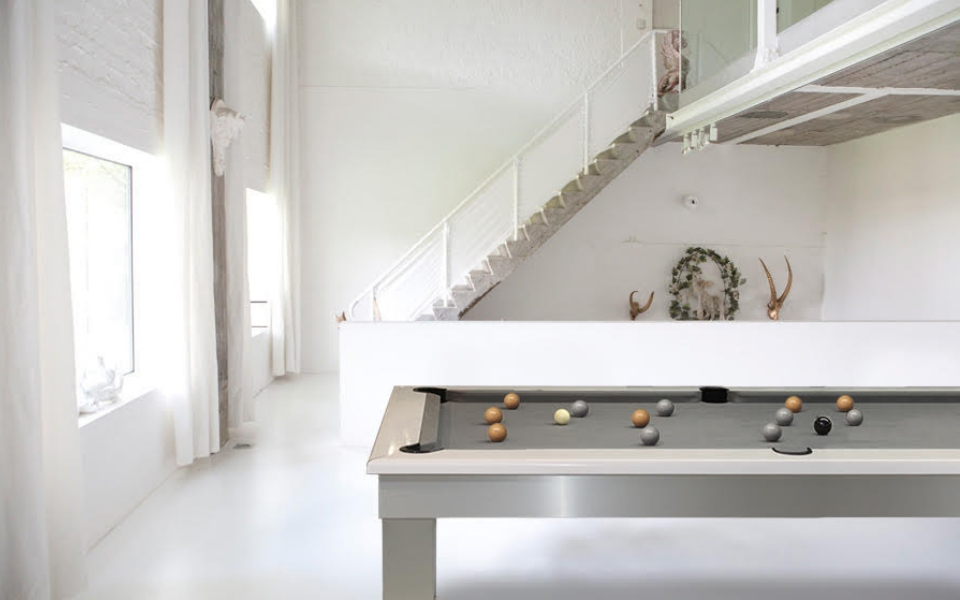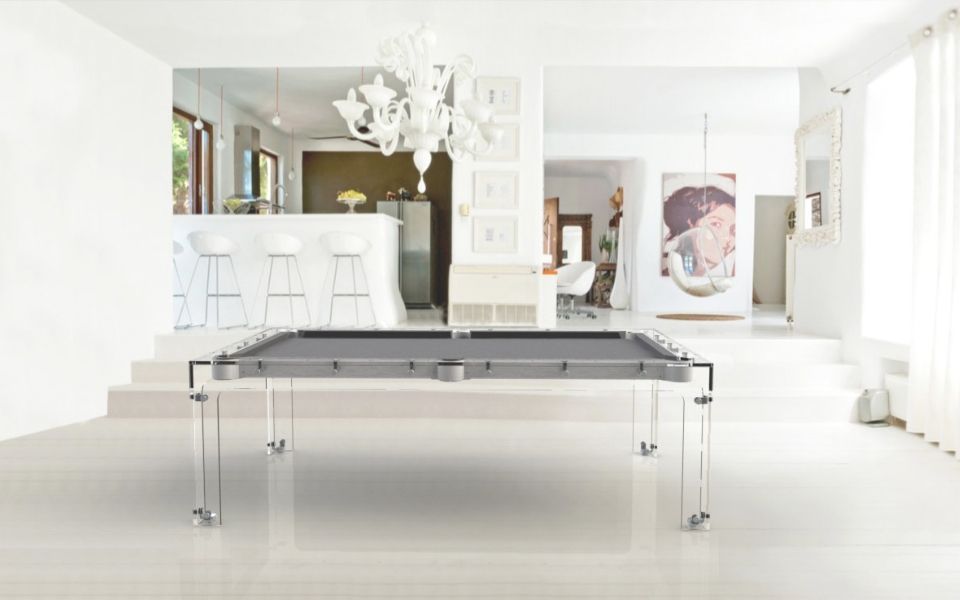 Dining billiard table, what is it ?
Our design office is constantly working to offer billiards of unmatched quality of game but especially billiards that allow you to create unforgettable moments of conviviality : this is how billiard dining table was born.
Thanks to our table top, your billiard table Toulet turns into a family dining table in seconds.
No specific tools needed, one person is enough to put this top, which is also 100% customizable : wood, glass, glass and wood …
Our table top is adaptable to all our game modes and all our billiards design, contemporary, classic and outdoor billiards.
How can we customize the convertible billiard table Toulet ?
Our table top is adaptable to all our models of billiards and in all game modes.
The size of the billiard will determine the number of seats at the table beyond the game mode.
You are free to customize the billiard you have chosen via our free online configurator according to your desires, your expectations, your interior decoration and your needs. Regarding the top that transforms your billiard into a dining table, it is available in all our wood colors and all types of glasses in the following formats :
Full glass top
Full wood top
Glass top and wooden frame.
All our billiard tables are 100% customizable for a billiard that suits you, go to our configurator.