The Contemporary Billiards collection is composed of modern billiard tables that can be fully customized. Each one has its own specificities in terms of frame and legs, you will find the billiard table you have always dreamed of. Available in all game modes and convertible into a dining table, all you have to do is choose the model:
The modern pool tables designed by Toulet :
Choose a contemporary billiard table made in France:
Thanks to our know-how, we can transform your pool table into a unique piece of furniture. Customize your billiard table so that it fits perfectly with your interior design and becomes the central object of your living room. Indeed, each model has customizable features: game mode, size of the billiard table, frame finish, cloth color, leather pockets,… You will find all this information on the product sheets of each pool table.
Learn more about Toulet's contemporary billiard tables:
The Purity : this billiard with straight curves and solid oak is ideal for refined interiors. Add one of our trays (glass, wood or glass and wood) and it will turn into a table.
The Broadway : This modern billiard is fully customizable like all our billiards, so it will harmonize easily with the rest of your home decor.
The Club : a billiard table signed by 3 strips carved into its feet in solid oak for a chic and elegant finish.
The Roundy : a pool table design and technical with high-end finishes (wood, leather pockets, billiard feet …).
Teak or Kerrock : Billiards designed for outdoor use for pool parties in the sun.
The Leather : a billiard with leather finishes. For more originality, we offer crocodile leather, ostrich, cow … And to go further, also discover our custom leather furniture.
The Eco designed : entirely designed for an ecologically oriented production, this billiard nevertheless remains a billiard and technical billiard like all our contemporary billiards.
The Pop : Everything is in the feet, an atypical form inspired by the 80s. A billiard design for extravagant decor atmospheres.
The Iron : A judicious mix between the warmth of the wood and the raw metal.
That turns into a dining table
It is possible to be a billiard fan without having a game room at home. All our modern and contemporary billiard tables can be transformed into a table.
After a dinner with friends or family, why not play a game of billiards? All game modes are possible: American, French, 8 Pool, Mixed, Golf… The table top option allows you to vary the pleasures and optimize the space. Discover the different styles of table tops.
Depending on the size of the contemporary pool table, you can accommodate up to 18 guests.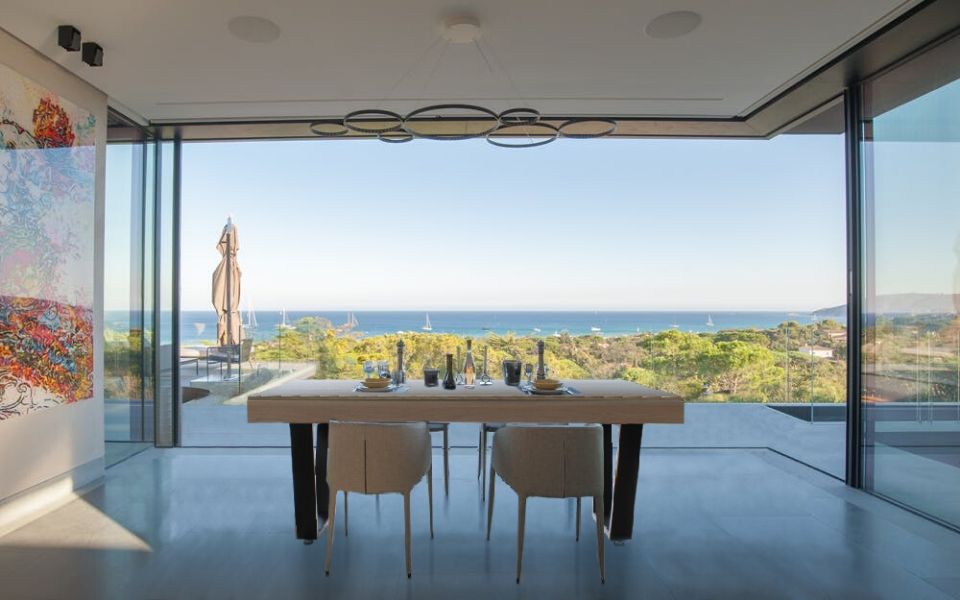 How can I customize my contemporary billiard table?
Each billiard table in this contemporary range has customizable features: size, play mode, frame color, foot finish, carpet, pockets.
Have you selected one or more models that interest you? Customize it directly on the online 3D configurator. It's a fun, practical tool that lets you choose every aspect of your future billiard table and visualize it in different decorative settings. A free estimate is sent by e-mail for each configuration. If you have any questions about our contemporary billiard tables, please contact our experts, who are passionate about billiards.