Leather pool table
Modern Billiard Tables
The Leather, a billiard table that will charm you with its multiple facets. This contemporary model highlights an exceptional French know-how.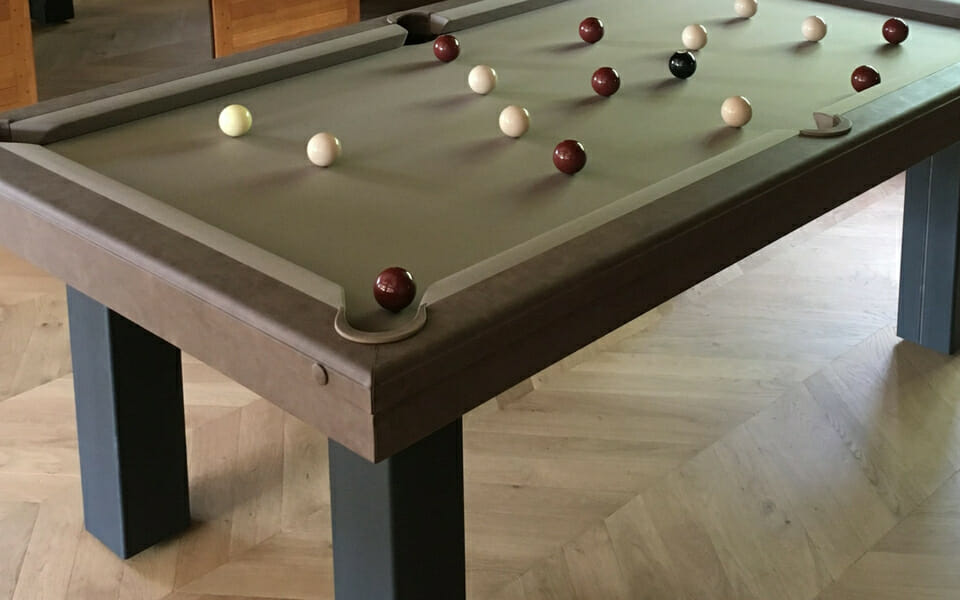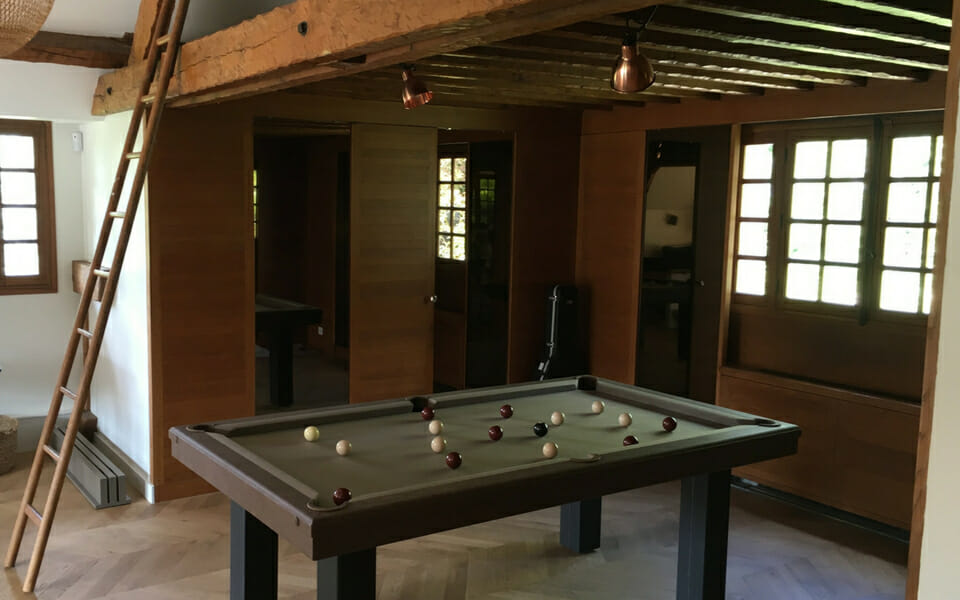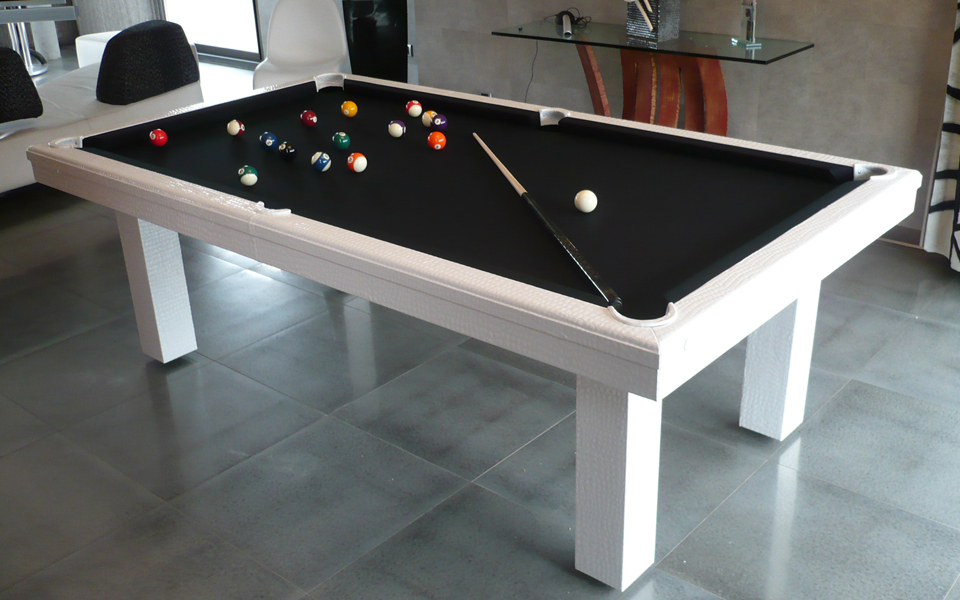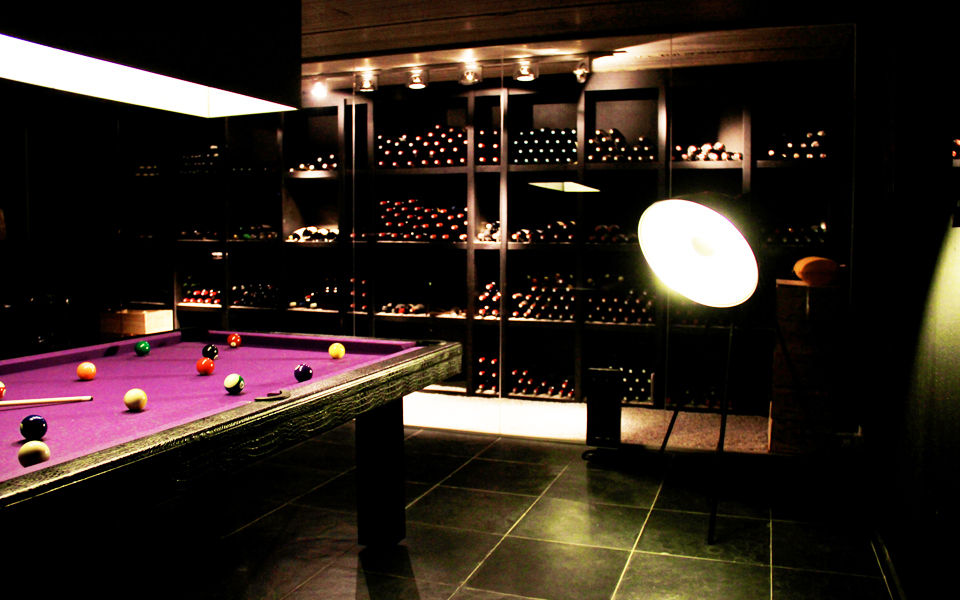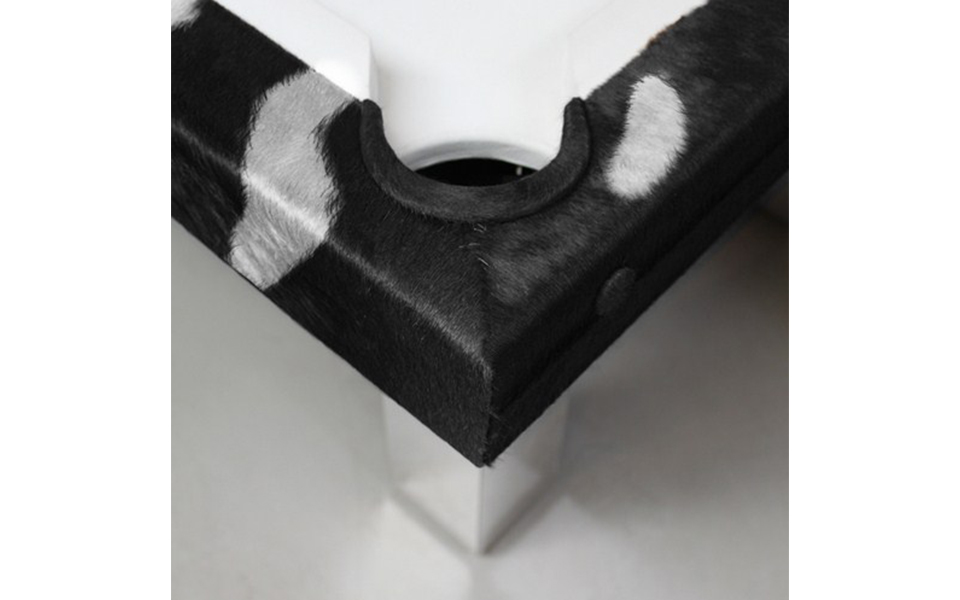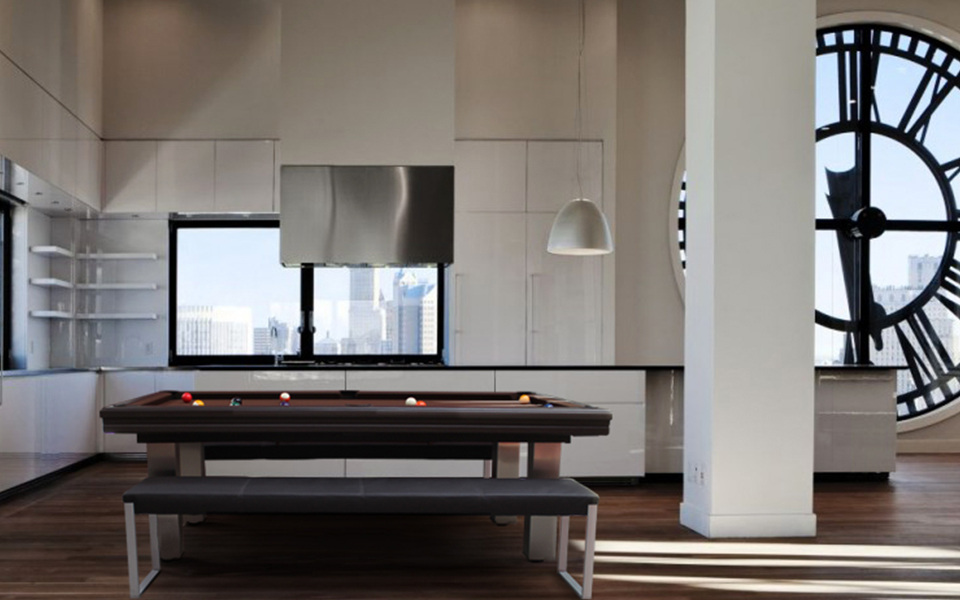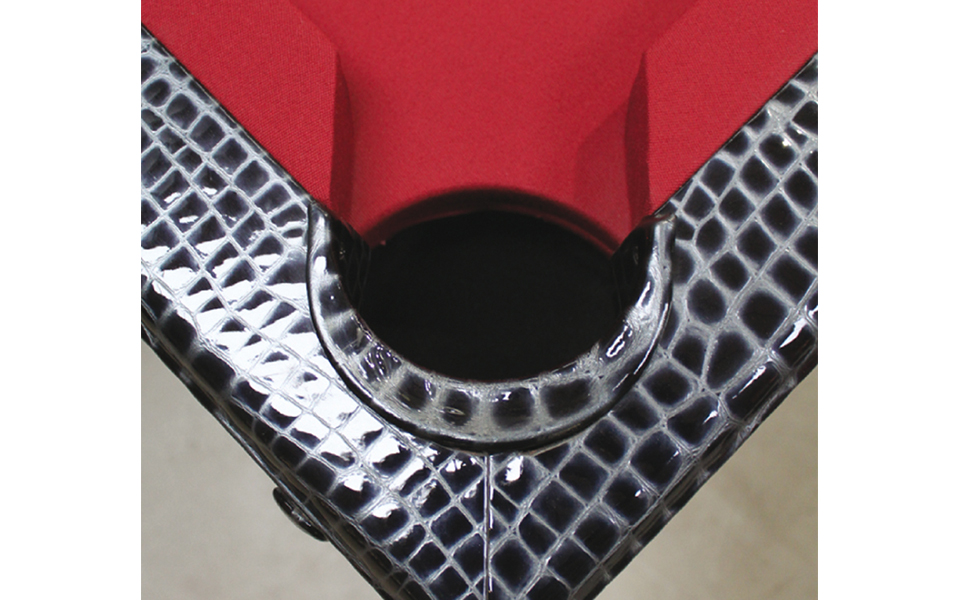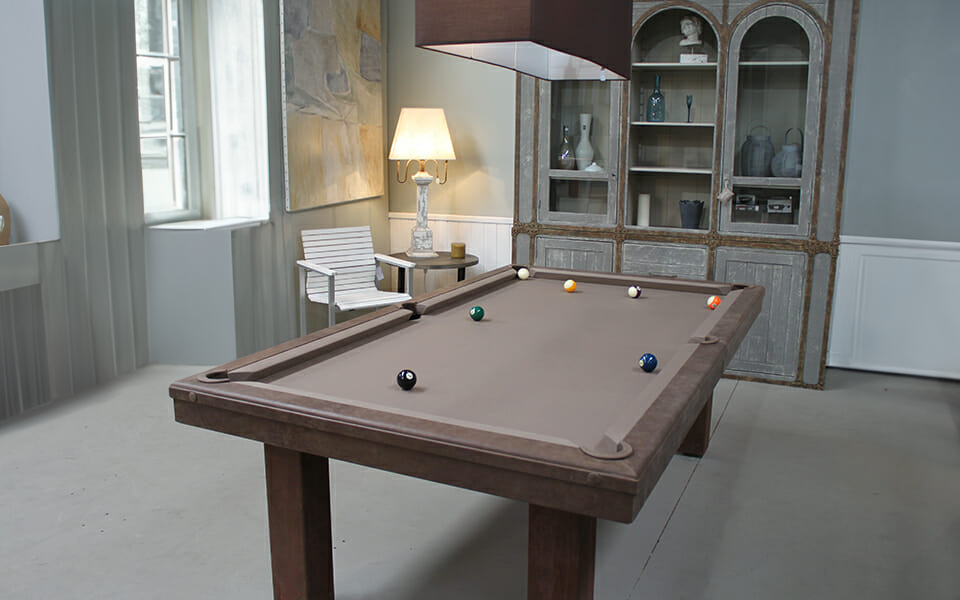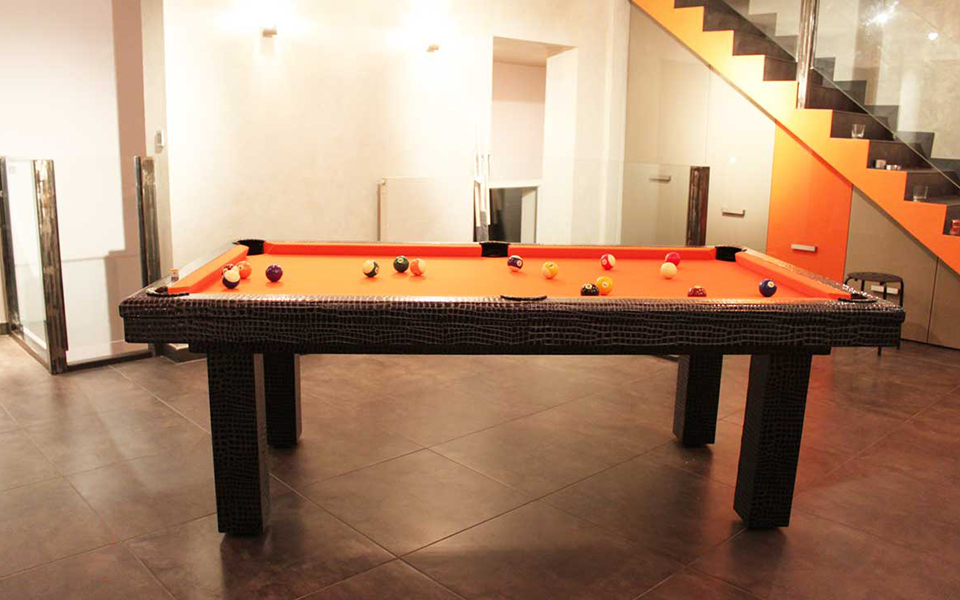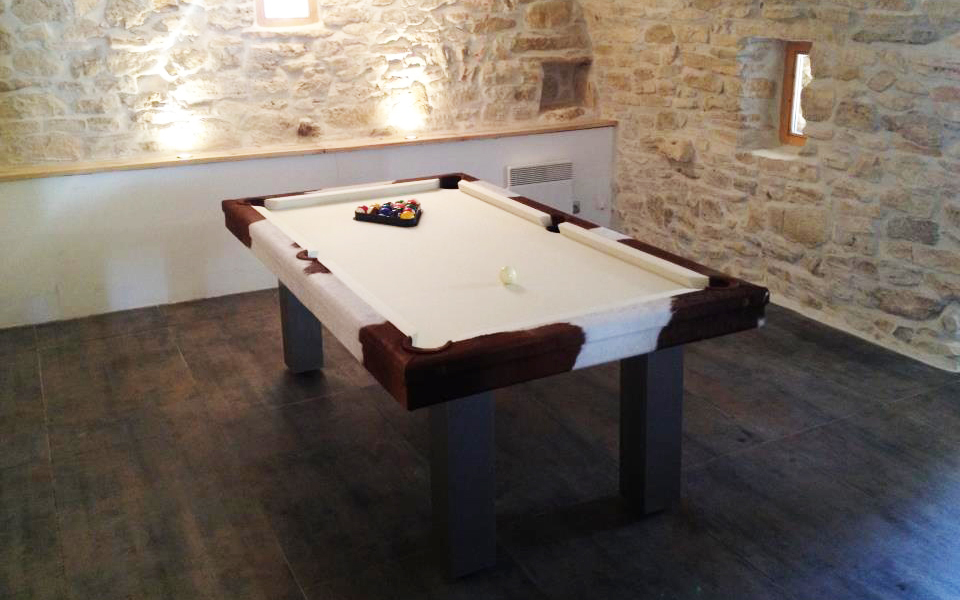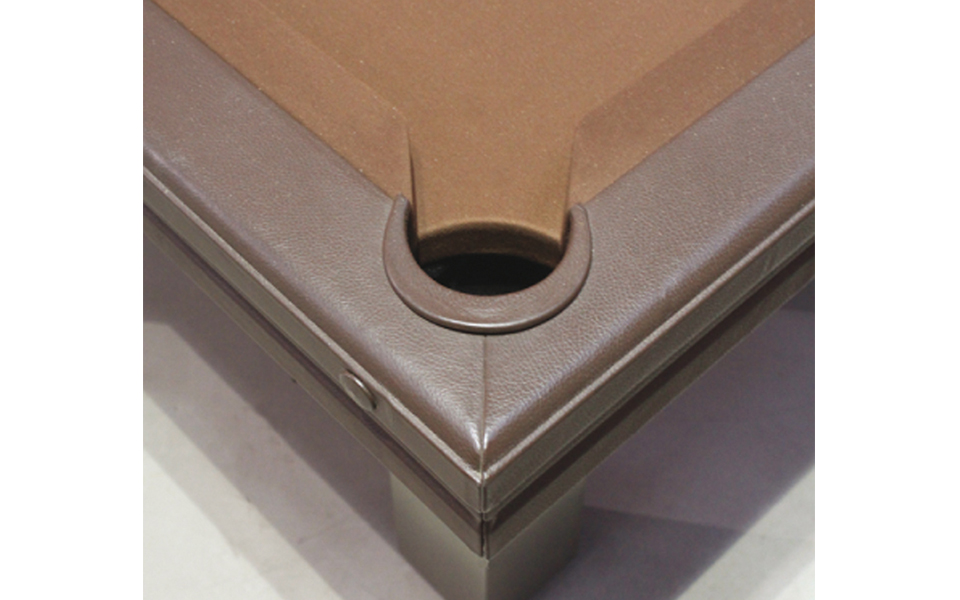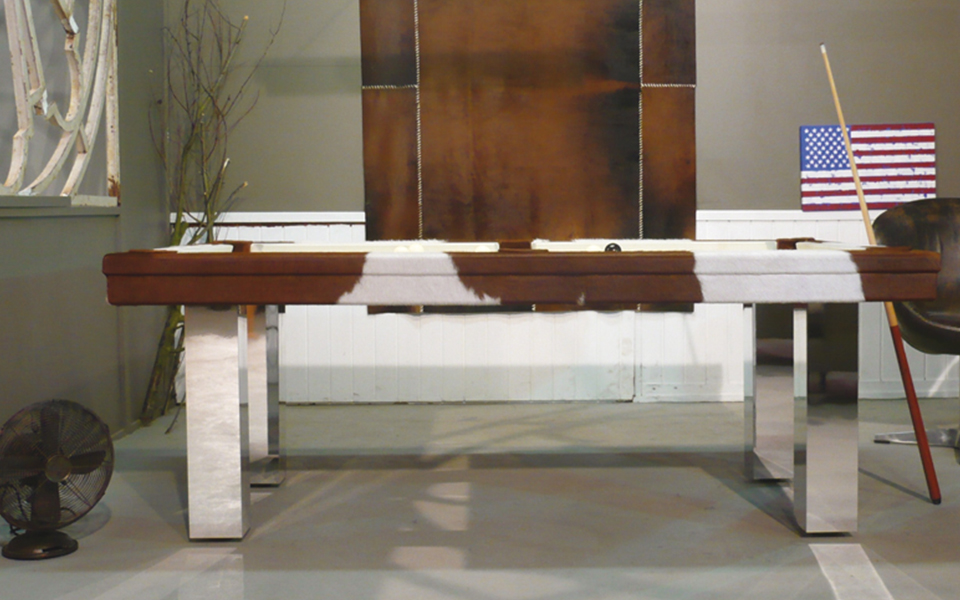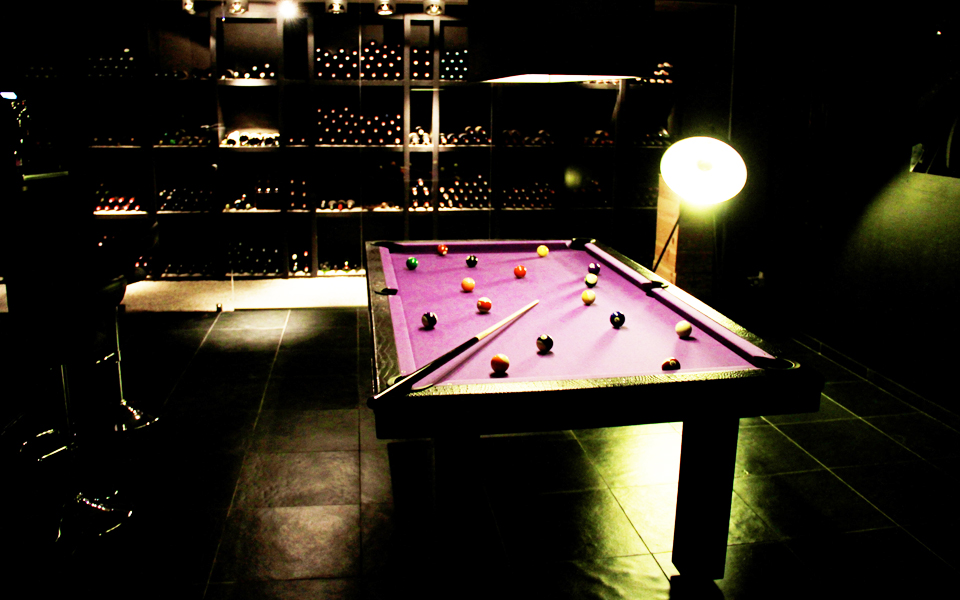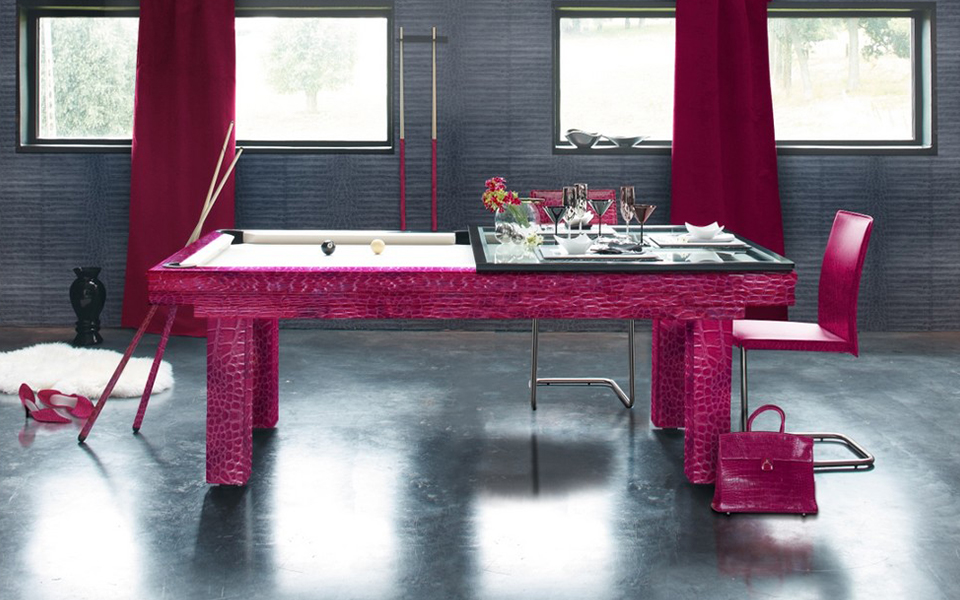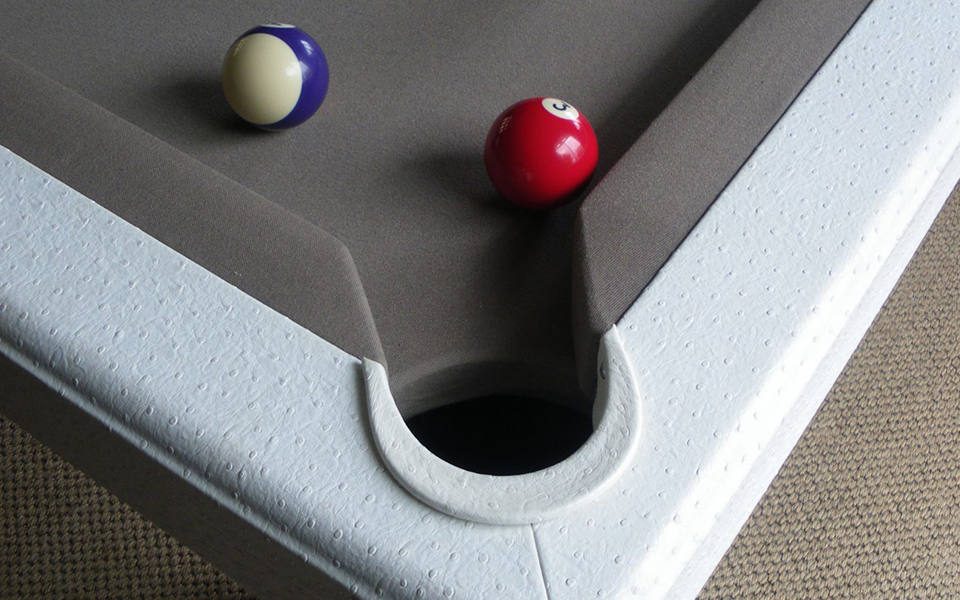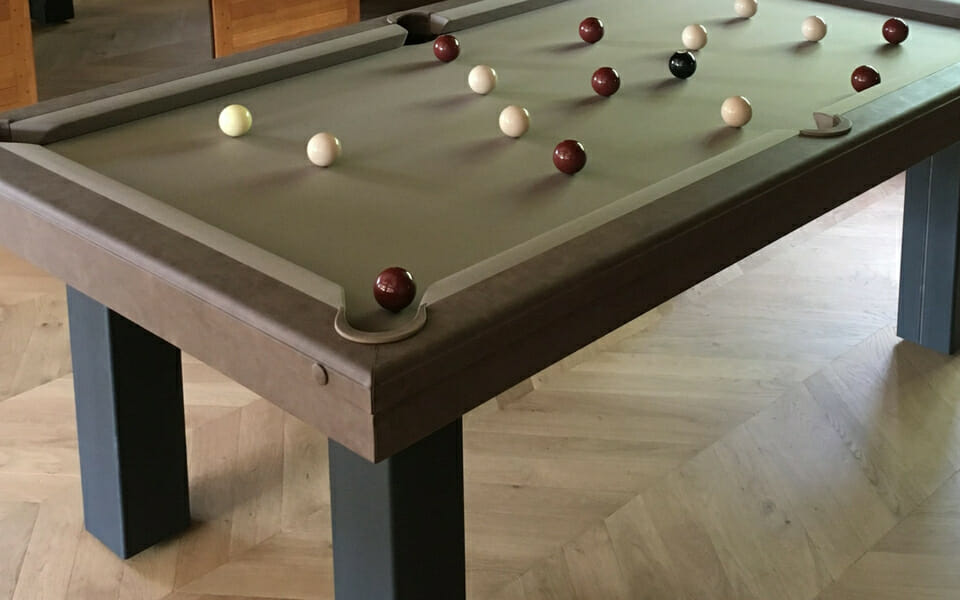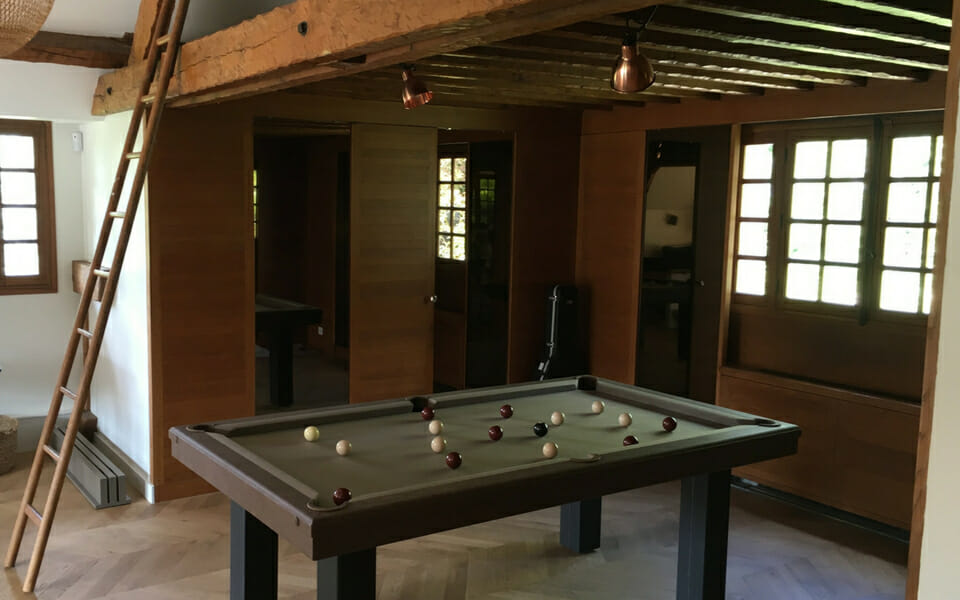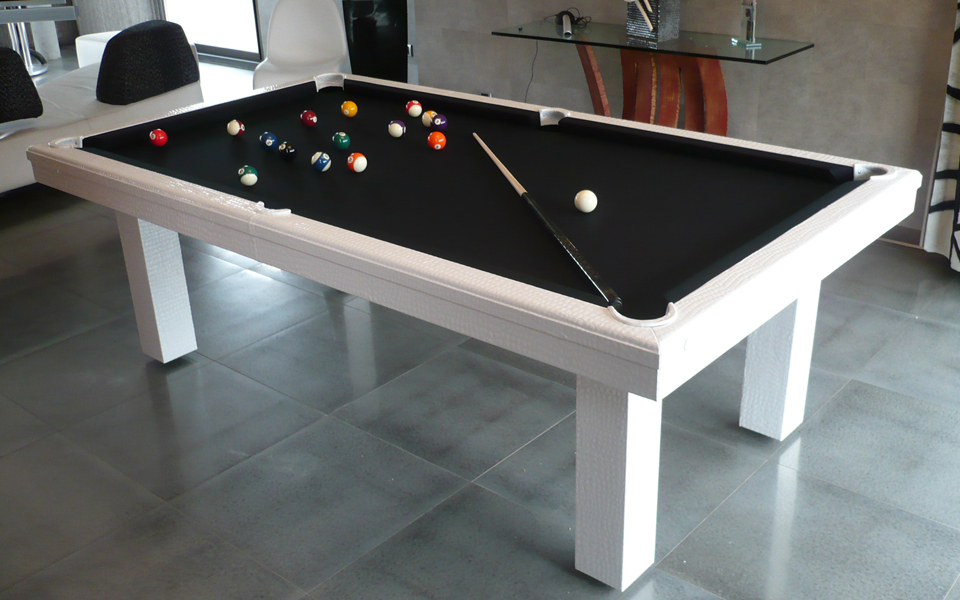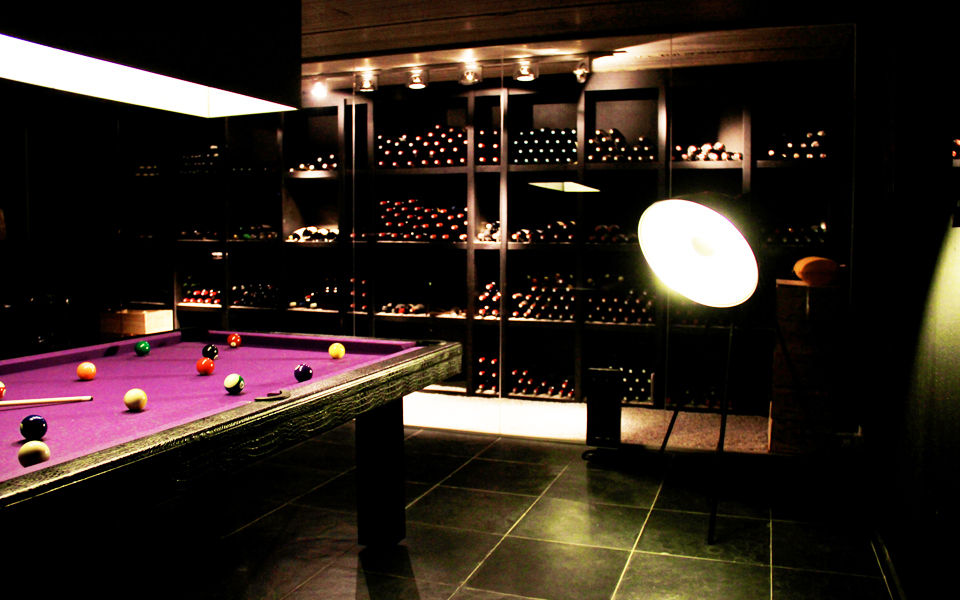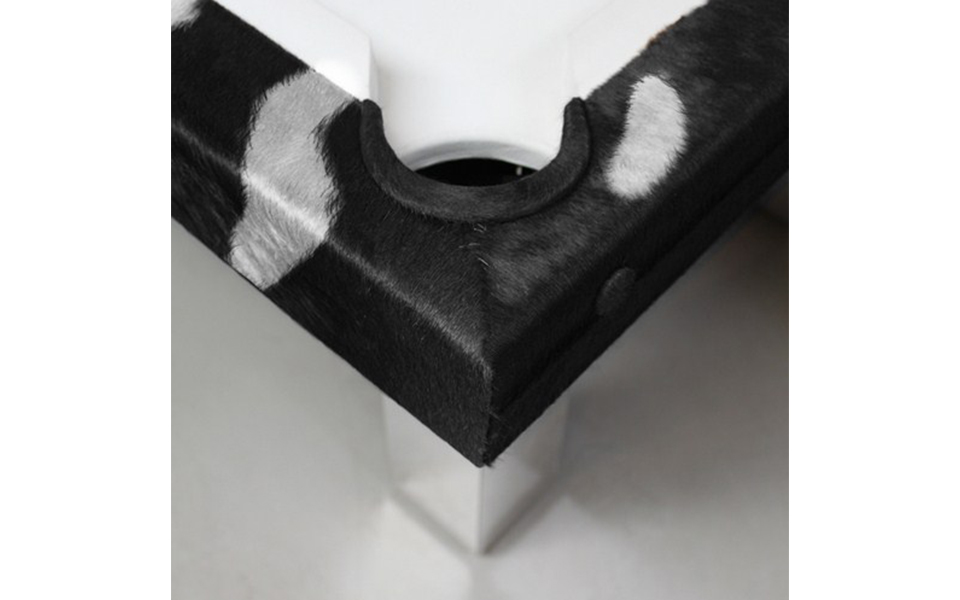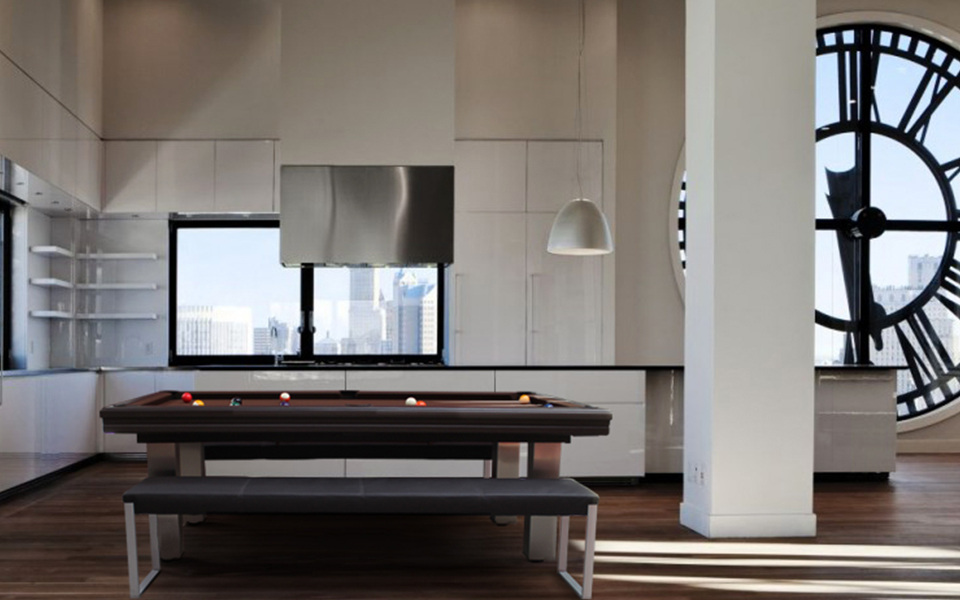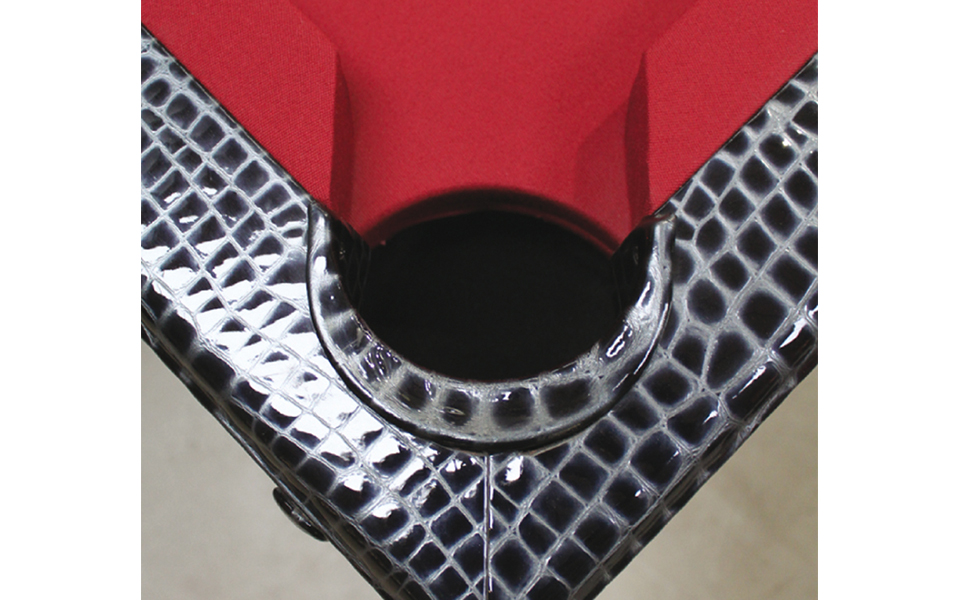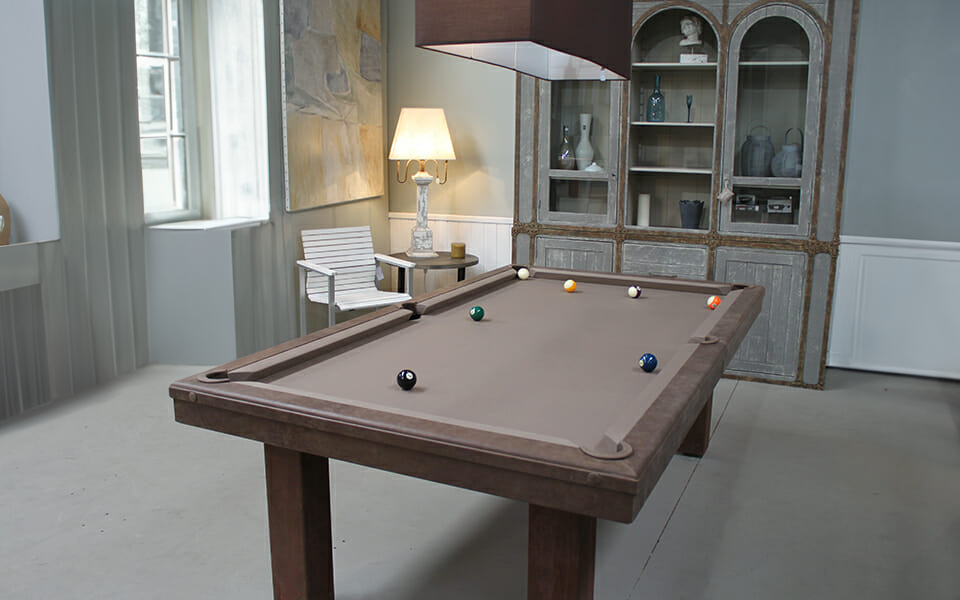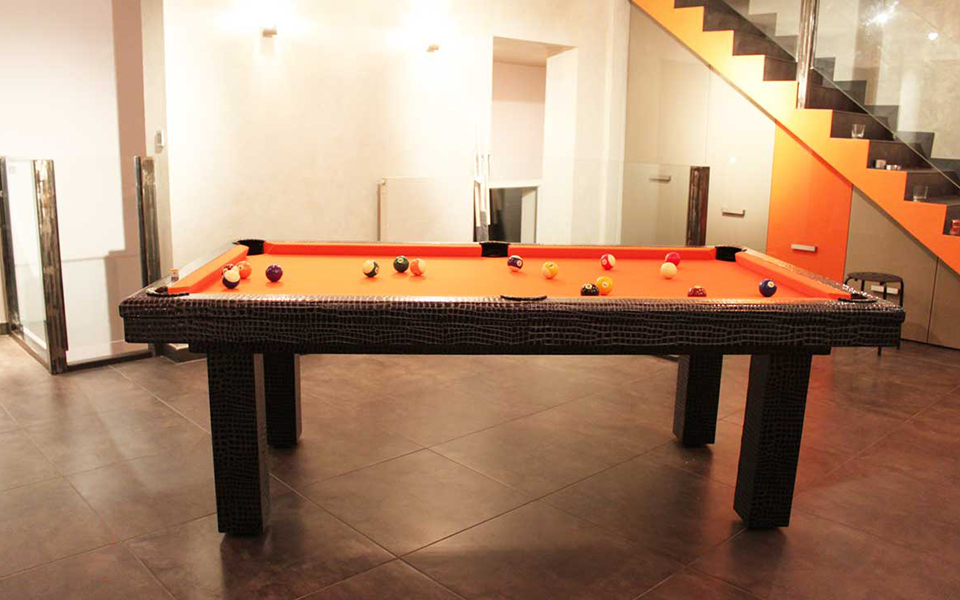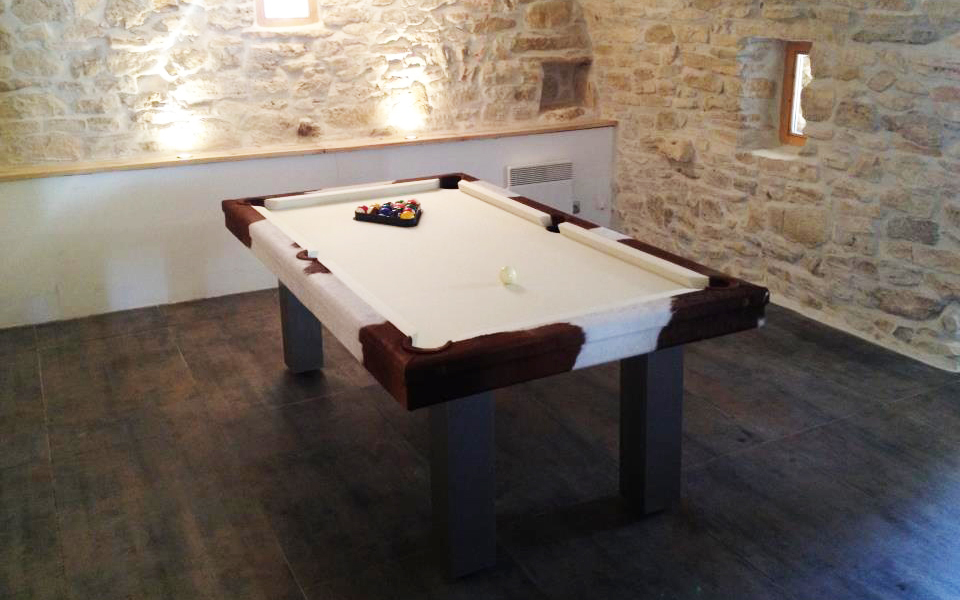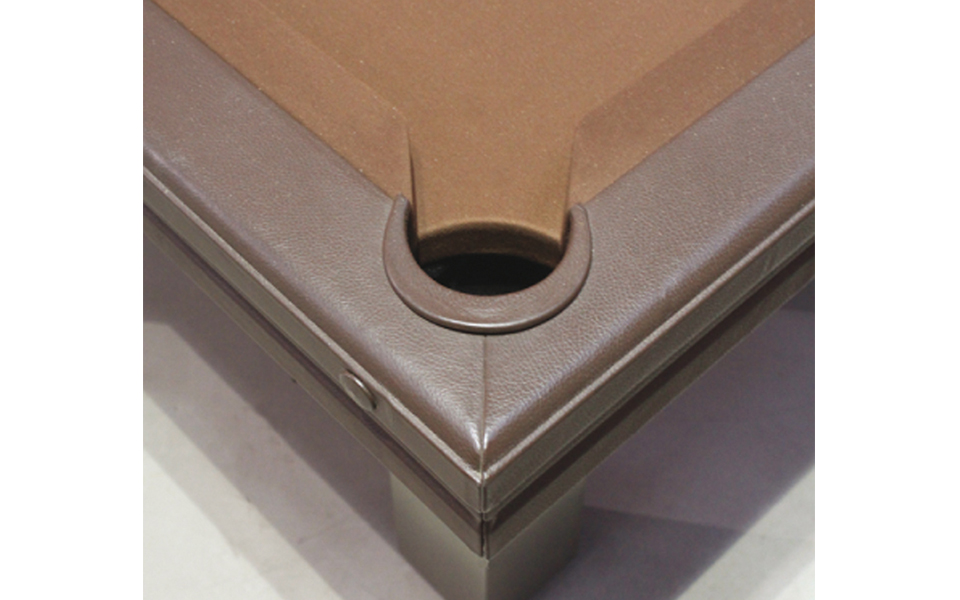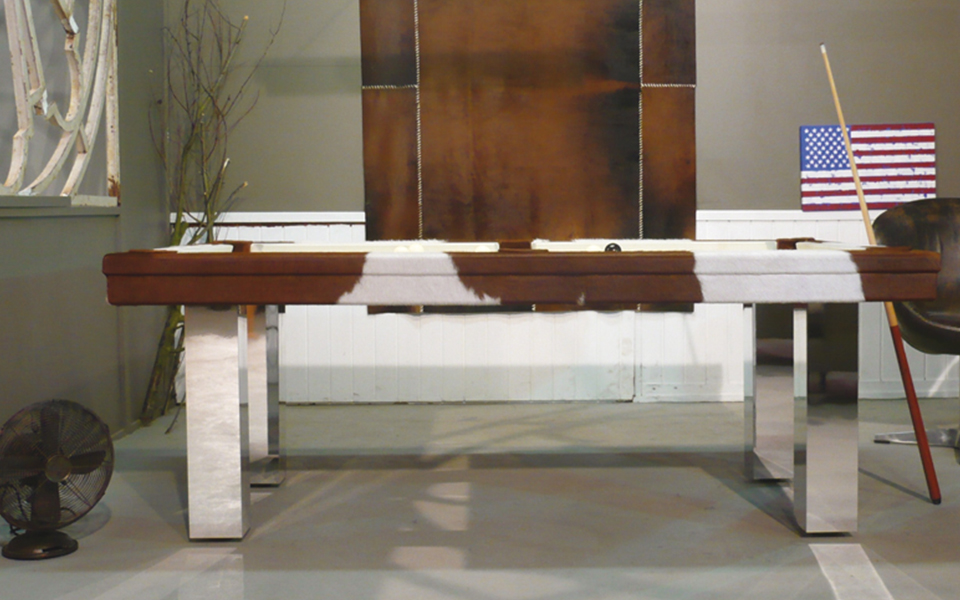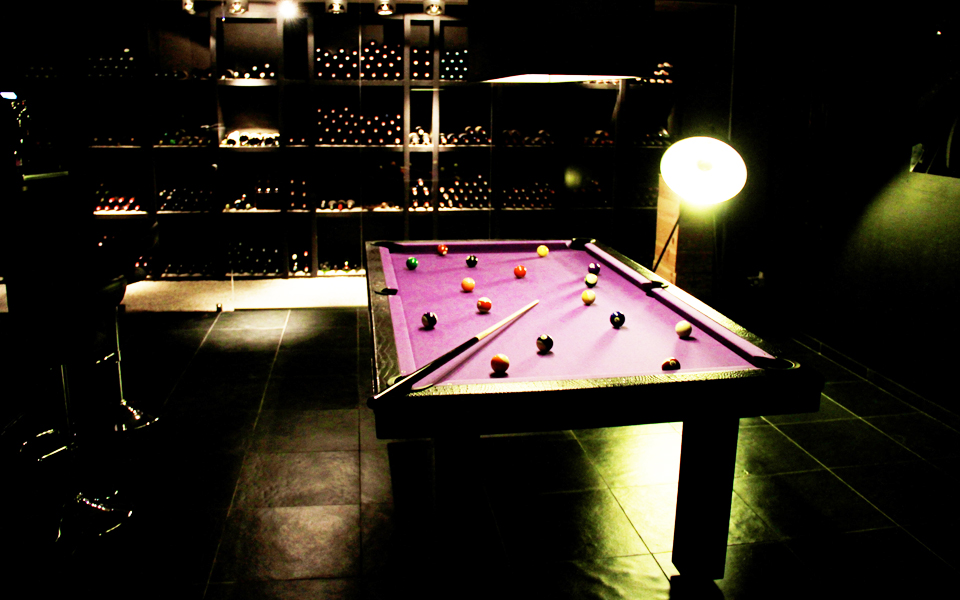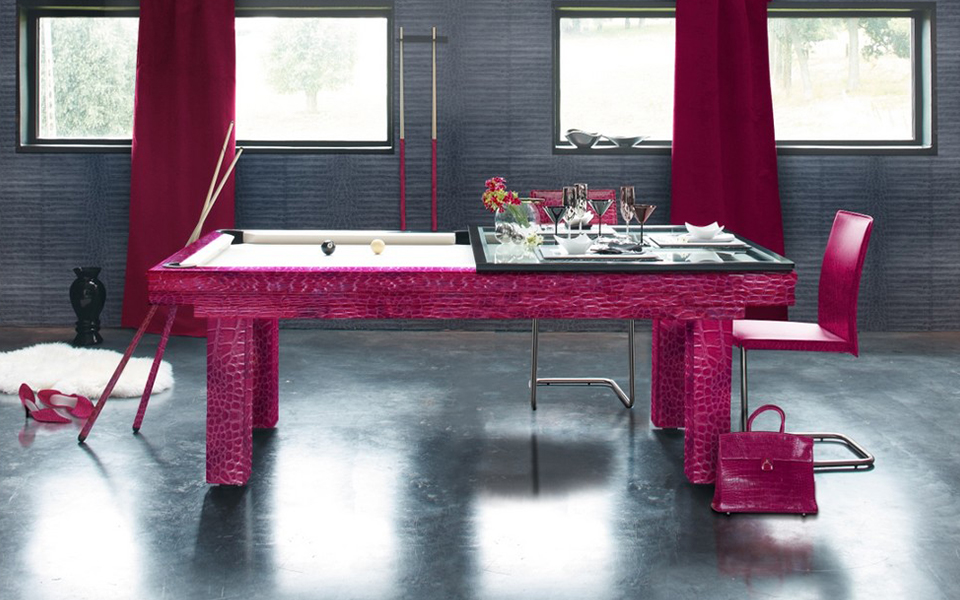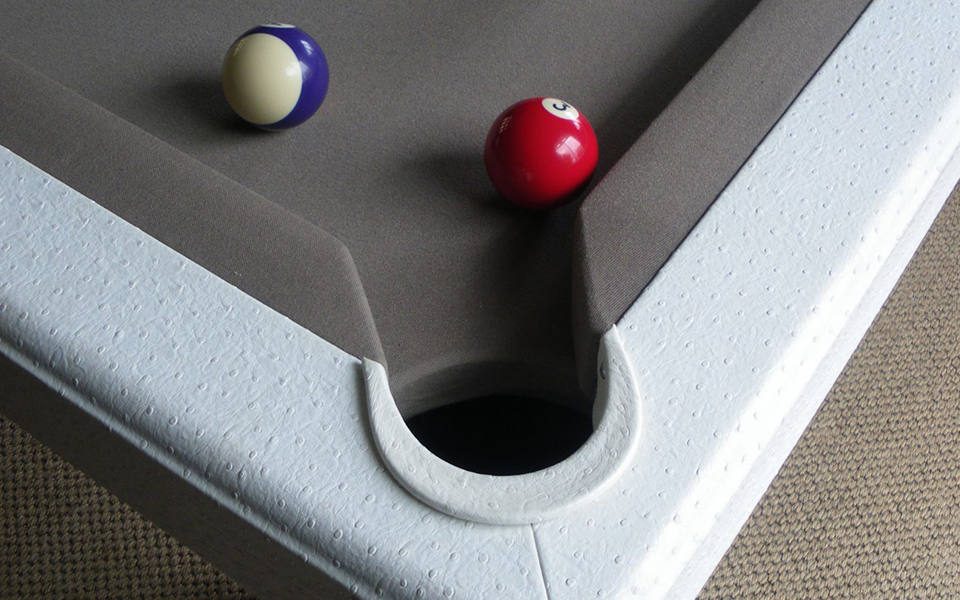 The Leather, a custom-made leather billiard table
The Leather billiard table's leather covering is a high precision realization of exceptional quality. This contemporary model brings a touch of elegance and refinement to your leisure space.
Its customization is limitless. The frame is hand-covered in leather and can be combined with stainless steel, painted or leather legs. All combinations are possible.
For an elegant and harmonious play area, the Leather billiard table is the perfect match for the Specialist Leather foosball table.
What customizations are available?
The Leather billiard table is a model adaptable to all billiard players. Indeed, it is available in all dimensions (from 190 cm to 380 cm) and all the modes of play.
Traditionally made in kotibe. The Leather can be made in any other wood species. Its particularity: its leather sheathing made by hand. An exceptional French know-how. Each model is a unique piece. The choice of the leather covering is very varied in terms of colors or finish (cow skin, crocodile or ostrich). More than 30 colors of cloth are available to customize the Leather pool table as well as more than 100 colors of leather pockets.
For the base, a dozen interchangeable models will give a contemporary, design or retro look to the leather billiard table:
straight: wood, brushed stainless steel, electro-polished or rusted effect
trapezoidal or straight as on the modern Iron billiard table
beveled
Louis XVI (half rounds)
Louis Philippe
To vary the pleasures and take maximum advantage of your billiard table, Toulet cradles are the ideal solution. The table top allows you to quickly transform your billiard table into a dining table. To continue the convivial moments, it is possible to add a poker tray and a ping-pong tray.
The Toulet Saddlery and Leather Goods workshop
From sanding to sheathing to sewing, each step is carried out by hand to create unique pieces. A rare, high-precision know how that symbolizes Made in France. Everything is done by hand in our workshop in Northern France. This expertise enables us to offer billiard tables that are out of the ordinary.
Over 100 colors and textures of leather are available to create the leather billiard table of your dreams. From the frame to the entire billiard table, anything is possible.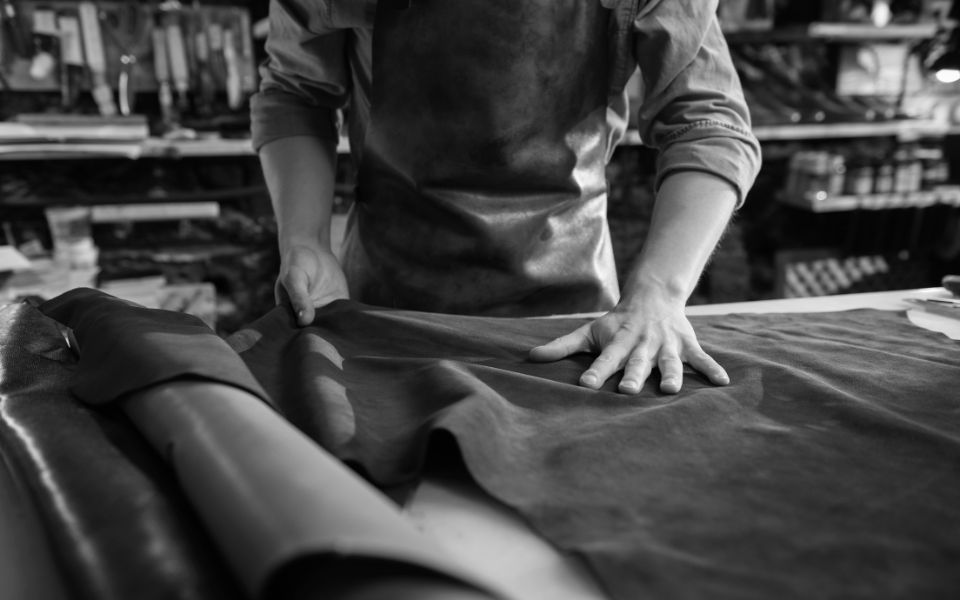 TECHNICAL FEATURES OF LEATHER CONTEMPORARY POOL TABLE
The Leather billiard is available in all sizes. It adapts to all spaces.
1.90 m (6 ft) with slate thickness 20 mm
2.10 m (7 ft) with slate thickness 20 mm
2.20 m (7.2 ft) with slate thickness 30 mm
2.40 m (8 ft) with slate thickness 30 mm
2.60 m (8.5 ft) with slate thickness 30 mm
2.80 m (9.2 ft) with slate thickness 30 or 50 mm
3.10 m (10 ft) with slate thickness 60 mm
3.80 m (12 ft) with slate thickness 45 mm
Configure your pool table according to the game mode :
American billiard
Carom (French billiard)
Blackball (English billiard)
Snooker
Mixed billiards by cushions or by plugs (from 2.20 m)
Metal frame
Slate
Custom-made leather sheathing
Choice of leather color and finish (cow, crocodile, ostrich)
Leather covered legs or choice of other models
Over 30 cloth colors to choose from
Does not have a coin box
Accessories included: 4 cues, 1 set of marbles, 1 wall cue holder, 1 triangle, 1 brush and 1 box of chalk
Multi-game by strips or plugs
Convertible to a table with a choice of full glass, full wood or glass/wood top
Poker table top
Table tennis table top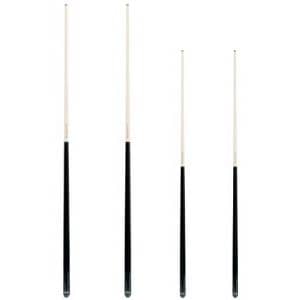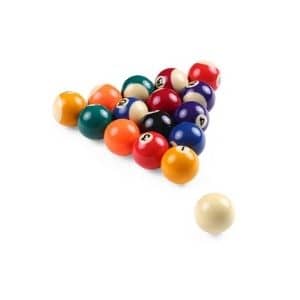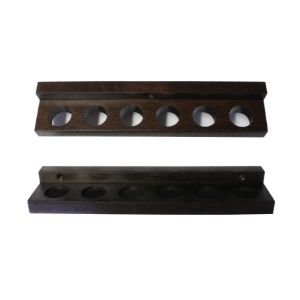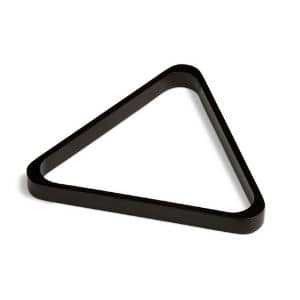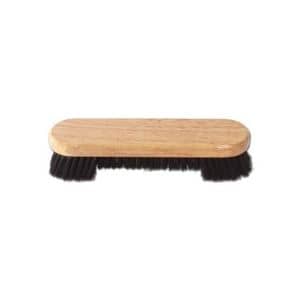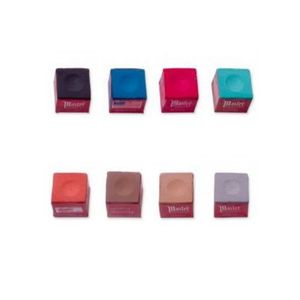 Non-contractual photo
Do you want customized accessories that perfectly match your billiard table? Discover our range of customizable cue racks, the collection of decorative balls with more than twenty colors to choose from, or the cues for all modes of play.