Billiards manufacturer since 1857
Our company was created in 1857 by Mr. Toulet. Today, it is owned by Marc-Alain Deledalle (picture)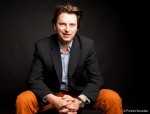 Guided by his ambitions and those of his predecessors, our team has innovated little by little in order to continuously improve our billiard tables and to extend the product range and offer our customers a wider choice.
Today, we offer several different types of billiard tables: classical, contemporary, antique, competition, and design-forward.
You can choose the exact configuration of your billiard table according to your wishes and needs : playing mode (French, American, English or mixed), size of the billiard table, wood colors, cloth color. The addition or not of a table top to combine your billiards with the functionality of a dining table, ping-pong or poker table top to vary the pleasures or any other option to get as close as possible to your wishes .
Let your desires run free !
Choosing Billards Toulet means choosing 100% French billiards manufacturer. All our billiards are manufactured in our workshop located in the North of France, in Bondues, near Lille. It is a team of 26 specialized technicians who work on making our billiards, with their experience and know-how : welding, cabinet making, varnishing, draping, finishing, assembly, packaging, delivery, installation.
Always for more leisure, Billards Toulet joined forces with Mathieu Debuchy to create Debuchy by Toulet in order to offer the same finish and the same quality to table football enthusiasts.