Carat Light pool table
Design Billiard Tables
Design, upscale and surprising, the Carat Light pool table breaks the codes of traditional billiards. Entirely made of glass, it adapts to all types of interiors AND exteriors. Discover this exceptional billiard table.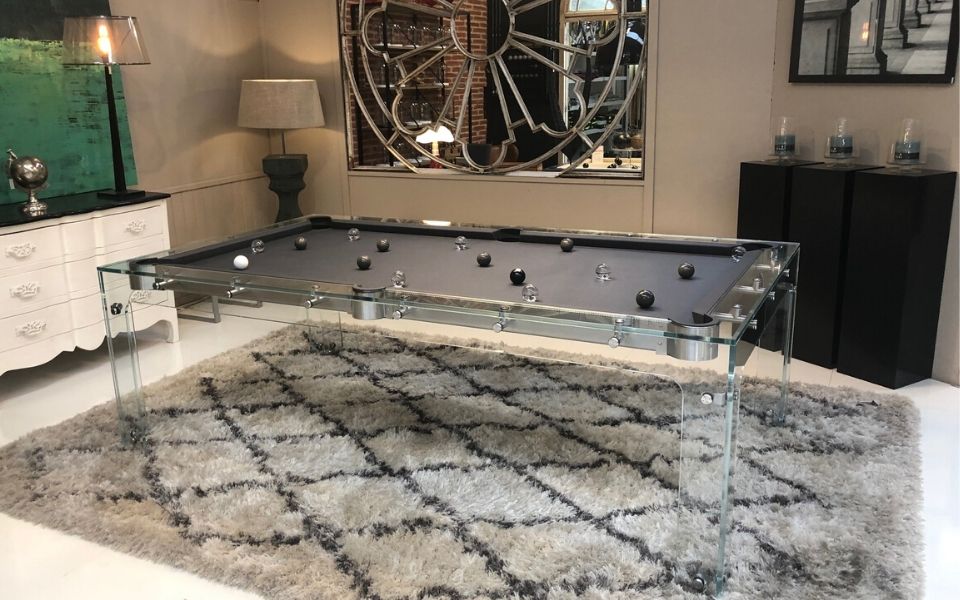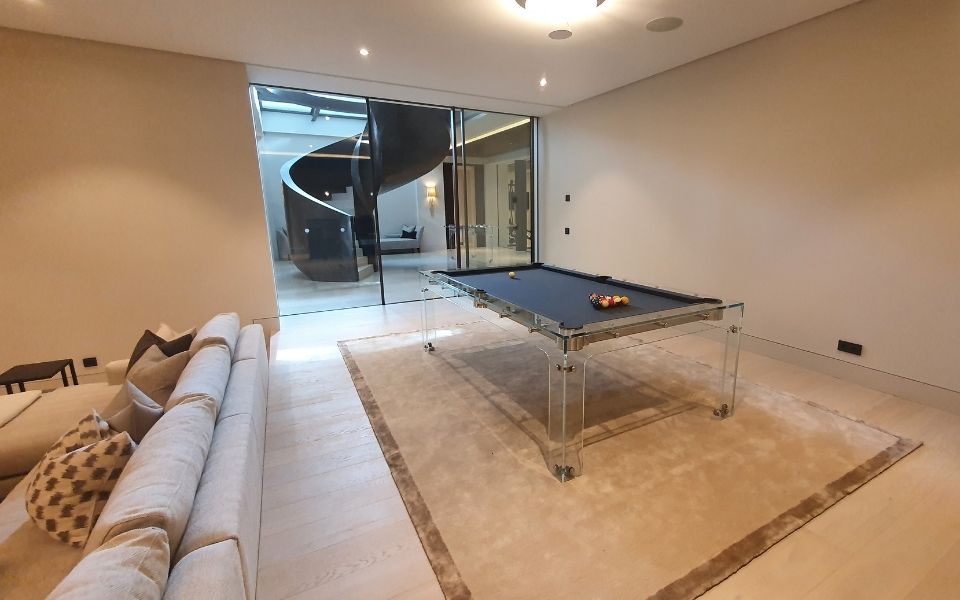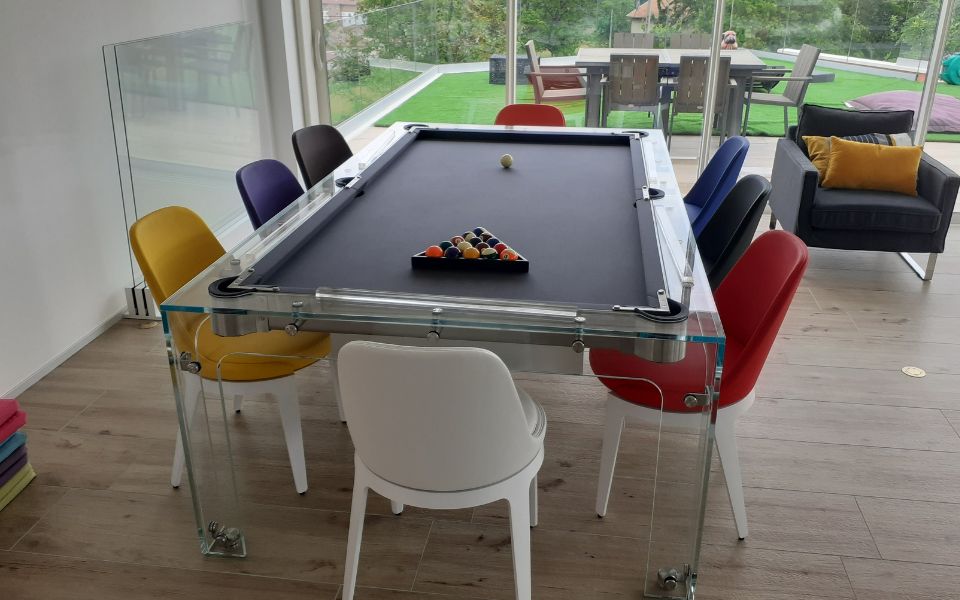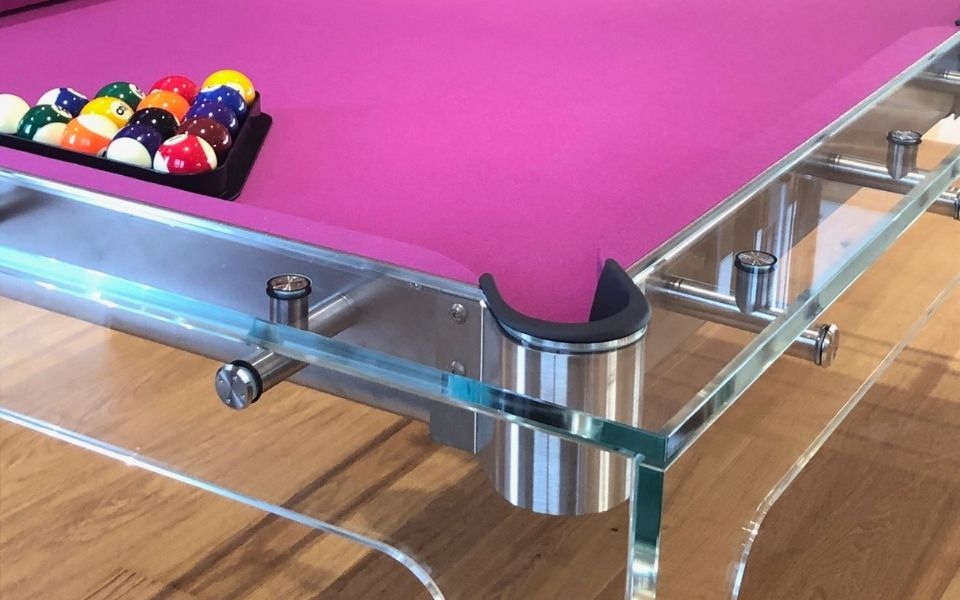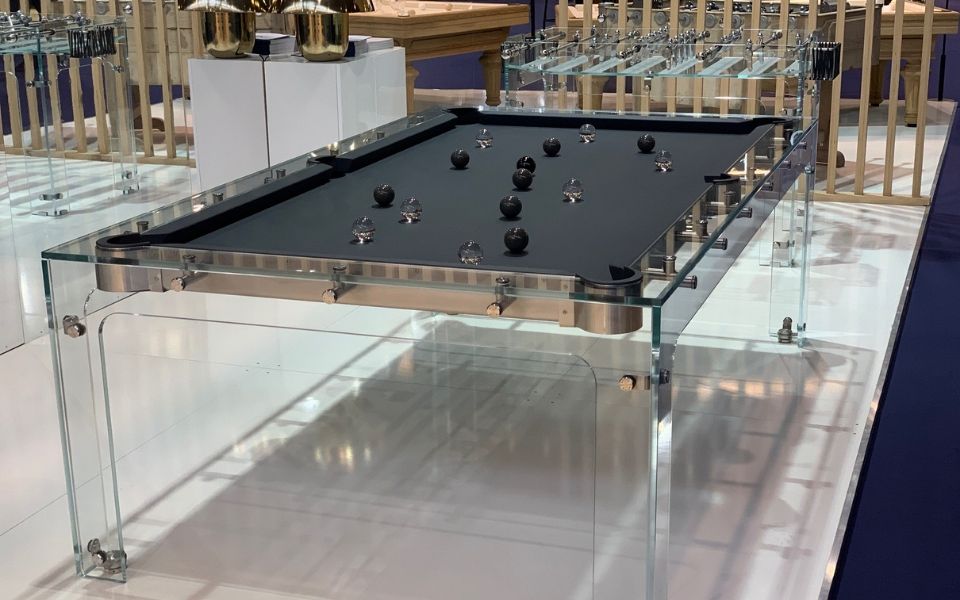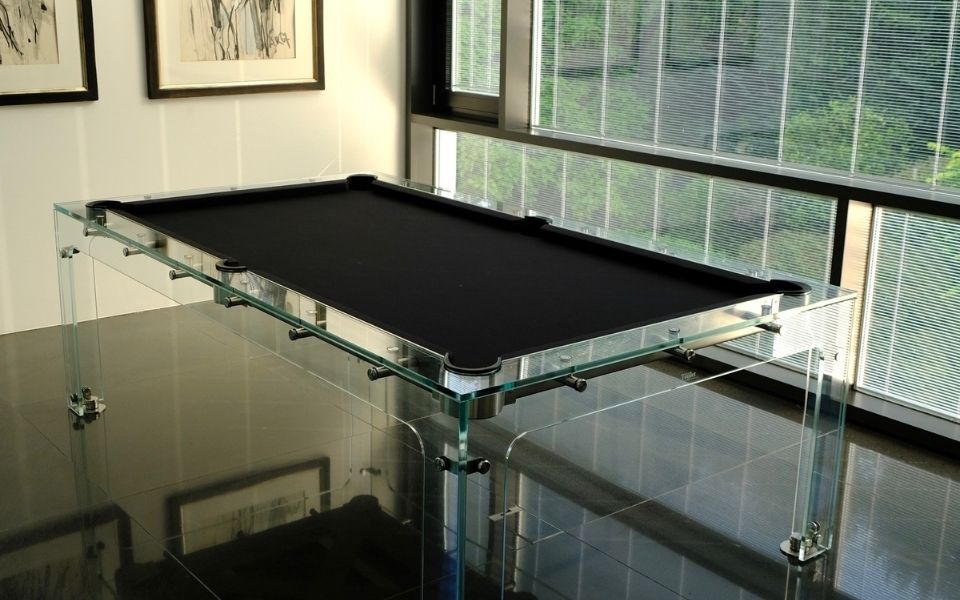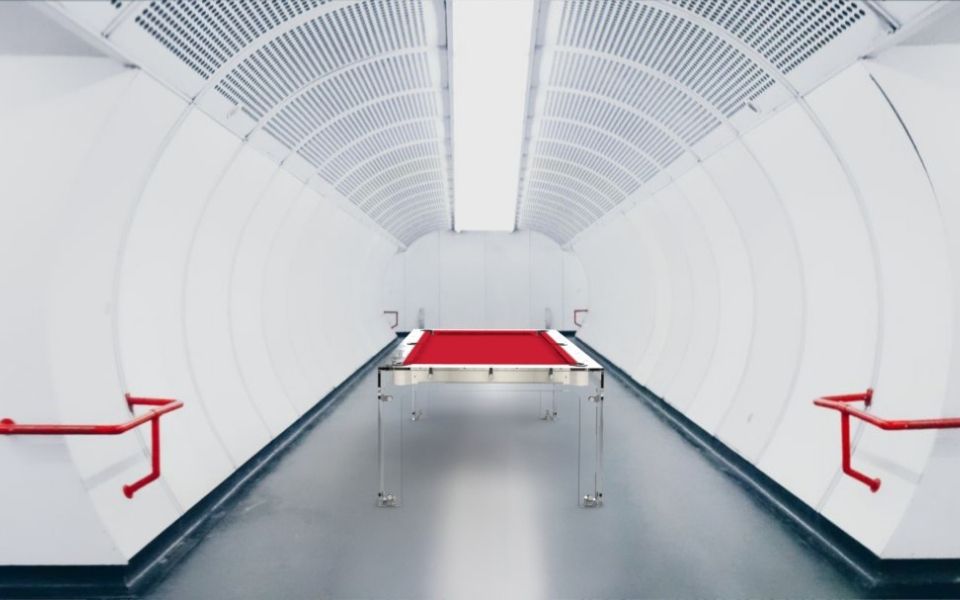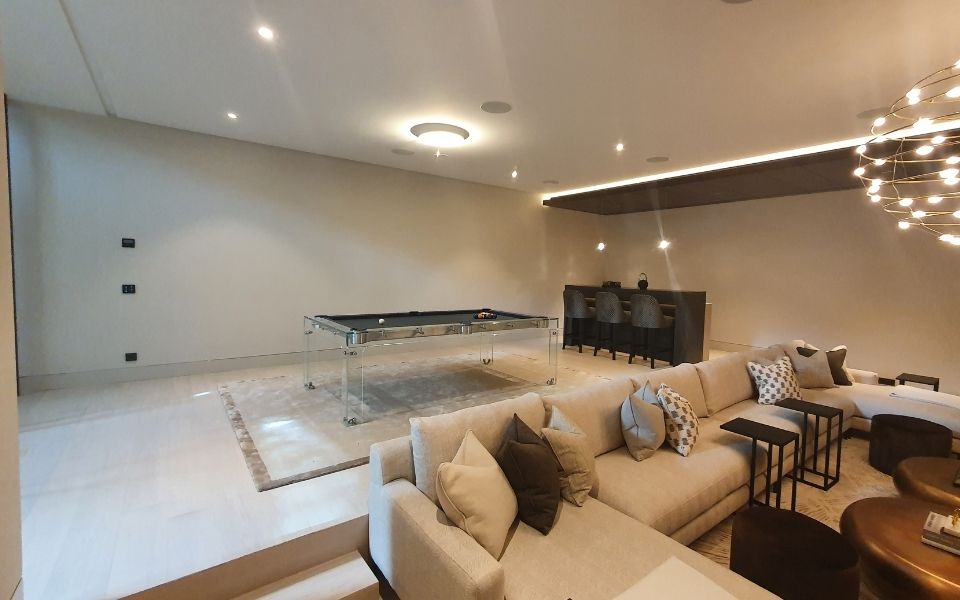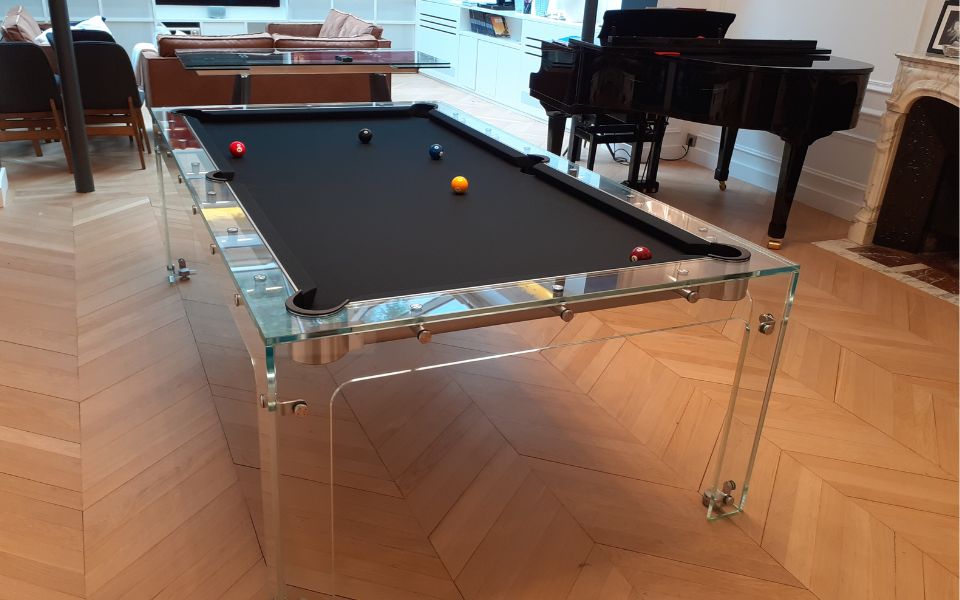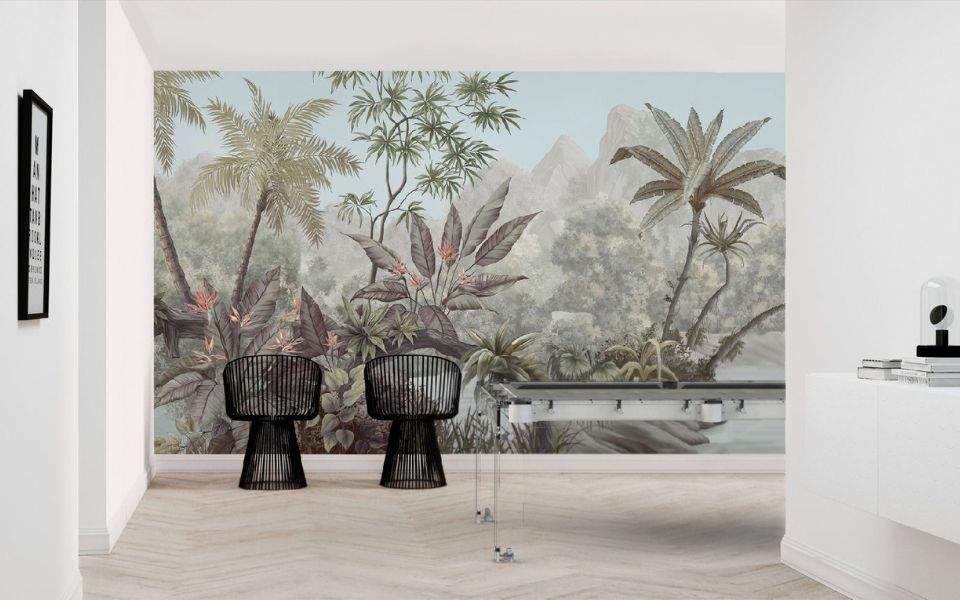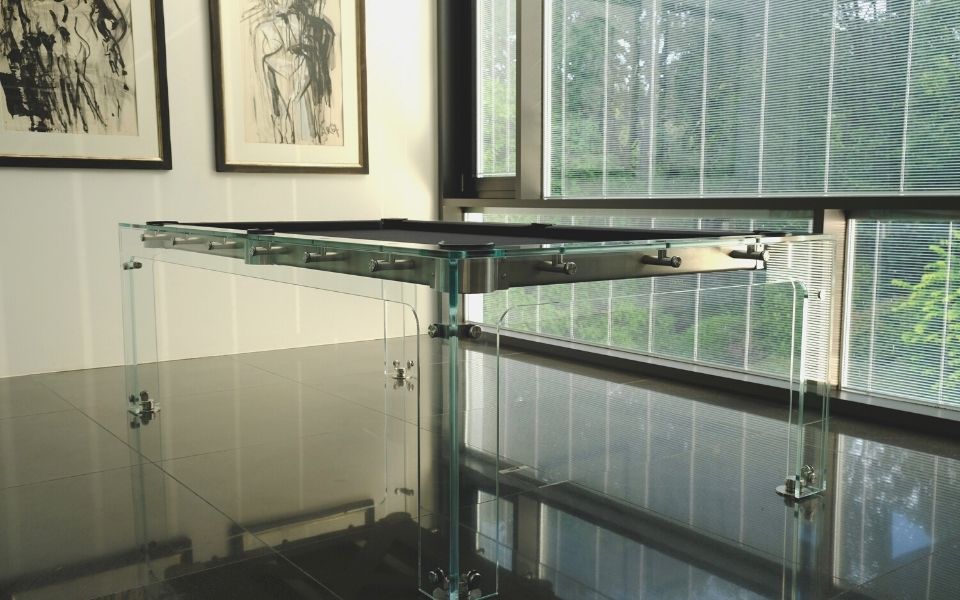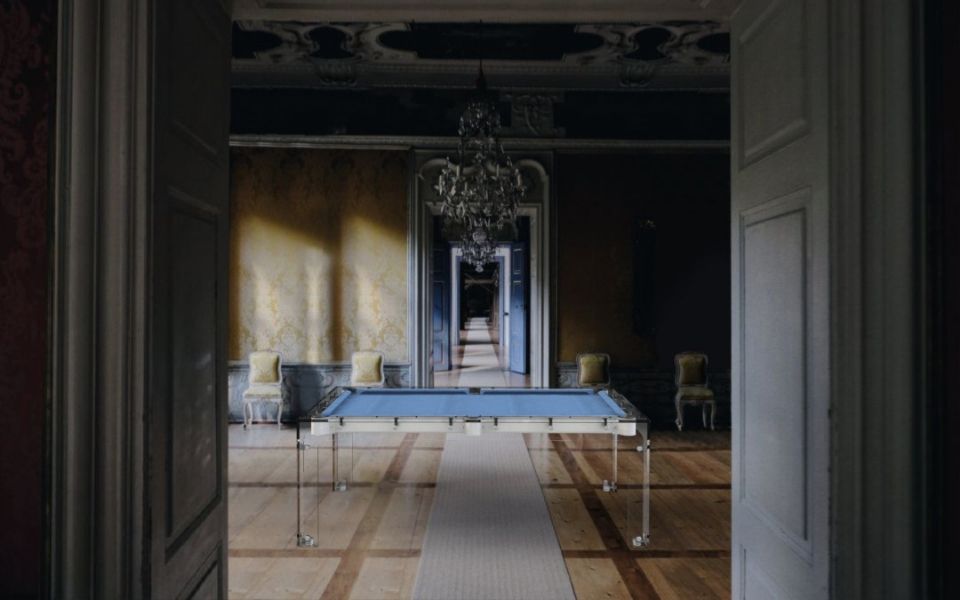 The Carat Light pool table plays with transparency
You are not dreaming! This exceptional billiard table is made entirely of glass. The purest glass available allowing an absolute transparency. With the multiple possibilities of personalization, the Carat Light pool table adapts to your tastes and in particular to your style of decoration.
Billards Toulet reinvent and innovate constantly to make evolve emblematic games like billiards by proposing pieces of furniture which will be integrated perfectly into your decoration.
Billiard Carat Light 100% design
A true measure of purity, the Carat Light billiard table has been designed with the purest glass and a brushed stainless steel frame, making it both transparent and solid.
Thus we observe an optical phenomenon that deflects the light beams to magnify your interior as your terrace. This billiard design and totally innovative will seduce you.
With its unique material, the Carat Light is a billiard that will easily find its place in a design interior, a modern decoration, a mix with a contemporary style or an original terrace. Indoor or outdoor, it is the essential for all your billiard games with family or friends.
A 100% modular glass billiard table
Set up the pool of your dreams by selecting the smallest details. The color of the leather pockets (more than 100 colors), the multi-game option by adding plugs or the choice of the hue among 30 cloth colors. Discover the 3D billiard configurator to visualize your choices.
You want to take full advantage of your Carat Light billiard?
Turn it into a dining room table, meeting table or office desk thanks to the glass top option. For a harmonious decoration and design, Billards Toulet thinks of everything! In addition, you can arrange your interior with custom-made chairs, benches and glass bars in keeping with the spirit of your billiards.
Below, a summary of the various options we offer :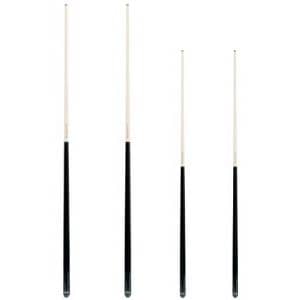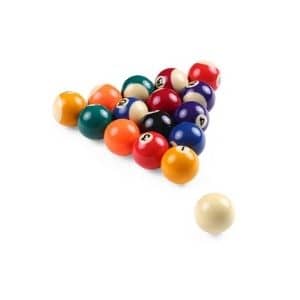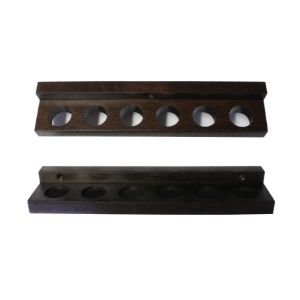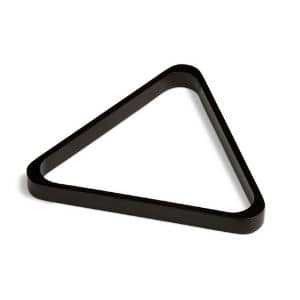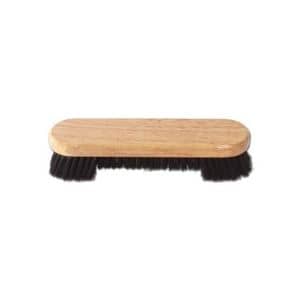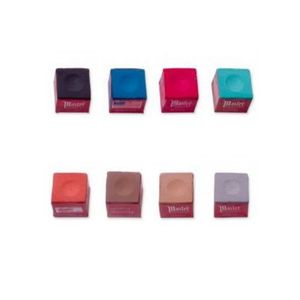 Non-contractual photo
Do you want customized accessories that perfectly match your billiard table? Discover our range of customizable cue racks, the collection of decorative balls with more than twenty colors to choose from, or the cues for all modes of play.