Choosing my table
Are you looking to buy your first billiards table? With the many available options, both technical and aesthetic, it isn't always easy to find your way. To help you choose the table that perfectly matches your vision, our site can provide guidance. It can help you choose the table type, size, and more — and with the Configuration Tool, you can personalize your table.
Our team is also available over the phone or by e-mail to assist you in making the right choices. If you have the opportunity, visit us in our showroom of more than 600 square meters in Bondues (10 minutes from Lille) in the north of France.
Buy a table — quickly
All our tables are custom-made to order, and there is therefore a eight week waiting period before shipping. If you would like a table sooner than that, no problem! We have many tables in stock. We offer regular promotions, demonstration models, and used tables.
We also have a wide range of antique tables, which are completely restored and personalized before shipping.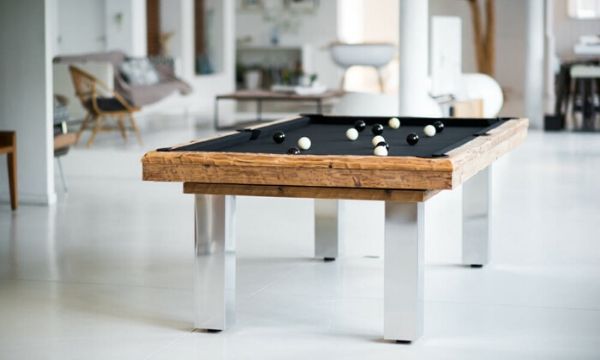 I already have a billard table
Even if you're already the satisfied owner of a billiard tables, you surely need accessories. If your table is worn-out or dated, Billards Toulet can refurbish or restore your table.
If you wish to furnish your room around your billiards table, Billards Toulet offers a full range of furnishings to complement your table, and decorative accessories as well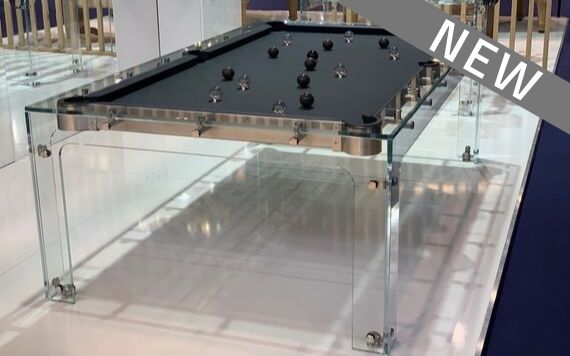 I'm a competitive billiard tables player
For more than 150 years, Billards Toulet has partnered with organized competitions in all varieties of billiard games. The company has benefited from this experience to partner with professional players to create exceptional tables.
Would you like to make rapid progress ? Improve your skills ? Billards Toulet offers one-on-one and group billiards classes for players of all levels.
Billiard tables : a world open to all industry professionals
Are you an interior architect, restaurateur, hotelier, or club or billiard hall manager ? Are you looking to buy a billiards table to satisfy your clientèle ?
Would you like to become a distributor of our tables ? Contact us. Billards Toulet can also help you organize a business event, conference meeting, or an original way to strengthen ties with your teams. Come together at the billiard tables.
So Billards Toulet : much more than manufacturing billiard tables !