BILLIARD TOULET : YOUR CUSTOMIZED POOL TABLE
How to choose a Toulet pool table
To help you choose the pool table that will suit you perfectly, let yourself be guided by our site. It is possible to choose your billiard table according to its style : design, contemporary, classic, relaxing or even transformable into a table.
Or you can start your selection by choosing the game mode : american pool, french carom, english pool or snooker. Most of our models are available in all game modes.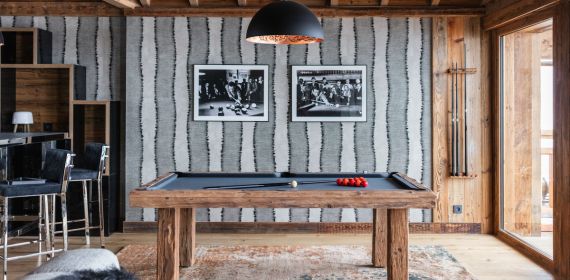 You will find all the useful informations in our Advices area : size of the model, space required, selection of options, rules of the games … Our teams are available by phone or email to guide you and make the right choice. If you have the possibility, come and discover the different models in our showroom of more than 600 m² in the North of France. Lille is served by Lesquin Airport and has two stations. We can facilitate your visit.
Acquire a customizable pool table made in France
Recognized for our french know-how and expertise since 1857, we offer customizable and custom made billiards. Indeed, each model has customizable options to make it unique. Test our online pool tables configurator.
Made-to-measure, a safe bet
We can also adapt to your decoration. For example, from a sample of wood or fabric from your furniture, it's possible to create billiards made to measure and perfectly suited to your room. The opposite is also possible. Our team of designers is able to design furniture that matches your pool table.
Quality and Excellence
All our pool tables are made in France from carefully selected quality materials. For perfect flatness, each model is fitted with slate. This is the only material of excellence in the manufacture of quality billiard tables.
What's more, we guarantee the flatness of our models for life. Welding, cabinetmaking, varnishing, draping, finishing, assembly, delivery and installation – our technicians possess exceptional know-how that has endured since 1857.
Opt for a convertible pool table
Dining table or desk
The billiard table is ideal for enjoying a good meal and pool games in a few quick steps. Whether you choose a pool table, a french pool table, an english pool table or a snooker, it is quite possible to adapt tops to transform it into a dining table or desk.
There are different types of table tops as well as poker and tennis table. Discover our different types of billiards convertible into a table.
Your billiard delivered worldwide
Our billiard tables are popular all over the world. Optionally, our teams can take care of shipping and assembling your pool table. Indeed, whatever the country or the type of housing : residence, apartment, holiday residence, hotel or bar. Billiards Toulet teams regularly travel the world to install personalized and unique models ! Contact our team for more information.
Buy your pool table quickly
All our billiards are custom made at the order. We strive to stay on a delivery time of 8 at 10 weeks maximum. If you are in a hurry … no problem, we have a large number of pool tables in stock. We can regularly offer you promotional offers on exhibition models or occasions.
In addition, we have a wide range of antique billiards that we restore and personalize.
Entrusting your billiard table to professionals
You're already the proud owner of a Toulet pool table, but would like to match it to your new decor? We offer a relooking service to bring your billiard table up to date. For older models, our team of experts will take care of the complete restoration.
Moving house? Billiard table need to be dismantled, moved and reassembled by professionals. Our team can assist you with your move, anywhere in France.
Designing your playroom
Would you like to create a leisure space that perfectly matches your interior? Billards Toulet offers you a range of top-of-the-range furniture, accessories and decorative objects that are both designer and trendy.
When it comes to entertainment, the choice is wide: table soccer, shuffleboard, chess tables, pinball machines, ping-pong tables, poker, etc. The choice is yours. We regularly create customized play areas where each element is personalized and harmonized with the decor.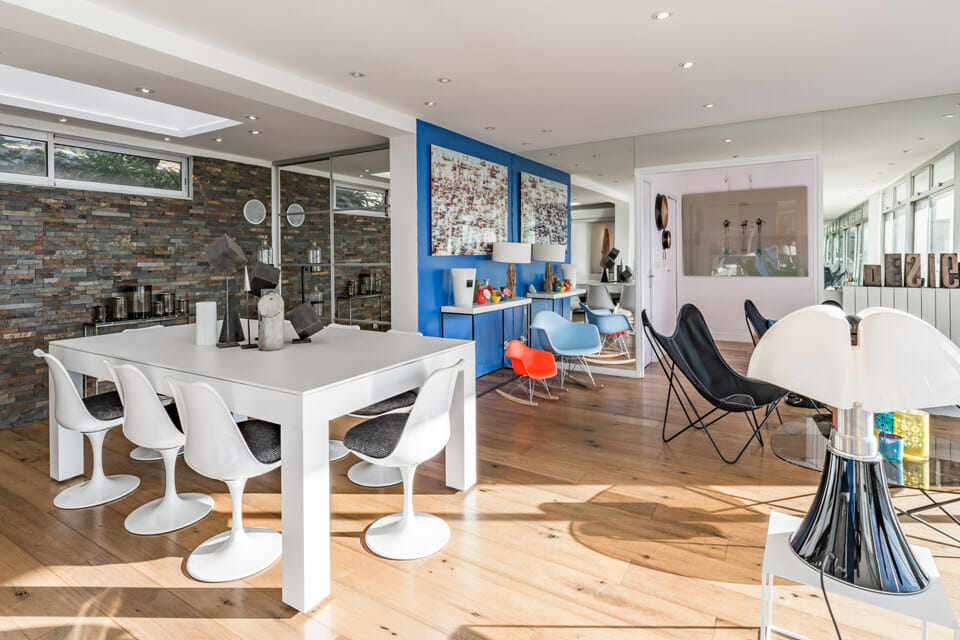 Decoration professional, you have a project ?
Whether you're an architect, interior designer, restaurateur or hotelier, if you're looking for excellence to satisfy your clientele while adding a touch of distinction, Billards Toulet is here to make all your wishes come true. With our expertise, we offer you the possibility of acquiring a one-of-a-kind billiard table.
Our passionate team is with you every step of the way, from careful customization to installation. Every detail counts, and we're here to ensure that your billiard table perfectly reflects your vision and the unique character of your establishment.
Also discover our range of football tables via Babyfoot By Toulet. Made in France models that can be coordinated with your pool table.
The world of Billards Toulet is a subtle blend of leisure and decoration, for perfect integration into any interior.
Exceptional craftsmanship at your service
Whether you want a bold, contemporary pool table or a timeless classic, our talented craftsmen put their expertise at your disposal. They combine quality materials, high-end finishes and innovative designs to create billiard tables that exceed your expectations.
With Toulet, you benefit not only from an exceptional product, but also from a tailor-made service. Make your playing space truly unique and captivating, in perfect harmony with your decor.
Trust Toulet Billiards to add a touch of elegance and entertainment to your home. Contact us today to get started.