Teck Billiard Table
Modern Billiard Tables
The Teck pool table, the contemporary outdoor model par excellence! Designed with resistant materials, it will find its place on a terrace as well as under a pergola. Ideal to enjoy your billiard table as soon as the sunny days arrive.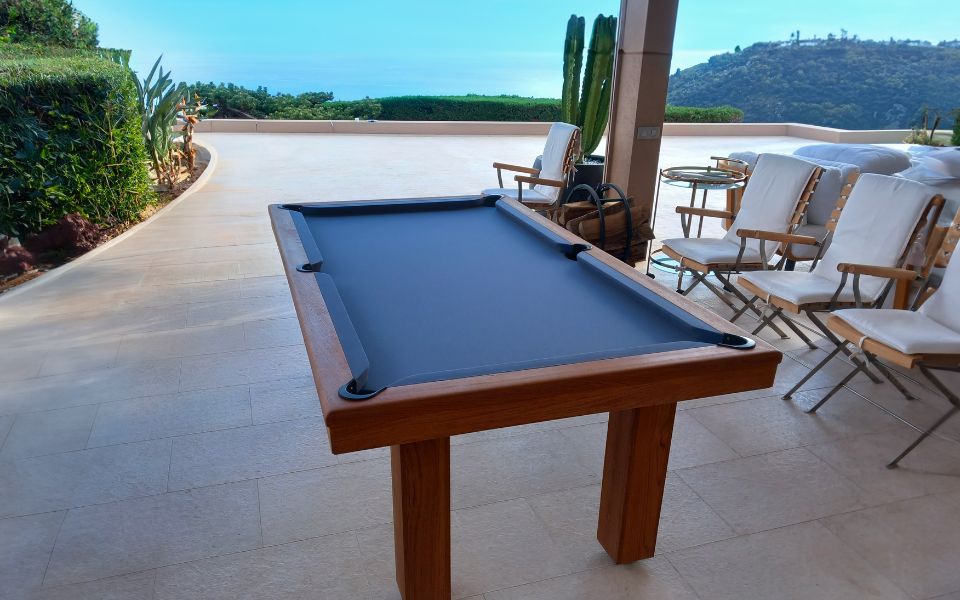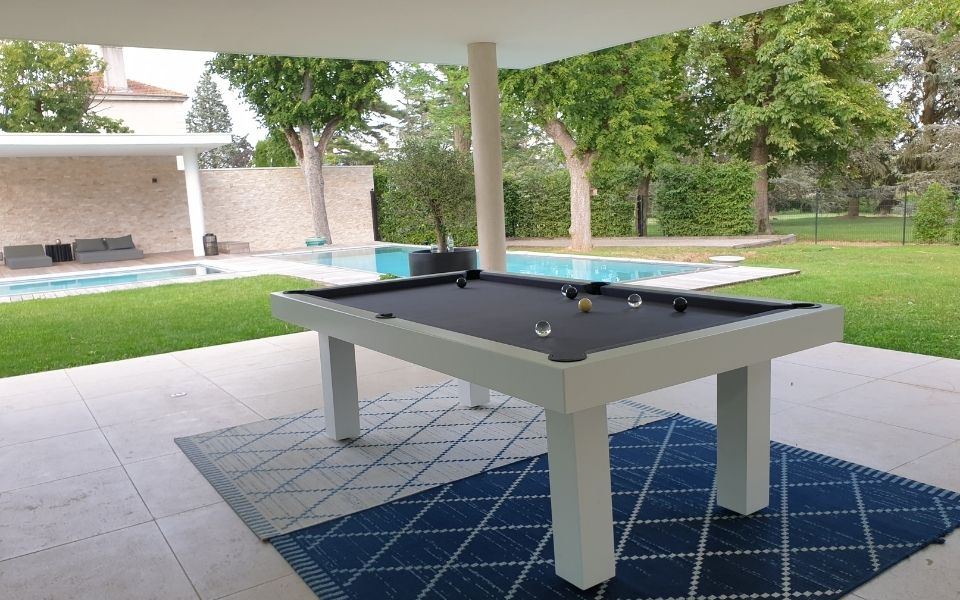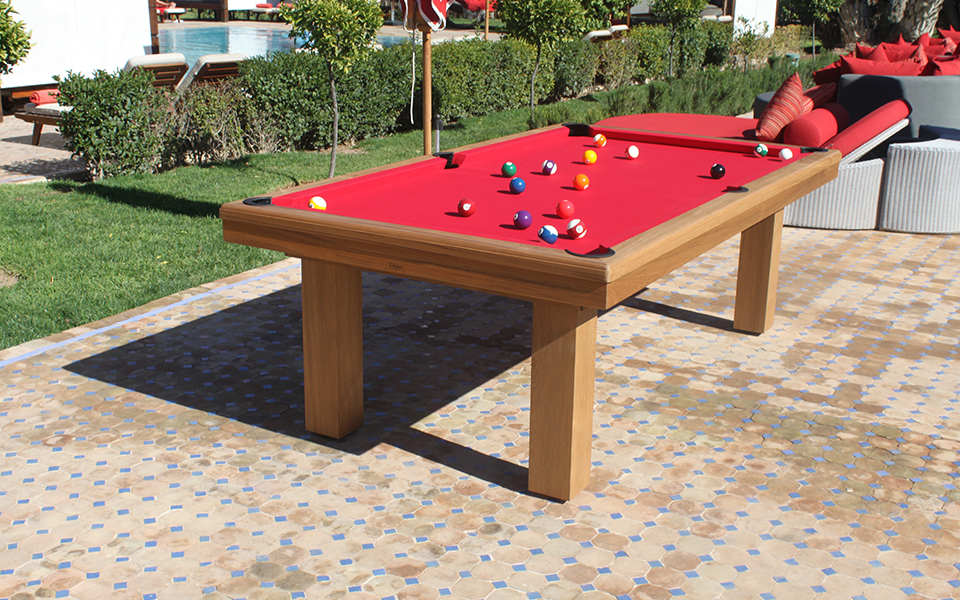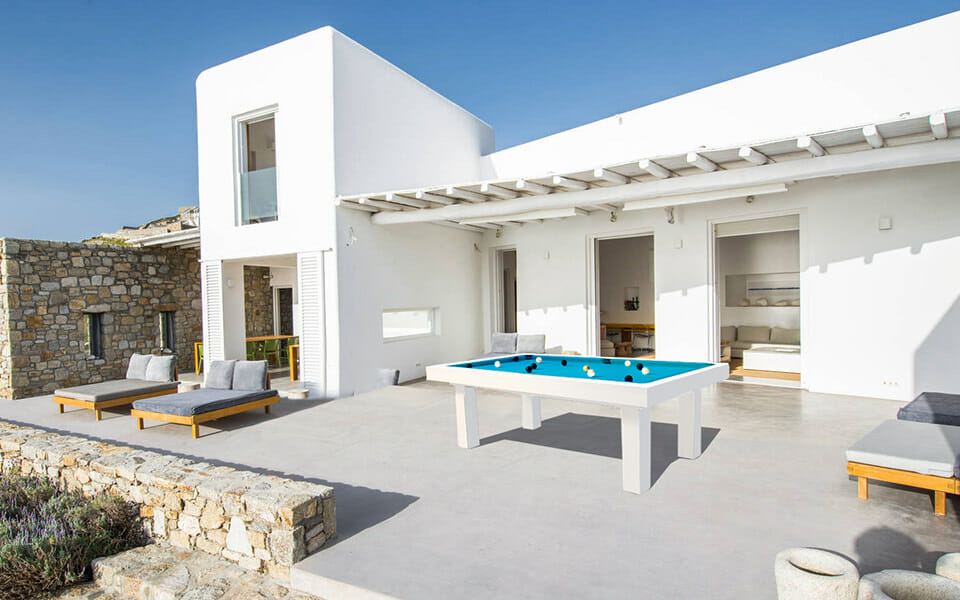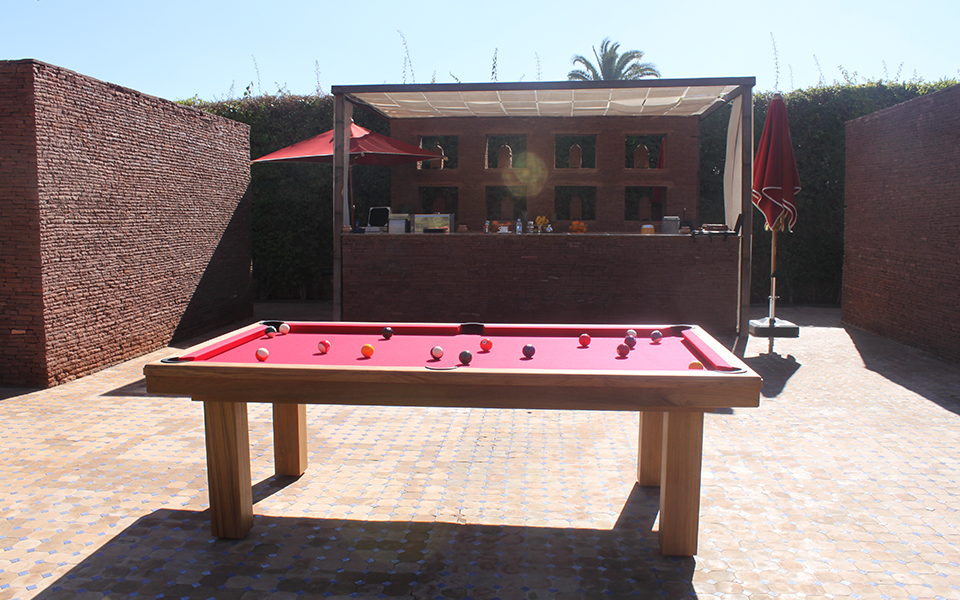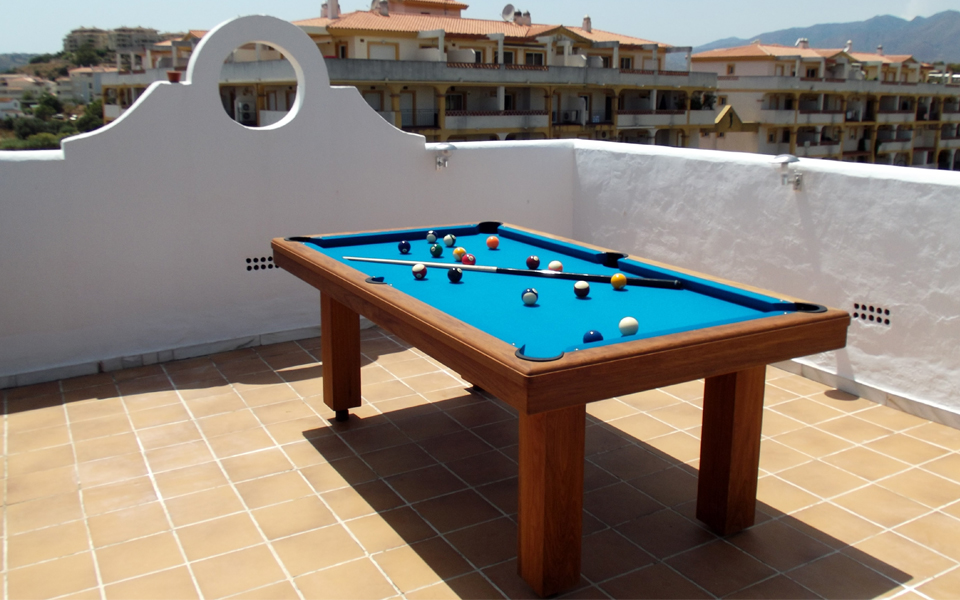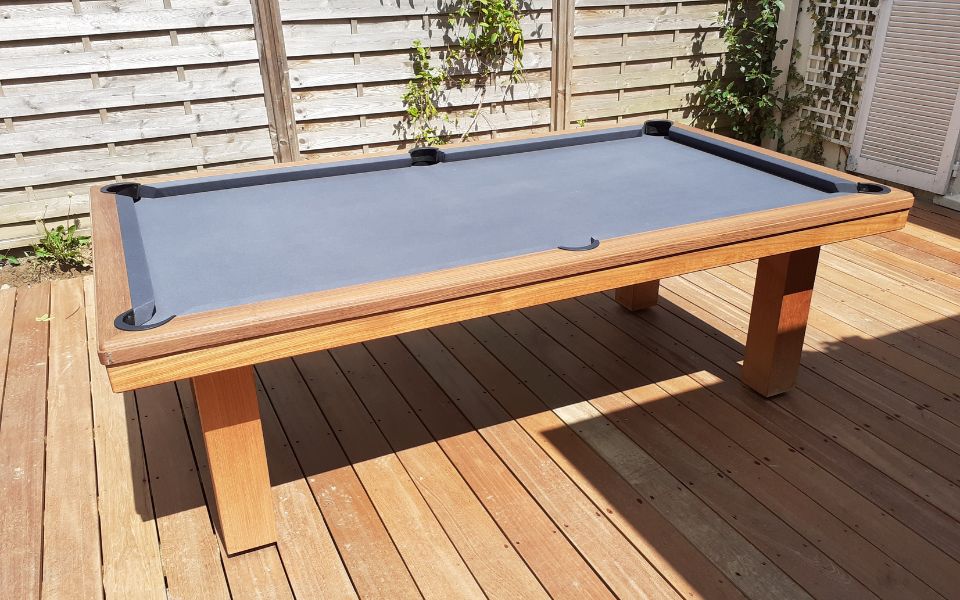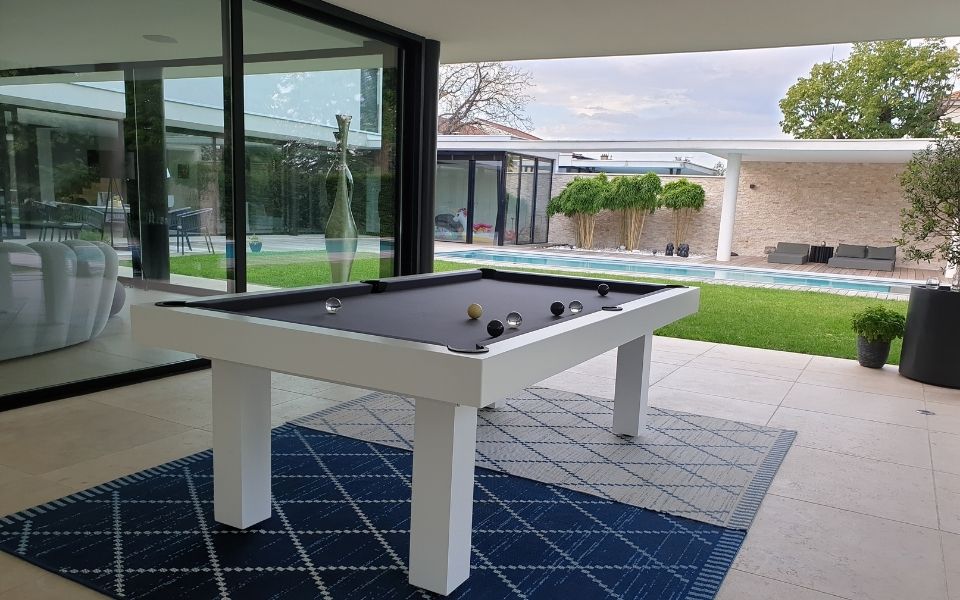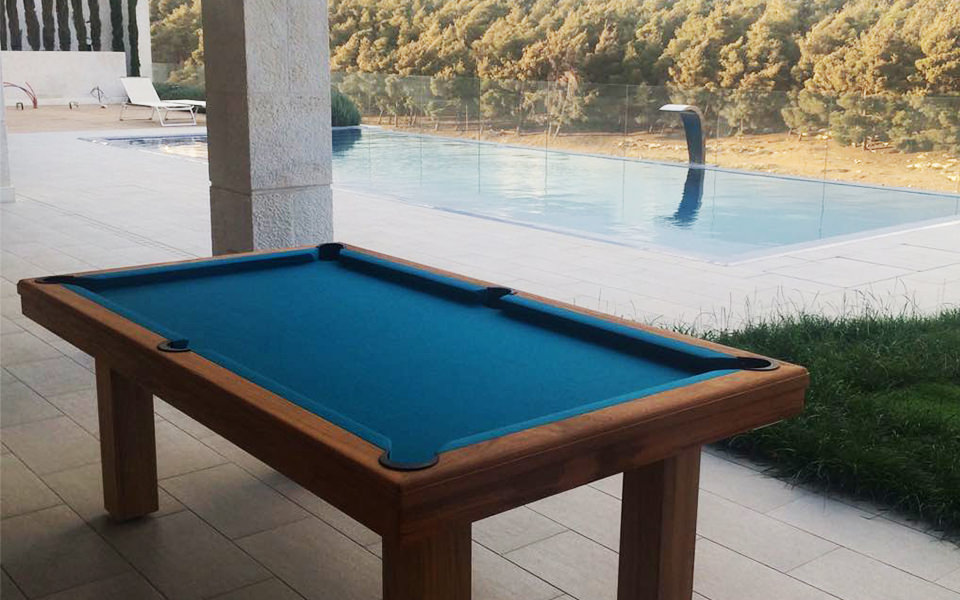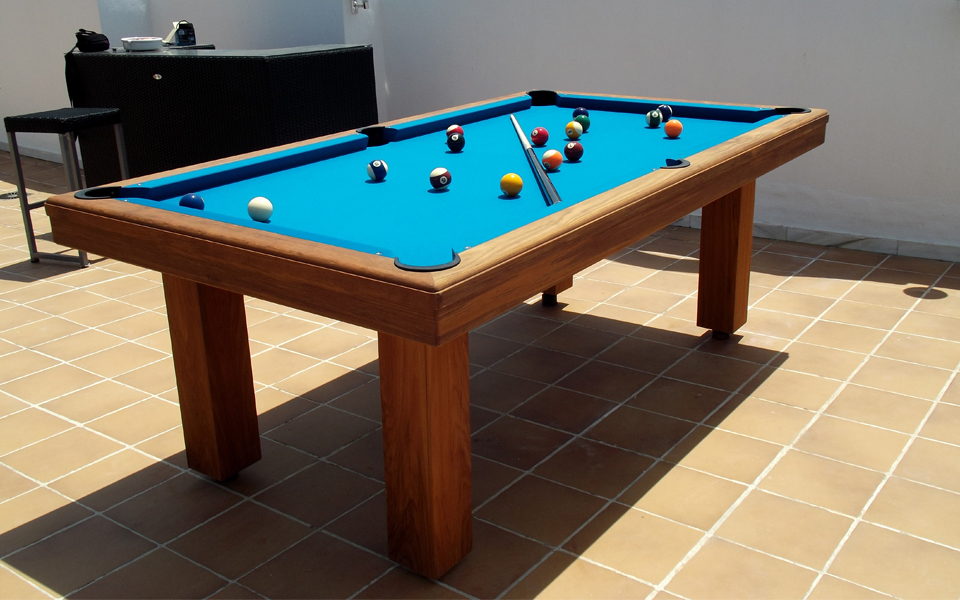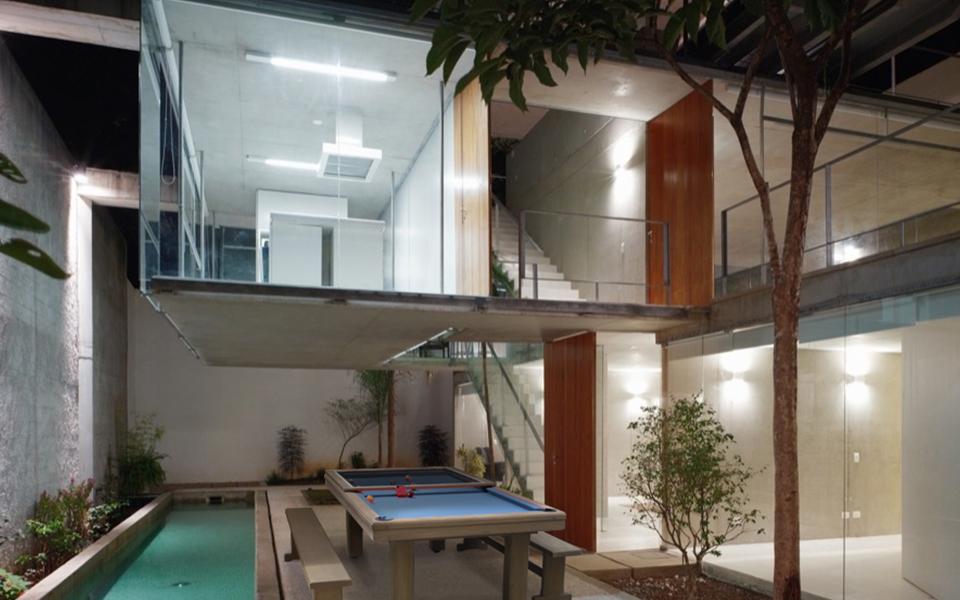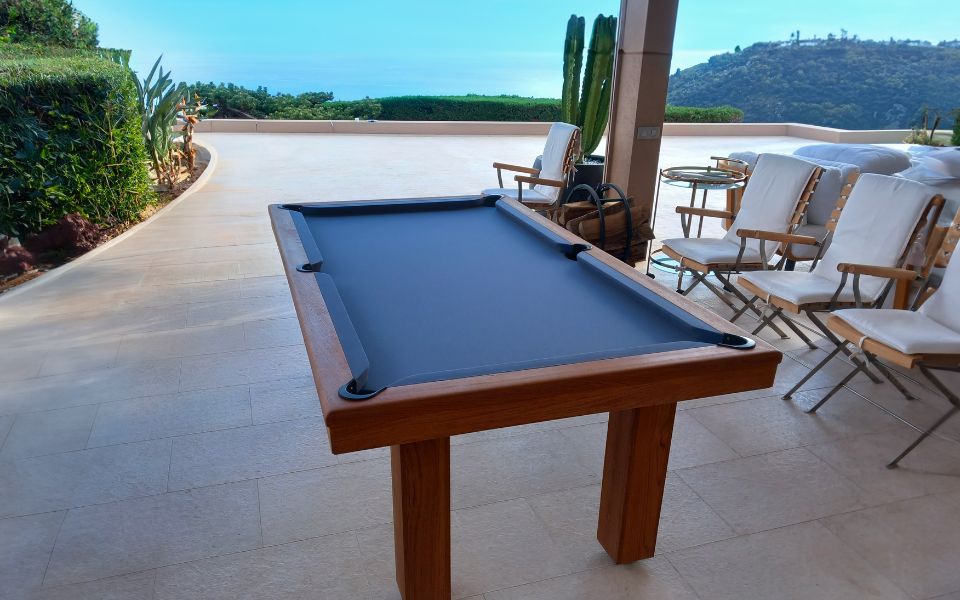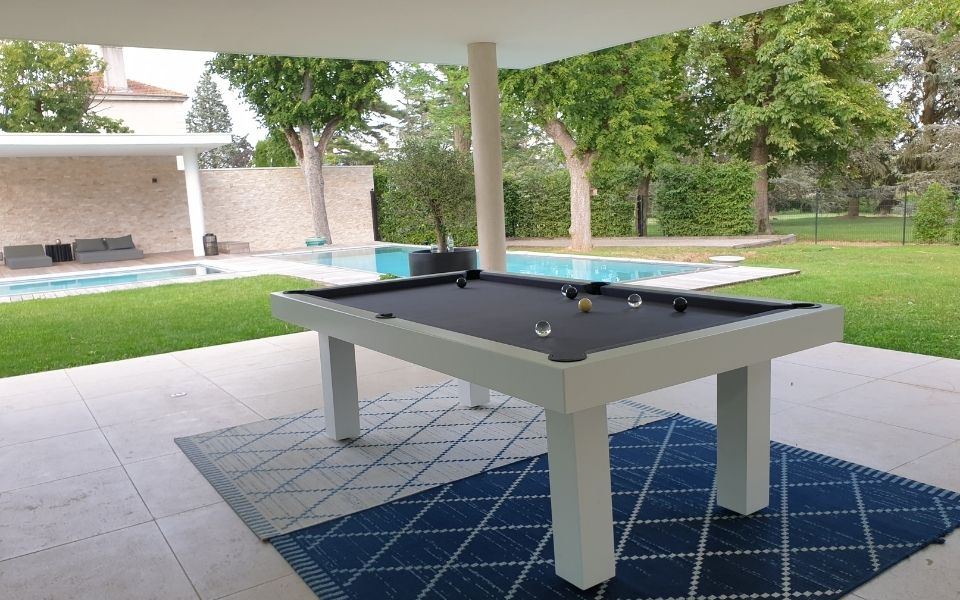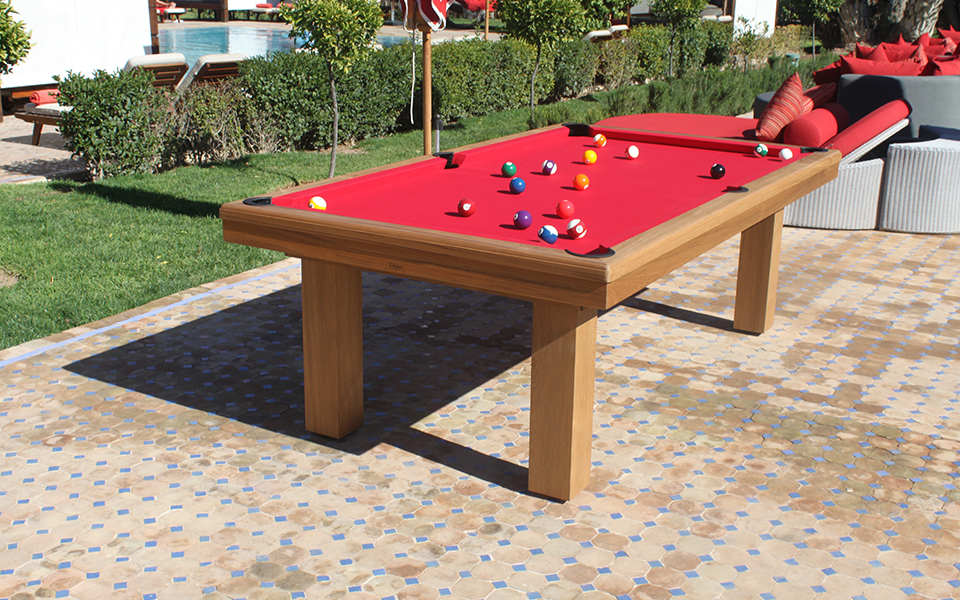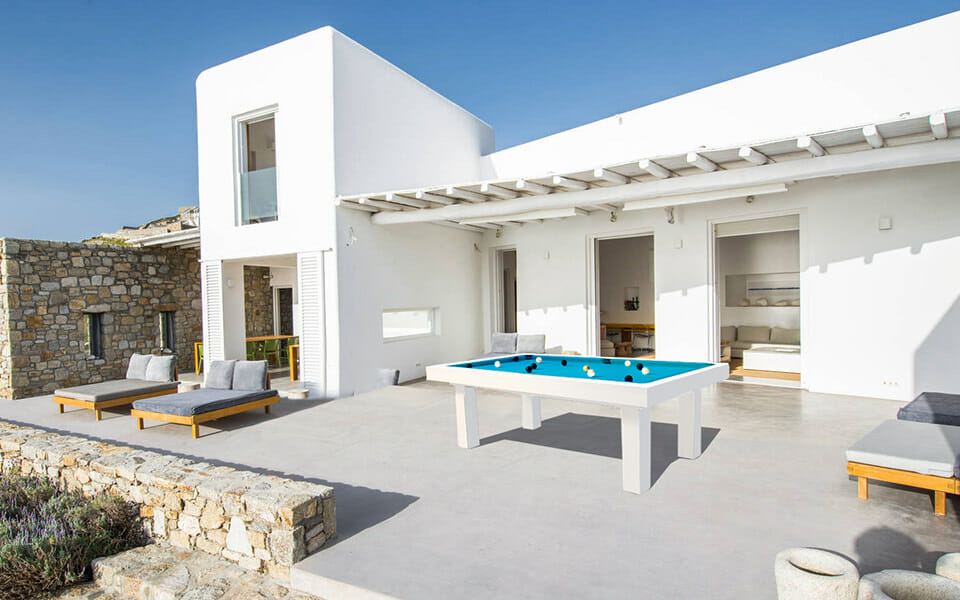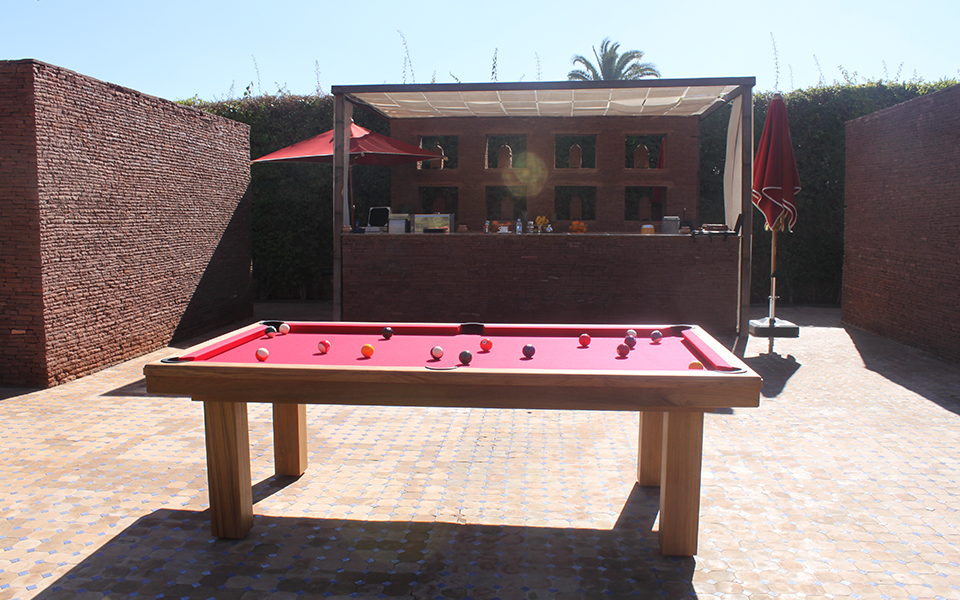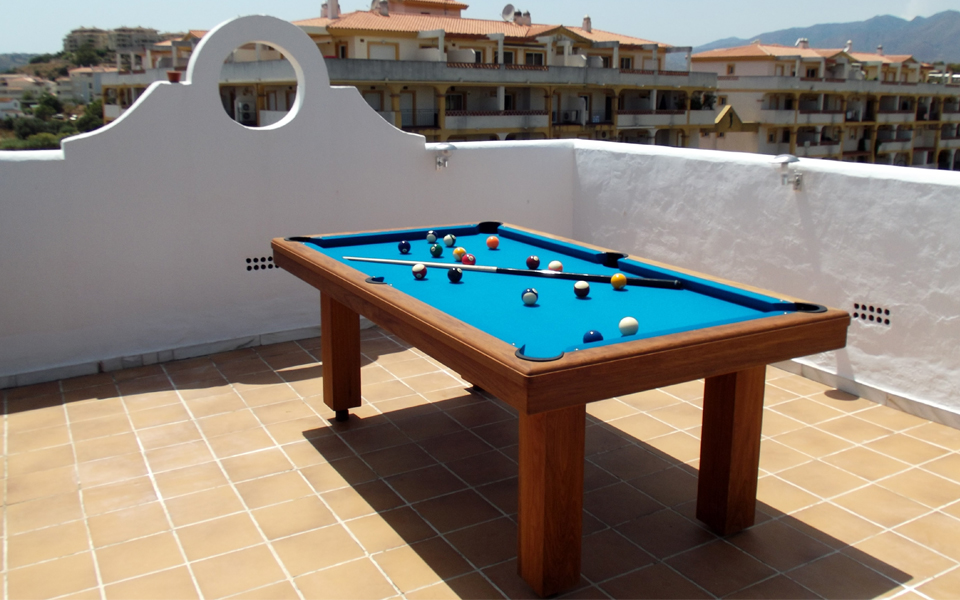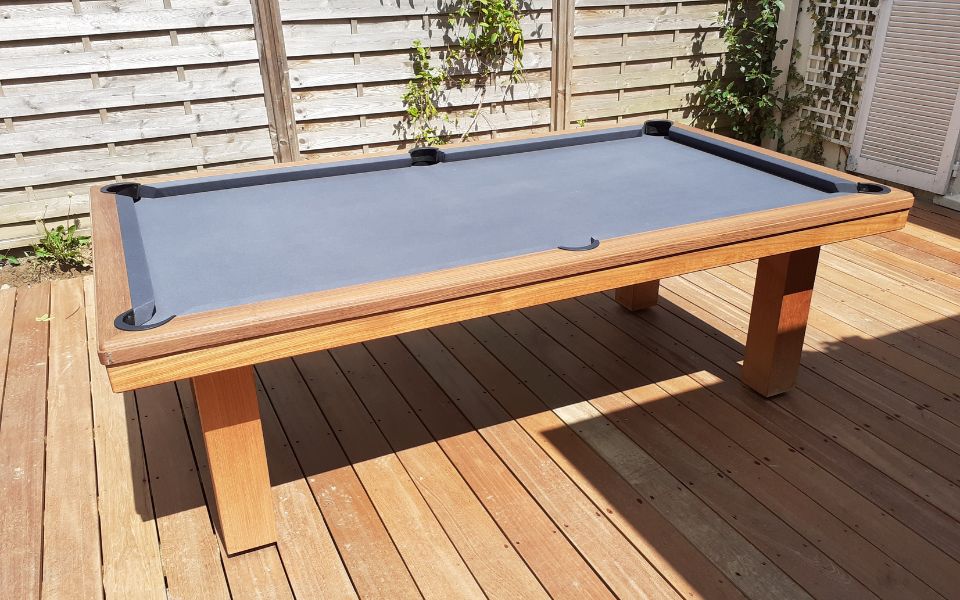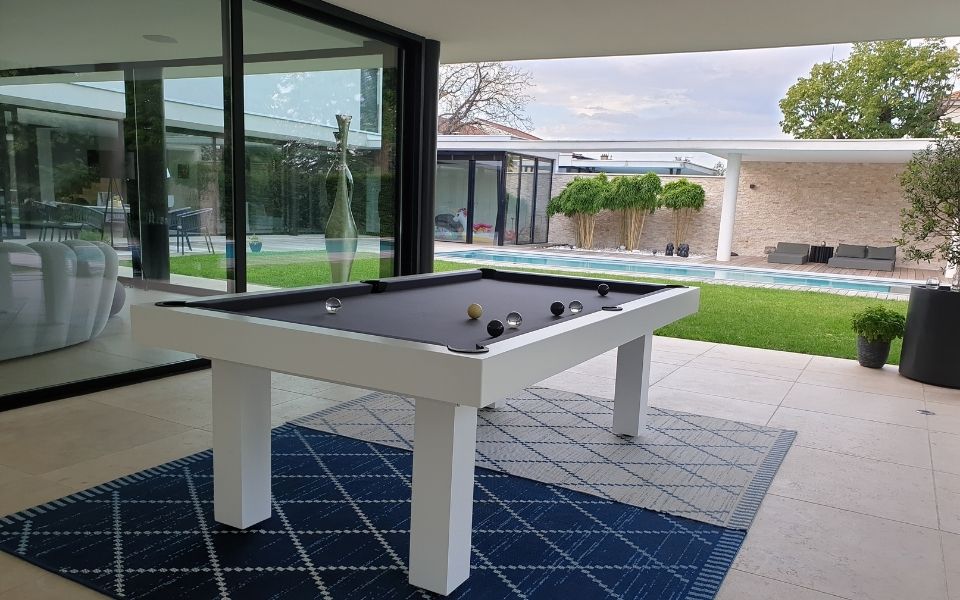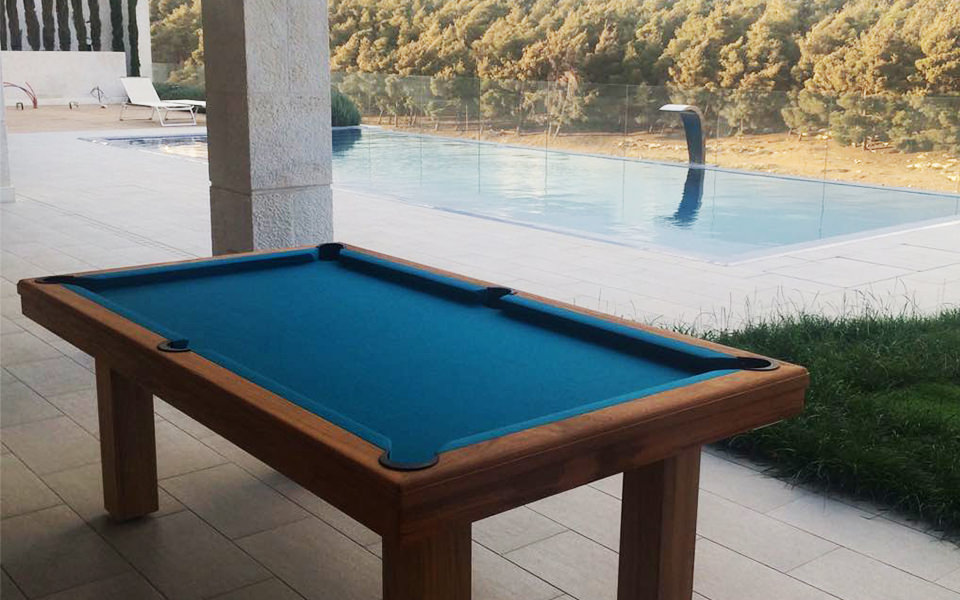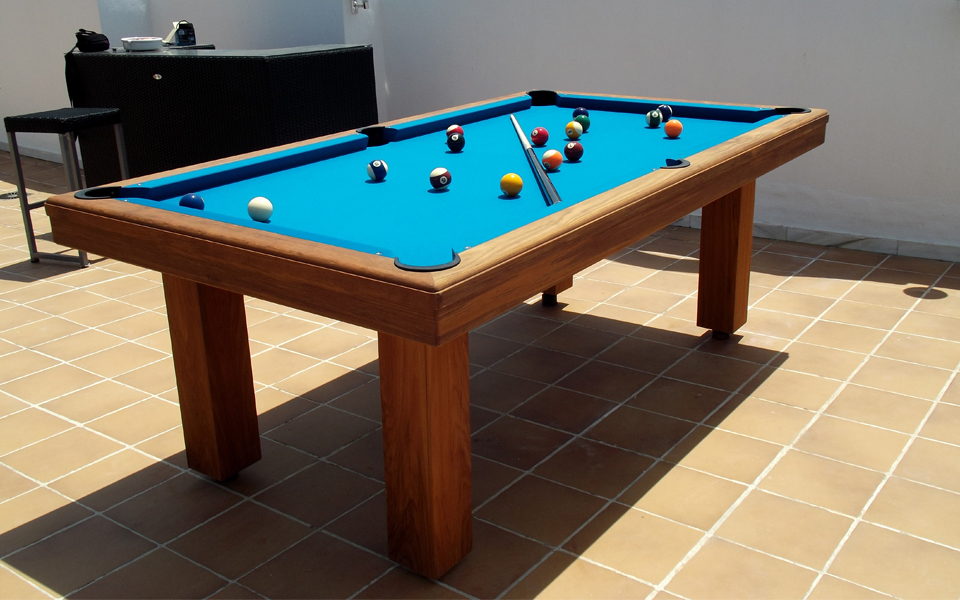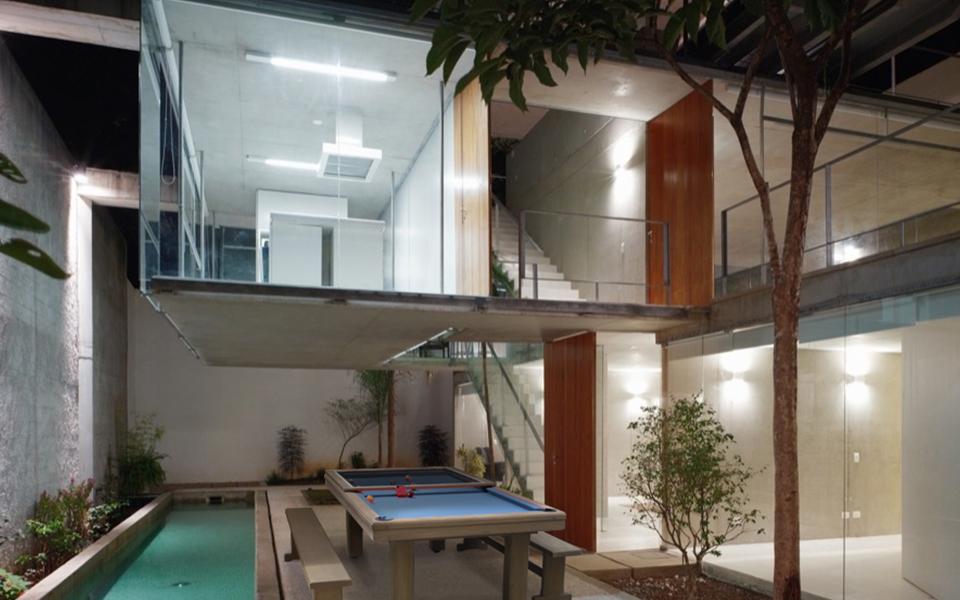 Teck pool table, indoor and outdoor
Your billiard table reflects your personality and your taste. If until now, the billiard table went inside your home, it now finds its place outside and will integrate perfectly with your environment.
The Teck billiard table is actually a range of Teck billiard tables. Each model is made of teak. We can find the Purity, Club, Broadway or Roundy billiards. A range of contemporary outdoor billiards that can be fully customized.
The Teck billiard table finds its place naturally on a terrace, in a patio or under a pergola thanks to its characteristics conceived for an outside use. With family or friends, enjoy the pleasures of the game in outdoor version.
Configure the billiard table of your dreams
Toulet offers a wide range of teak billiards. Choose your model among : Broadway, Club, Roundy and Purity. In order to guarantee an outdoor use, they are all designed in Teak. It is a very high quality wood species, highly appreciated for its durability. It is naturally treated for outdoor use.
The billiards of the Teck range have a galvanized frame and leveling jacks. The ball receptacles are treated against rust and decorated with special outdoor carpeting. The ball receptacle systems are drilled to allow water drainage and the screws are stainless steel.
Make it unique by customizing it, from the dimensions of the billiard table (from 190 cm to 380 cm), through the mode of play, American, 8 pool, French, snooker, mixed by cushions, to the color of the cloth (special outdoor waterproof and anti-UV): petrol blue, anthracite grey, old pink, ecru.
You are free to leave the natural color of the wood or to choose one of the 500 colors of wood stain. The latter ensures protection against UV and weathering and guarantees an optimal result.
100% modular as a billiard table
Add a top to turn your billiard table into a dining table. A friendly and easy to use alternative for all your moments with family or friends. Choose from our 100% glass tops in transparent, opaque or tinted finish. Ideal for prolonging summer evenings around a barbecue.
Whether you like billiards for its decorative or playful side, for its friendly or competitive spirit: it brings people together around the same passion, that of the game!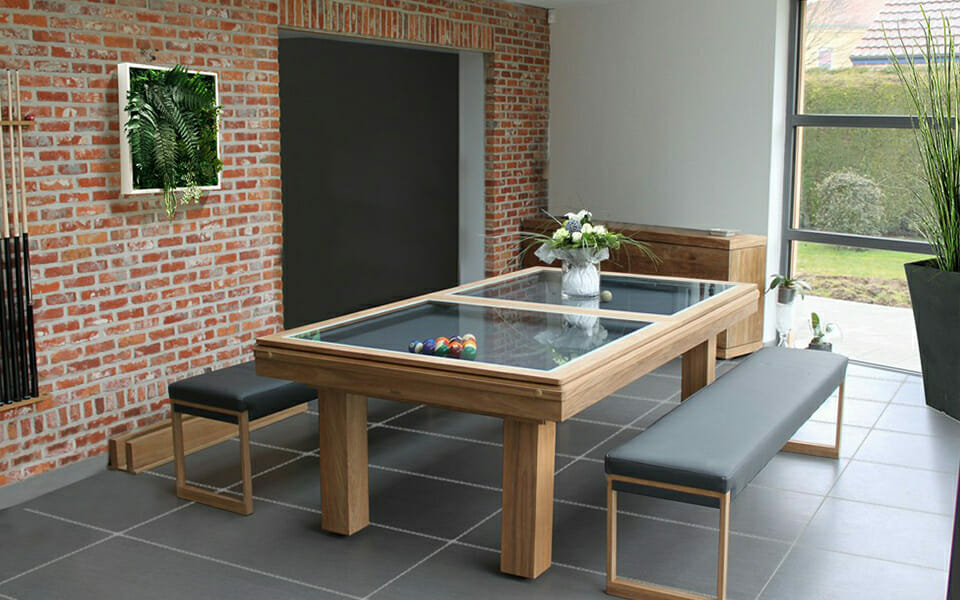 TECHNICAL SPECIFICATIONS OF THE TECK OUTDOOR POOL TABLE
1.90 m (6 ft) with slate thickness 20 mm
2.10 m (7 ft) with slate thickness 22 mm
2.20 m (7.2 ft) with slate thickness 30 mm
2.40 m (8 ft) with slate thickness 30 mm
2.60 m (8.5 ft) with slate thickness 30 mm
2.80 m (9.2 ft) with slate thickness 30 or 50 mm
3.10 m (10 ft) with slate thickness 60 mm
3.80 m (12 ft) with slate thickness 45 mm
American billiard
French billiard / Carom
English billiard / 8 Pool
Snooker
Mixed billiards by cushions or by plugs (from 2.20 m)
Choice of models: Purity, Broadway, Club, Roundy
Galvanized frame and leveling jacks
Slate
Stainless steel screws
Waterproof and UV-resistant outdoor cloth: petrol blue, anthracite grey, old rose or ecru
Anti-rust ball receptacles
No coin mechanism
Accessories included: 4 cues, 1 set of marbles, 1 wall-mounted cue holder, 1 triangle, 1 brush and 1 box of chalk
Multi-play with strips or plugs
Convertible to a table with a choice of full-glass, full-wood or glass/wood top
Poker top
Ping-pong top
Leather pocket finish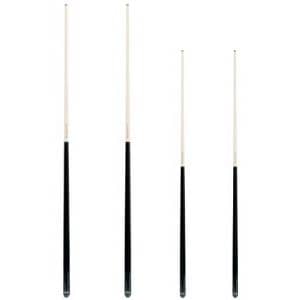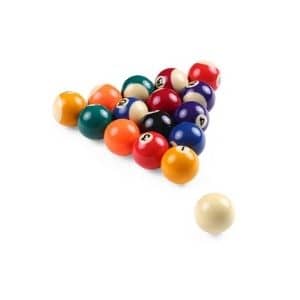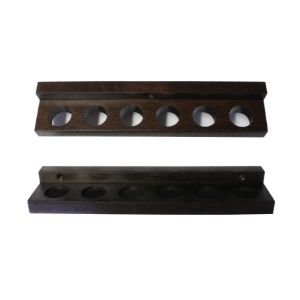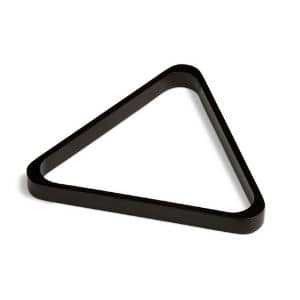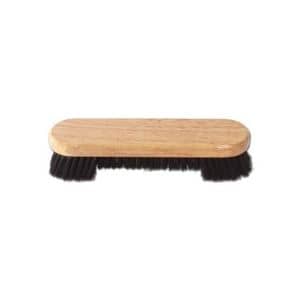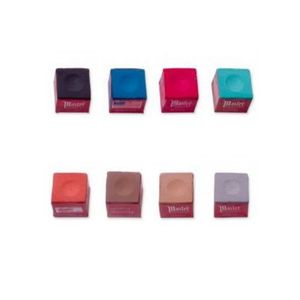 Non-contractual photo
Do you want customized accessories that perfectly match your billiard table? Discover our range of customizable cue racks, the collection of decorative balls with more than twenty colors to choose from, or the cues for all modes of play.