CL billiard table
Basic billiards
Play English billiards also called Blackball on the CL billiard table where simplicity takes back its rights by giving way to clean lines.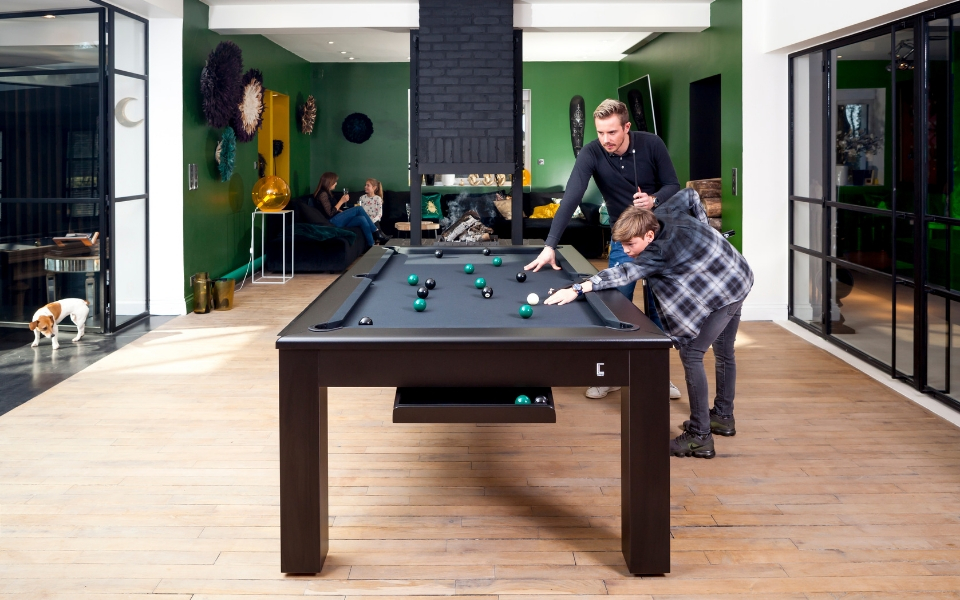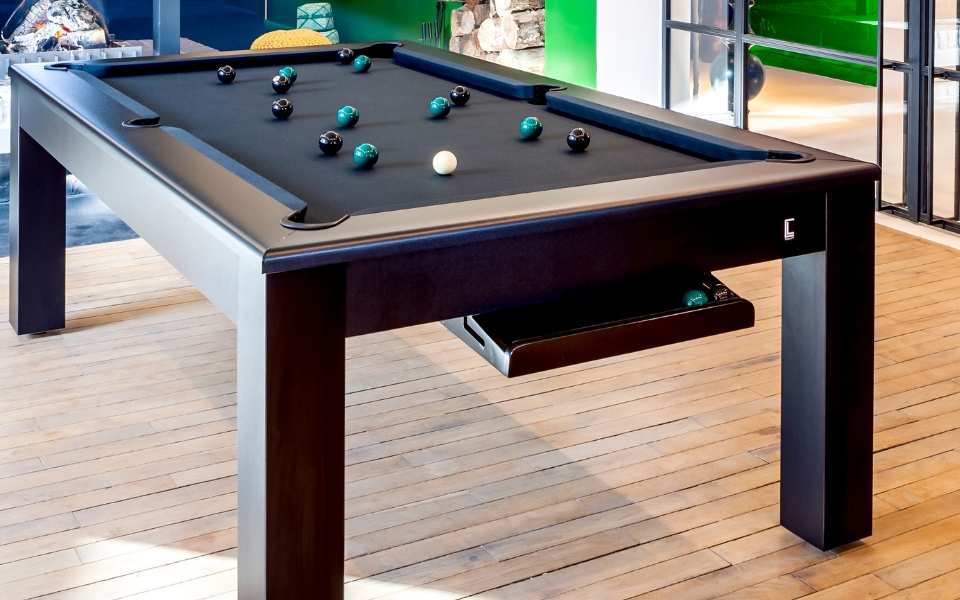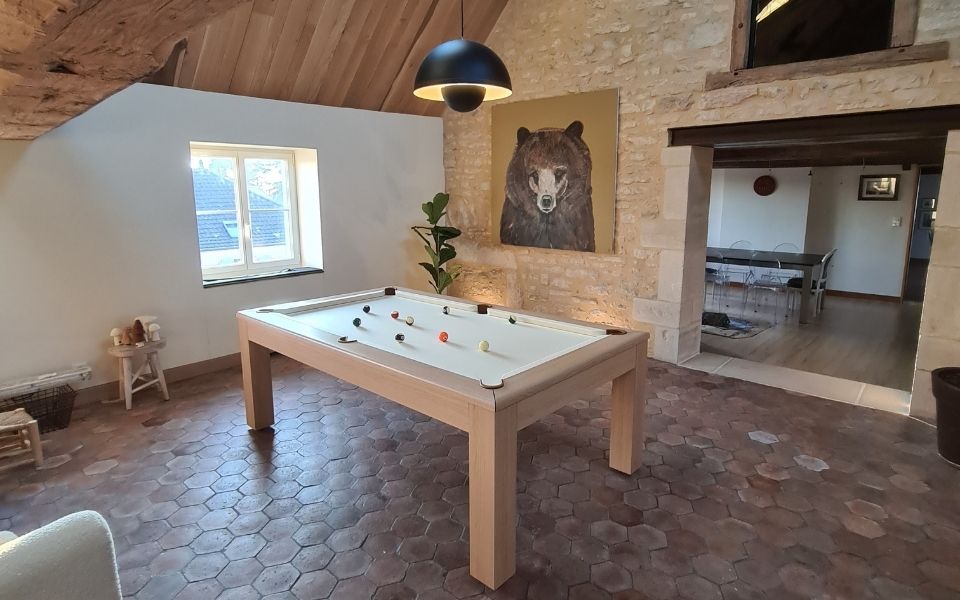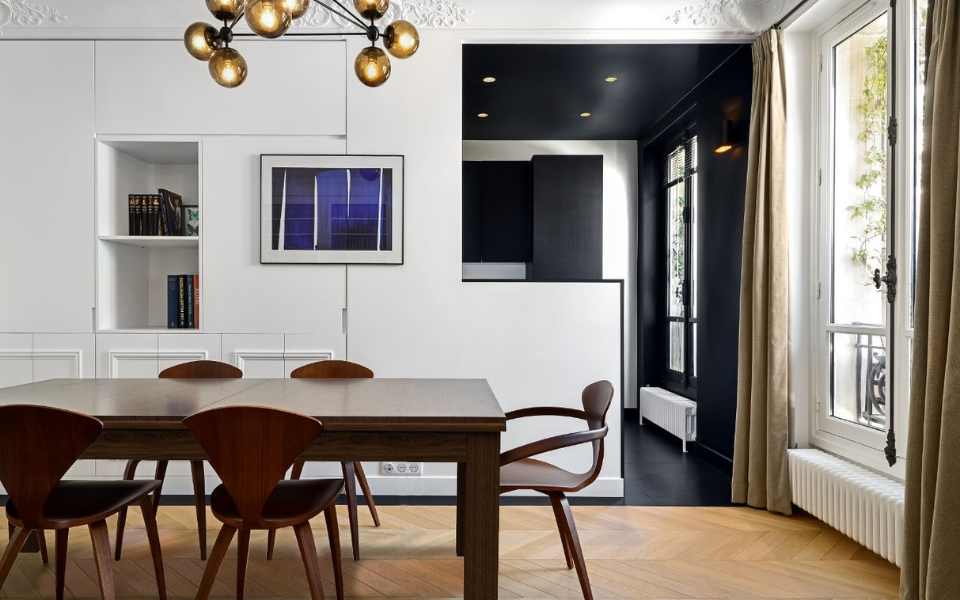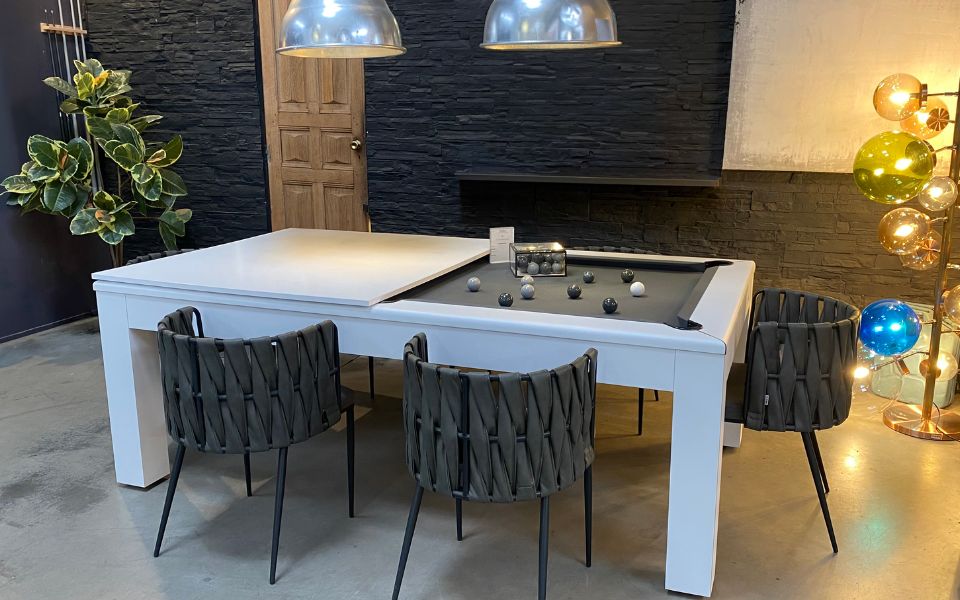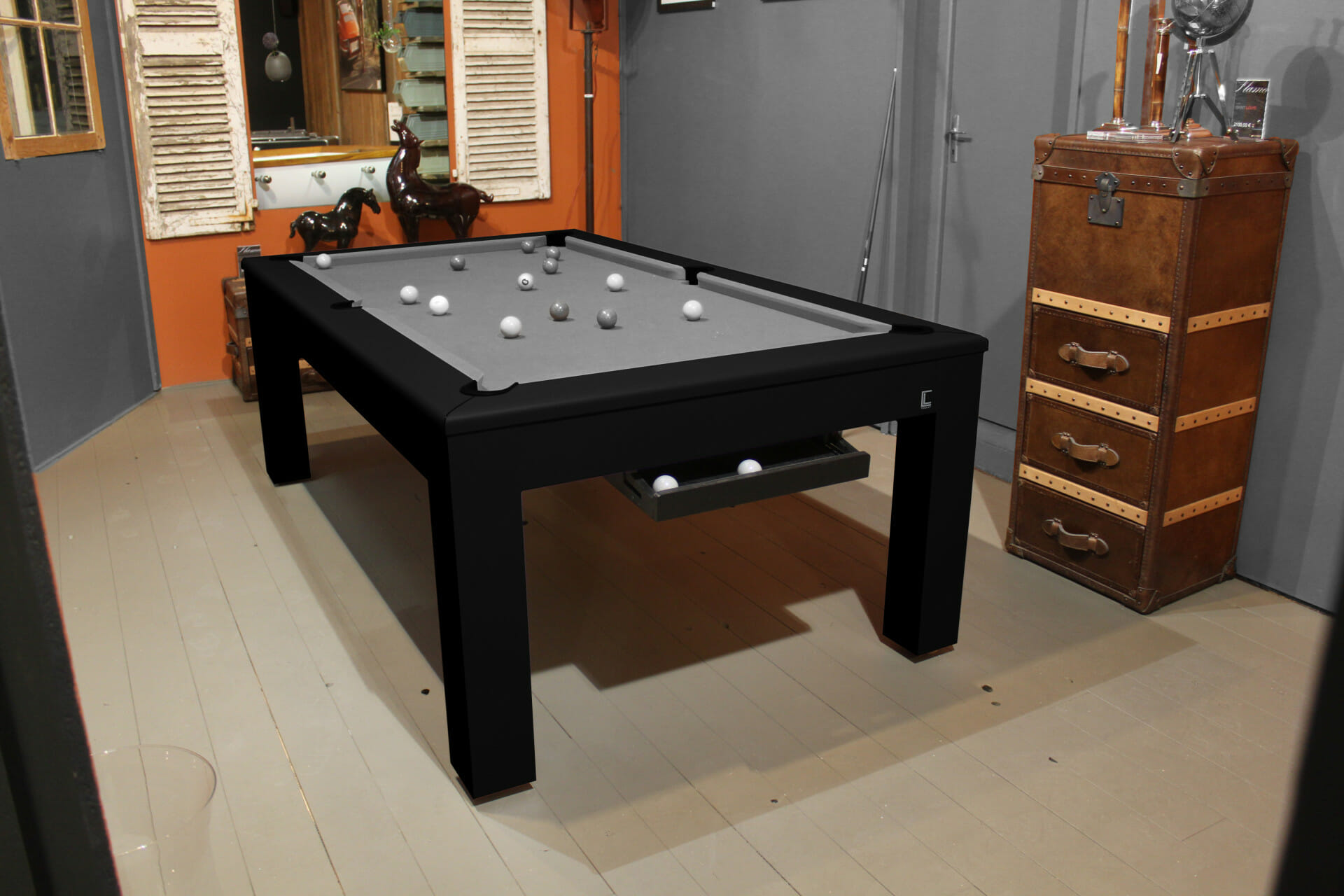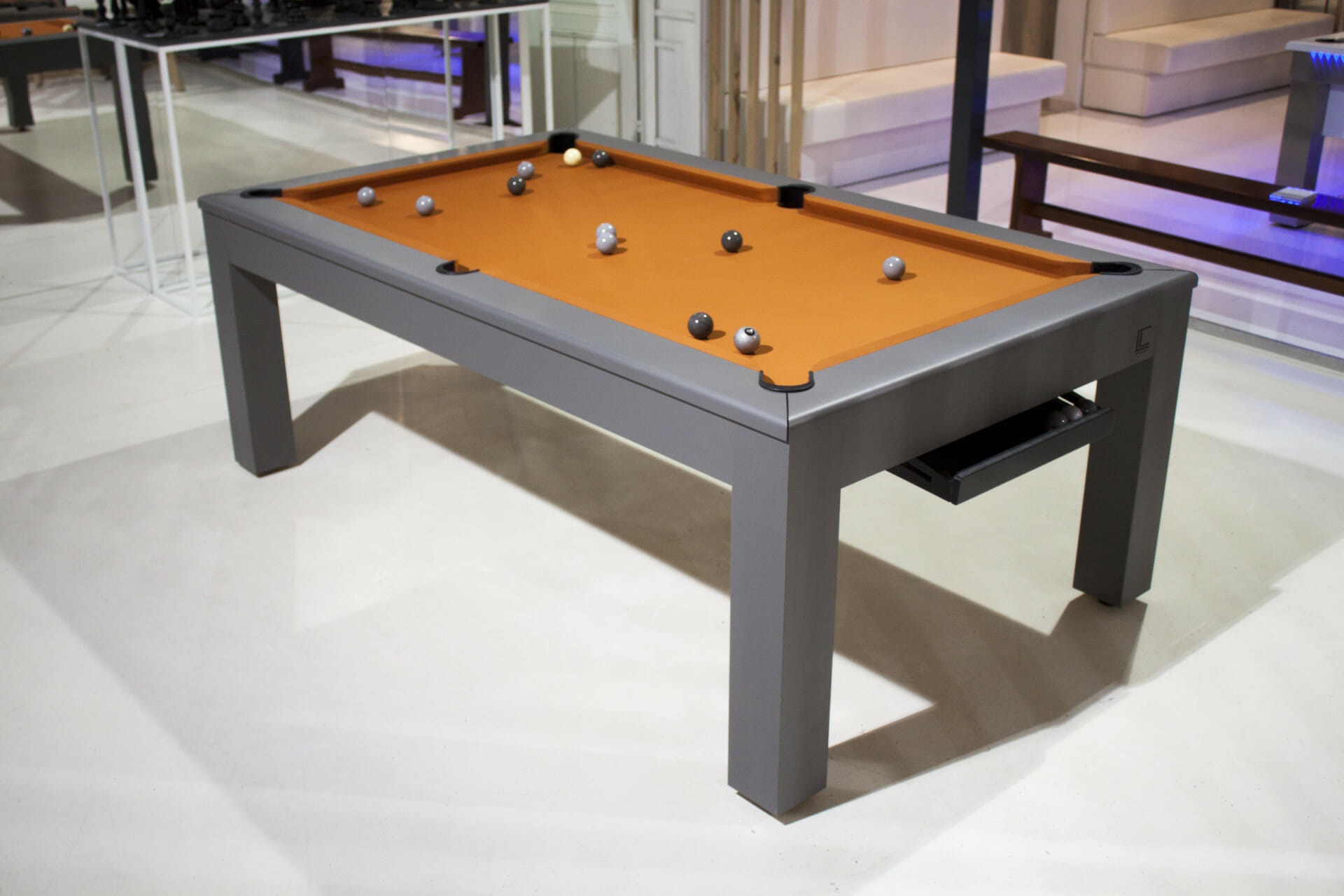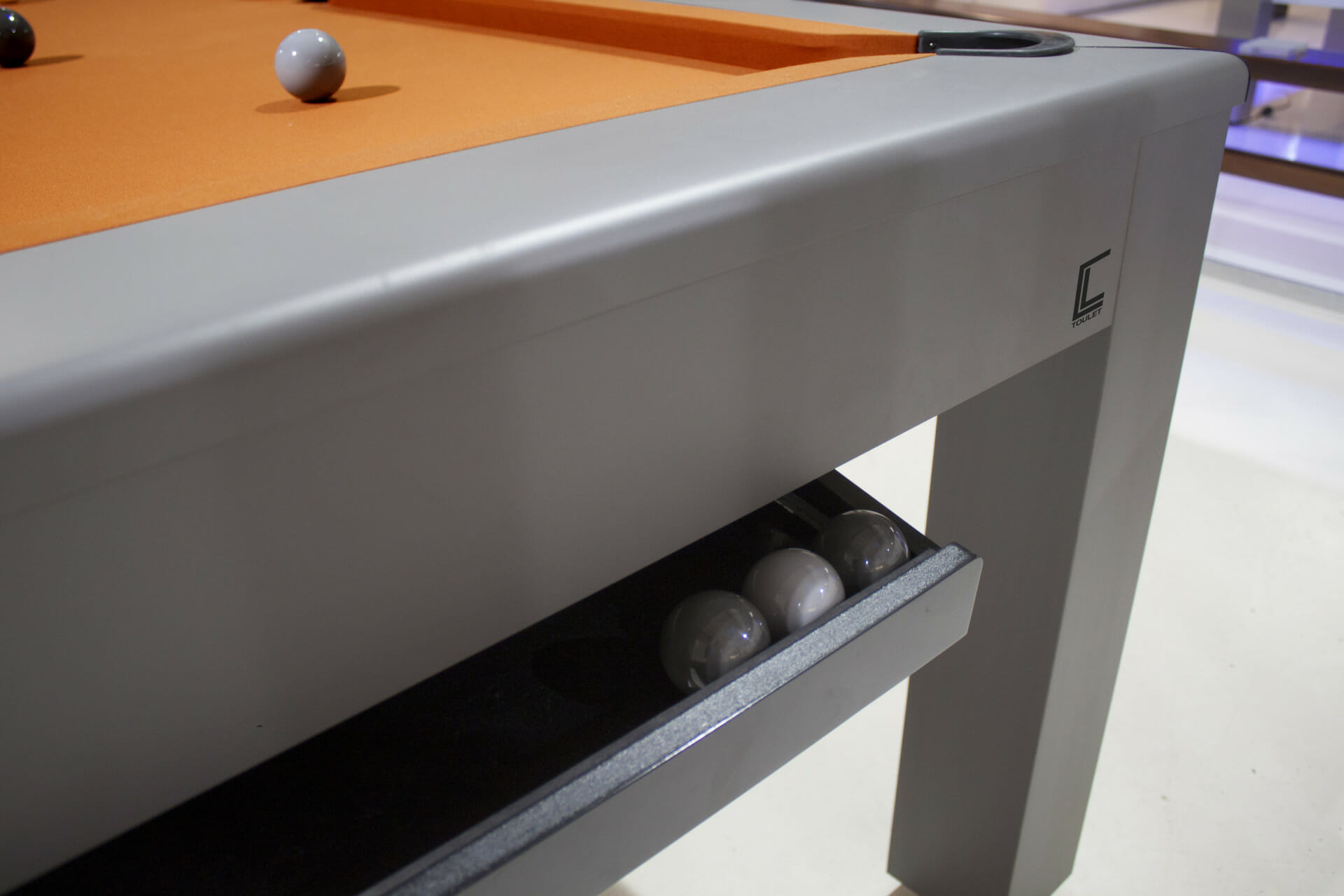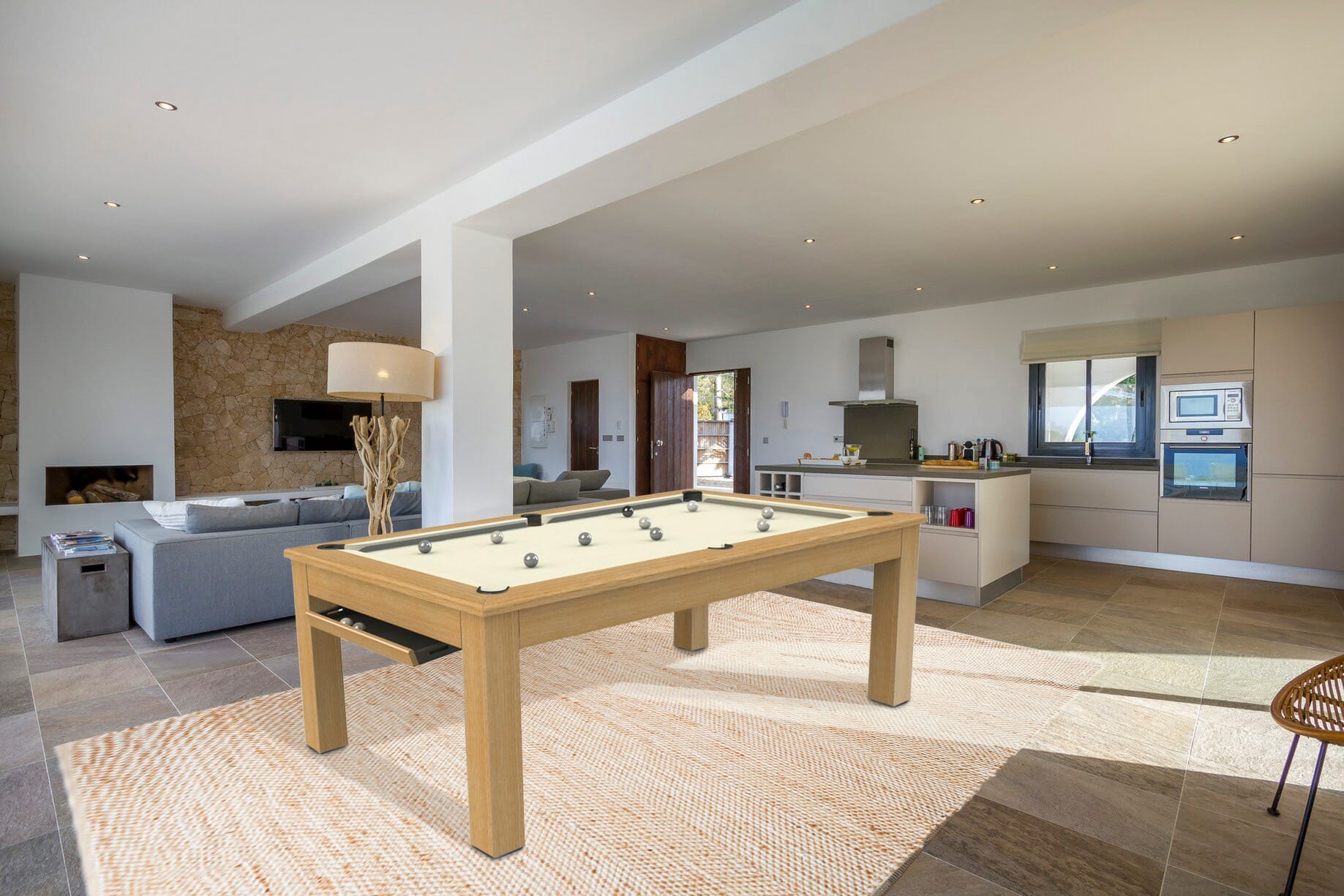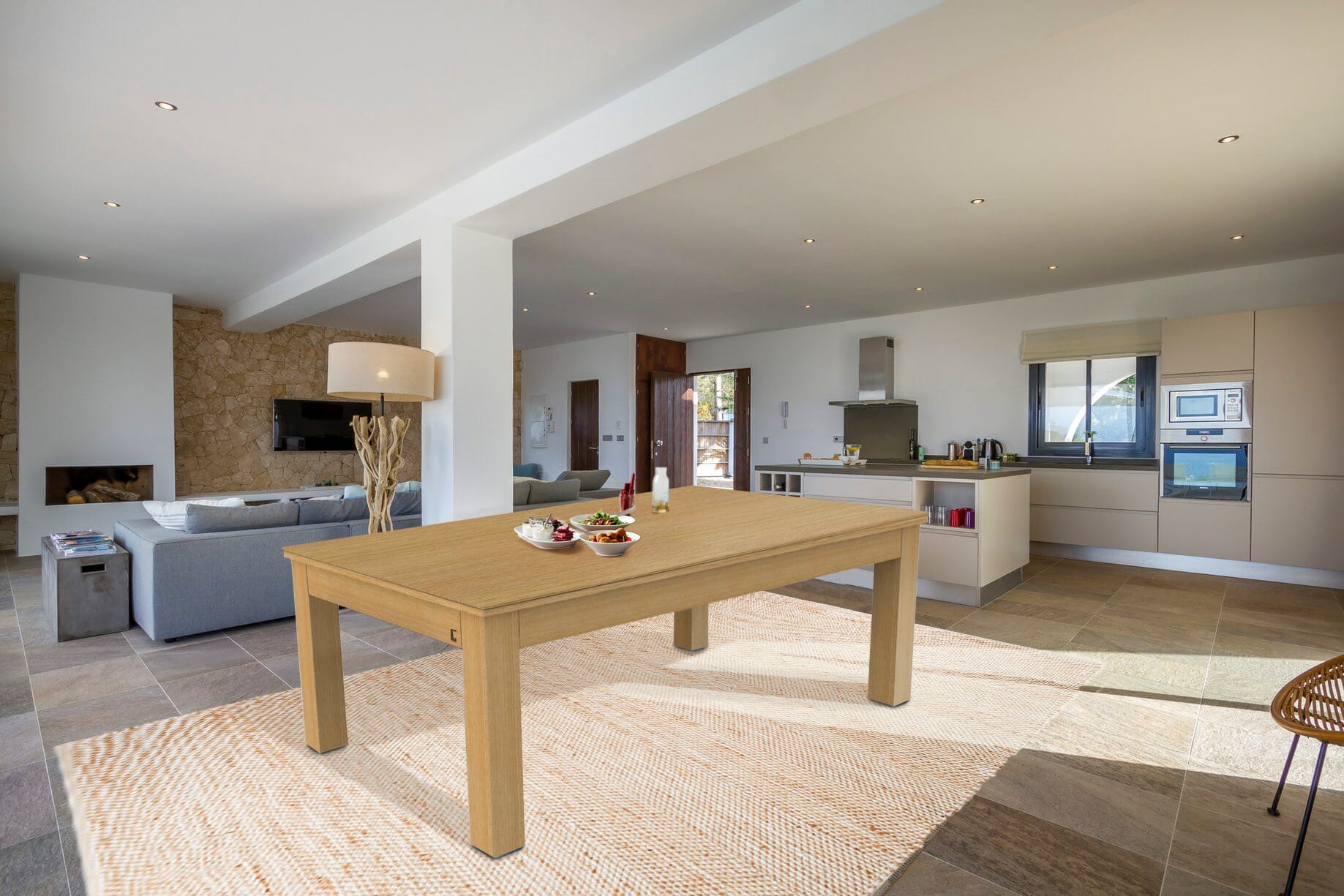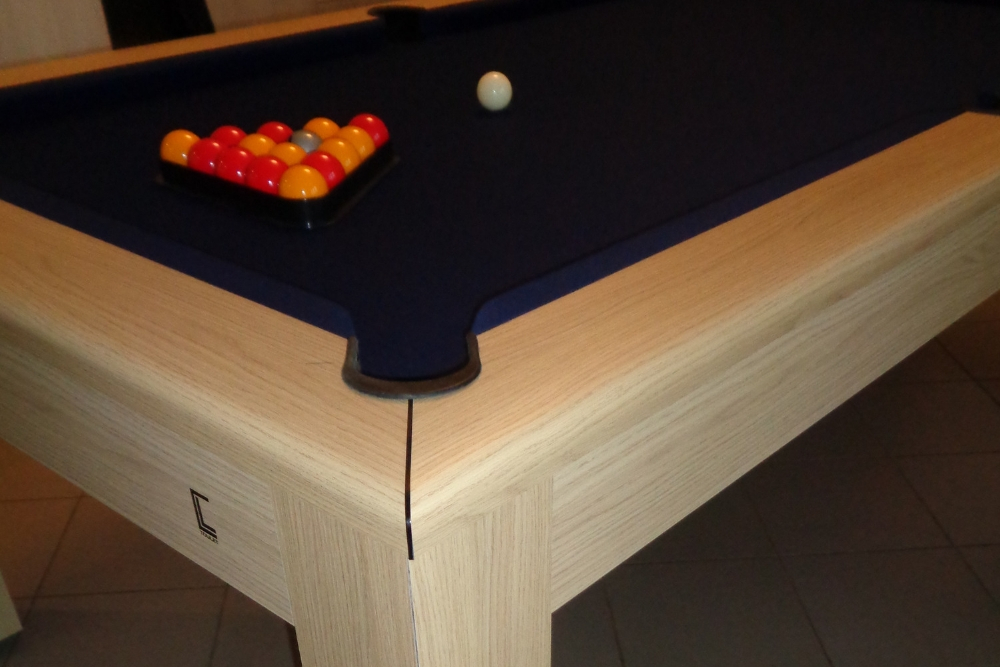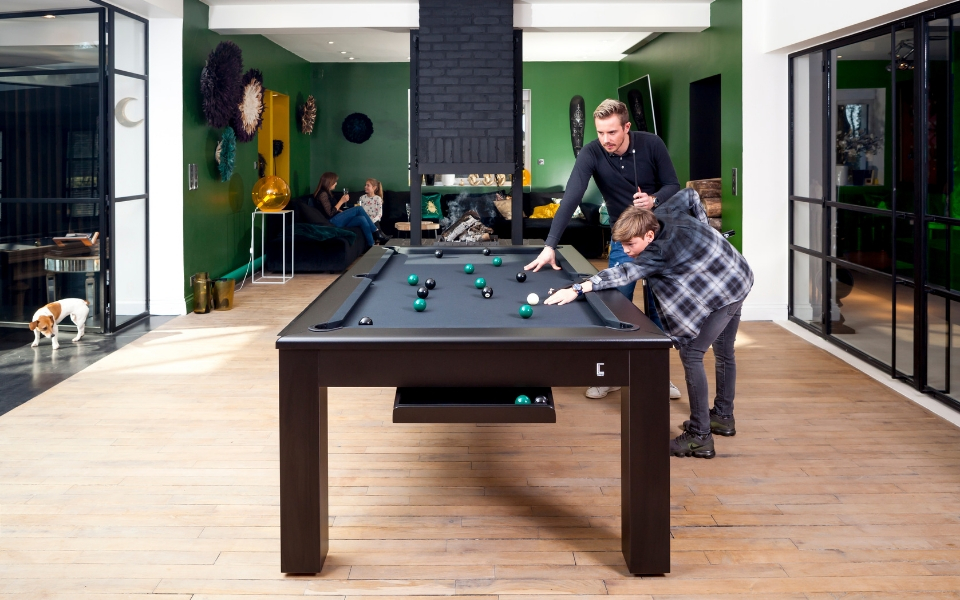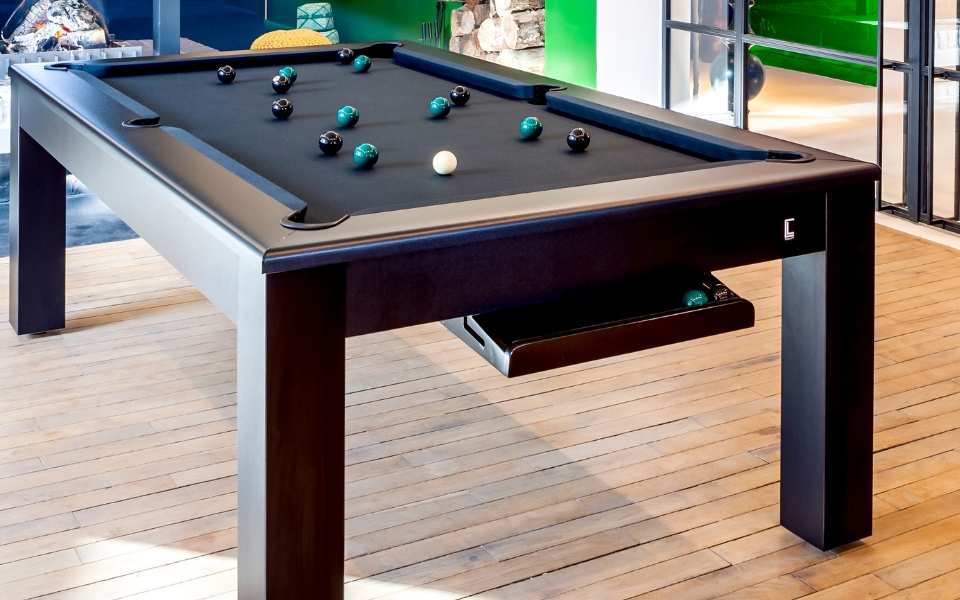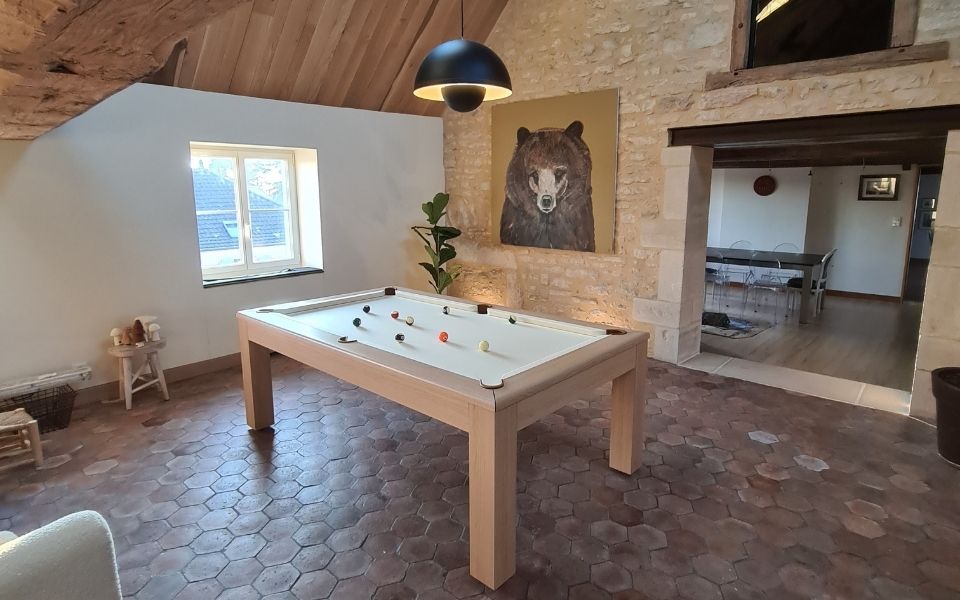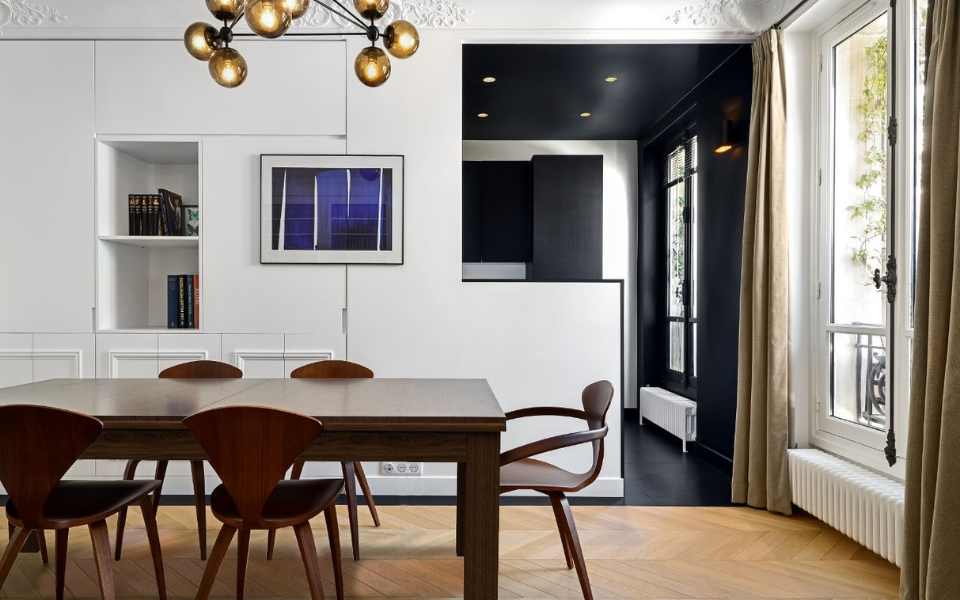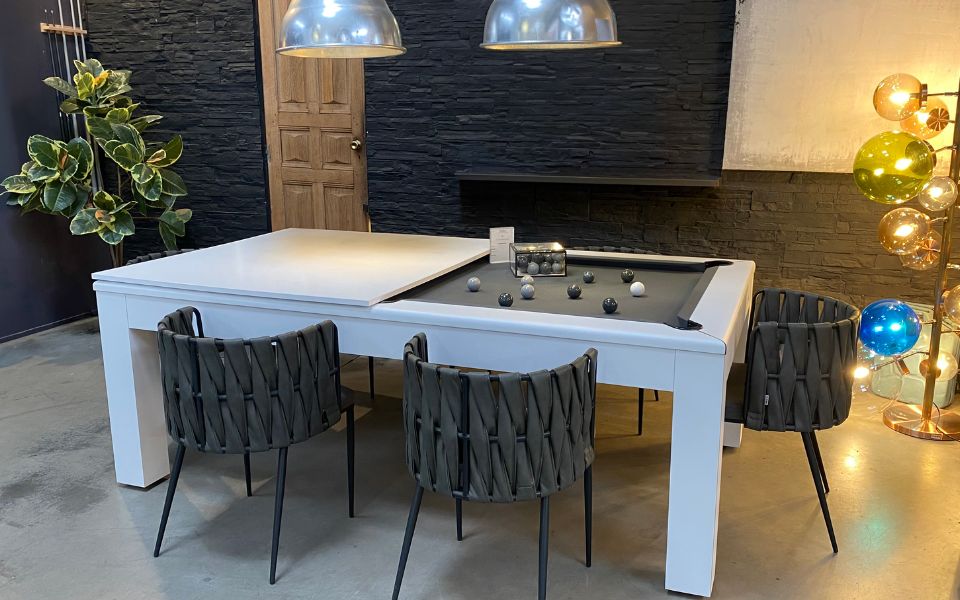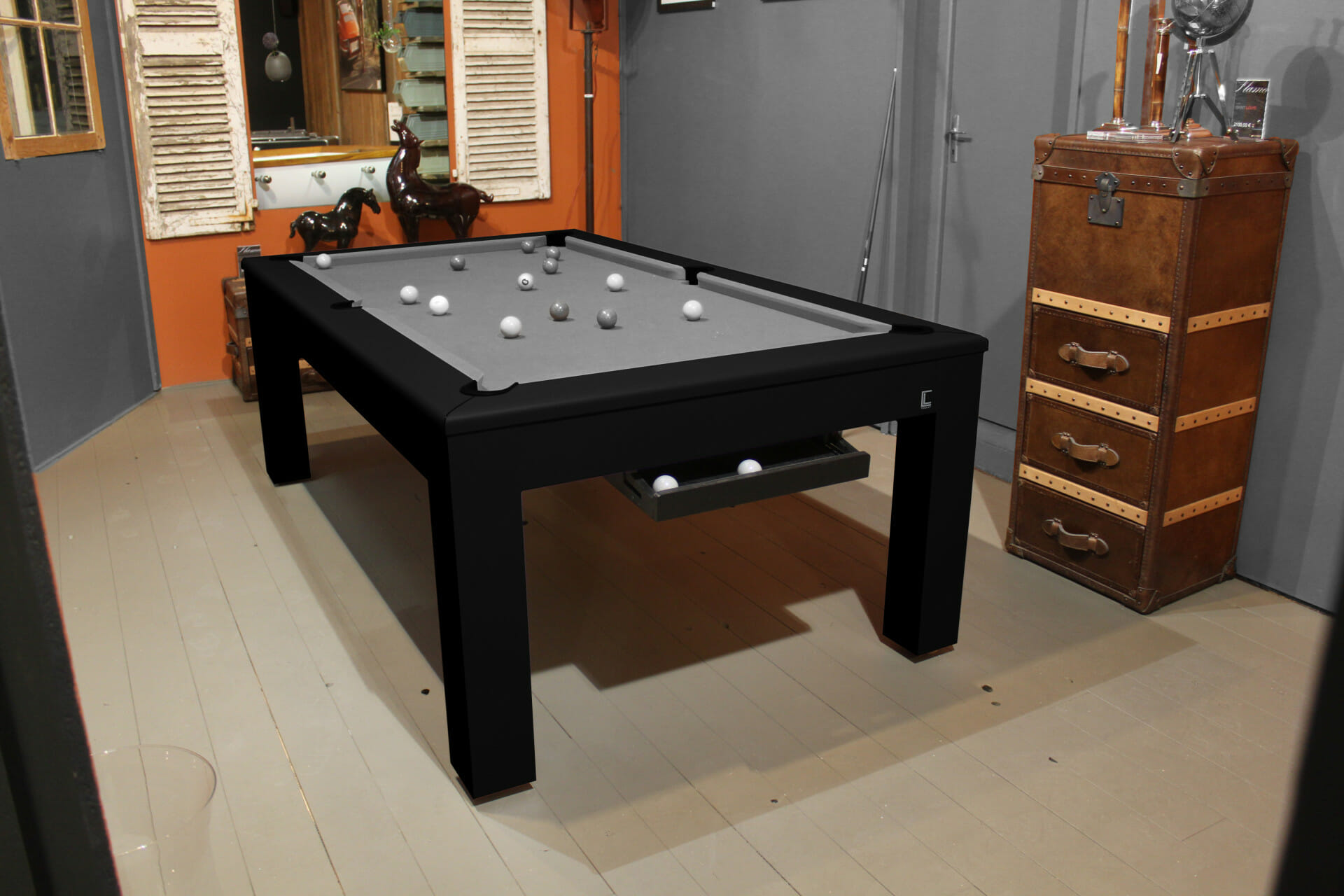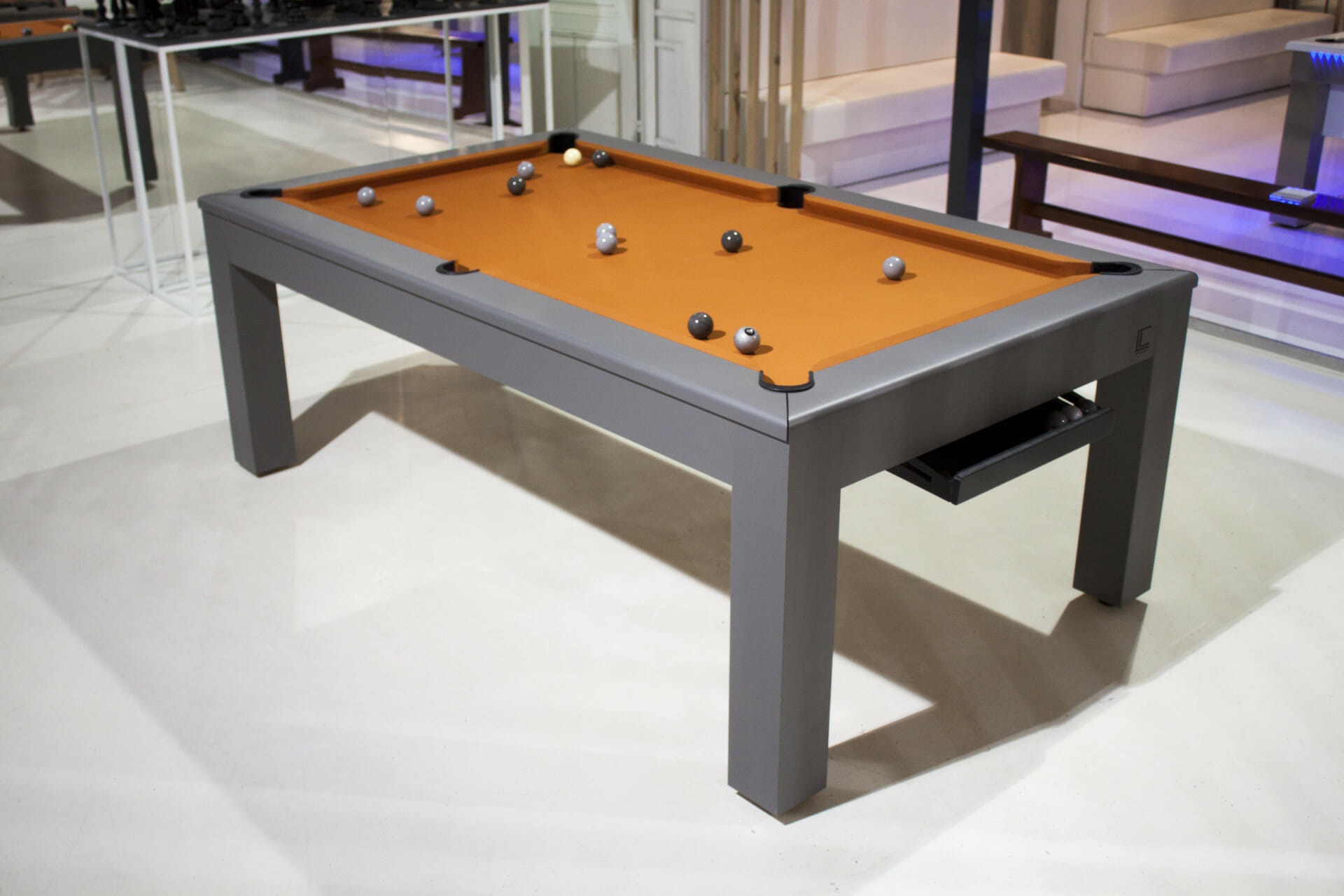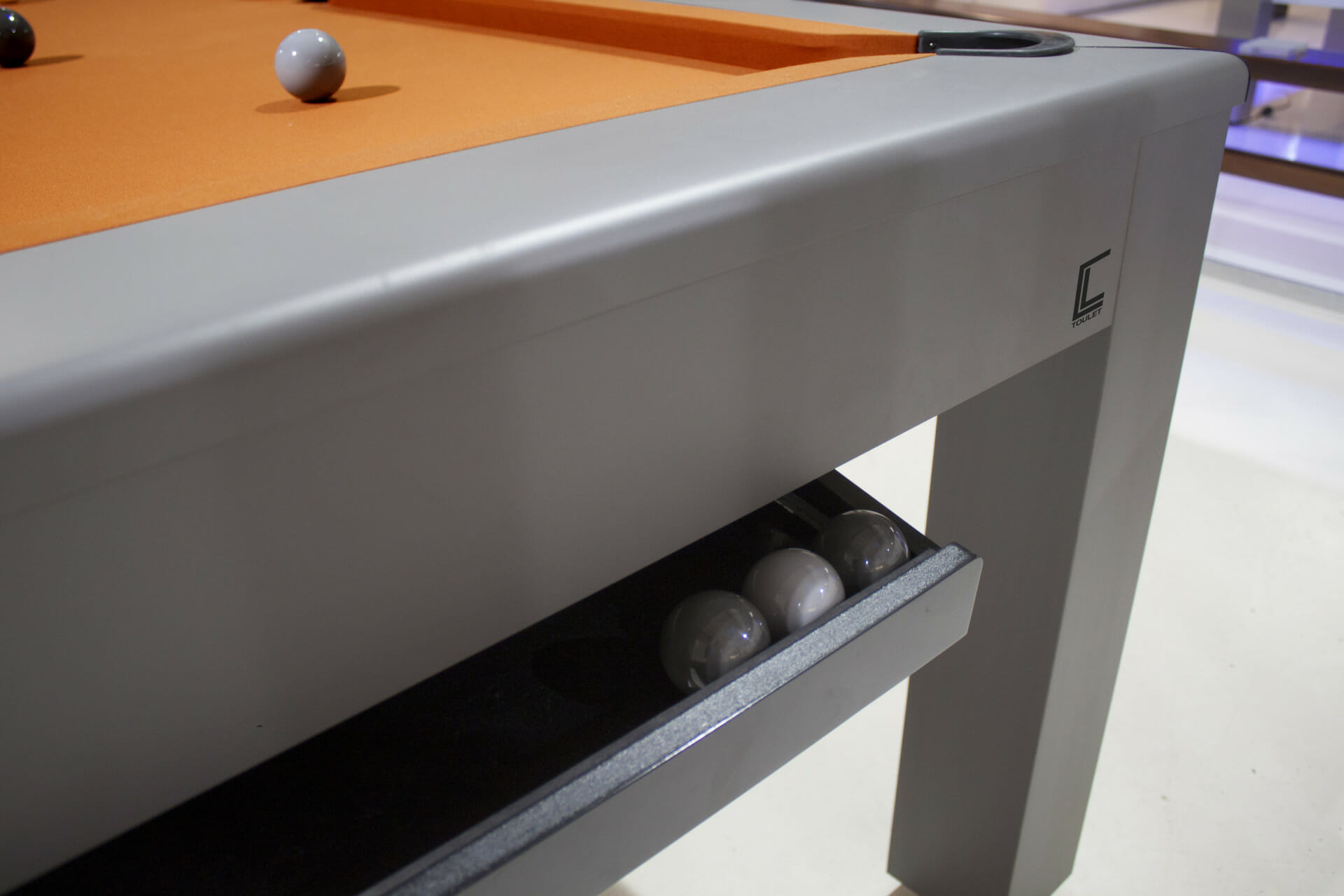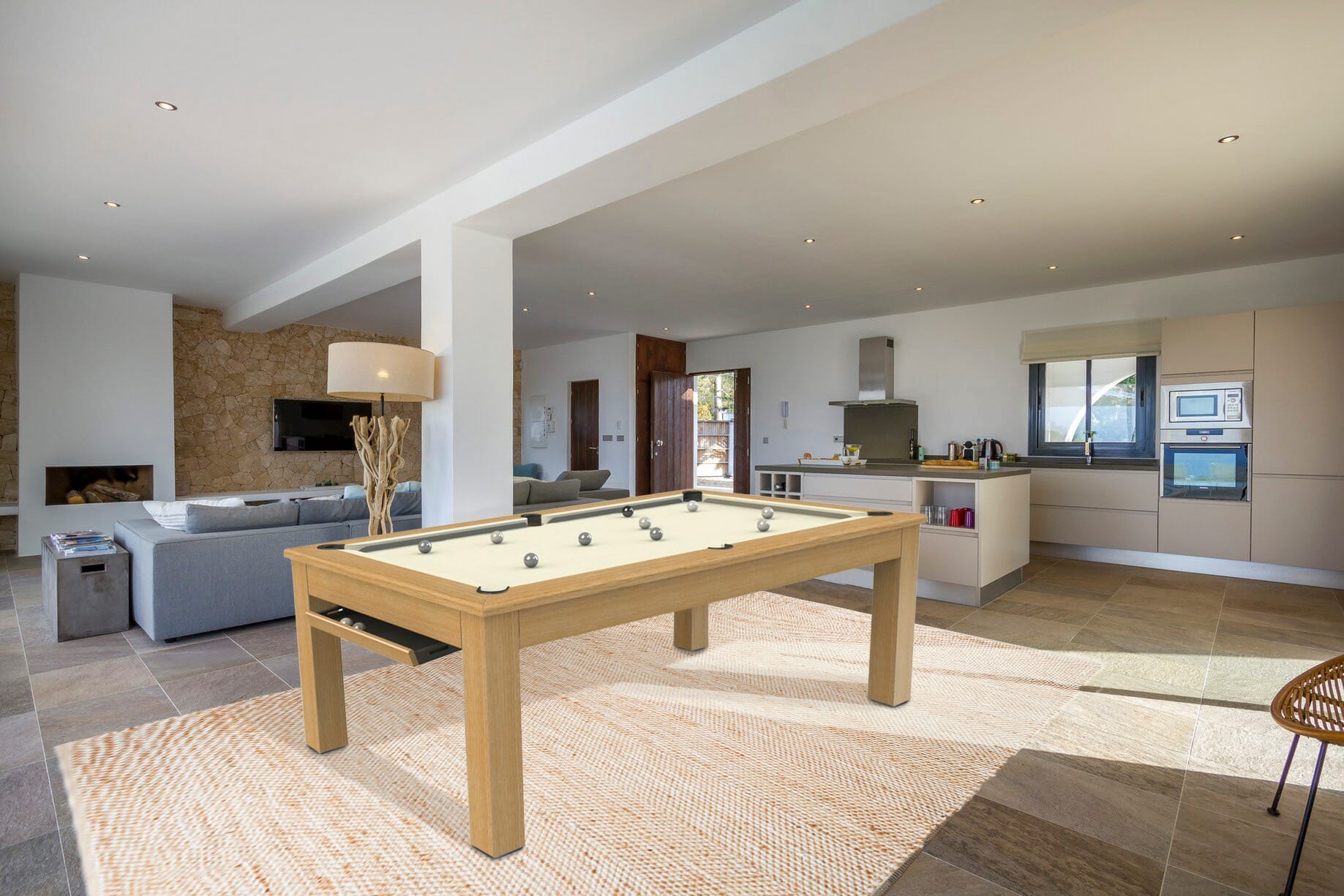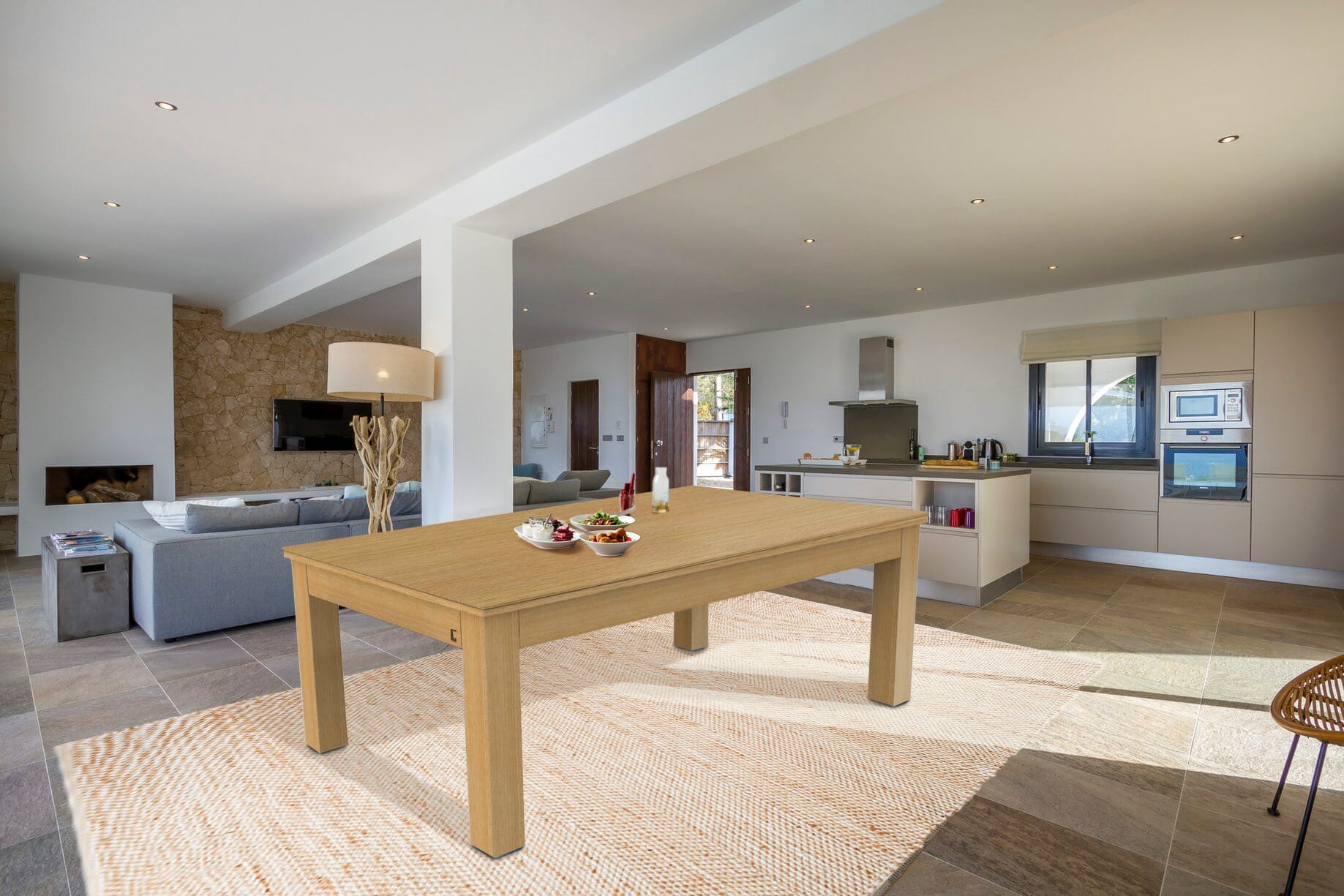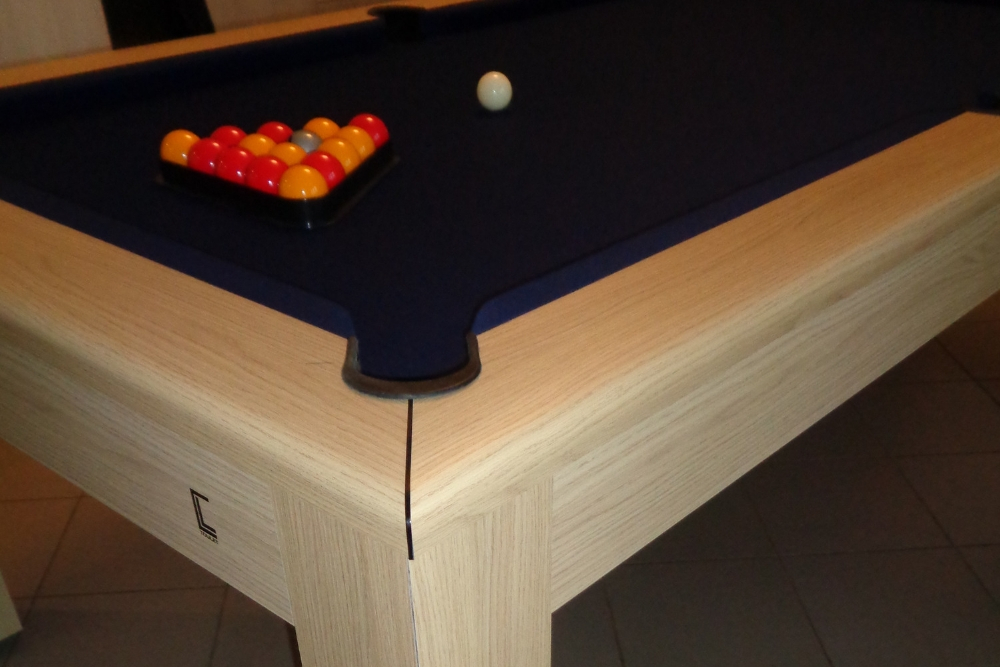 The CL, the ultimate english billiard table
Thanks to its various customizations, the CL billiard fits perfectly into all types of interior. This model allows Blackball lovers to create their custom billiard table, adapted to their decoration.
The table top is particularly popular in order to quickly transform it into a dining table and thus save space. Ideal for varying the pleasures.
Test the CL billiard customization options directly on the online configurator.
A competition-quality billiard table
The CL billiard table meets the expectations of Blackball enthusiasts by combining playing quality and aesthetics. It's made from one-piece 19mm rectified slate. The only material that guarantees perfect flatness. Once pocketed, the balls pass through the centralized, soundproofed ball return and into the retractable drawer. The rubber bands meet all competition standards. The quality fabric is by Iwan Simonis, an international reference in the world of billiards and competition.
The official size of a Blackball competition table is 2m10 (7ft). Toulet also offers this model in 1m90 (6ft) so that everyone can practice their passion. Would you also like to play American billiards? It's perfectly possible to play American billiards on the CL billiard table, thanks to the set of 50.8mm US balls.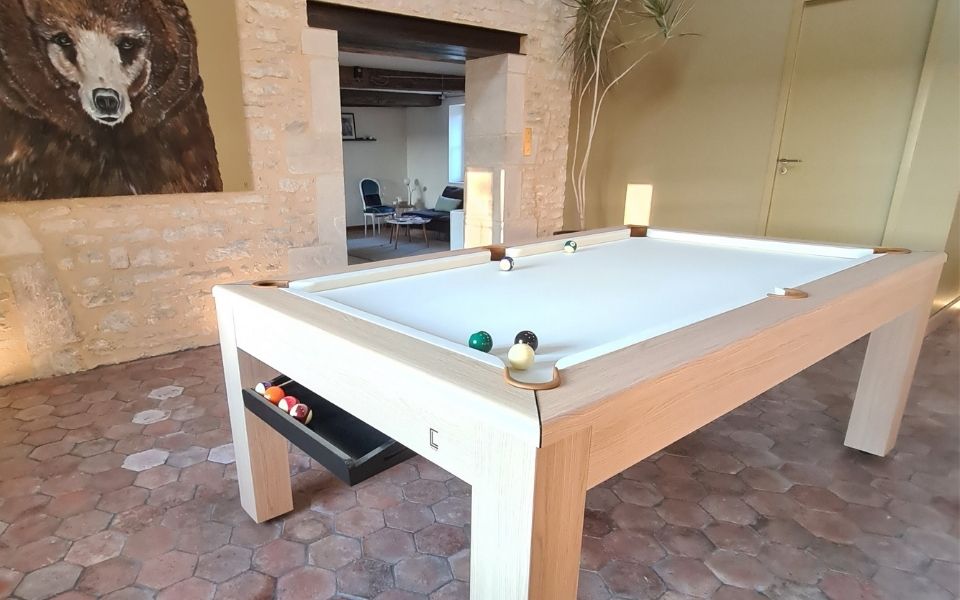 CL pool table 6 ft – light oak ecru cloth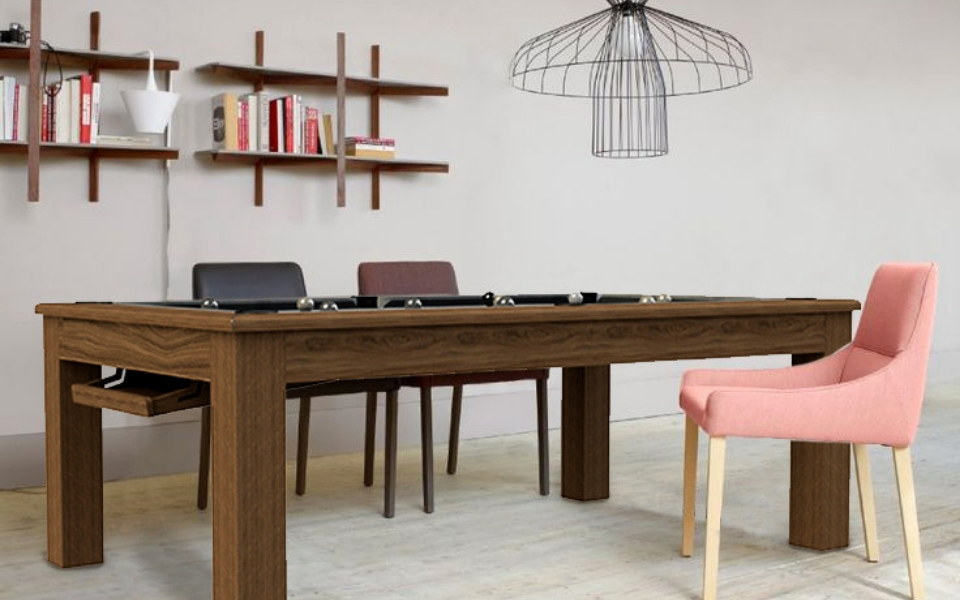 CL pool table 7 ft – walnut black cloth
In harmony with your interior design
Each billiard table is made to order. You can customize your own model for perfect integration into your interior. For the CL billiard table, you can choose from a range of wood colors: white, gray, black, oak and walnut. As for the cloth, over 30 colors are available to make your billiard table unique. The 3D billiard configurator allows you to customize your pool table directly online and discover all the possibilities.
Toulet proposes a return to the essentials of decoration: light woods or warm shades. Lay the foundations for a harmonious setting, with simple, meticulous decoration.
Turn your dining room into a billiard room
Short of space to create a billiard room? That's no longer a worry with the billiard table convertible into a dining table. Like most Toulet models, the CL billiard table can be transformed into a dining table with just a few quick and easy movements. Practical, fun and economical, this solution lets you vary your pleasures in a single piece of furniture. The billiard table can be set up in the center of the dining room to enjoy with family and friends. Whether 1m90 or 2m10, this English billiard table can accommodate up to 10 people.
Three types of table tops to create the convertible billiard table of your dreams:
All-wood table top in the same color as the billiard table, or other colors on request.
Wood frame top with glass interior to reveal the billiard table.
All-glass top.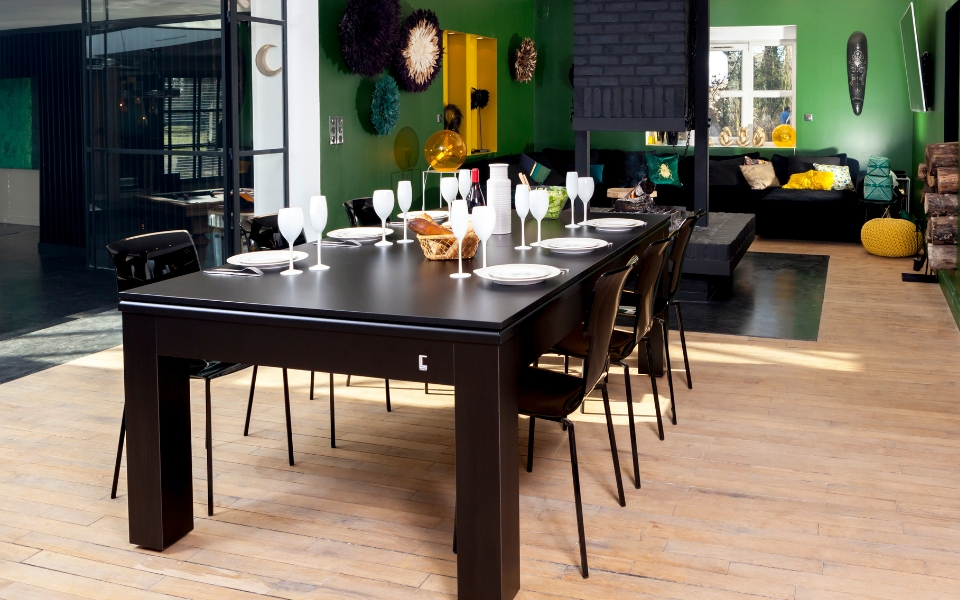 Below, a summary of the various options we propose:
The CL billiard table is available in the following dimensions:
1 m 90 with 20 mm slate thickness
2 m 10 with 20 mm slate thickness
The CL is available in English billiards, also known as Blackball. It's also possible to play American billiards with the 50.8mm US ball set.
19 mm one-piece ground slate
Available frame colors: black, white, gray, oak and walnut
Over 30 Simonis cloth colors to choose from
Kléber competition belts
Retractable drawer for ball return
Can be converted into a dining, ping-pong or poker table
No coin mechanism. Discover the Lambert coin-operated billiard table.
Accessories included: 4 cues, 1 set of balls, 1 wall-mounted cue holder, 1 triangle, 1 brush and 1 box of chalk.
Delivery by a door-to-door carrier for Metropolitan France. International delivery on quotation.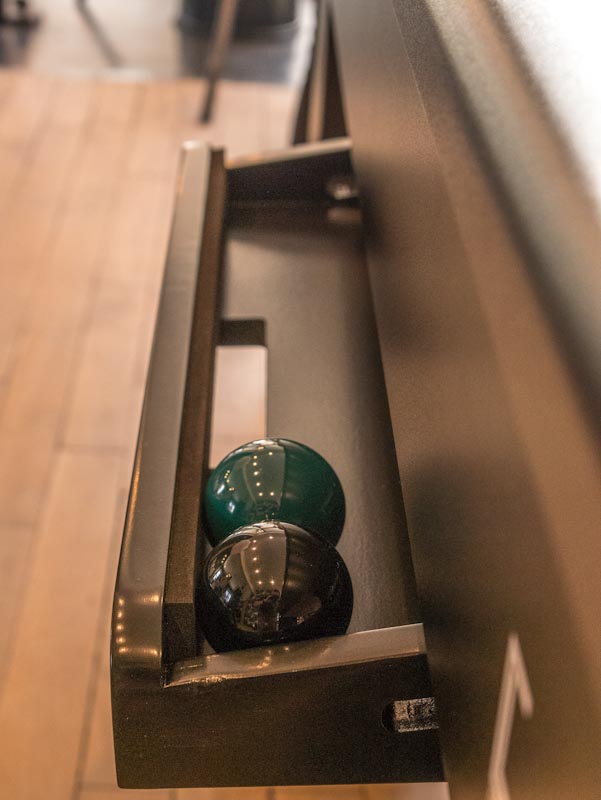 Optional table, poker or ping-pong tray
Leather pockets
Installation by one of our technicians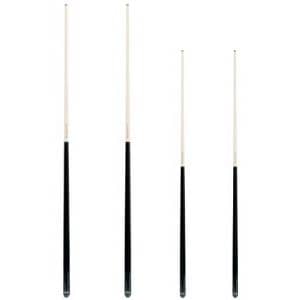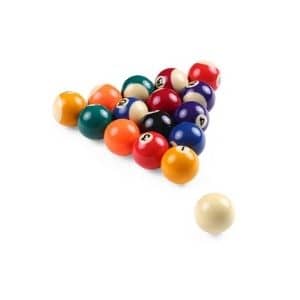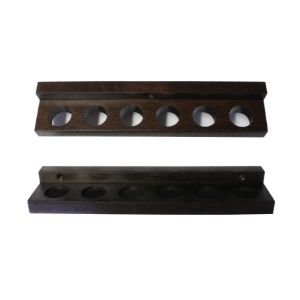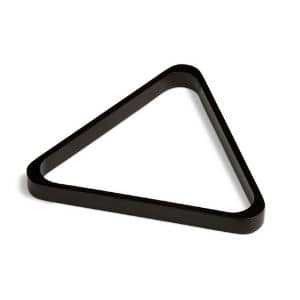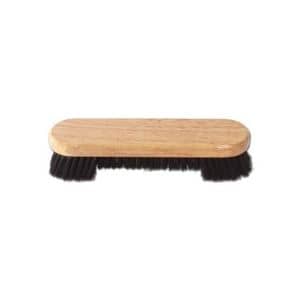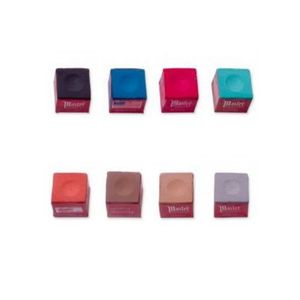 Non-contractual photo
Do you want customized accessories that perfectly match your billiard table? Discover our range of customizable cue racks, the collection of decorative balls with more than twenty colors to choose from, or the cues for all modes of play.