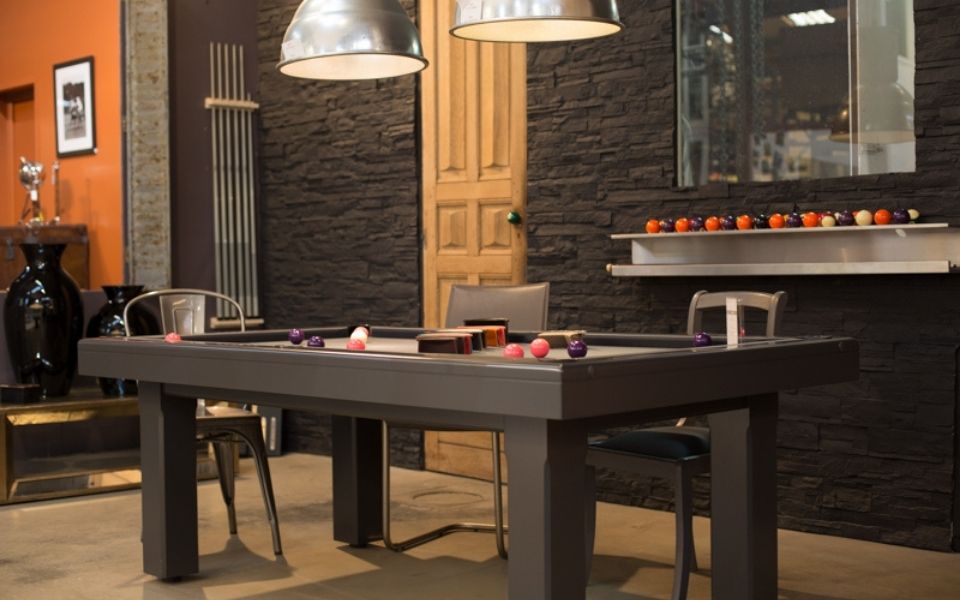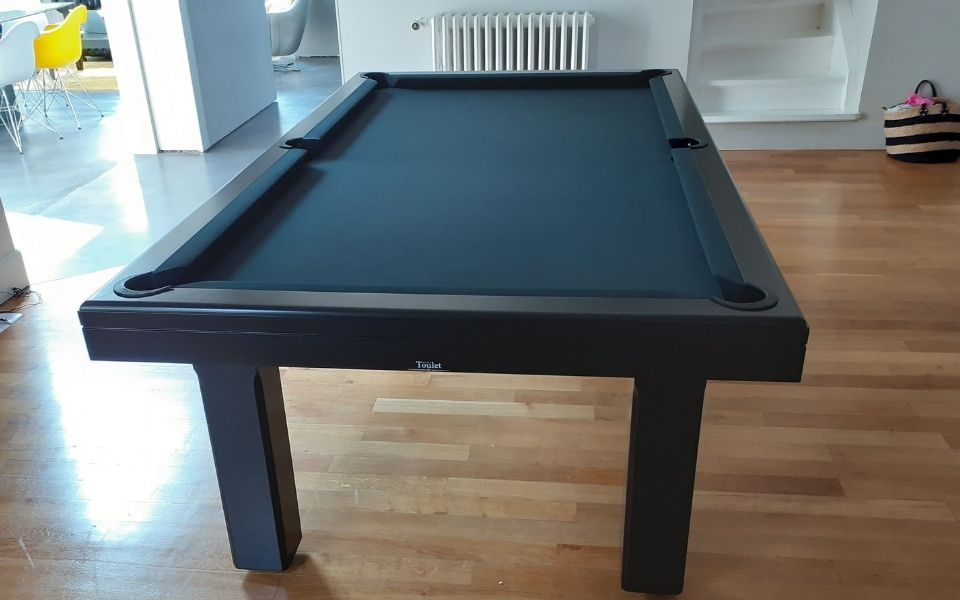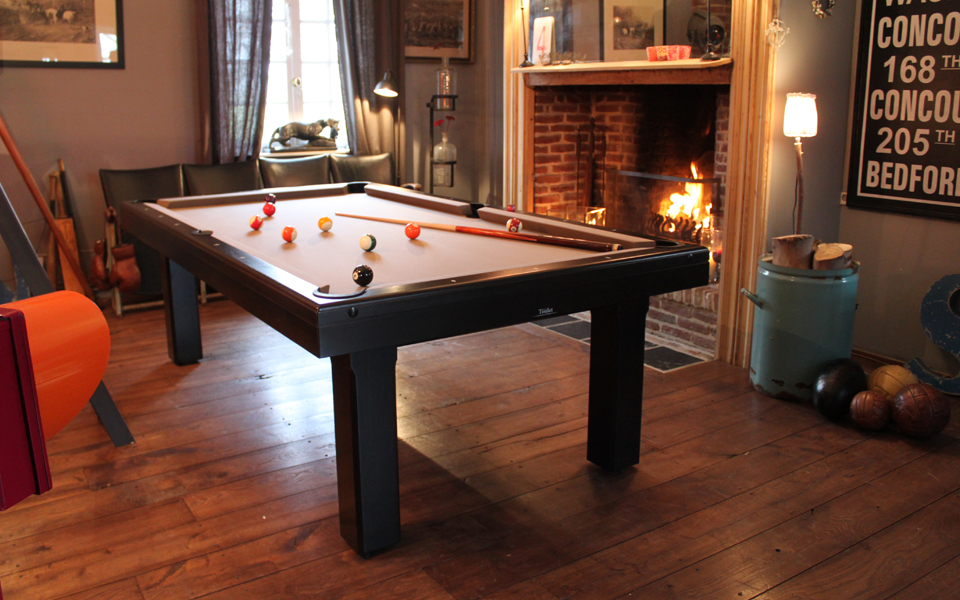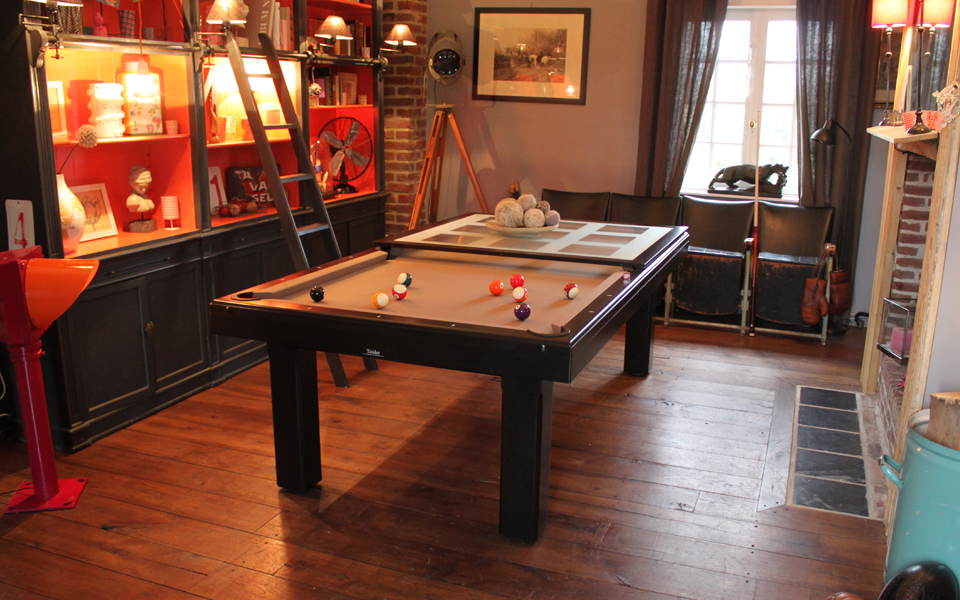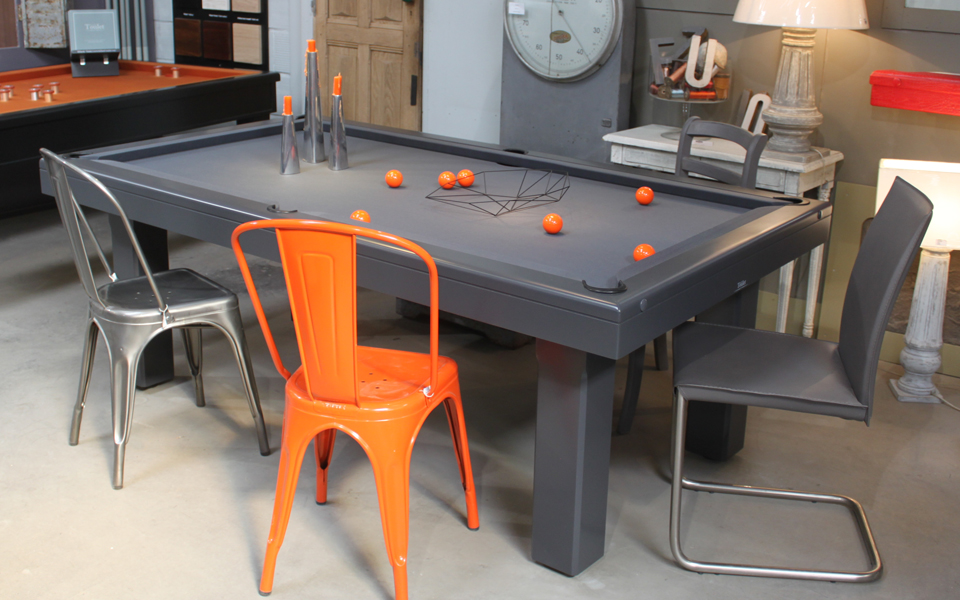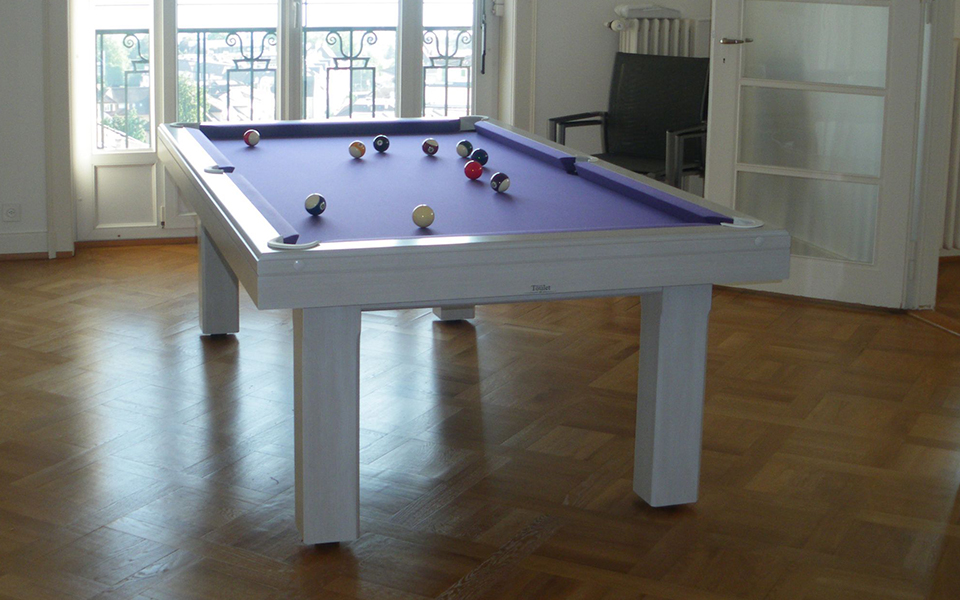 Bubbly
The pool table Bubbly is aimed at those whose lifestyle is based around conviviality and simplicity.
A 100% quality technical billiard table :
The frame and the base of the Bubbly are made of solid wood (Kotibé). The one-piece slate is rectified. The rubber bands meet all competition standards. The fabric is Iwan Simonis brand competition quality.
The Bubbly pool table is available in the following dimensions: 1m90, 2m10 or 2m40.
The Bubbly can easily be transformed into a dining table by adding a wooden or glass top (different finishes possible). We also offer tailor-made chairs, benches and bars in the spirit of your billiard table.
To help you, here is a summary of the elements of pool table Bubbly :