Pop
Modern Billiard Tables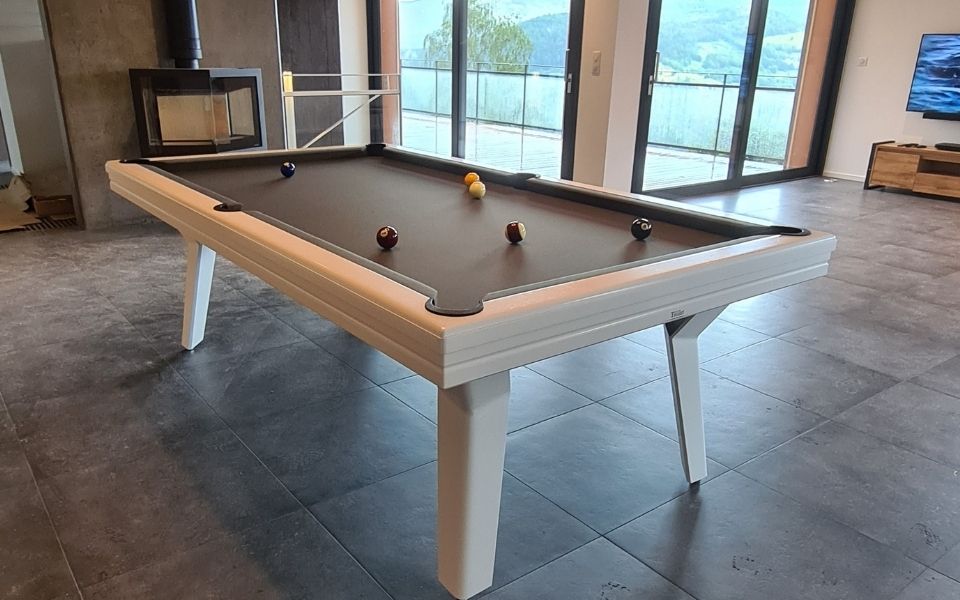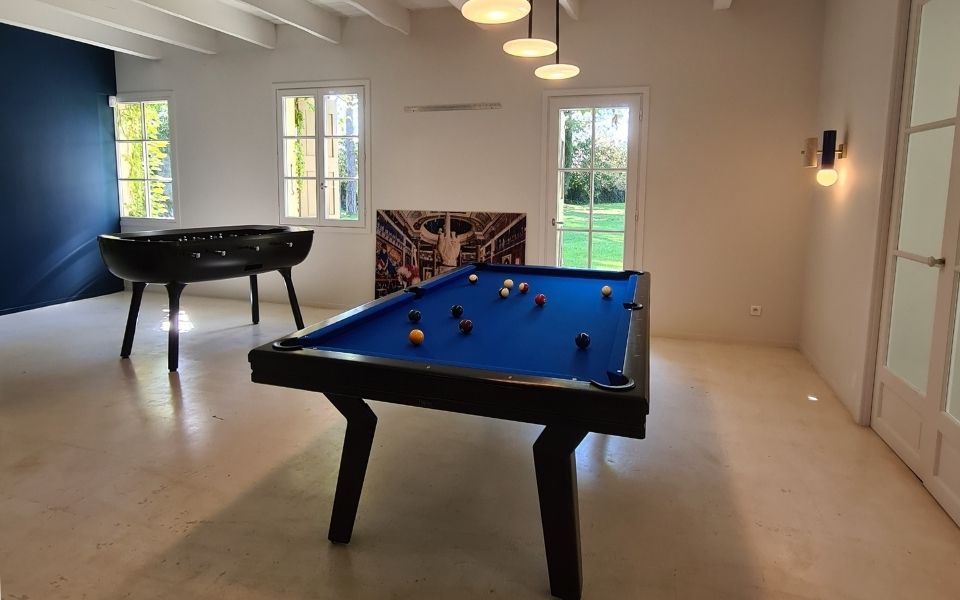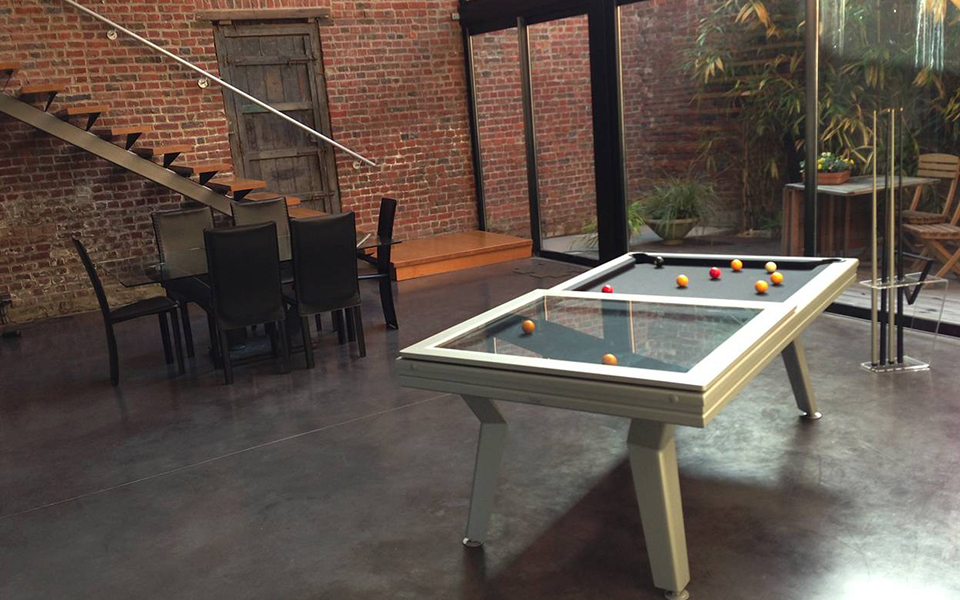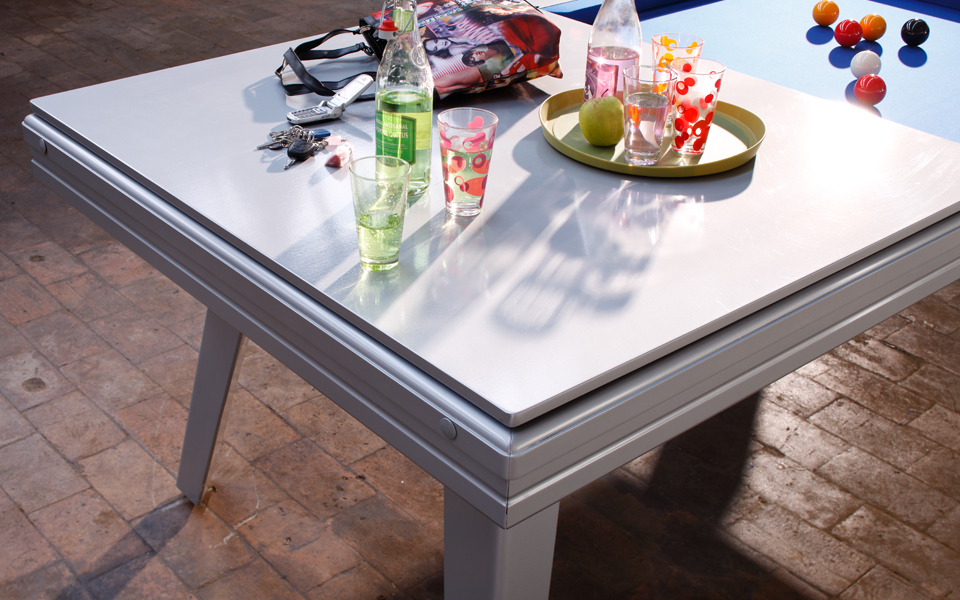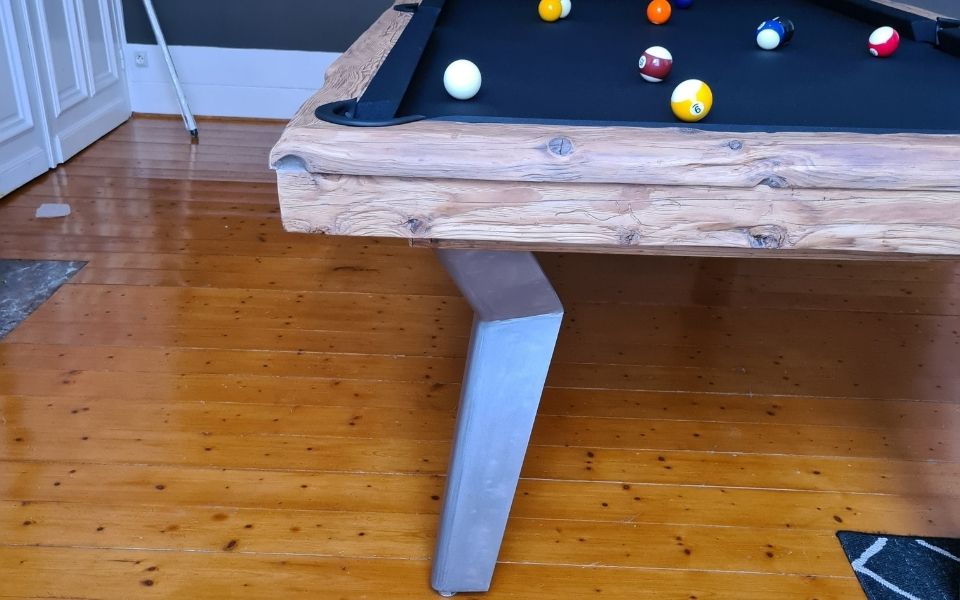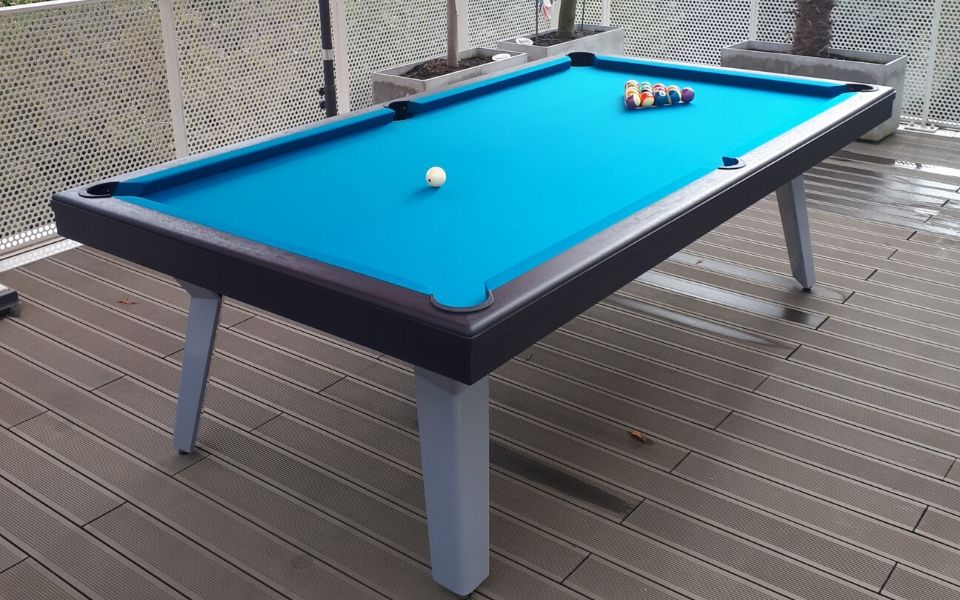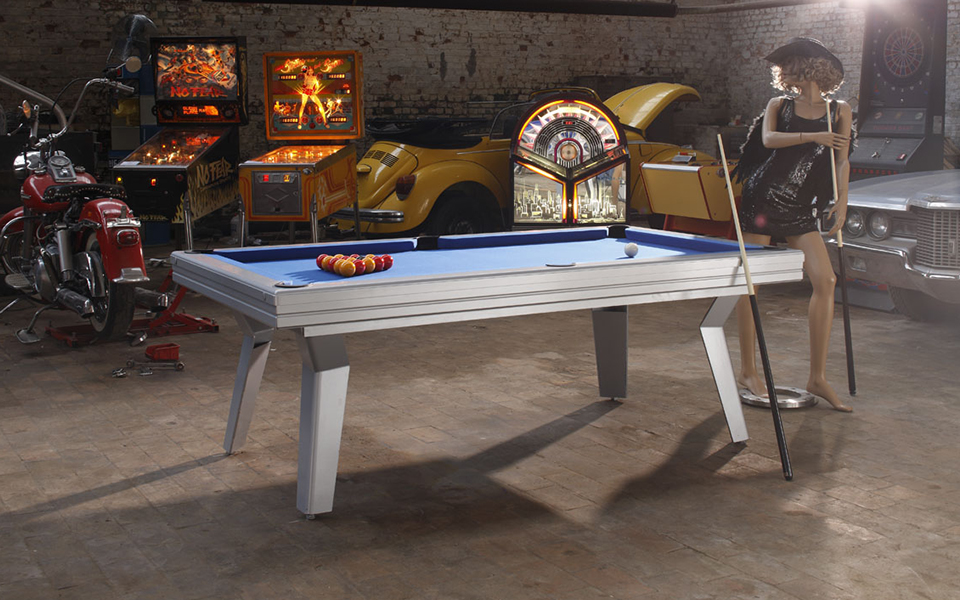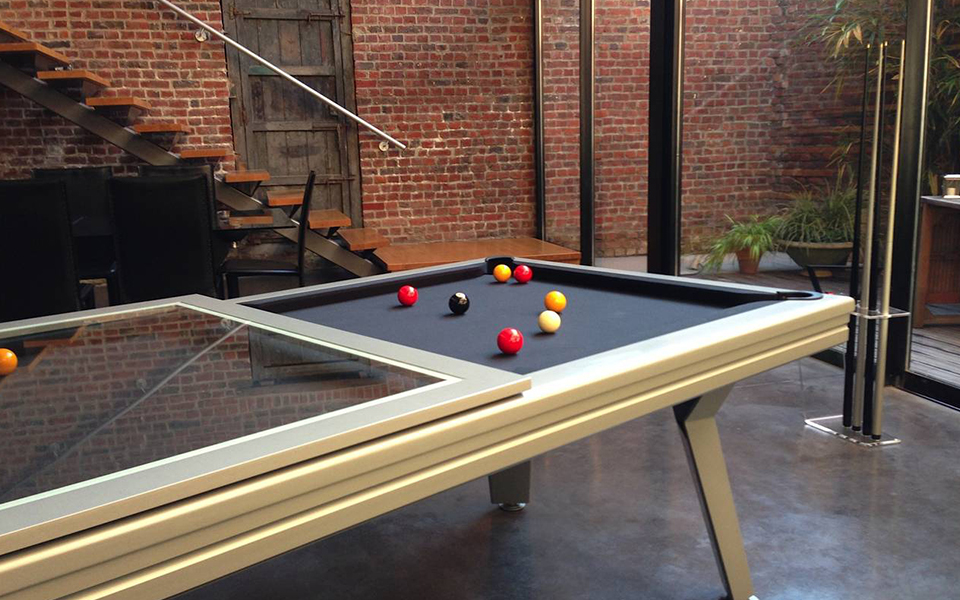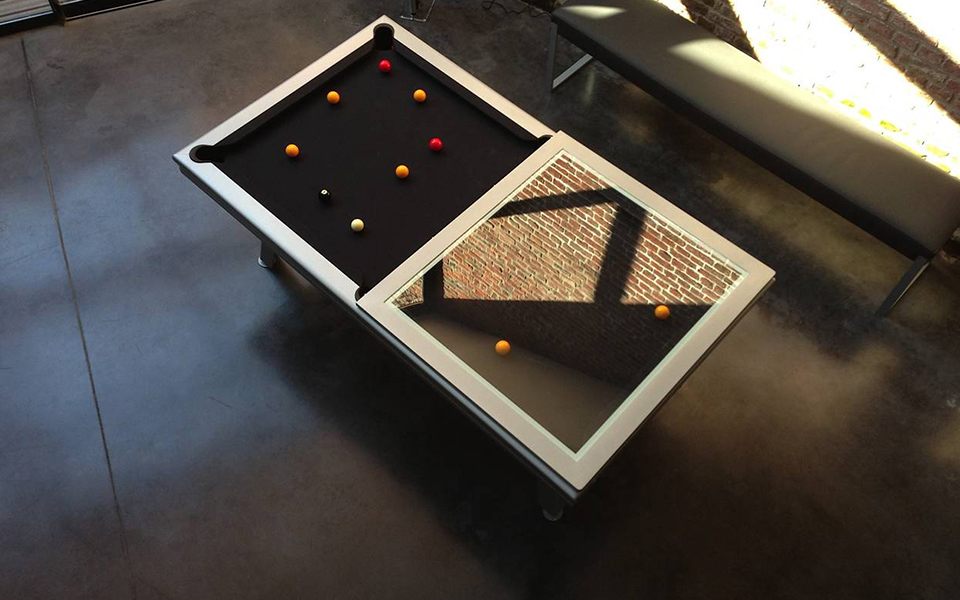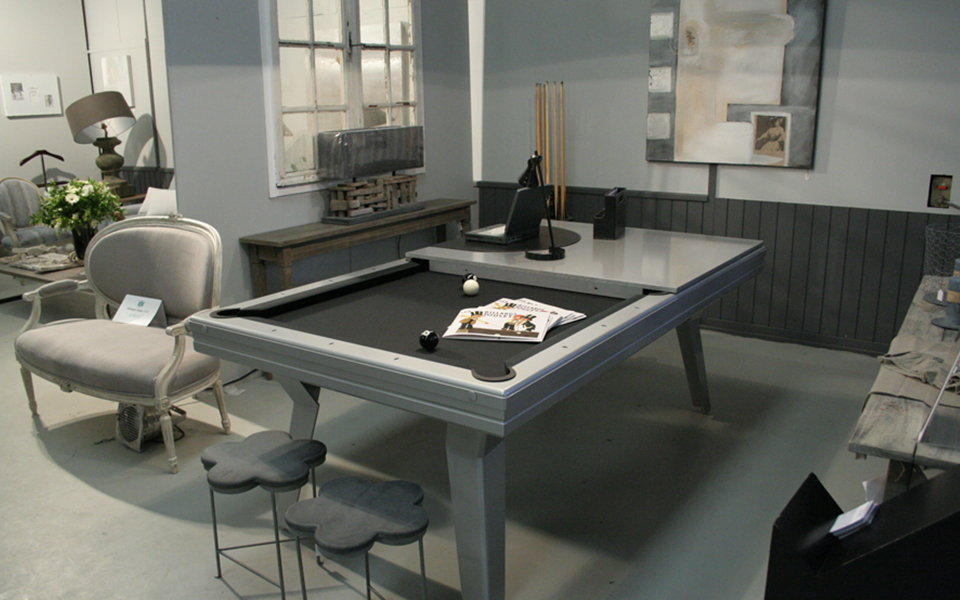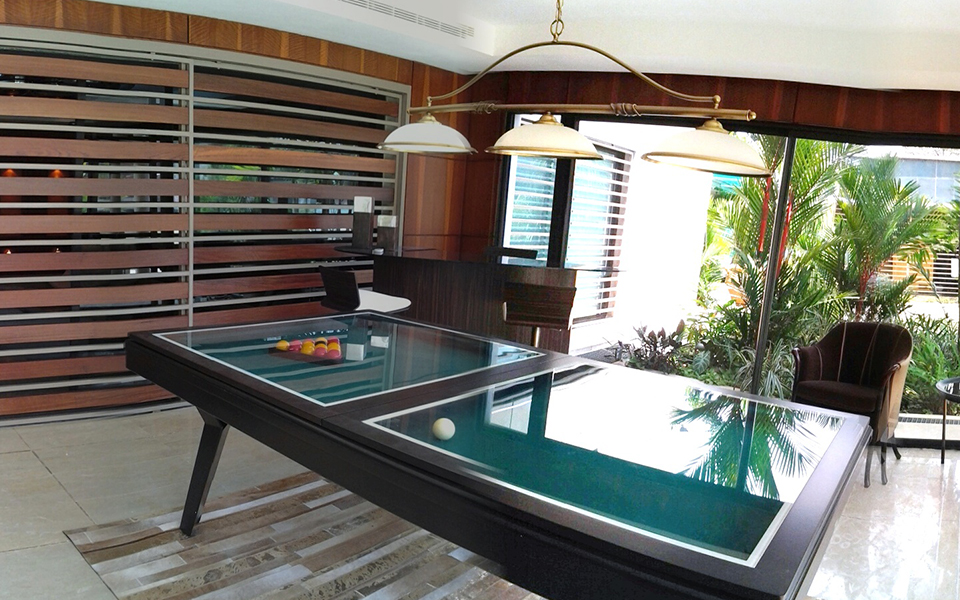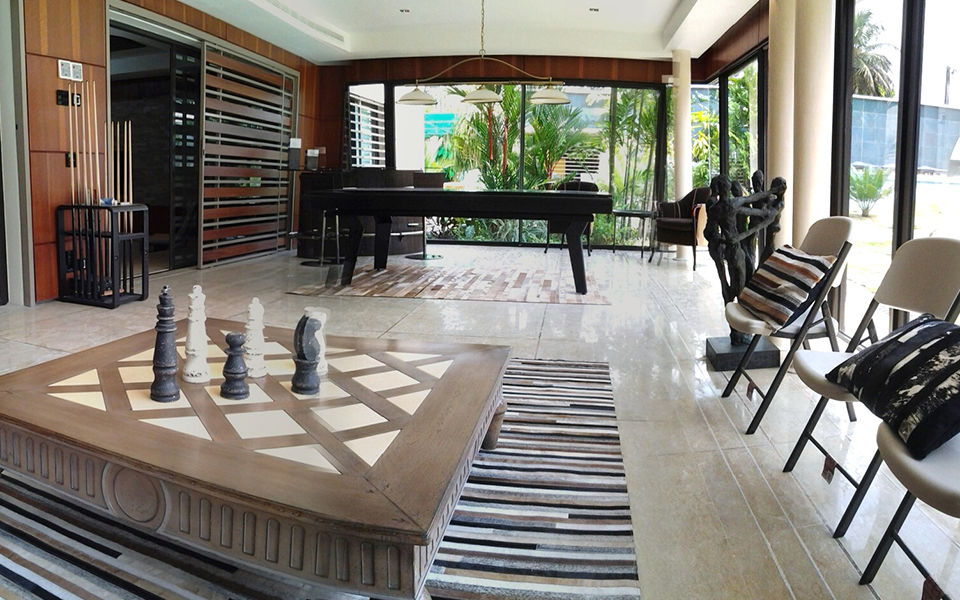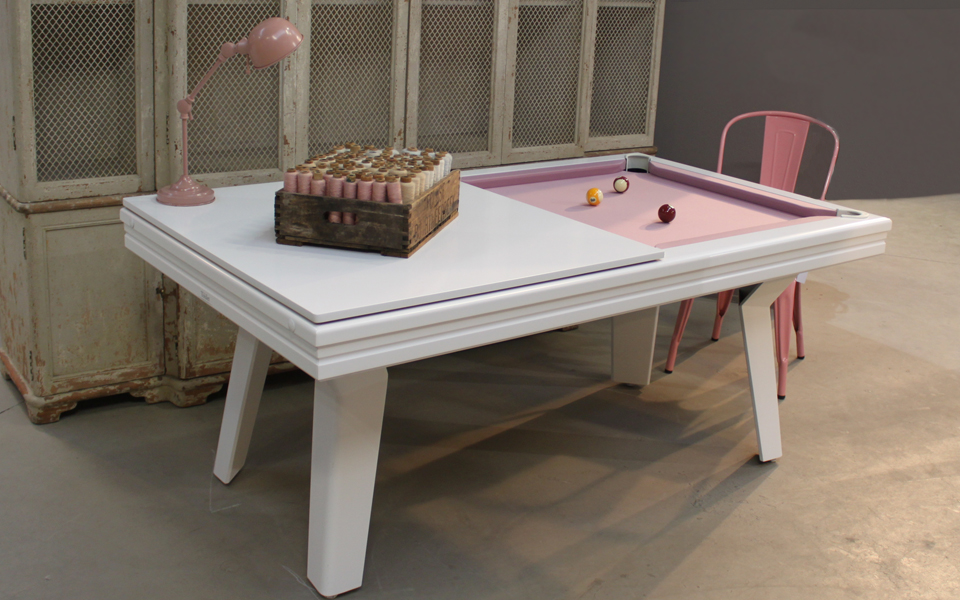 Pop
With its contemporary contours, this impressive billiard table makes its presence felt. Enjoy the atypical style of a billiard table from the 1980s. The billiard table Pop is a playful pool table which combines wood and metal for lovers of the extravagant.
100% customizable
Color of your choice (color chart or custom), patinas, lacquers, varnishes, ceruse, leather cover. Your billiard table's finish is up to you. Cloth : choose from more than 28 colors ! All color charts here !
100% quality :
patented metal frame, rectified slate: 19 mm (190/210) and 30 mm (larger sizes) with added tighteners. This structure guarantees your billiard table for life against any distortion of the playing surface, and ensures perfect flatness. Rubber cushions meet all competition standards. Iwan Simonis competition-quality cloth.
100% adjustable :
The Pop can easily be turned into a dining table with the addition of a wooden or glass top (various options available). We offer made-to-measure chairs, benches, and bars in styles that complement your billiard table. You can choose the table style you prefer: Carom, blackball, eight-ball, or mixed (cushions or plugs).
Technical specifications :
The Pop is made of solid wood (Kotibe), certified by FSC and PEFC. It is a refined and flawless wood, of perfect quality.
Below, a summary of the various options we offer :