Pearl
Design Billiard Tables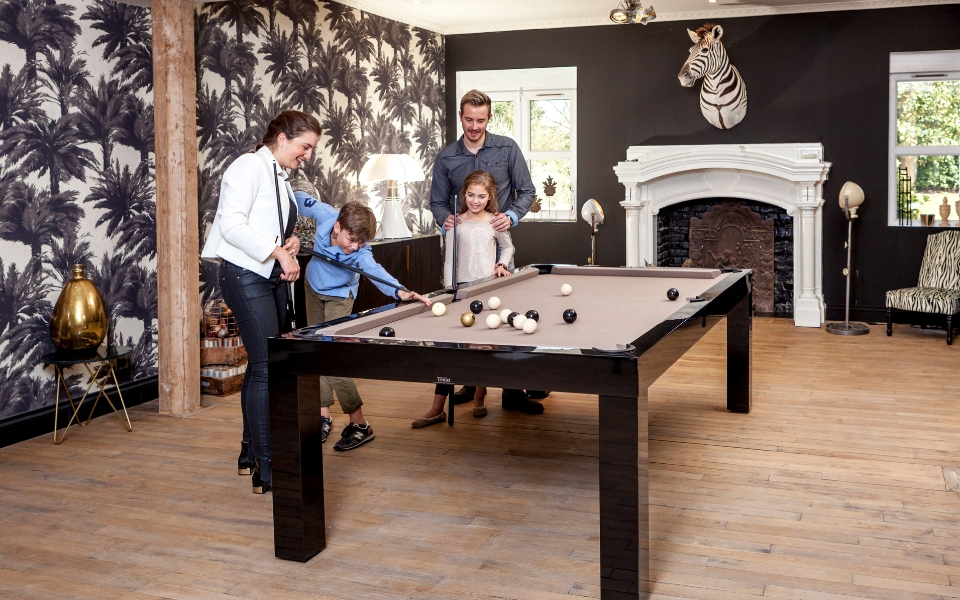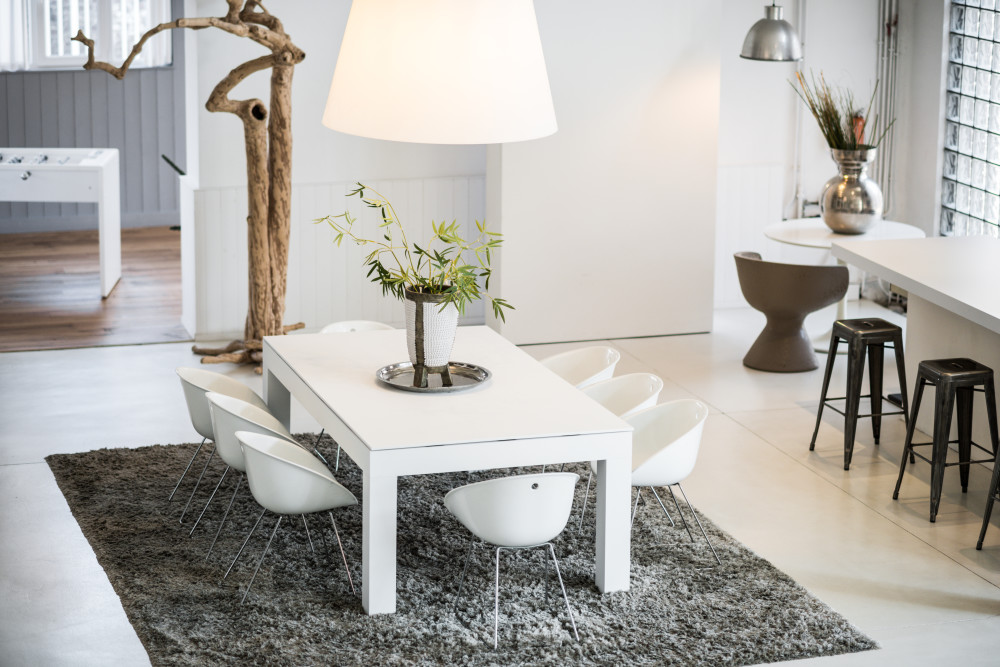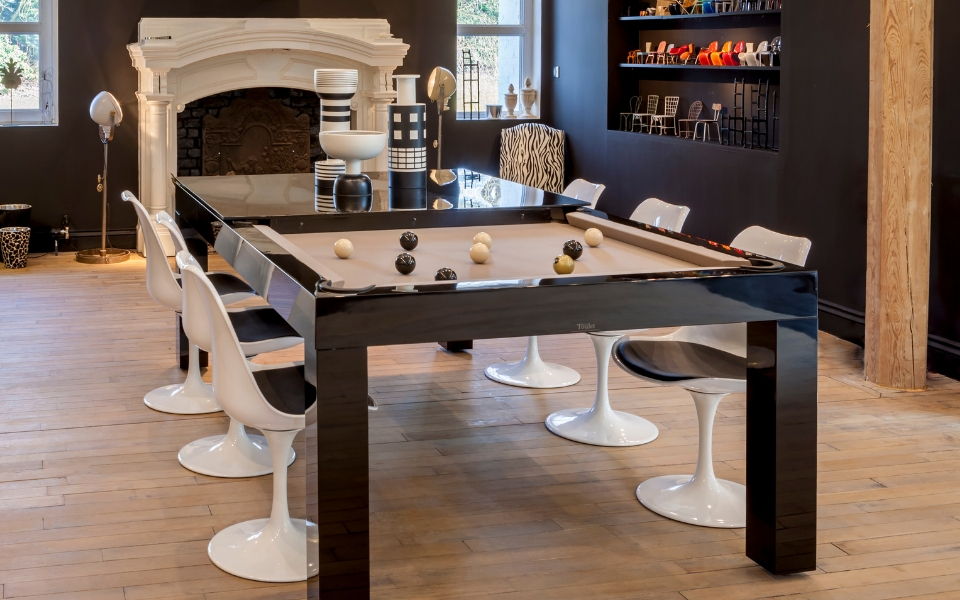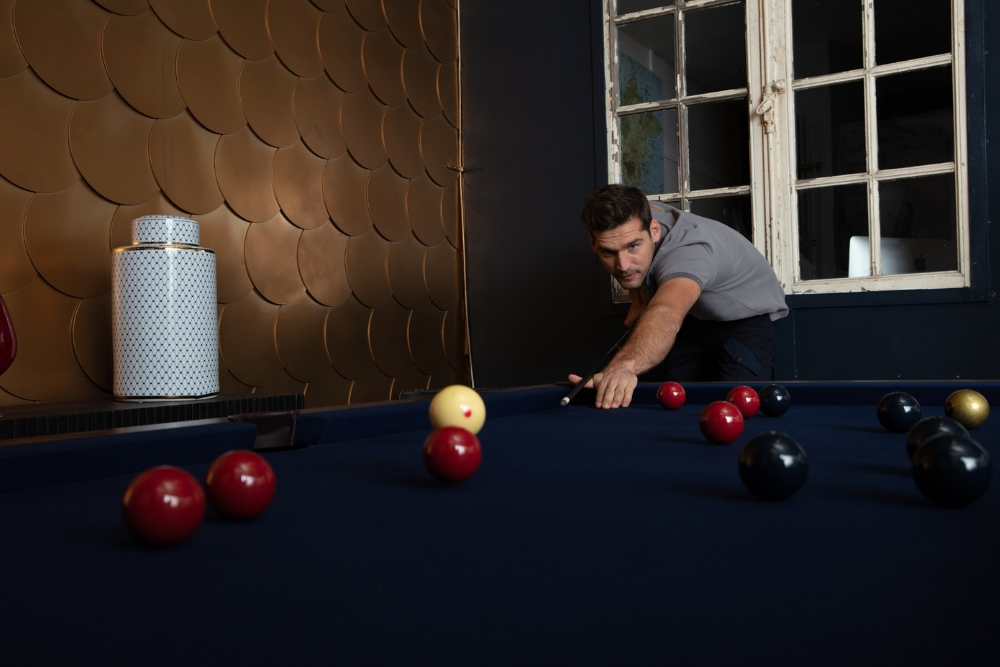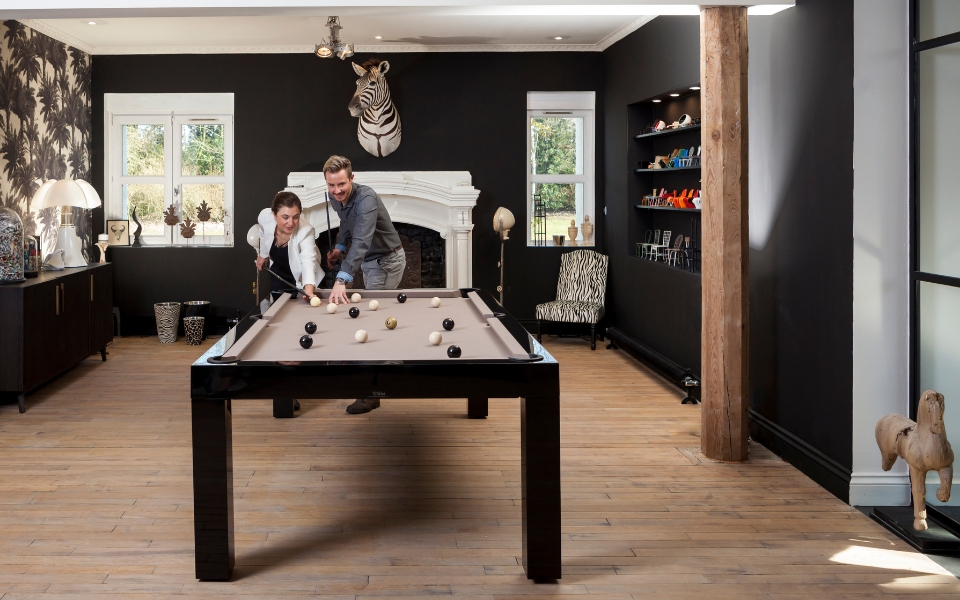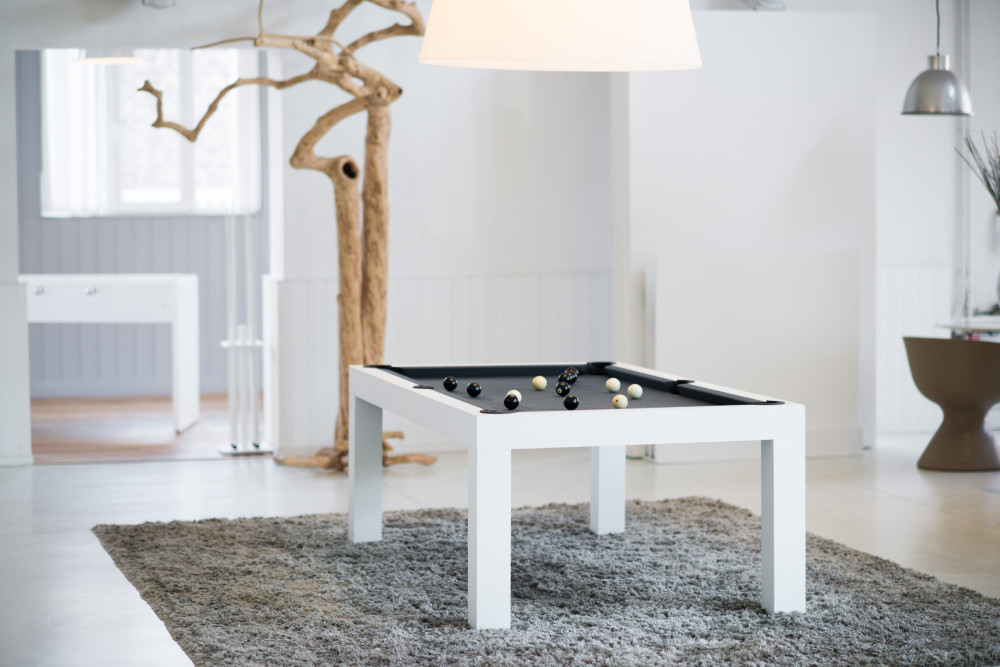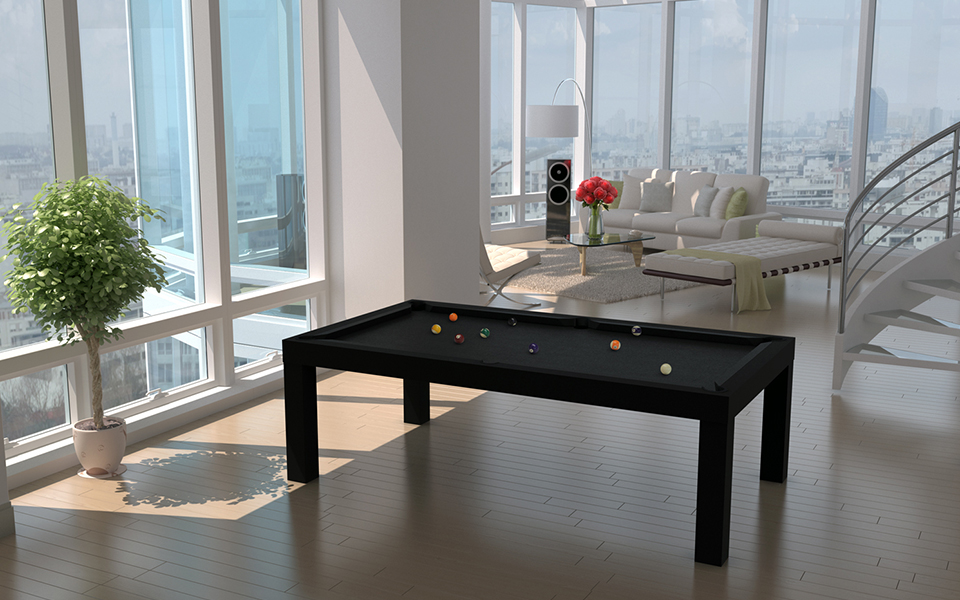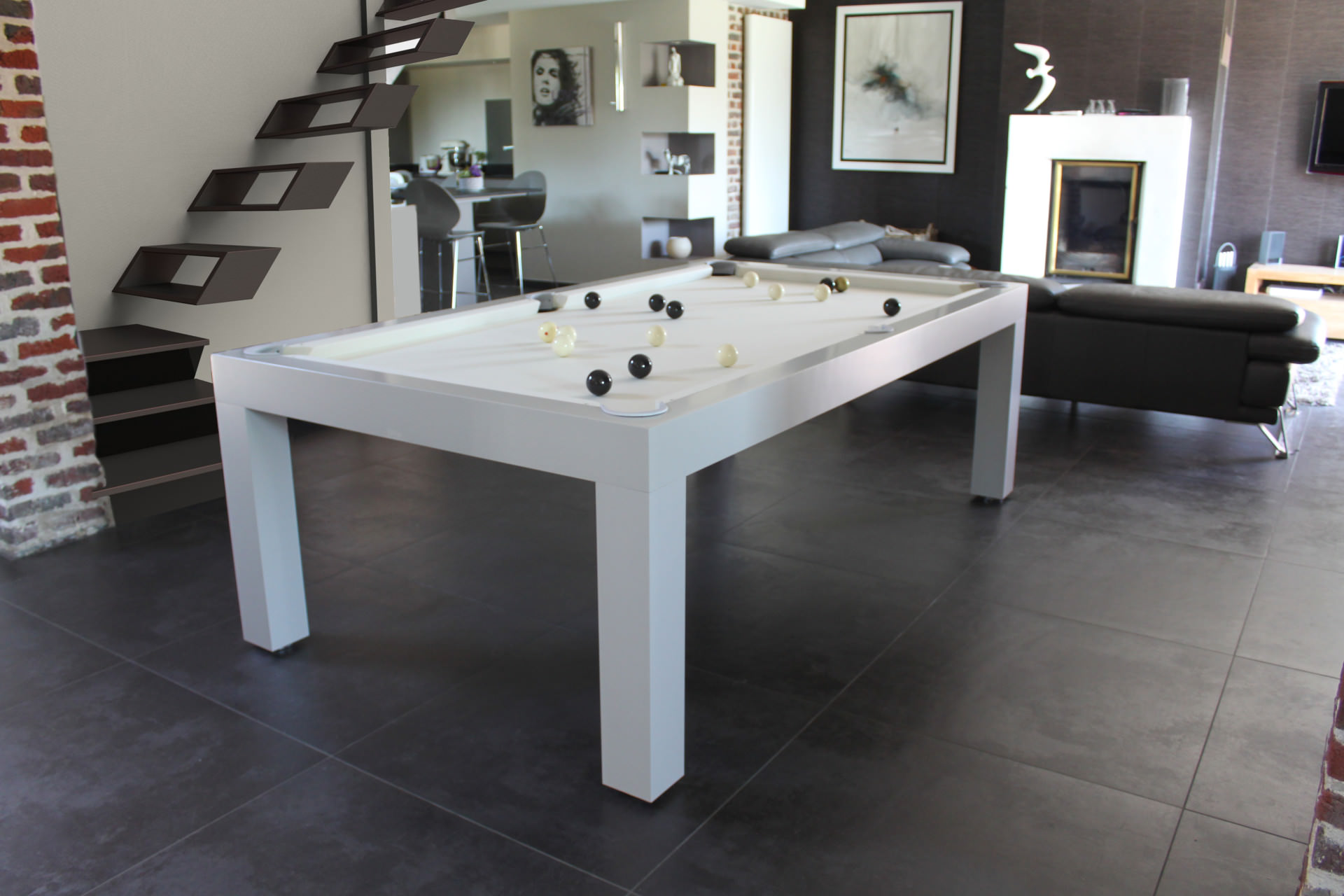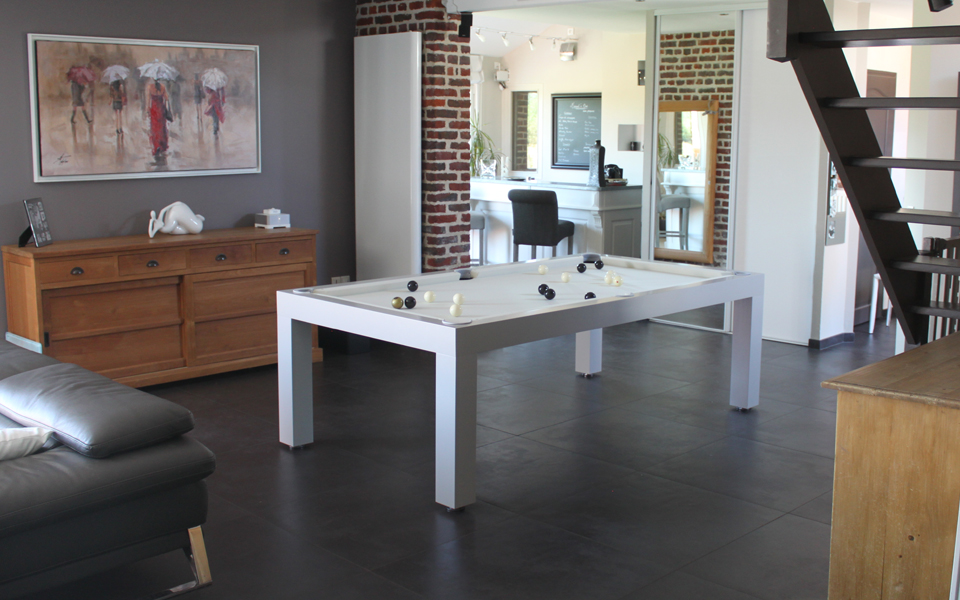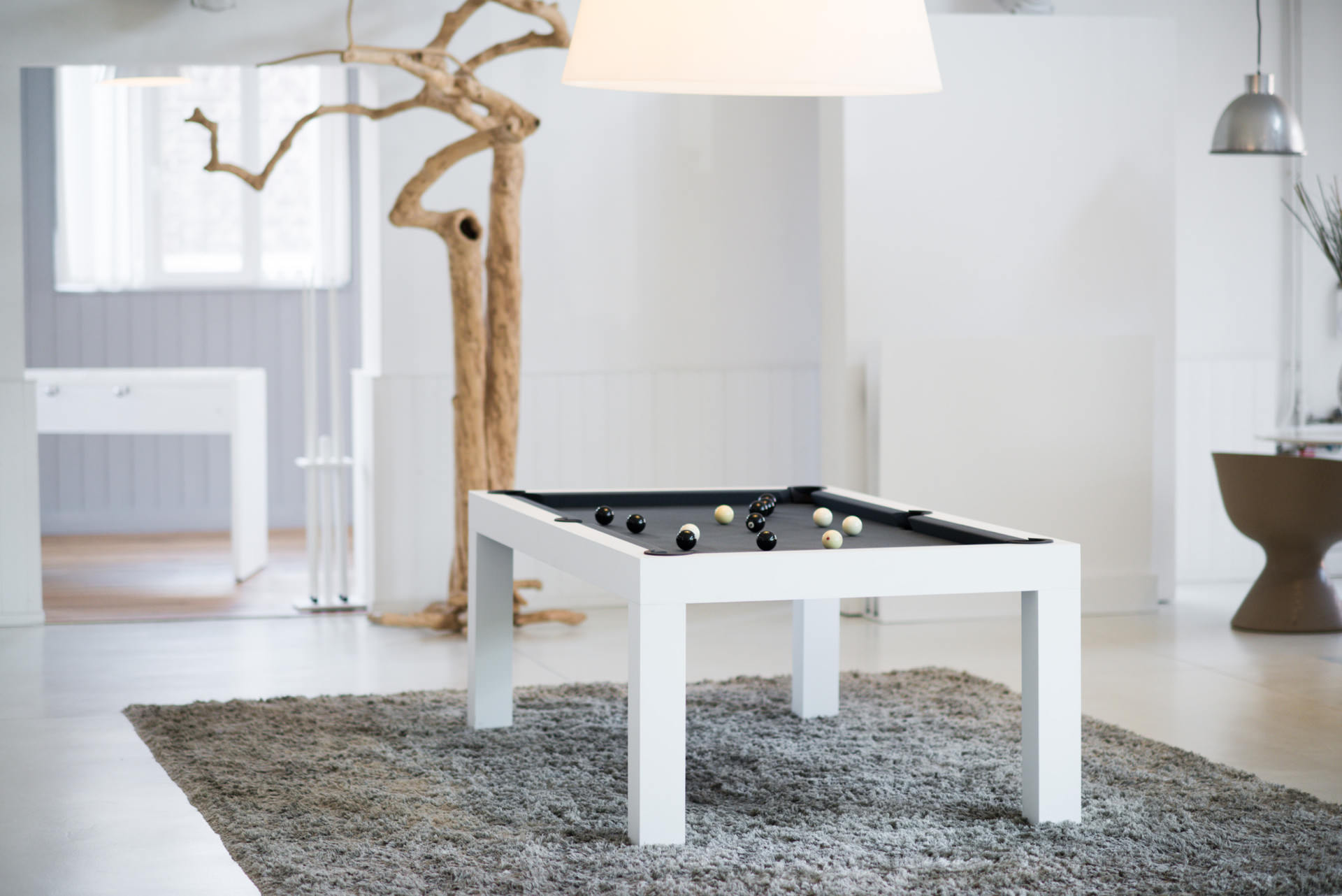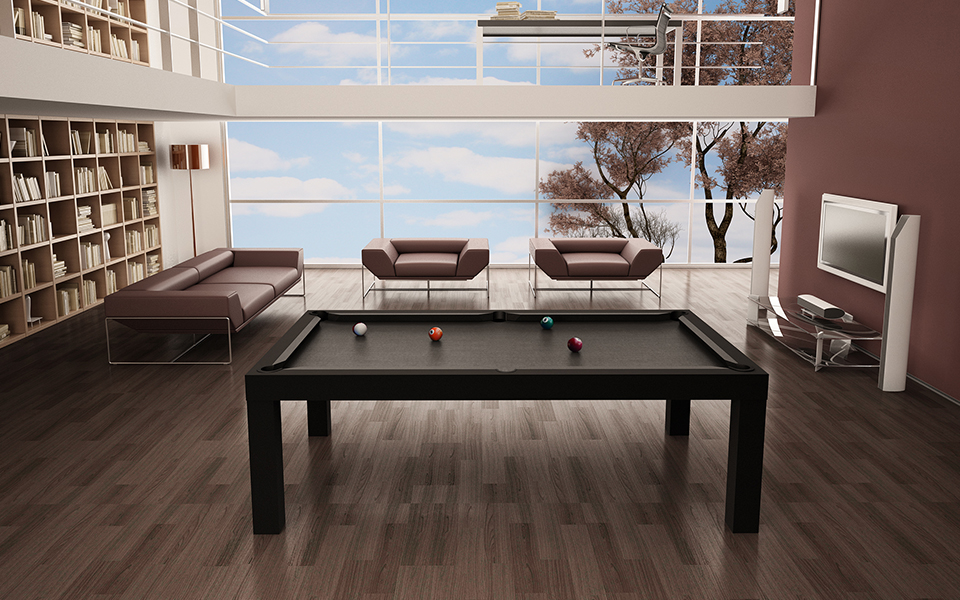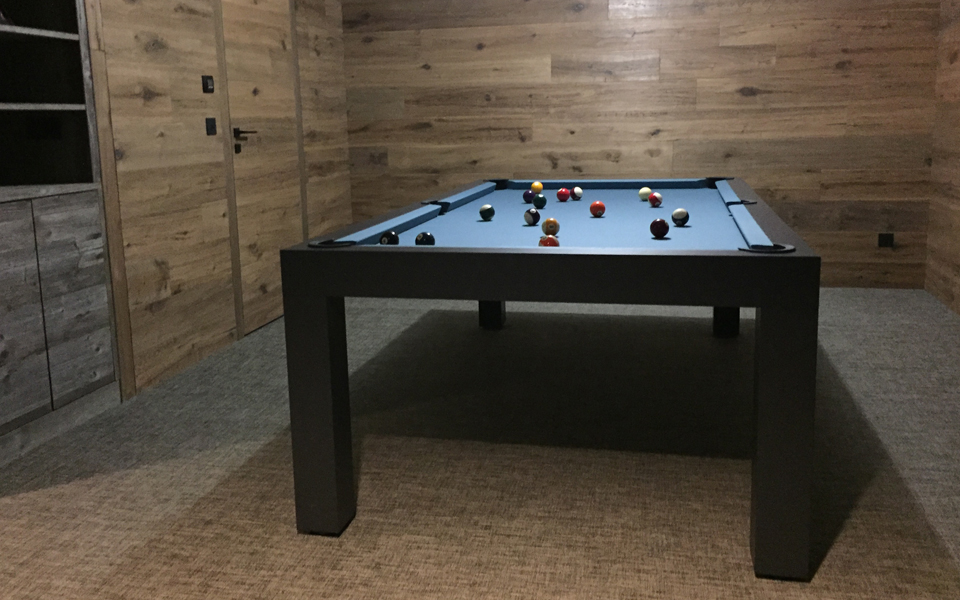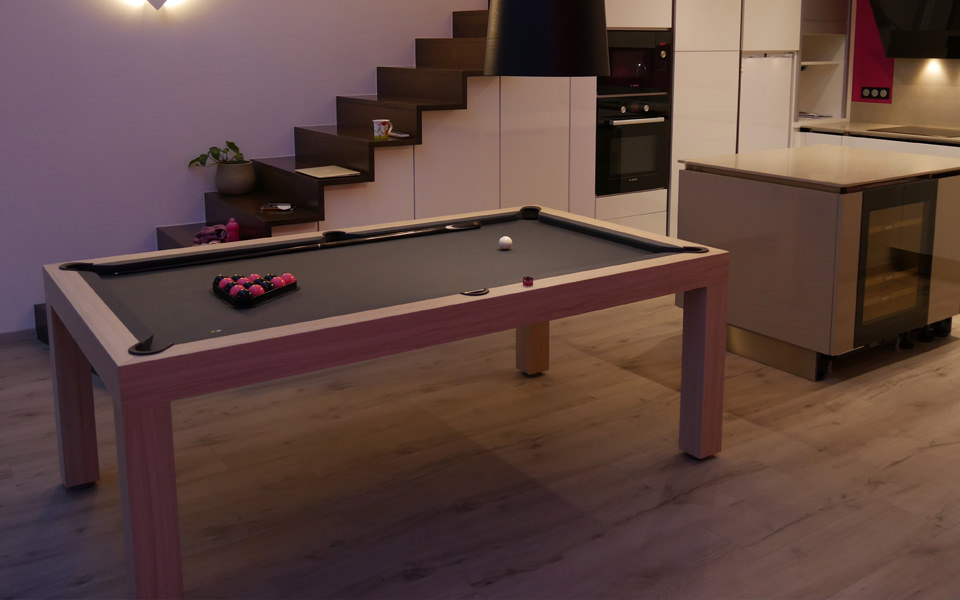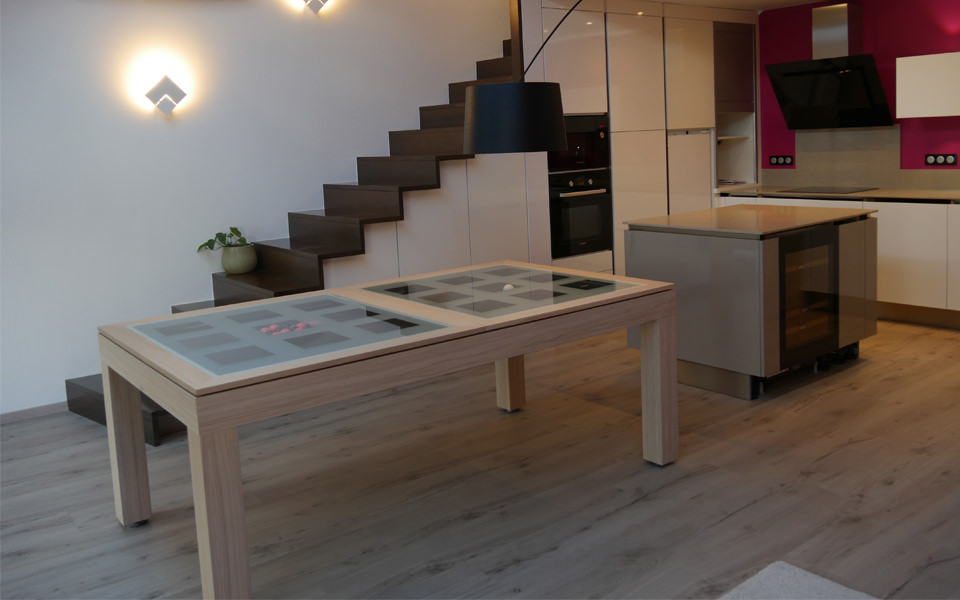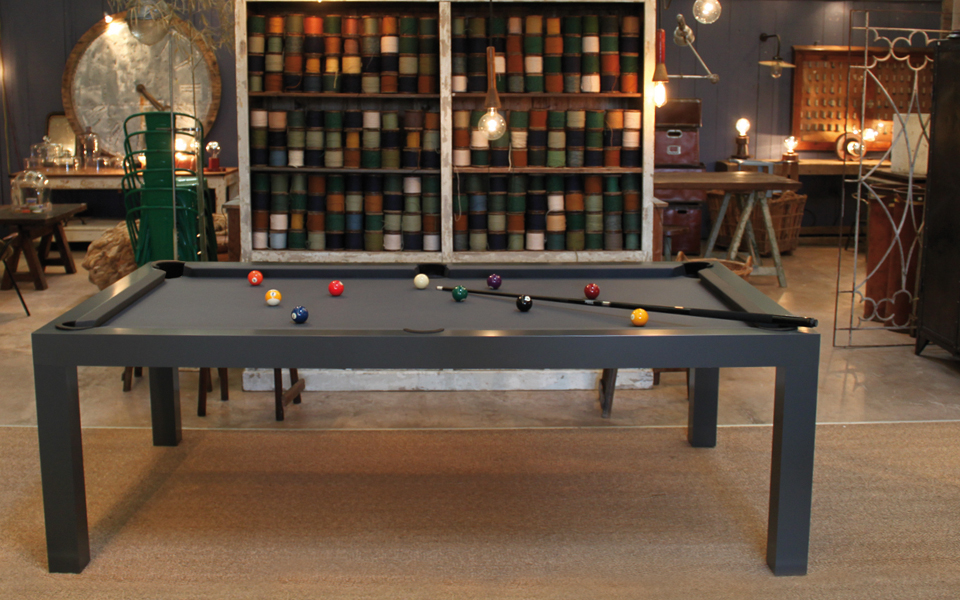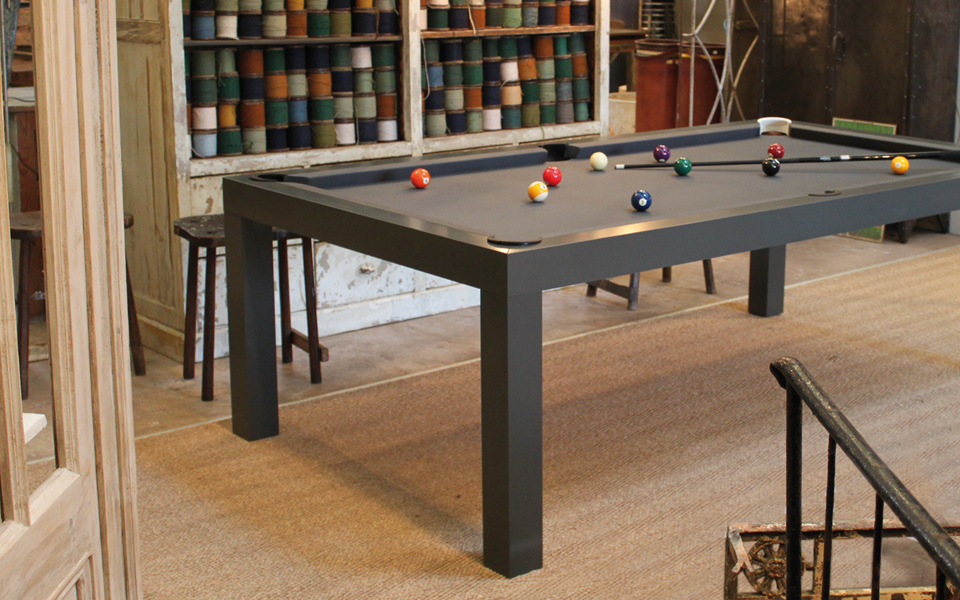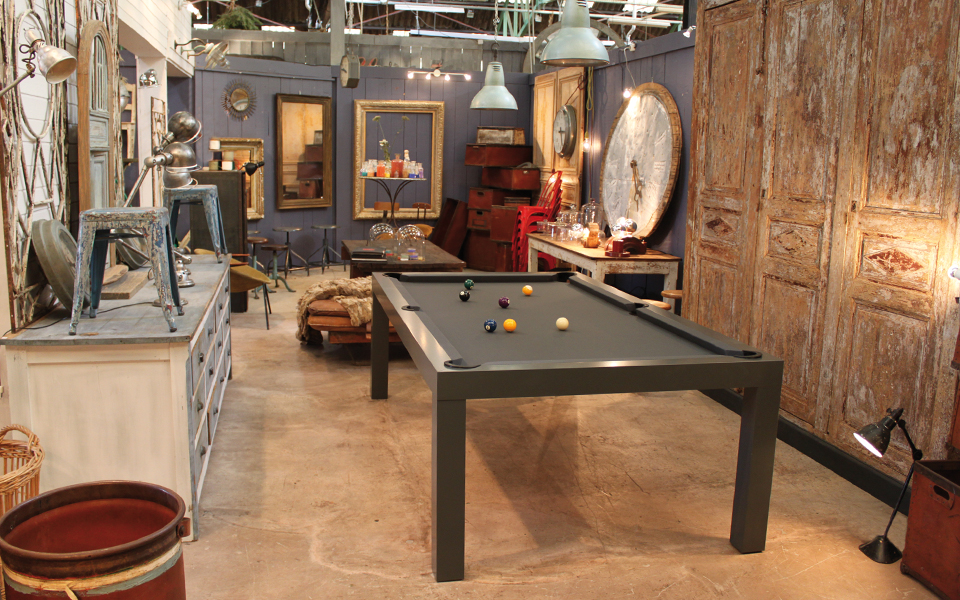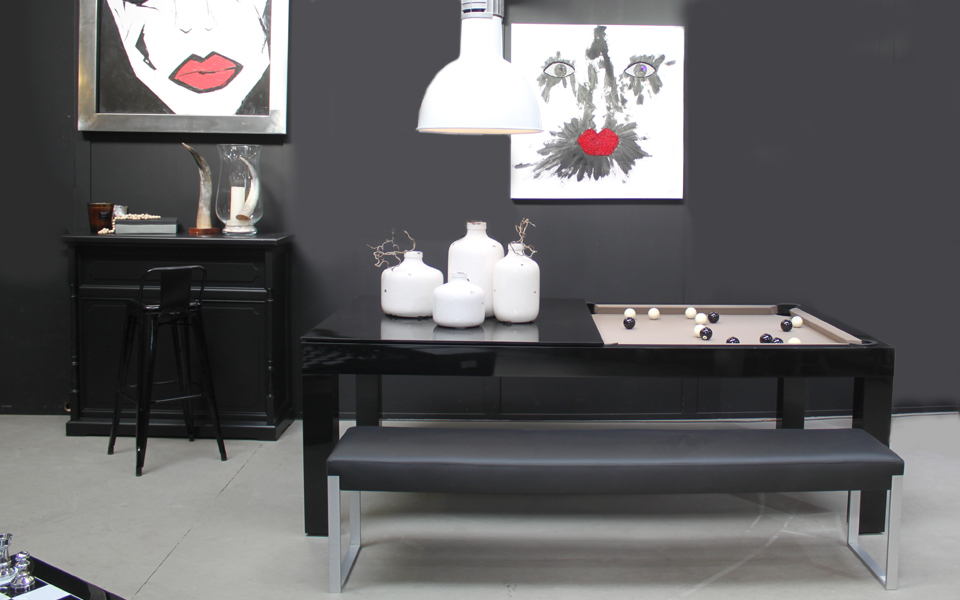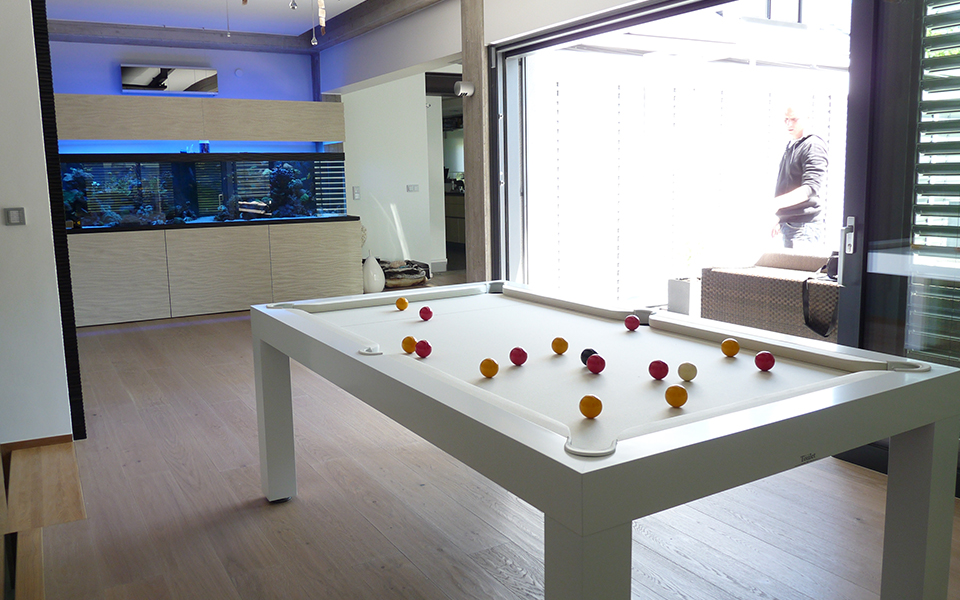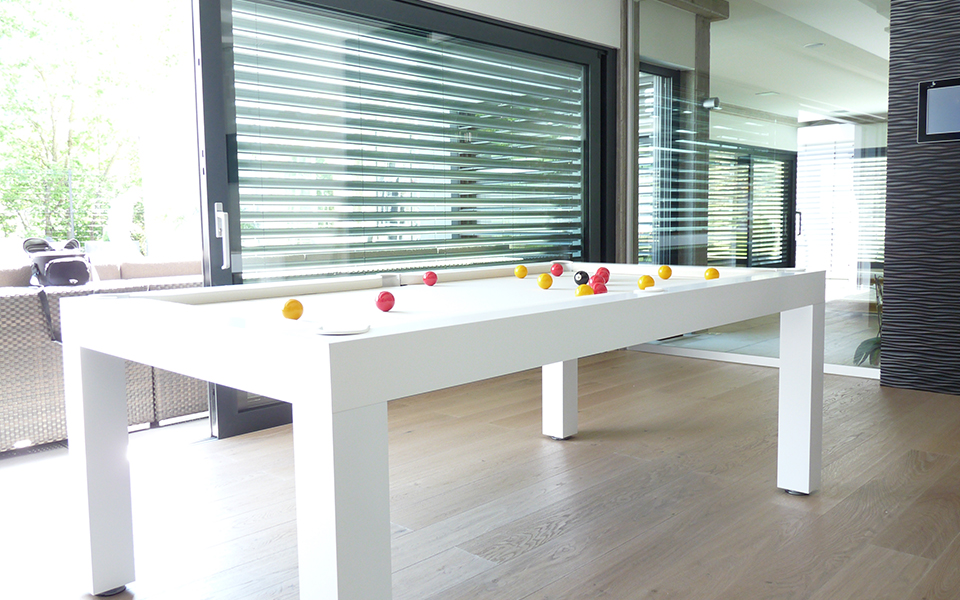 Pearl billiard table
The technical aspects of a Design table, couped with the purity and the lightness of a simple table.
100% customizable
To bring you the table of your dreams that fits best with your desires and your interior, Toulet lets you create it to measure and customize it from start to end, to make a unique object.
The Pearl, our premier Design model, was created with aesthetics in mind to satisfy those who dream of a dining table that can be transformed into a billiard table. The fine, slim, and simple frame and legs are the major strengths of this model, which fits in perfectly with any interior, even as it proves to be a sturdy billiard table with integrated metal chassis.
Select your billiard table's color from more than 200 options, with matte, satin, lacquer, or metallic finishes available. Your Pearl may also be sided with solid wood (wood type customizable: oak, walnut, ebony, mahogany, and more).
100% modular
Configure the table of your dreams from its exterior dimensions (from 210 cm to 260 cm) to the finest details: black rubber or leather pockets (more than 100 colors); multi-game option, with optional plugs; 30 cloth colors to choose from, to go with the game type of your choosing.
Add a tabletop to transform your billiard table into a dining table. A modern, friendly, easy-to-use alternative for all your moments with family and friends. Choose from these tabletop options:
– 100% wood
– 100% transparent, opaque or tinted glass
– Glass with wood frame: Three glass options (transparent, opaque, checkerboard)
By adding a customized cloth on the back side, tabletops can also be transformed into poker tables. Add chairs, benches, and barstools custom-made to match your table.
To help you, here is a table showing the available options: