Pearl billiard
Design Billiard Tables
Purity and lightness are the key words that define the design Pearl billiard table. Very popular as a dining table thanks to the addition of a top, this billiard table fits perfectly into any type of interior.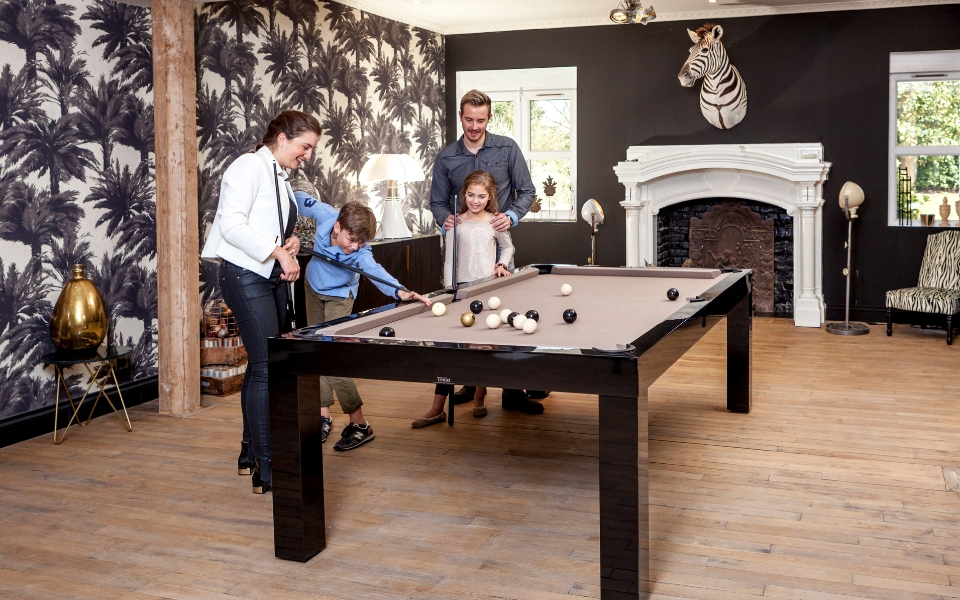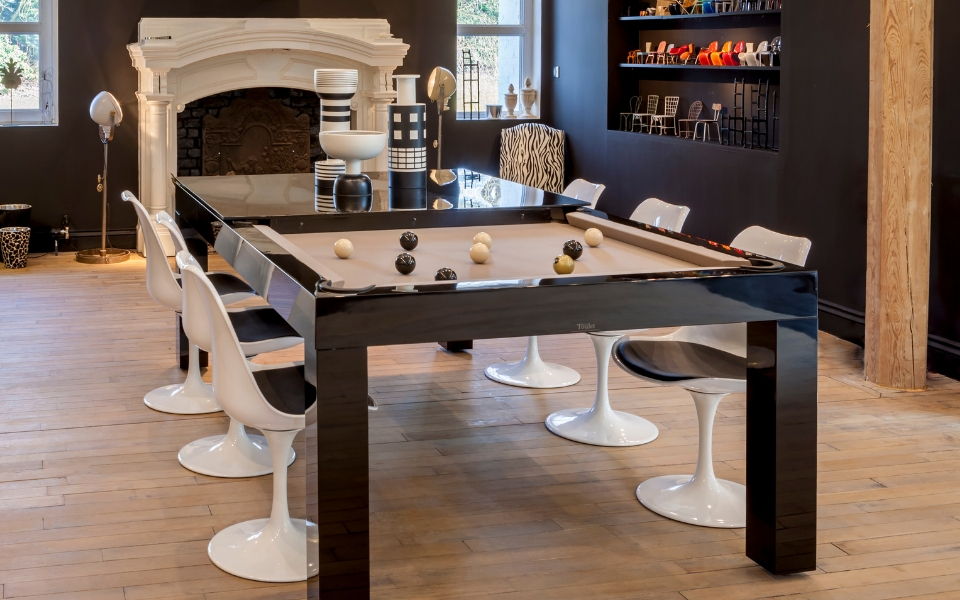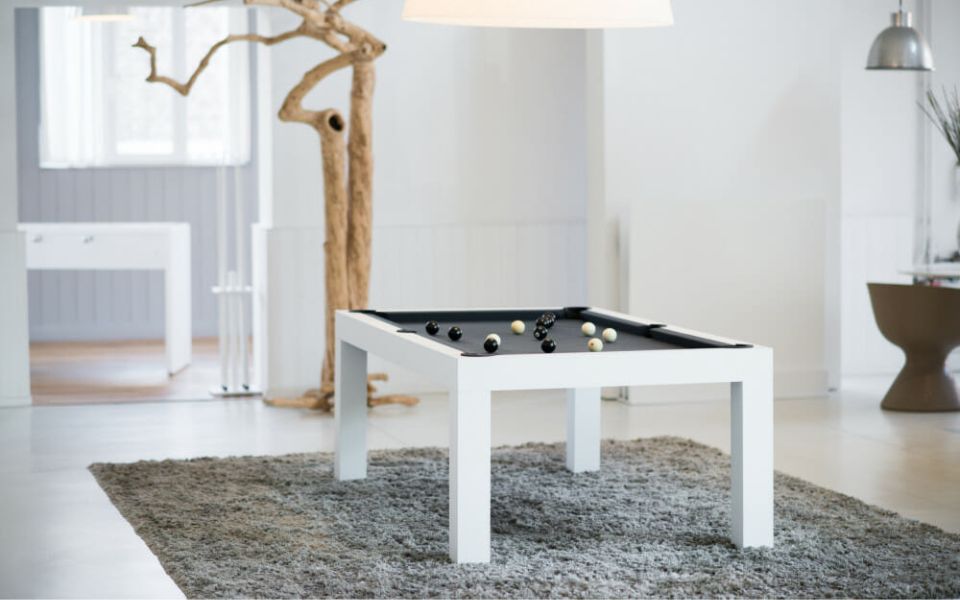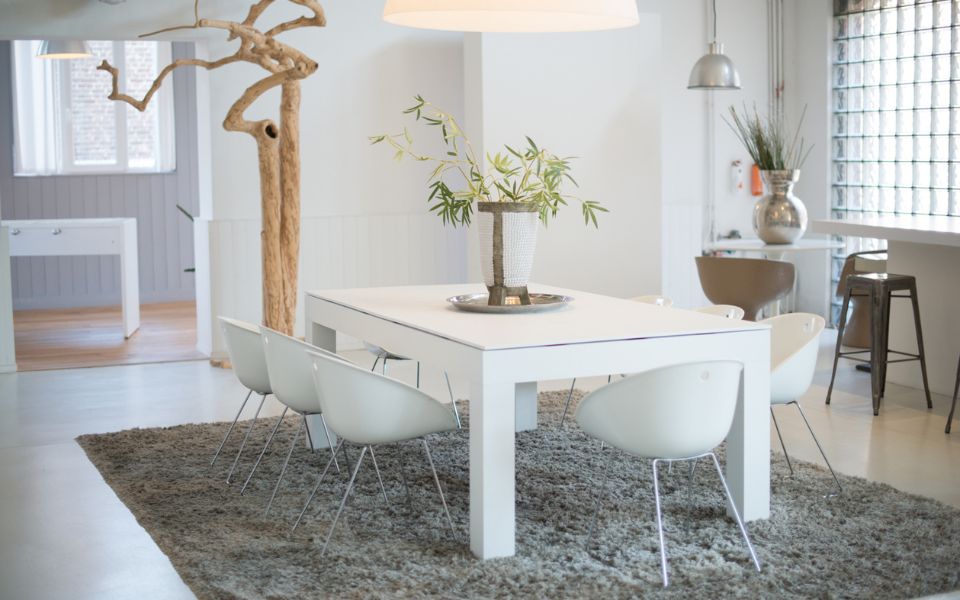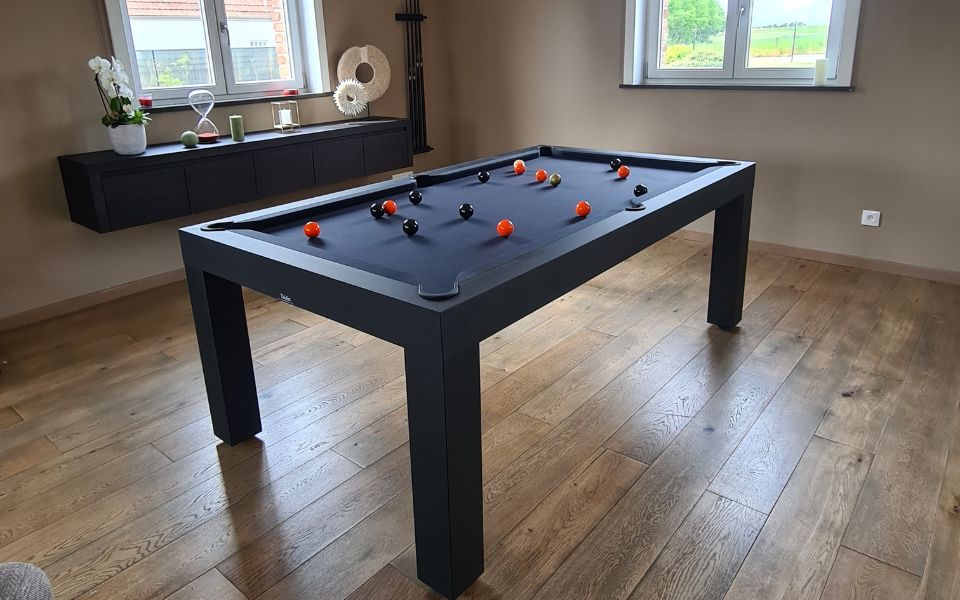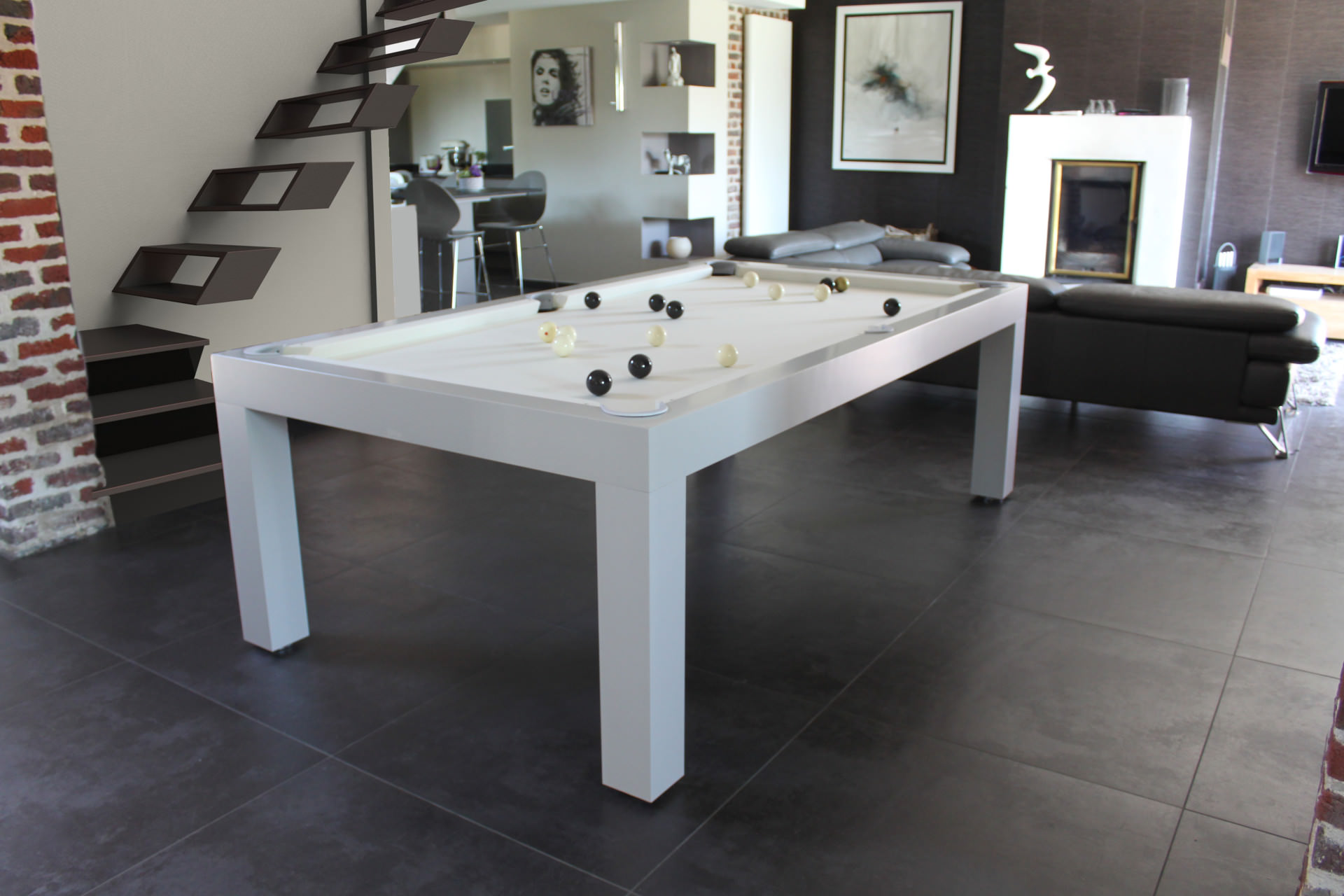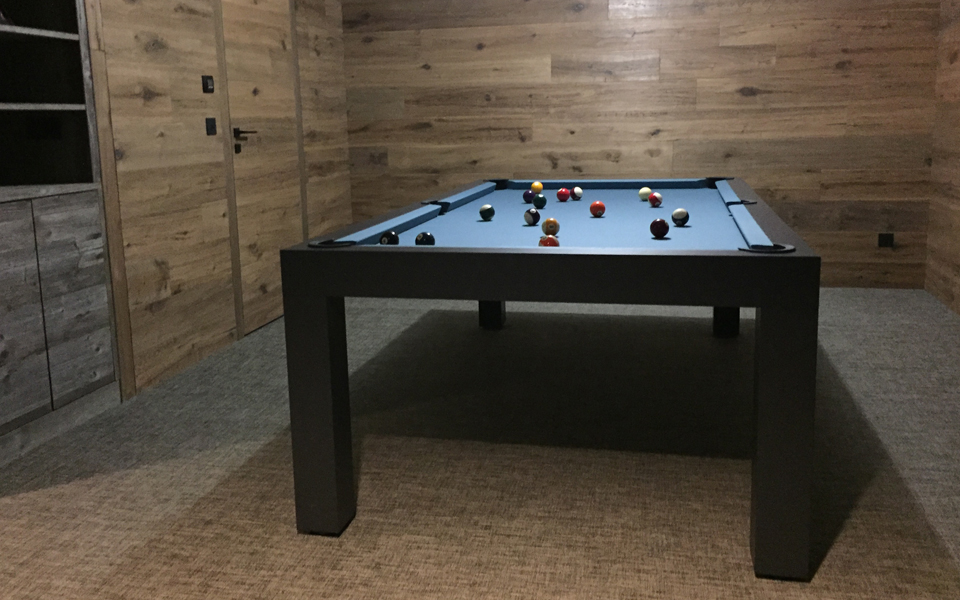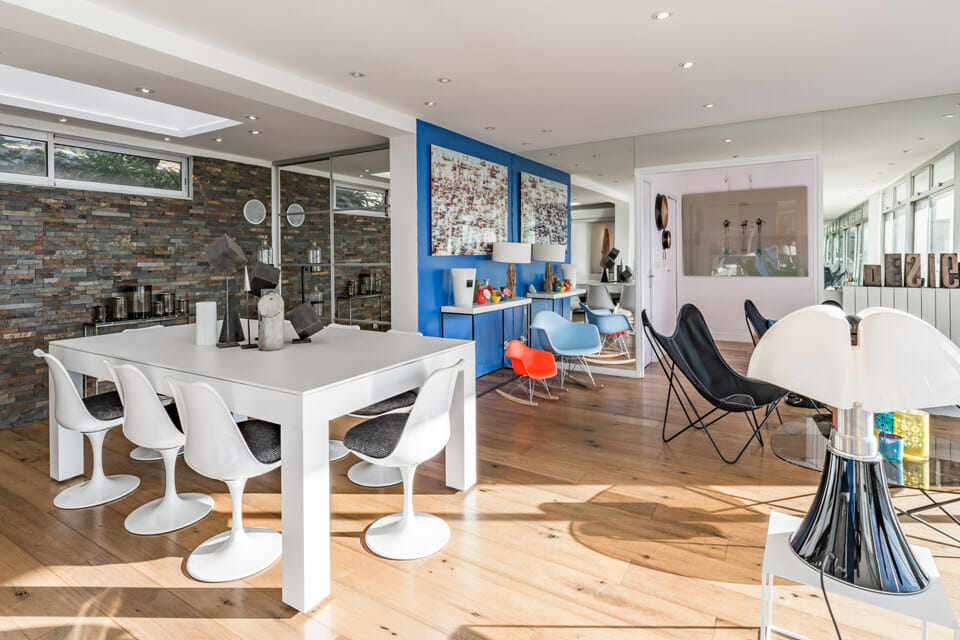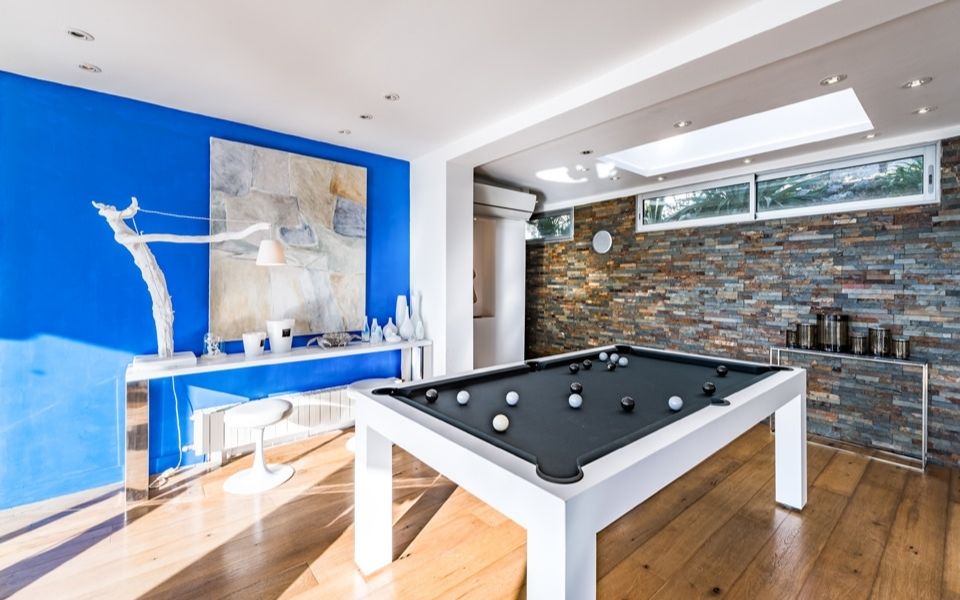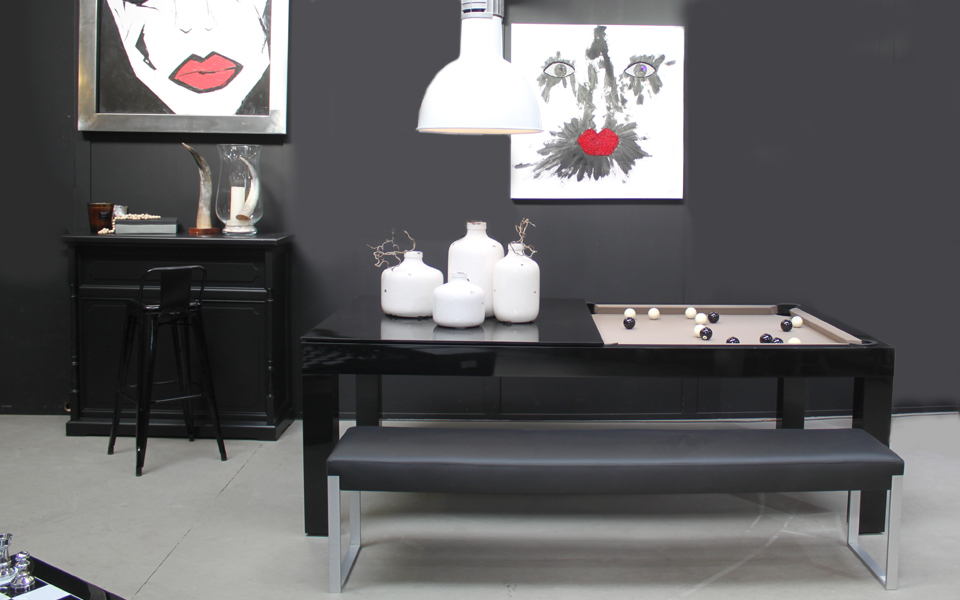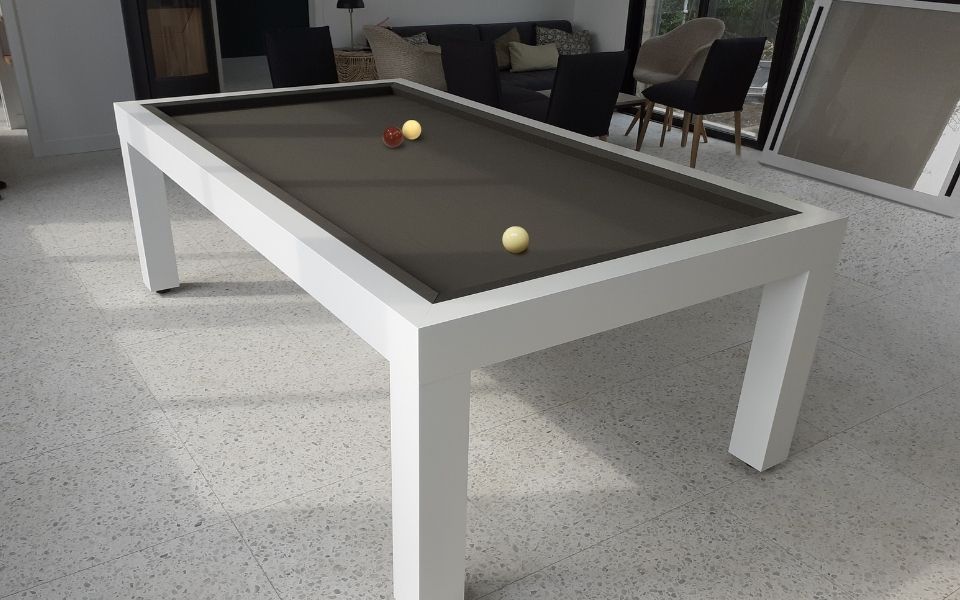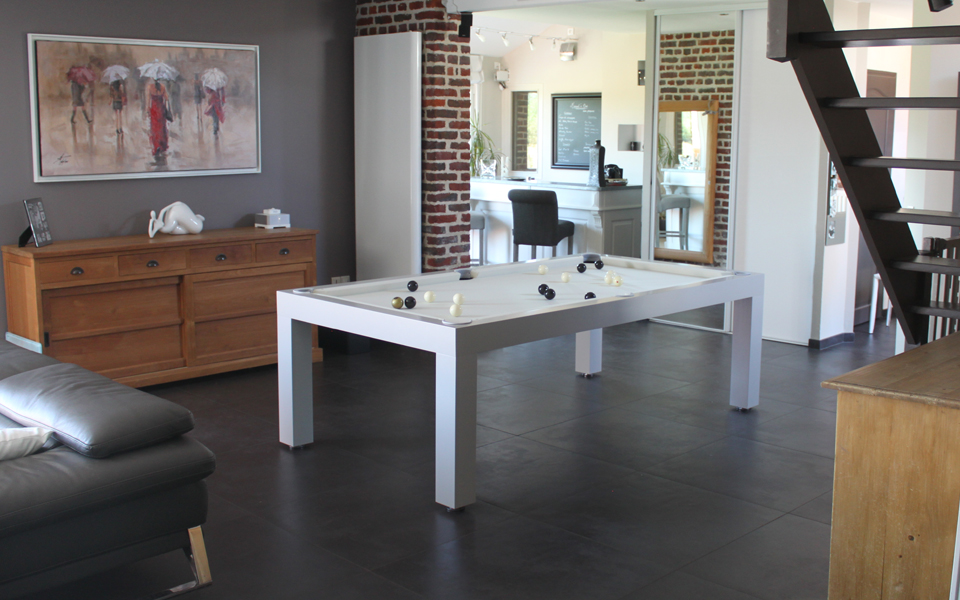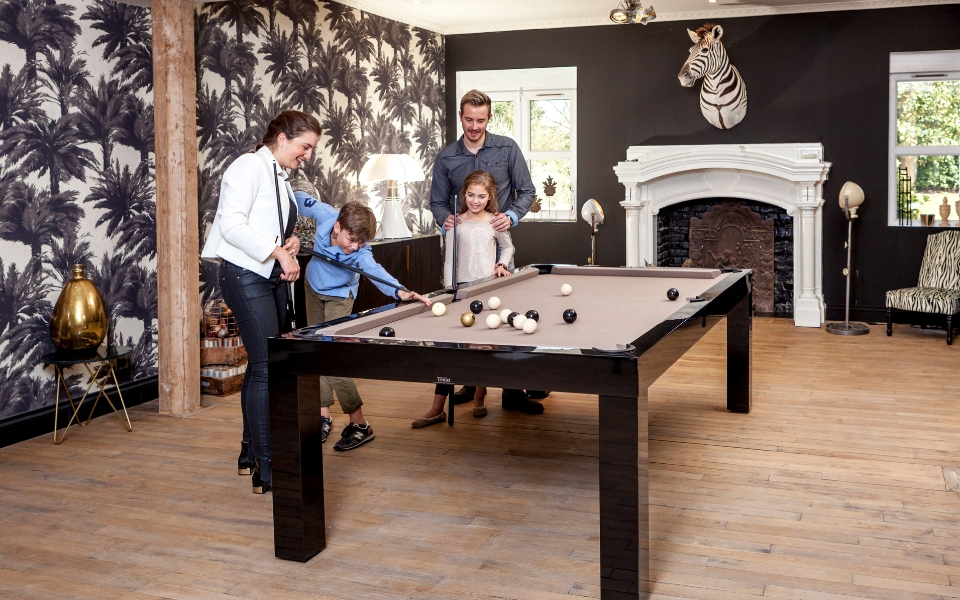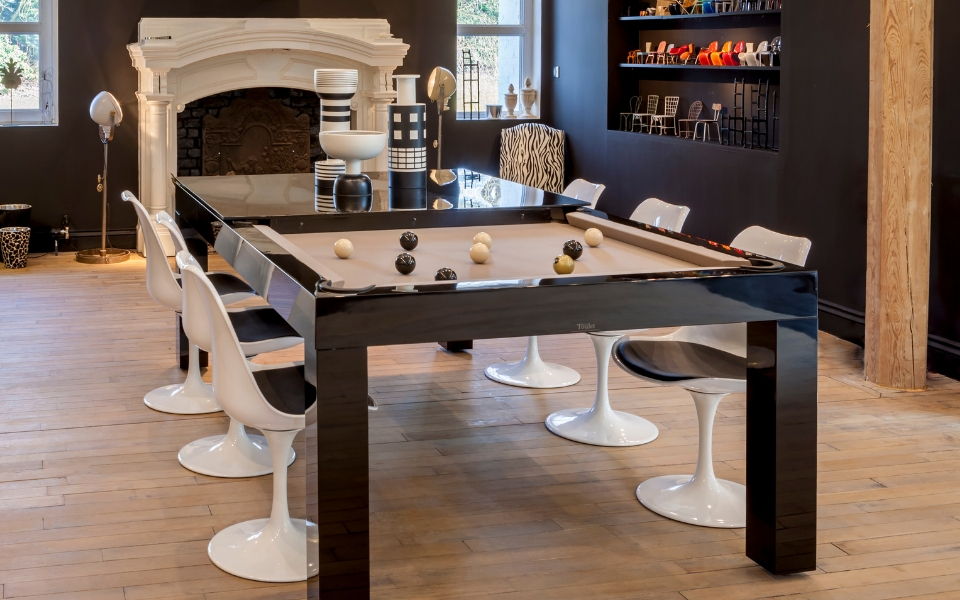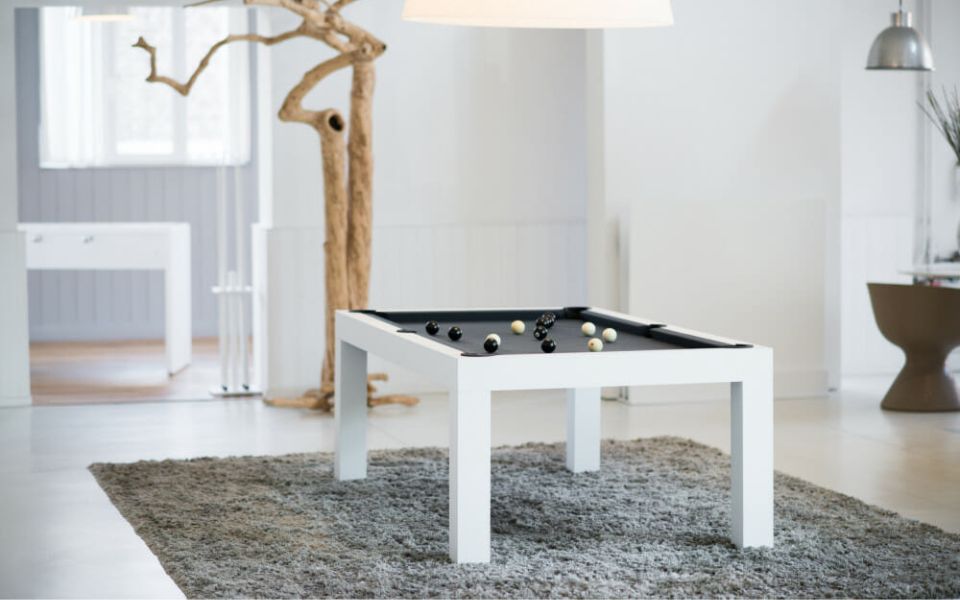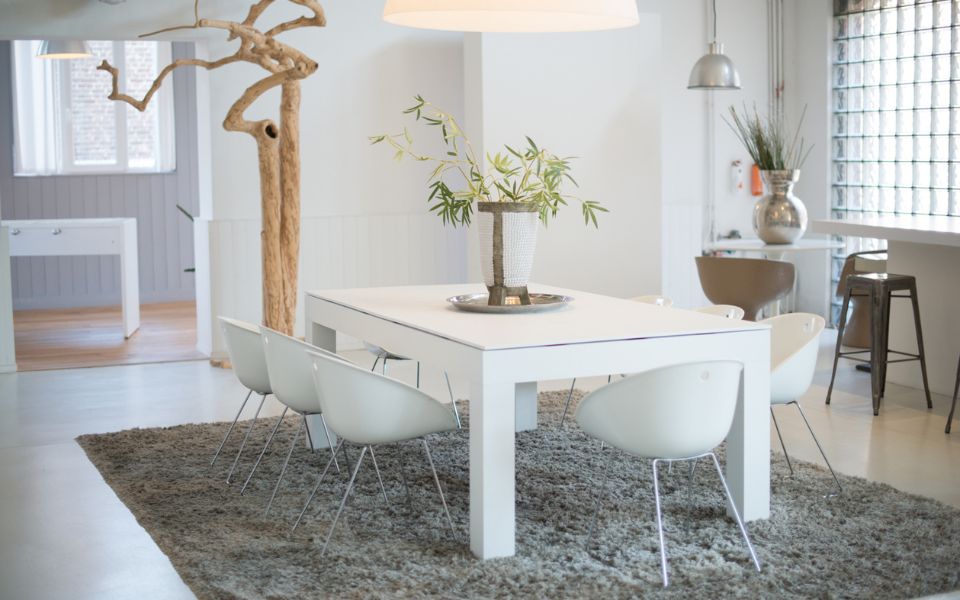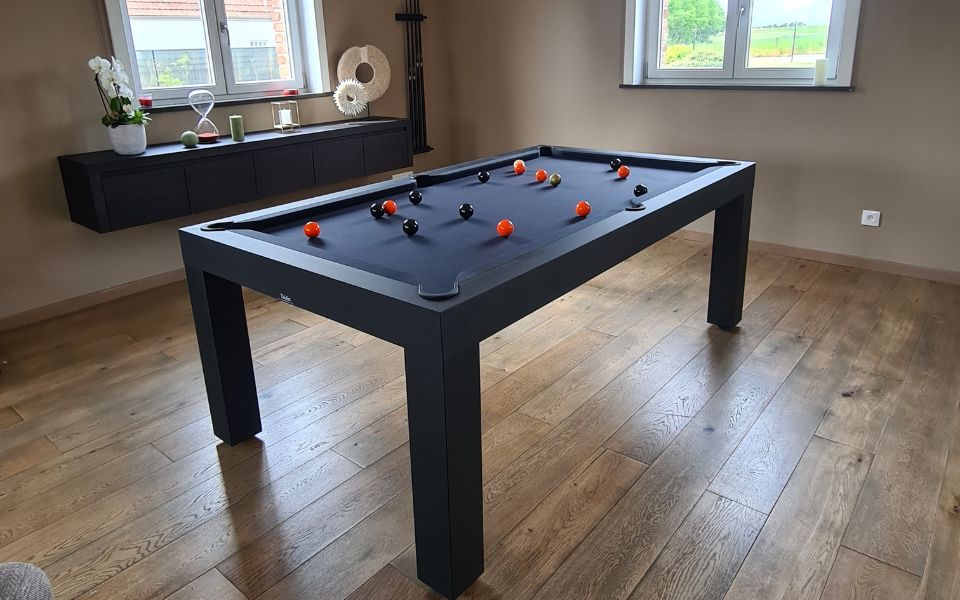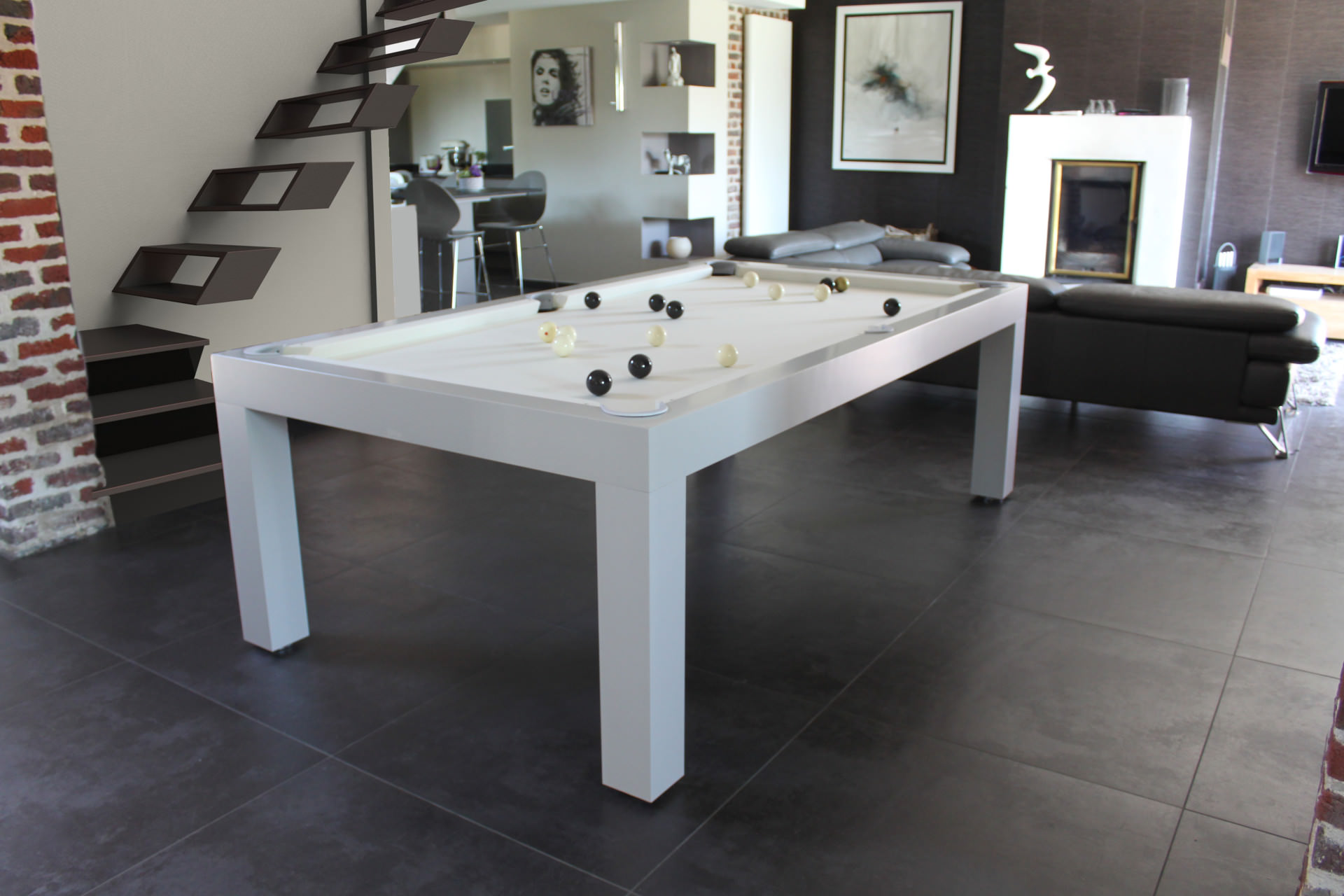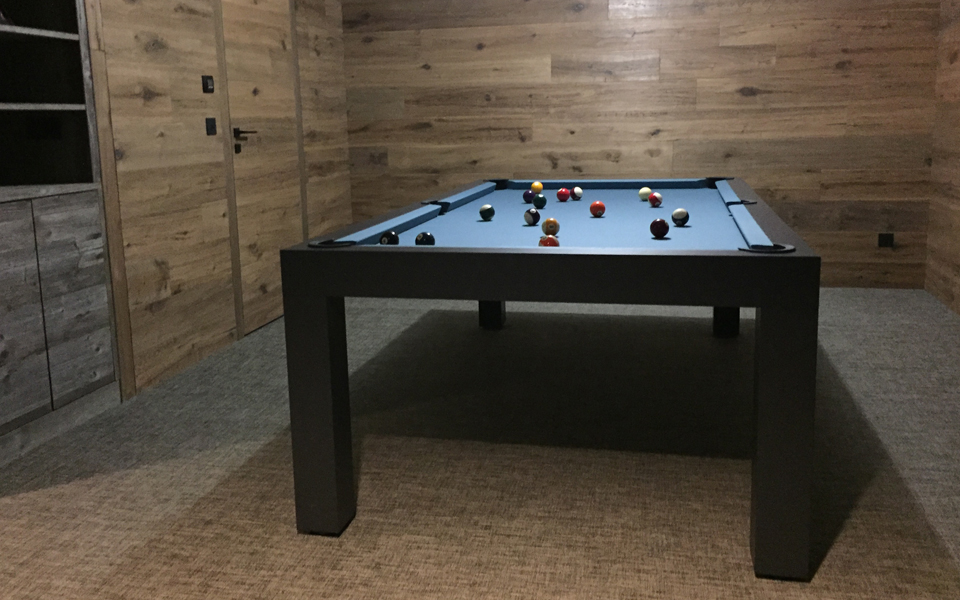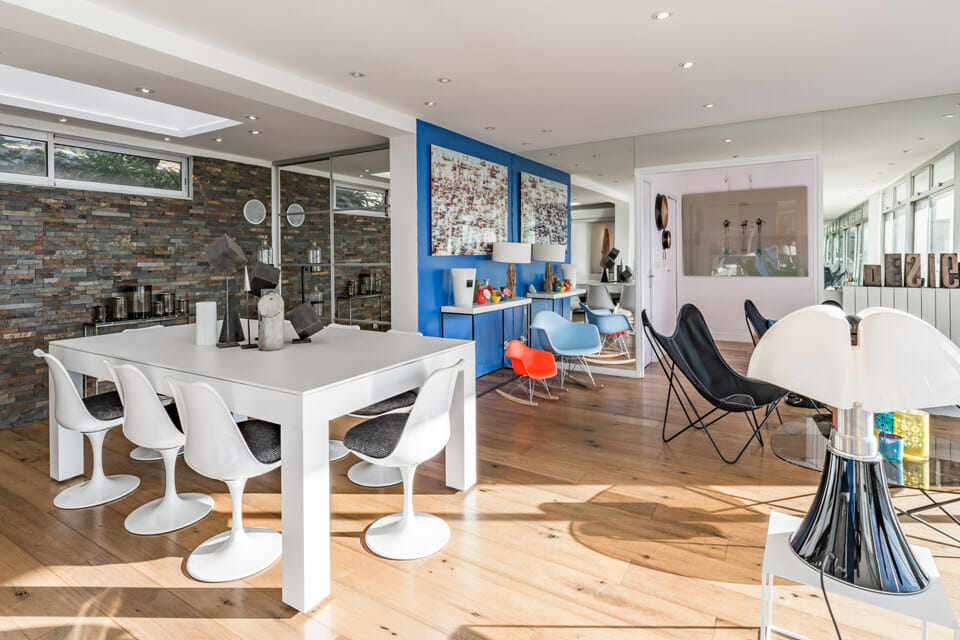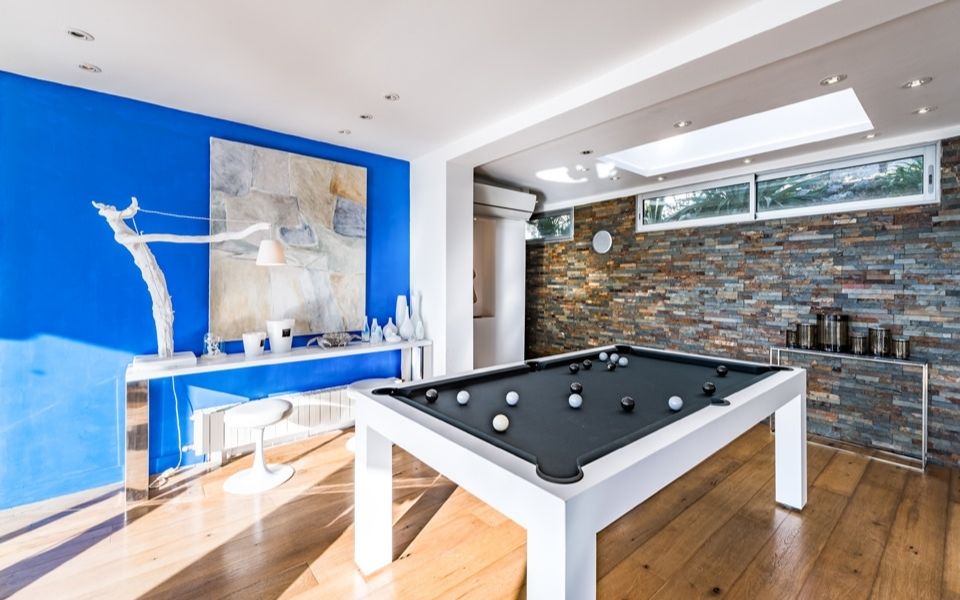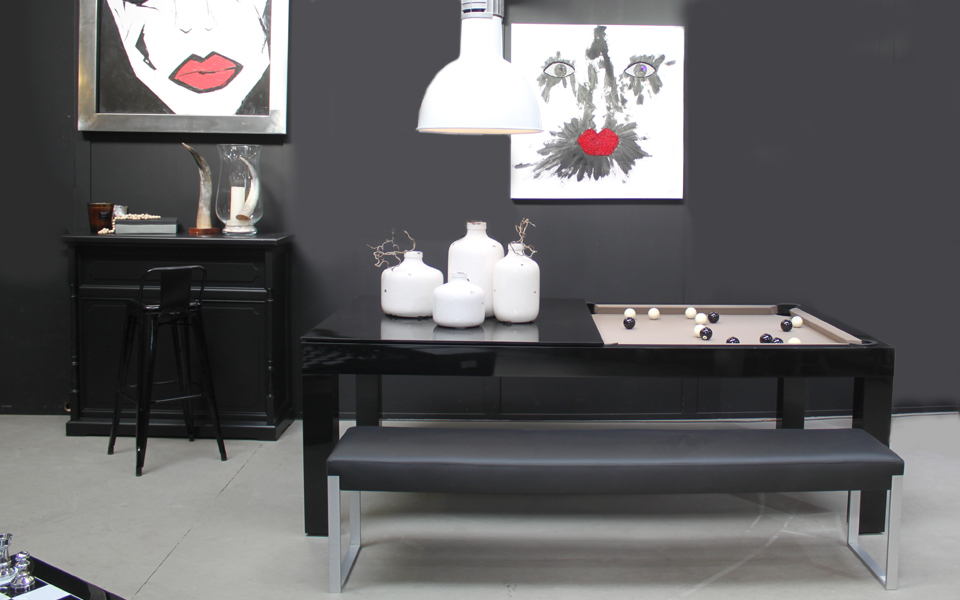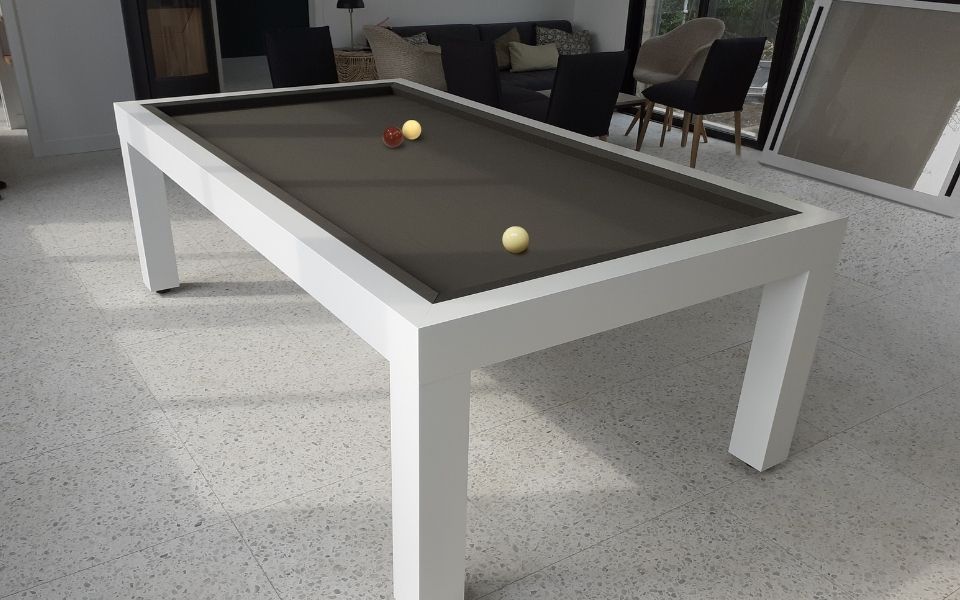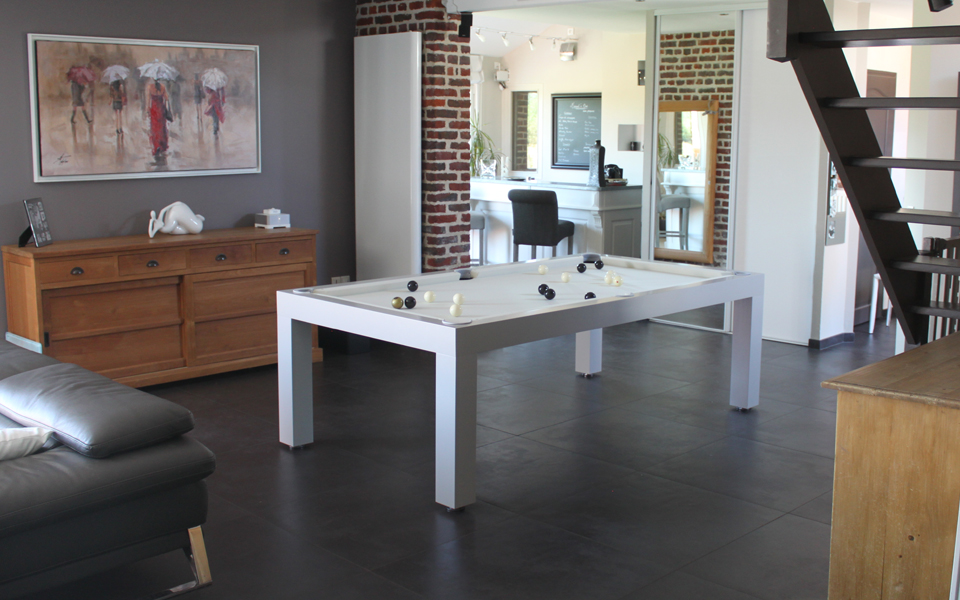 Pearl pool table, design and pure
The Pearl billiard table is a must for a design interior. Indeed, with its pure and sober look, it appeals to most people. When you install a table top to transform it into a dining table, you don't imagine that a billiard table is hiding underneath.
Available in several sizes and game modes, each player can customize the Pearl billiard table according to his or her tastes and desires.
To do so, discover all the customizable elements of this design billiard table to make it unique.
Customize your design Pearl billiard table
The Pearl, a design billiard table par excellence, was created with aesthetics in mind to satisfy those who dream of a billiard table that can be transformed into a table. The thin, smooth and refined frame and legs are the major assets of this model which fits perfectly in all interiors, while remaining a solid billiard table thanks to its integrated metal frame.
To customize the Pearl billiard table, you must first determine the size (from 190 to 260 cm) and the game mode. Then, choose the different colors of the billiard table including the color and finish of the frame and legs as well as the color of the cloth (more than 30 colors to choose from). Your Pearl can also be veneered with solid wood (custom-made species: oak, walnut, ebony, mahogany…). The online configurator is an excellent tool to test and visualize the different possible customizations.
And turn it into a dining table
A modern, user-friendly and easy-to-use alternative for all your moments with family or friends: the dining table top. Add a tray to transform your pool table into a dining table. Choose from our trays: glass with a wood frame, 100% wood or 100% transparent, opaque or tinted glass.
Trays that can also be transformed into poker trays by adding a custom mat on the back. The trays are easy to install. In a few seconds, you can vary the pleasures.
Adapt the board to your interior decoration and discover also our 100% customizable billiard accessories which will give the final touch to the atmosphere of your room (colored balls, cues, cue holders, lights…).
Trust the Toulet billiards team to advise you in your choices.
To help you, here is a summary of the elements of the Pearl design billiard table: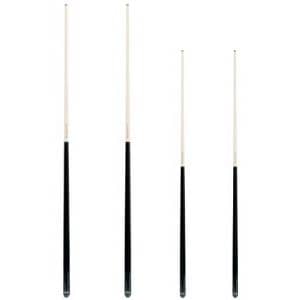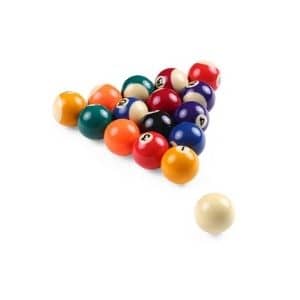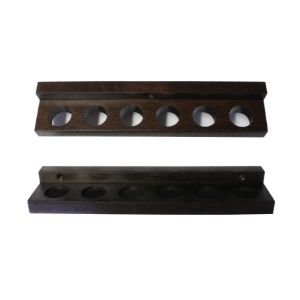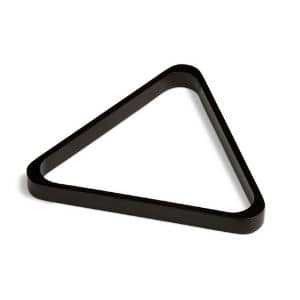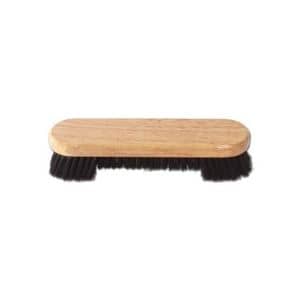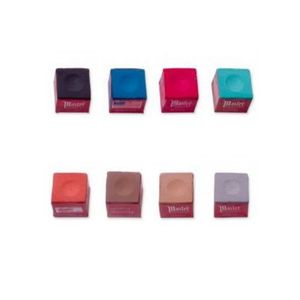 Non-contractual photo
Do you want customized accessories that perfectly match your billiard table? Discover our range of customizable cue racks, the collection of decorative balls with more than twenty colors to choose from, or the cues for all modes of play.