Whether for installation in a bar, restaurant or for your home, the shuffleboard is a fun and original activity to play with family and friends. We suggest you create your custom-made shuffleboard table. Design, contemporary or classic, you can choose the smallest details of your game. Indeed, after choosing the style, you can select the colors of the structure, the playing surface or even the pucks.
Your custom-made shuffleboard table
With a minimum height of 2.80 meters (9.2 ft), the shuffleboard table can measure up to 7 meters (22 ft). For harmony in your playing space, pool tables and shuffleboards are created in harmony. Discover the example of the white model based on the design of the Blacklight pool table or the shuffleboard made with the same industrial style feet as the Iron pool table.
We can therefore make all styles of shuffleboard, from design to modern through classic. Do you have a specific project ? Our team is at your disposal to answer all your questions. Contact us by email or by phone on +33 (0)3 20 46 25 54.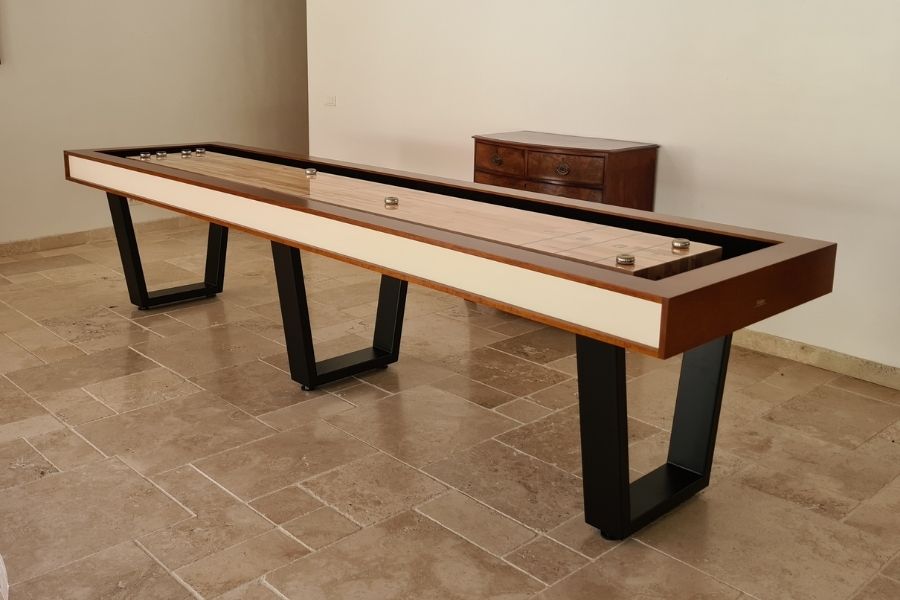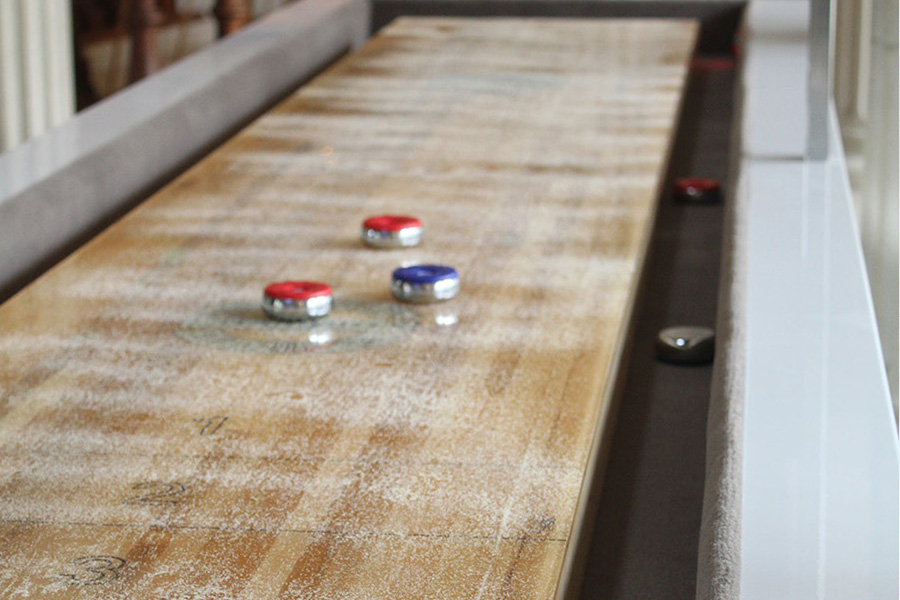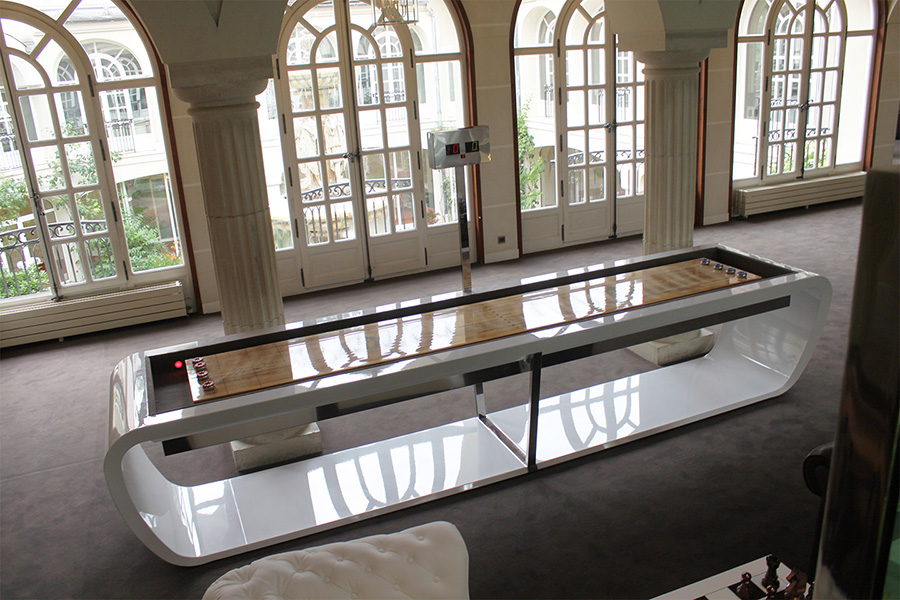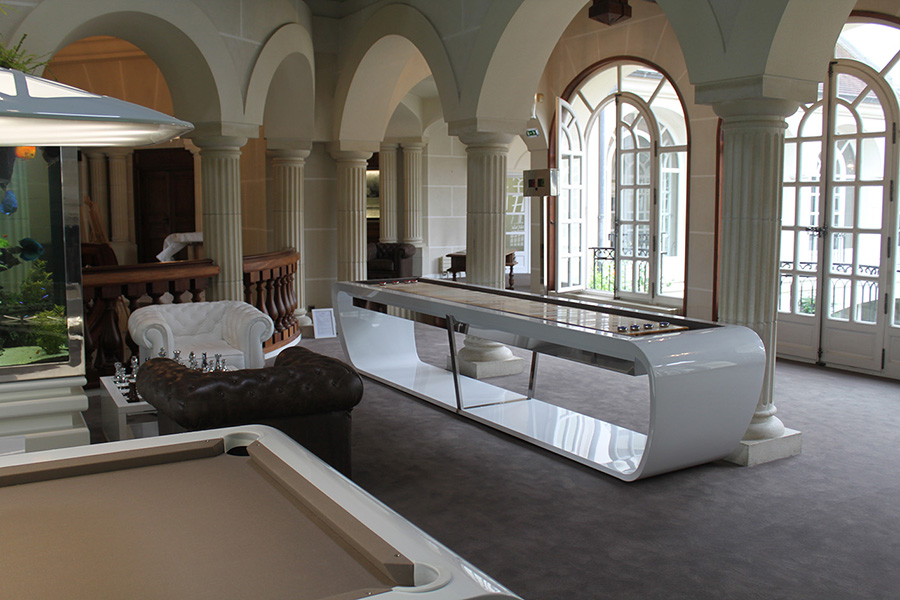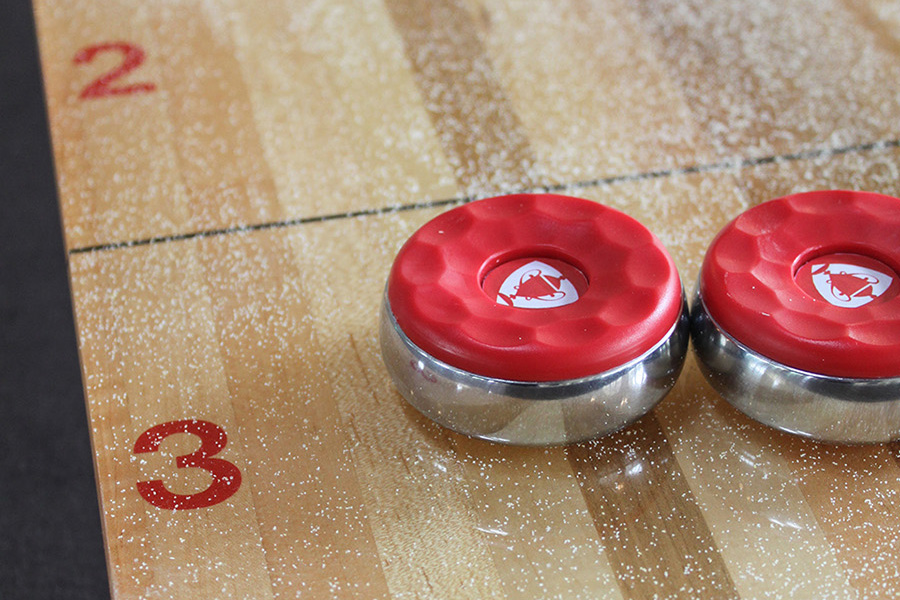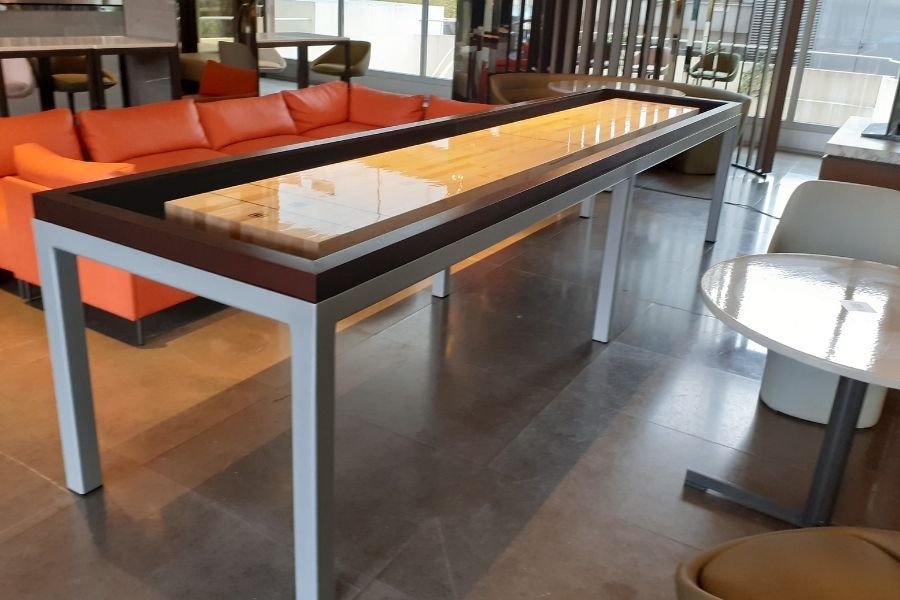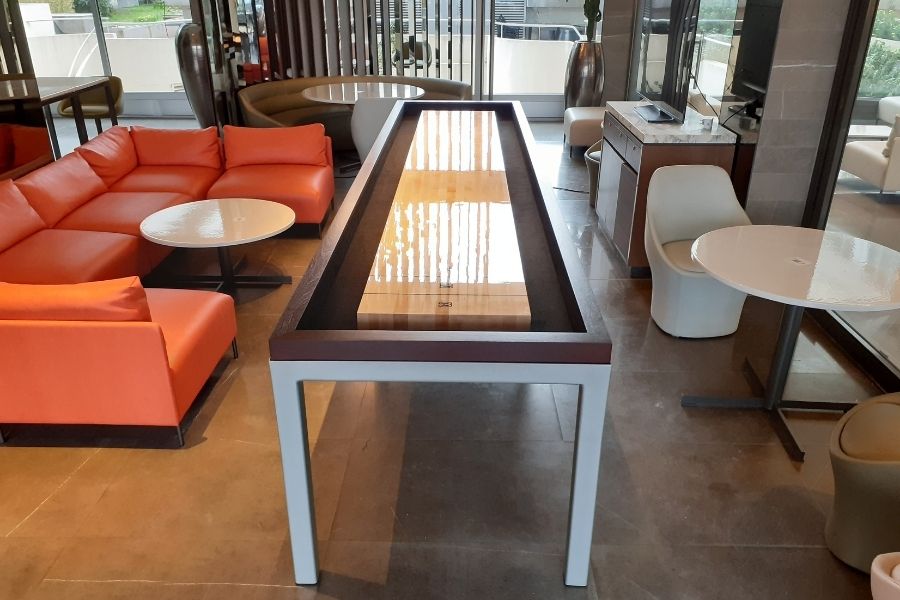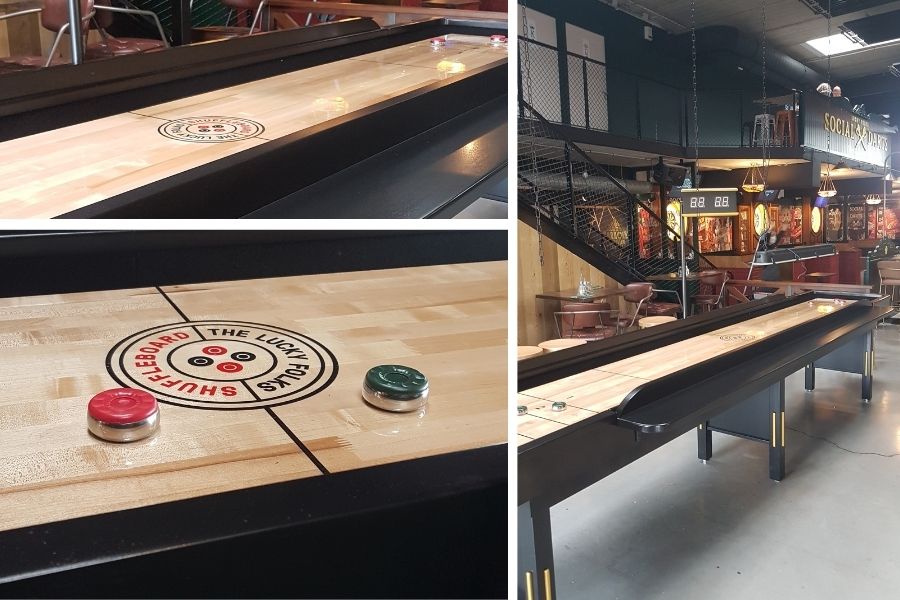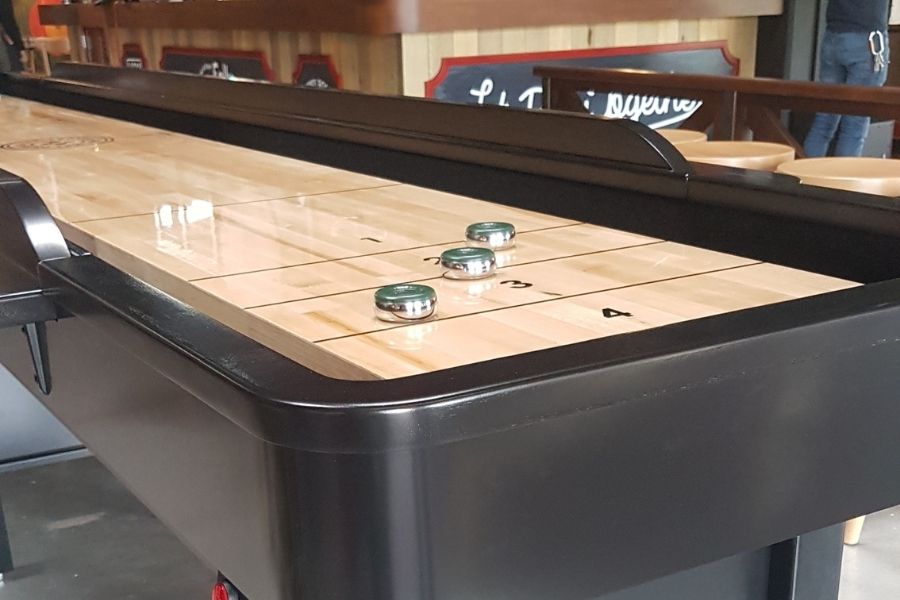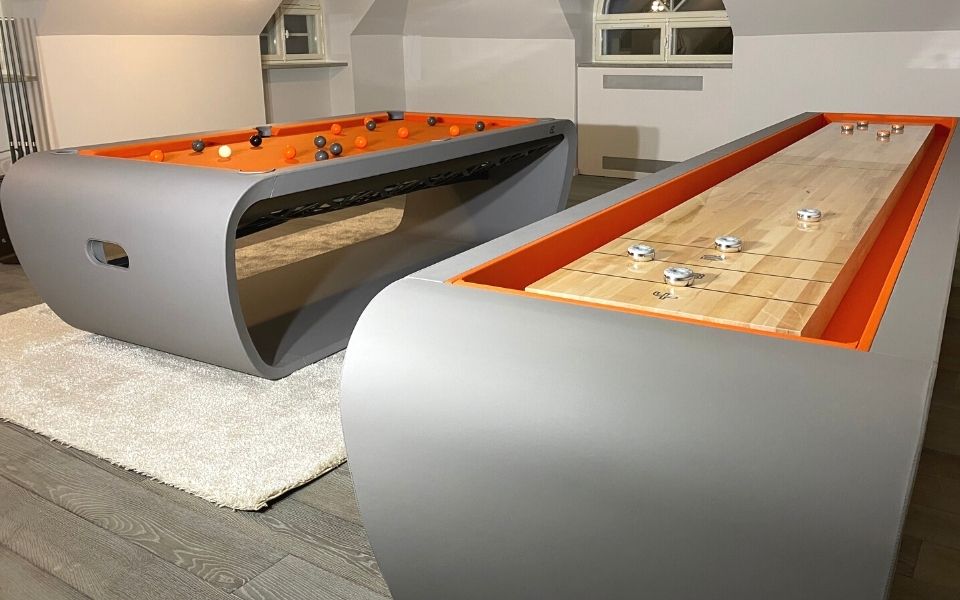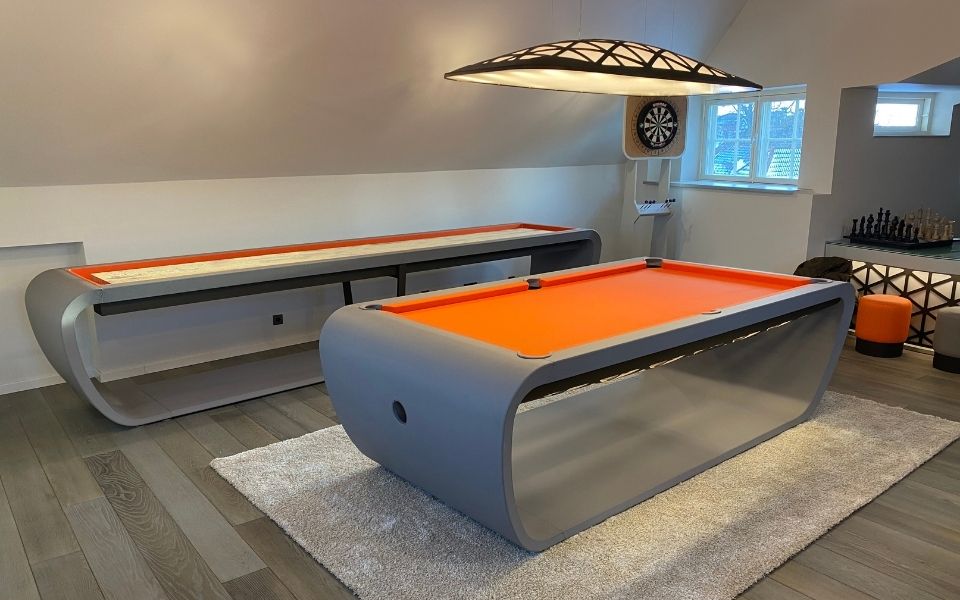 What is the origin of the shuffleboard ?
First appearing in the 1500s in taverns in Britain, the shuffleboard also known as the shuffleboard was very popular. Its original name was "Shove a penny" which means "Push a penny," because that was the gist of the game. Players had to shoot coins with the objective of getting as close to the edge as possible without the coin falling. The game was popular far beyond the bars. Indeed, members of the aristocracy had shuffleboard tables made for their homes. Considered a game of chance, it was banned by King Henry VIII.
The game arrived in the United States in the 1900s with a rise in popularity around the 1950s following World War II. The soldiers played there a lot. Interest in this game began to decline from the 1970s with the arrival of new activities such as television. However, players from all over the world still come together for top level competitions.