Pearl Kerrock®
Outdoor billiard table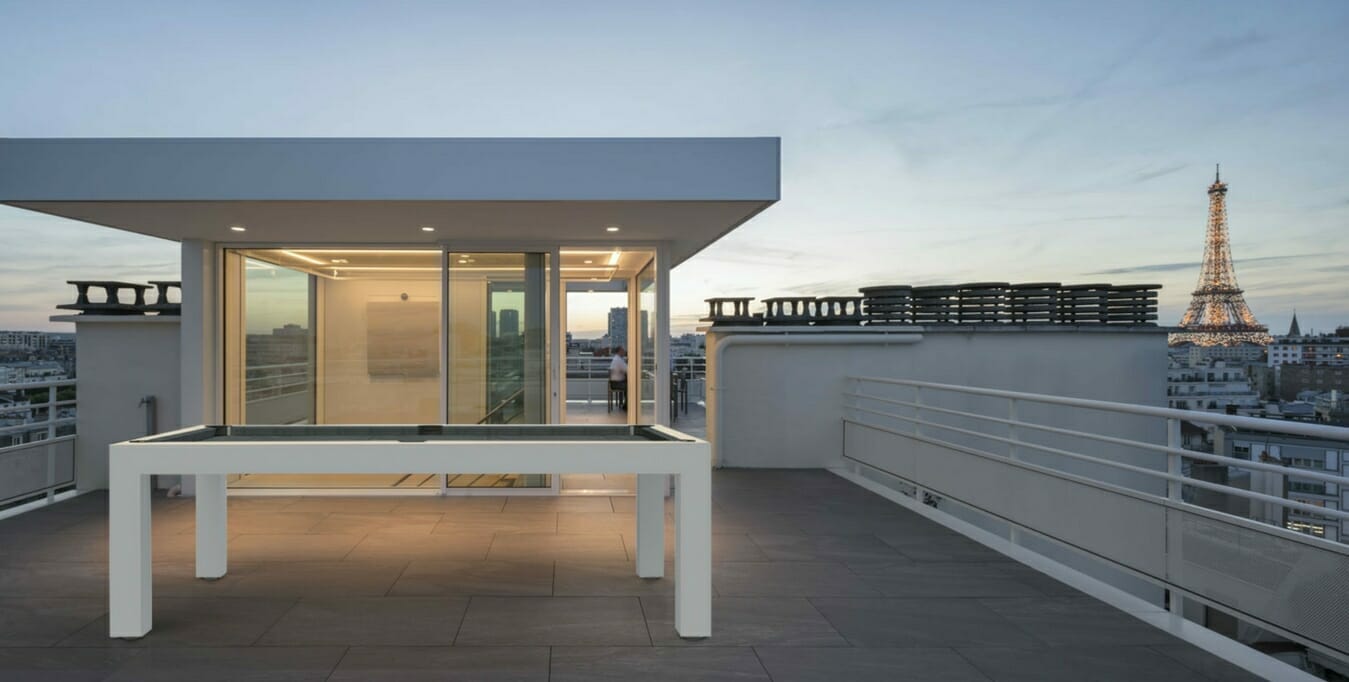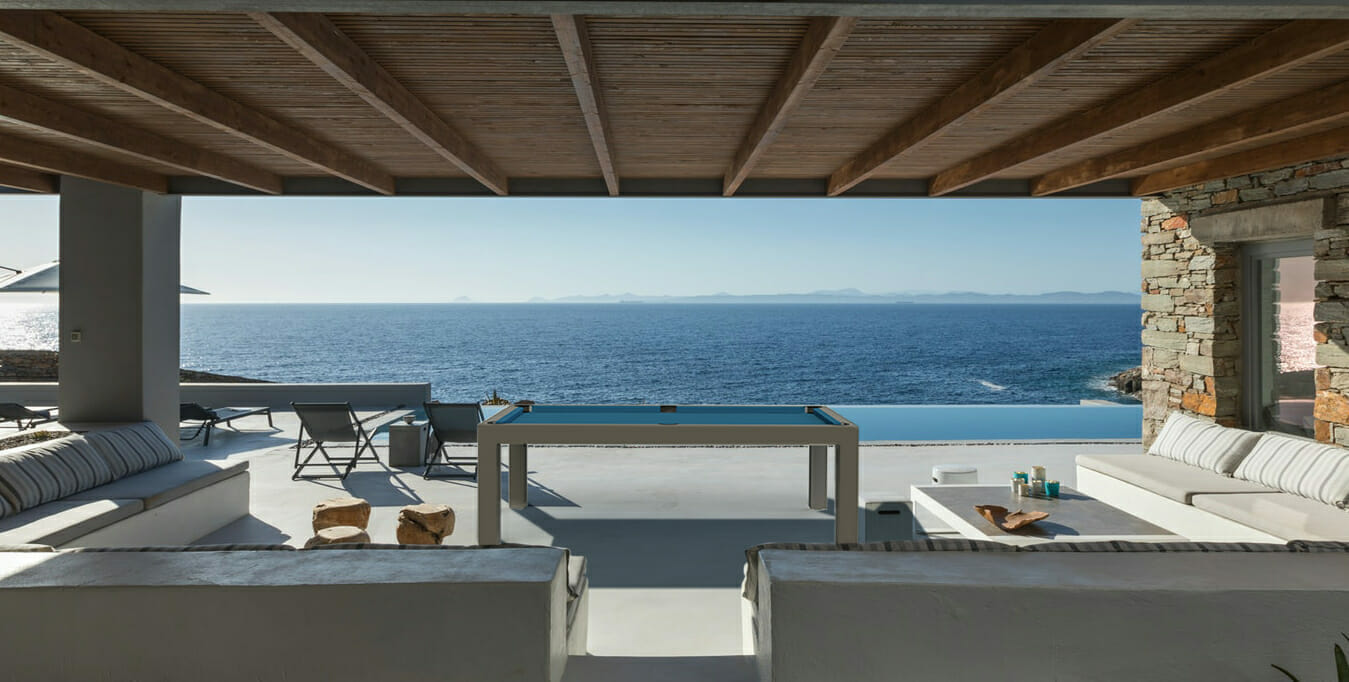 Pearl Kerrock® table
The Pearl Kerrock® billiard, thanks to its sleek design and outdoor use features, naturally finds its place on your terrace, in your patio or under your pergola. The Kerrock is an elegant material that combines the hardness of natural stone with the beauty of ceramics.
With family or friends, enjoy the pleasures of the game in outdoor version!
100% customizable
Your billiard is a reflection of your personality, your tastes.
If until today the billiard was a home thing, it now finds its place outside and will fit perfectly in your environment. Make it unique by customizing it, from the dimensions of the billiard (from 190 cm to 260 cm), to the game mode, American, 8 pool, French, convertible (with cushion change) through the cloth color (special outdoor water and UV-proof): petroleum blue, anthracite grey, old pink, ecru.
Outdoor version pool tables
Toulet expands its range of outdoor billiards with the arrival of Pearl Kerrock®. It is naturally intended for outdoor use. Kerrock® is a composite material whose basic elements are aluminium hydroxide and a polymeric binder of acrylic. Kerrock® material is smooth, non-porous and homogeneous. This product combines the hardness of natural stone with the beauty of ceramics. Its durability, its different colors, its infinite possibilities of use and formatting make it a very special material.
The Pearl Kerrock® has galvanized frame and levelling jacks. Ball receptacles are rust-resistant and have special outdoor carpet. The ball receptacle systems are drilled to allow the flow of water and the screws are made of stainless steel. The Pearl Kerrock® billiard table comes with a moisture protection cloth and graphite cues with plastic ferrules.
100% decoration
Give free rein to your desires with a color palette that will allow you to customize your billiard according to your desires and your creativity.
100% flexible
Add a tray to turn your pool table into a dining table. A friendly and easy-to-use alternative for all your moments with family or friends. To choose among our trays made of 100% glass, glass with Kerrock® frame or Kerrock®.
100% relaxation
Whether you like pool tables for their decorative aspect or leisure, for their friendly or competitive spirit: it brings together the same passion, passion of the game! We play on a billiard with family, friends and for long hours of fun and convivial moments.
To help you, here is a table showing the available options: