The luxury billiard tables signed Billards Toulet
Manufacturer billiards since 1857, Billards Toulet is recognized for its craftsmanship of high quality. Also labeled EPV, Entreprise du Patrimoine Vivant, it is a recognition of the work of manufacturers attached to the high performance of their profession and their products.
Selection of high quality raw materials, privileged support and customization are the hallmarks of our range of exceptional billiards. Our teams of designers have imagined to the smallest details these 3 models of high-end design billiards.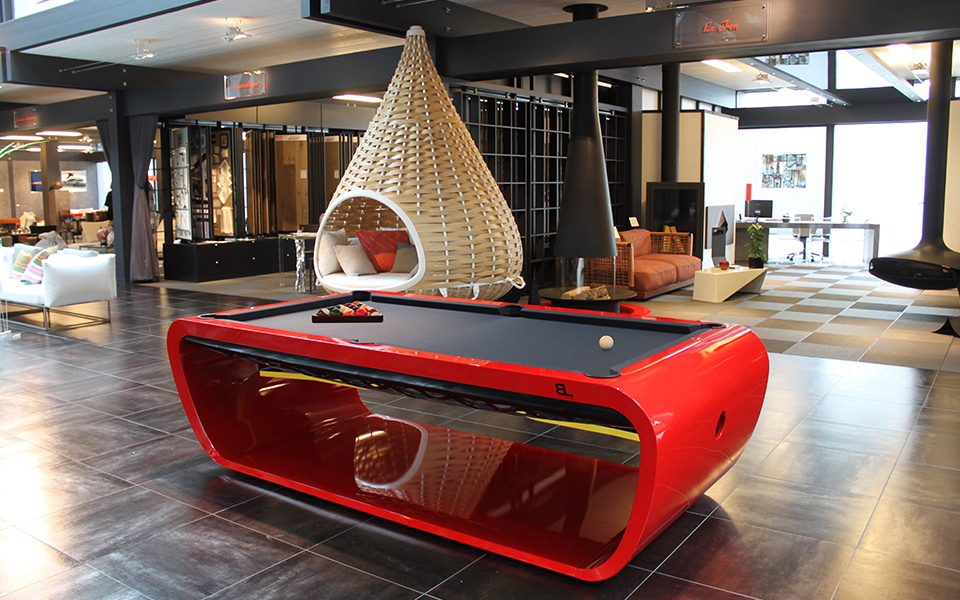 Combine high-tech and fun of the game.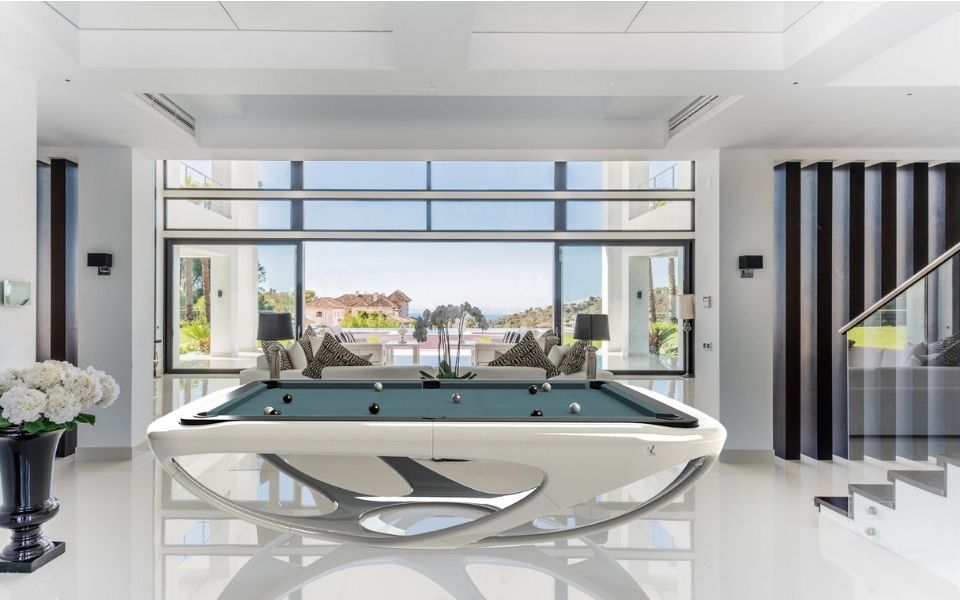 Surprise with its harmonious forms.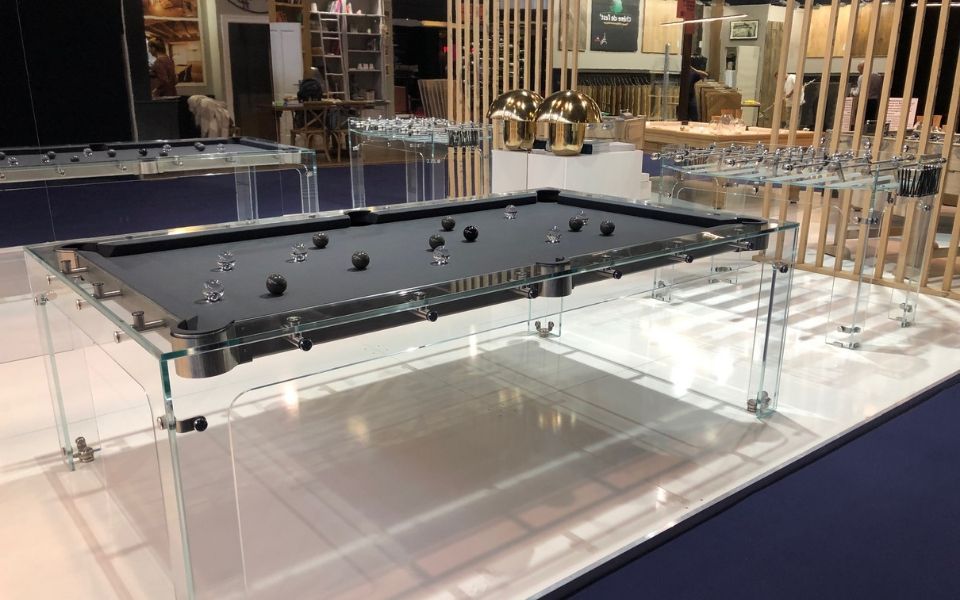 Each luxury billiard tables is a unique and numbered piece
Much more than a pool table, each model is a true work of art and becomes a central object of your living room. We offer designs that break the codes of the classic world of billiards. Customizable according to your tastes and your interior decoration, opt for one of our high-end models :
Firstly, the Blacklight was voted the most design furniture in France, labeled and distributed worldwide in limited edition. The Blacklight billiard combines technology and fun of the game. In fact, the customization options allow you to add a MP3 station or LEDs to your billiard table.
Secondly, The Whitelight surprises with its harmonious shapes and bold design. With more than 500 paint references, you can customize your prestige billiard according to your desires.
Finally, The Carat Light is entirely made of glass with a brushed stainless steel frame, making it both transparent and solid. A luxury pool table that fits perfectly into an exceptional interior.
You want to integrate them on your terrace or near your pool ? Each model is available in an outdoor version with suitable materials.
Customize your prestige billiard
So to create the billiard of your dreams, Toulet Billiards offer many customization options. Depending on the model selected, you can choose the size of your billiard table, the color of the structure, the cloth, the finish of the pockets or the addition of leds. You wish to create a universe in adequacy with the design of your billiard ? The accessories are also customizable according to your tastes : cues, cue racks and balls.
Let your imagination be free ! Our teams accompany you in your project and in the customization of your billiard. Let us know about your projects.