Excellence
Classic Billiard Tables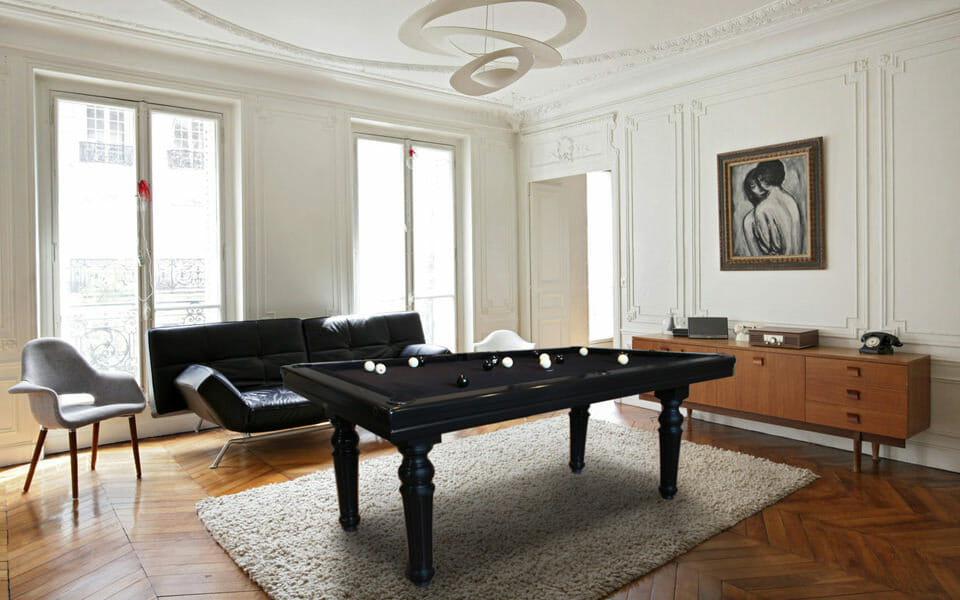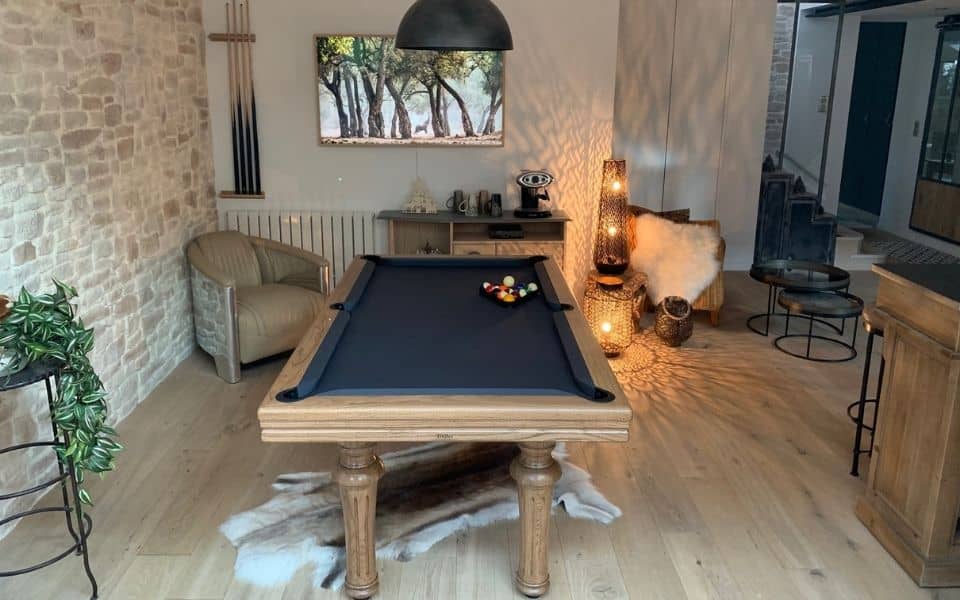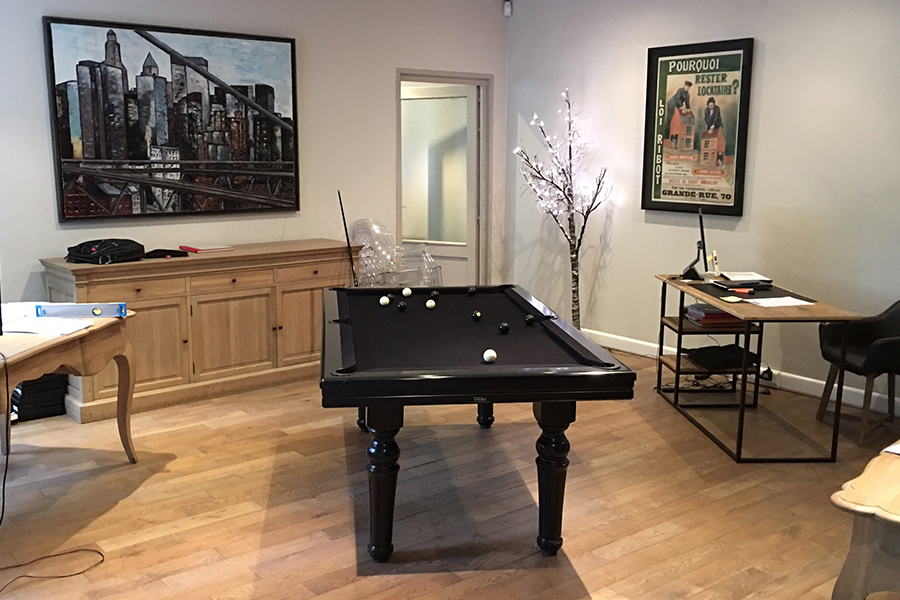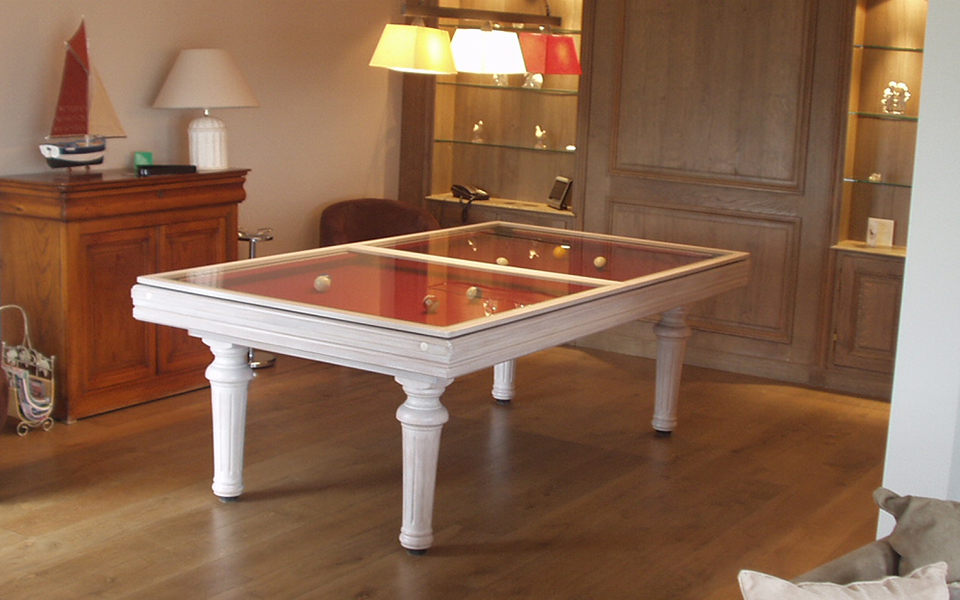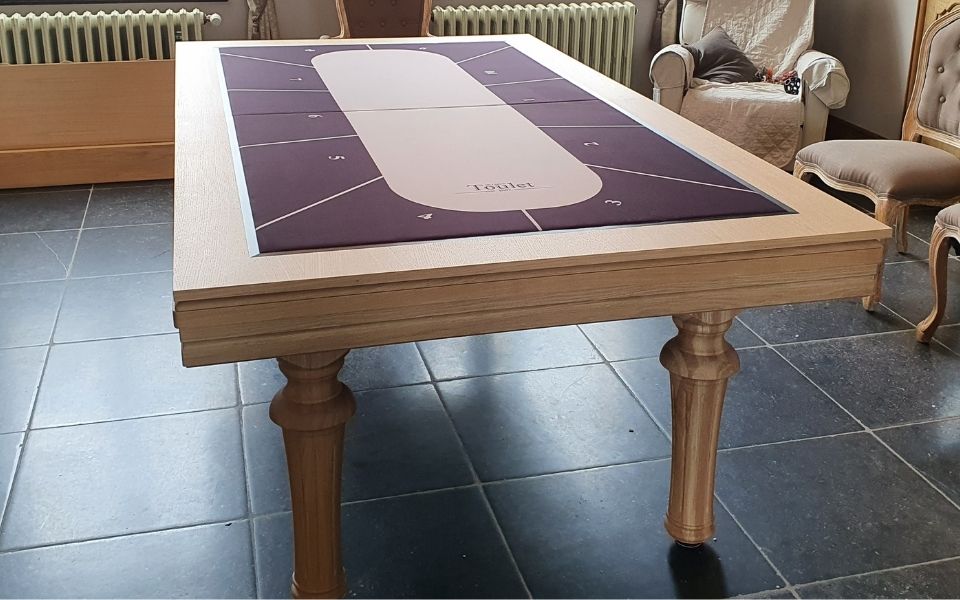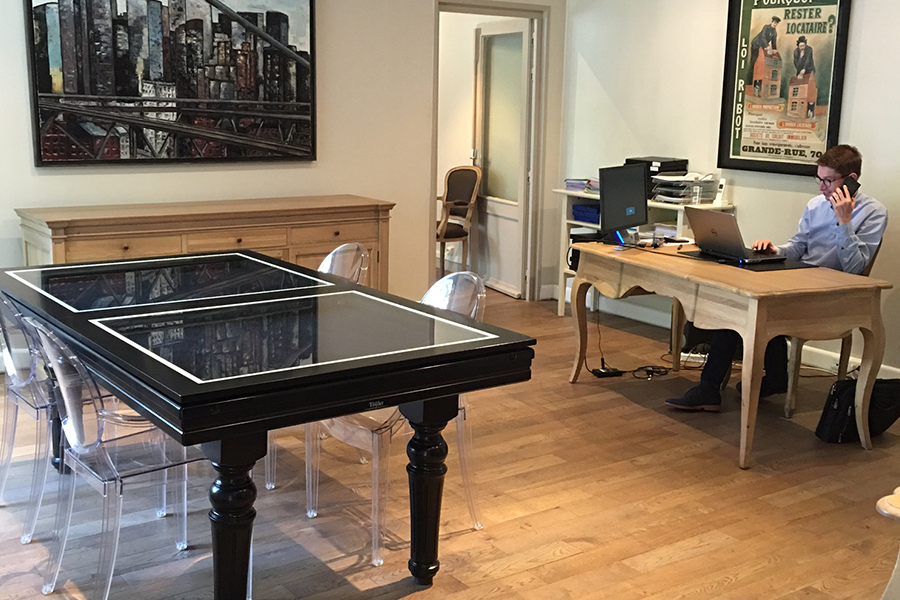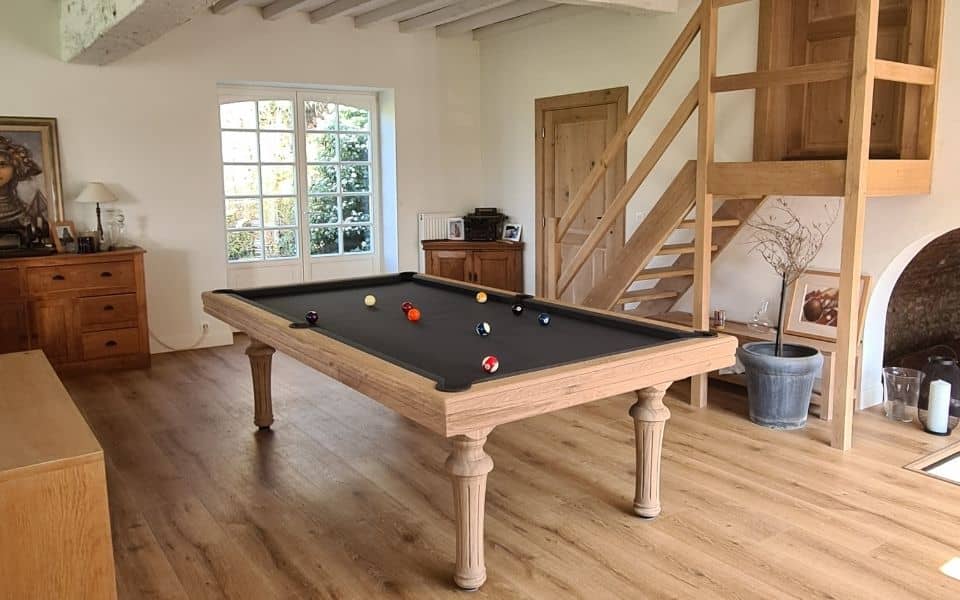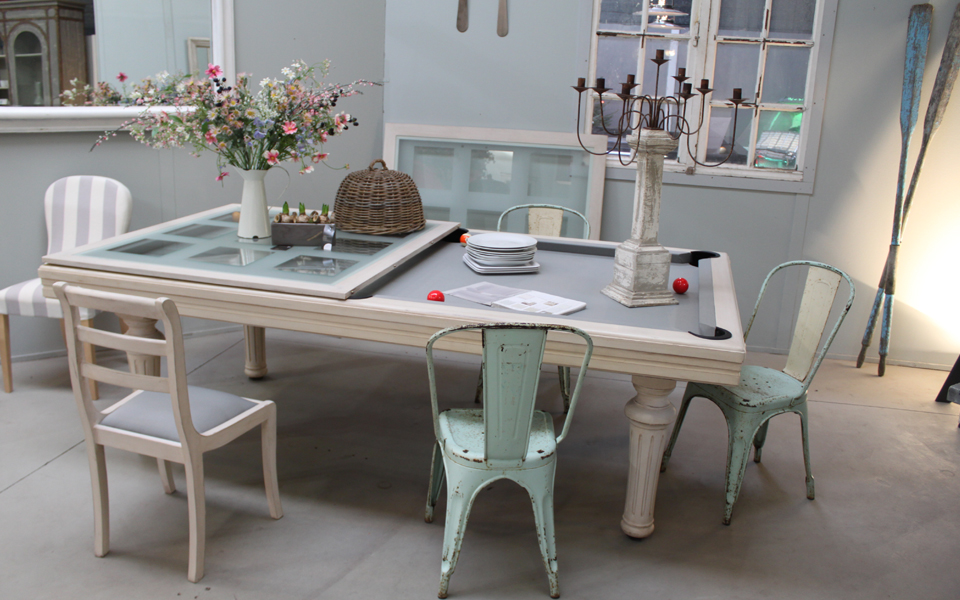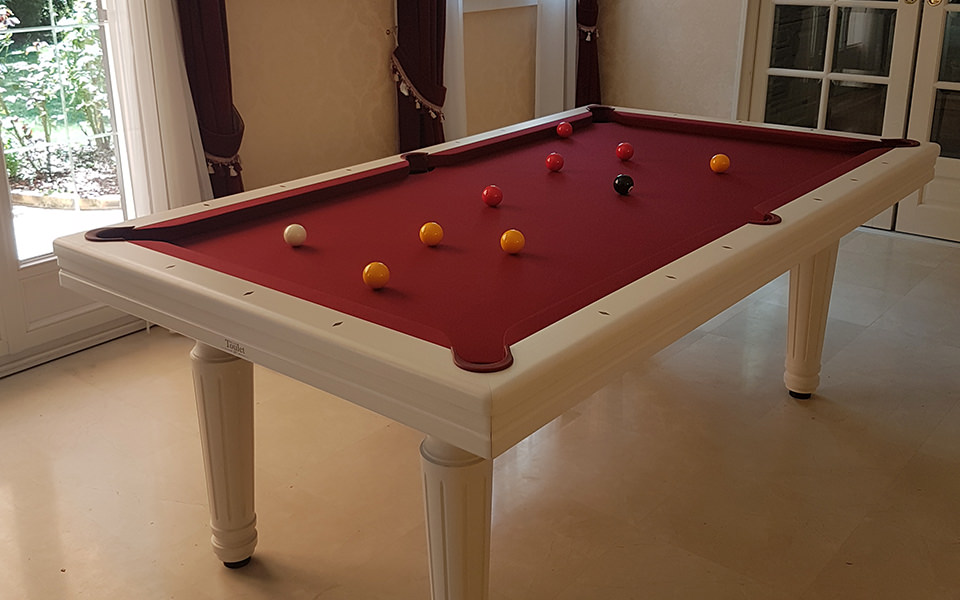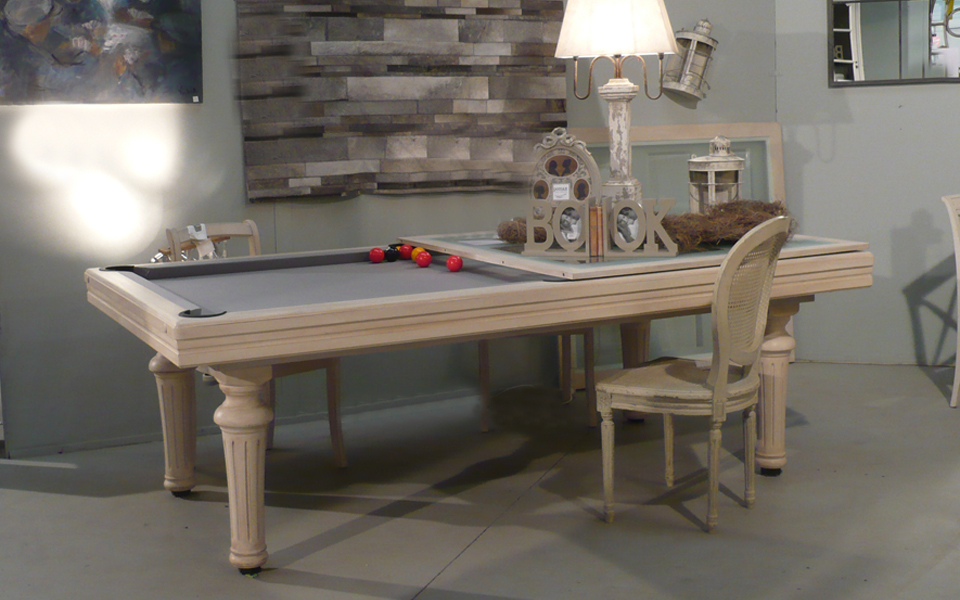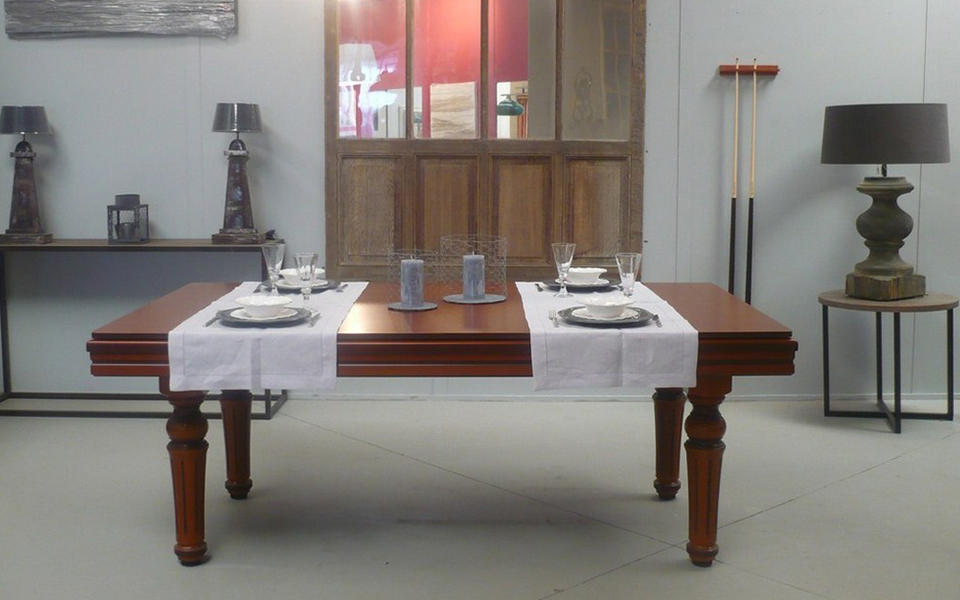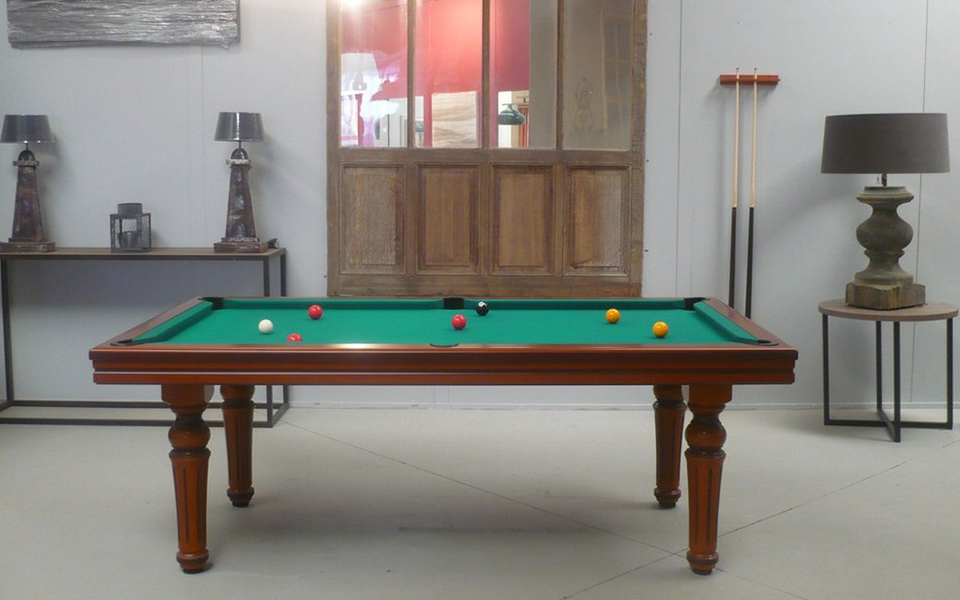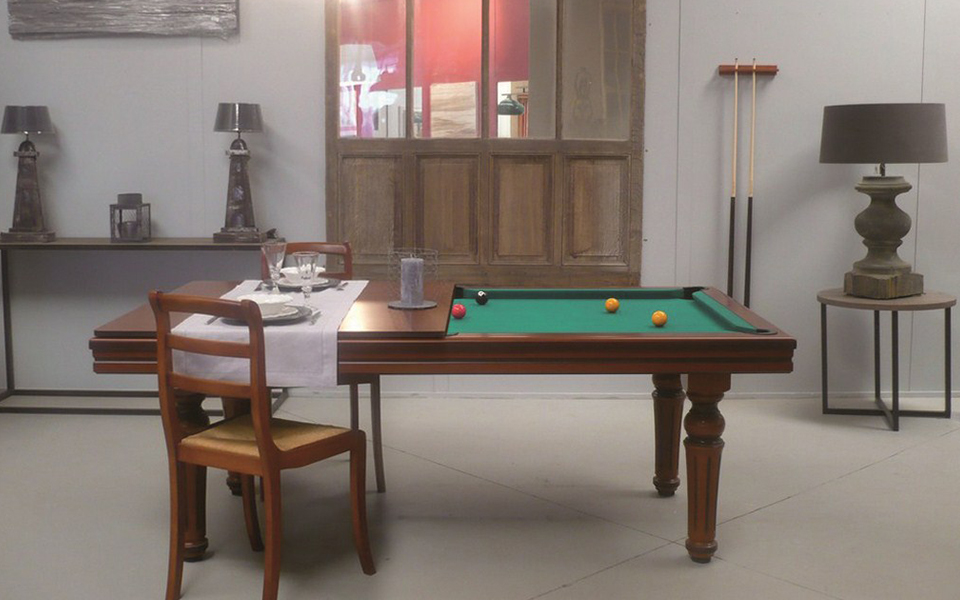 Excellence pool table
The Excellence pool table would go perfectly in the dining room or in the middle of the house. 
This billiard table can be turned into a dining table, so you can use it to enjoy a game of billiards with your friends as well as lunch with the family. For daily lunches and special dining events, the Excellence pool table is the perfect table !
Customize the Excellence pool table
Like all of our billiards, the Excellence model is customizable to your tastes. Available in all game modes and all sizes (190cm to 380cm), it can suit all pool players and fit into any room. On the design side, this classic billiard table is available in several types of wood : wenge, oak, ebony, mahogany, cherry wood, etc. It can also be painted. Everything is possible to create a tailor-made billiard table. If your choice is paint, we will define together the support (closed or semi-open pores to reveal the grain of the wood), the exact shade according to the RAL color chart as well as the finish, namely: – matt – satin – lacquered – metallic.
The particularity of the Excellence billiard table is the possibility of choosing the shape of the feet among three models: Louis XVI (half-washers), Louis XVI (straight) or Louis Philippe.
You can also choose the color of the carpet and the finish of the leather pockets. All you have to do is make your choice …
Convertible into a dining table
You can make your billiard table the centerpiece of your dining room by adding a table top. This option allows you to have a classic 2 in 1 billiard table : billiard table and dining table. A modern, friendly and easy-to-use alternative for all your moments with family and friends. To choose from our trays – 100% wood – 100% transparent, opaque or tinted glass – glass with wooden frame: 3 glass finishes (transparent, opaque, checkered).
Below is a summary of the elements of Classic billiard Excellence :