Roundy
Modern Billiard Tables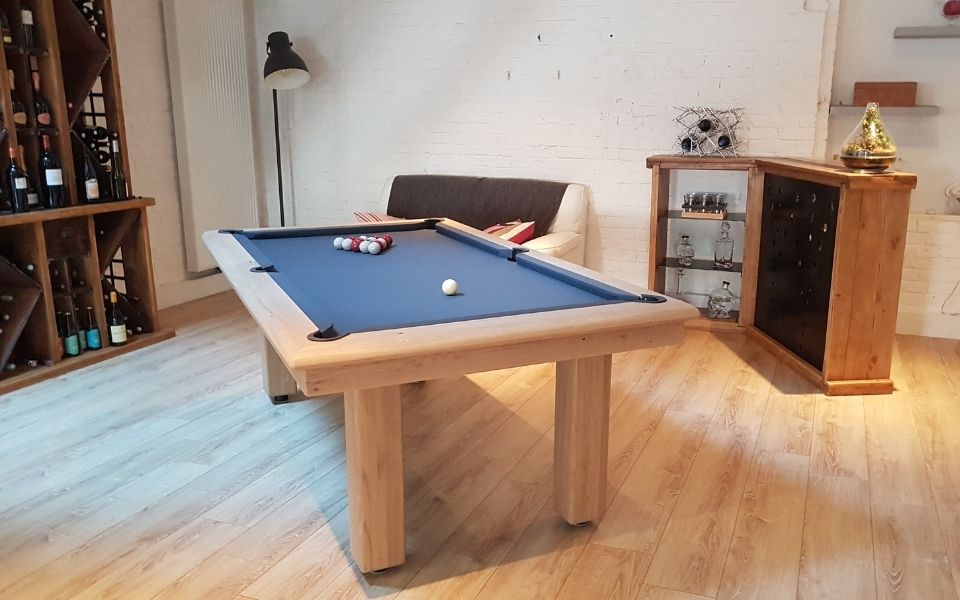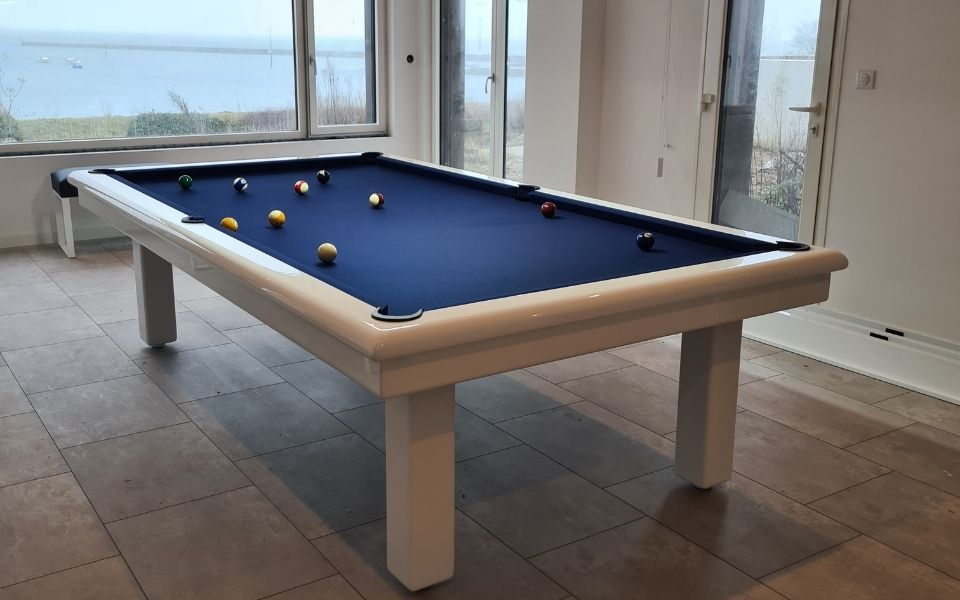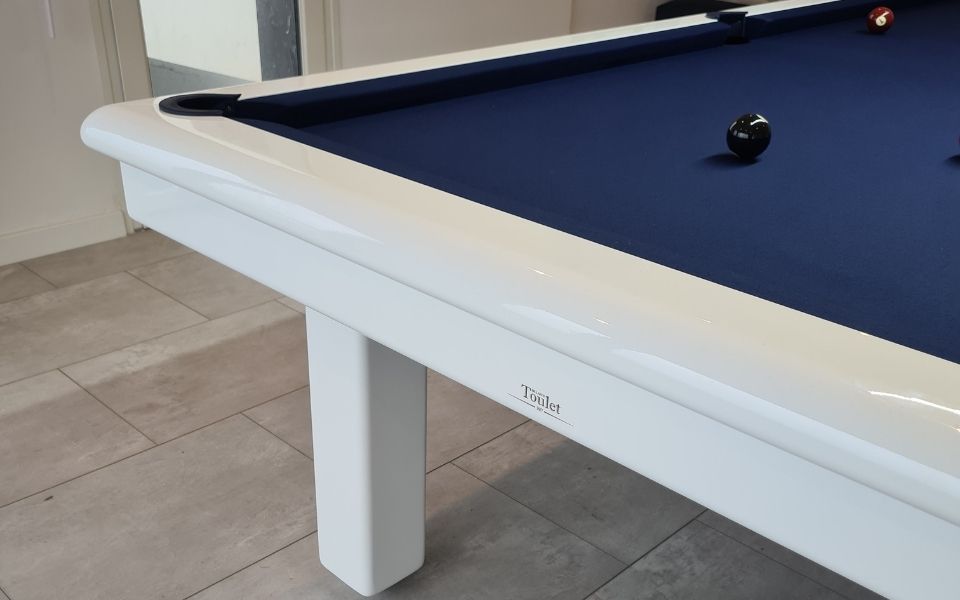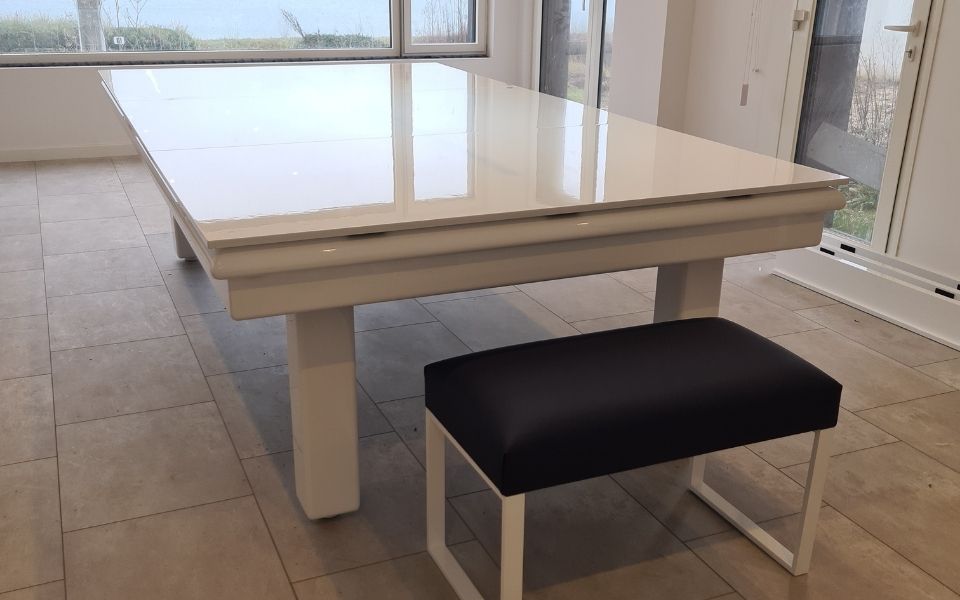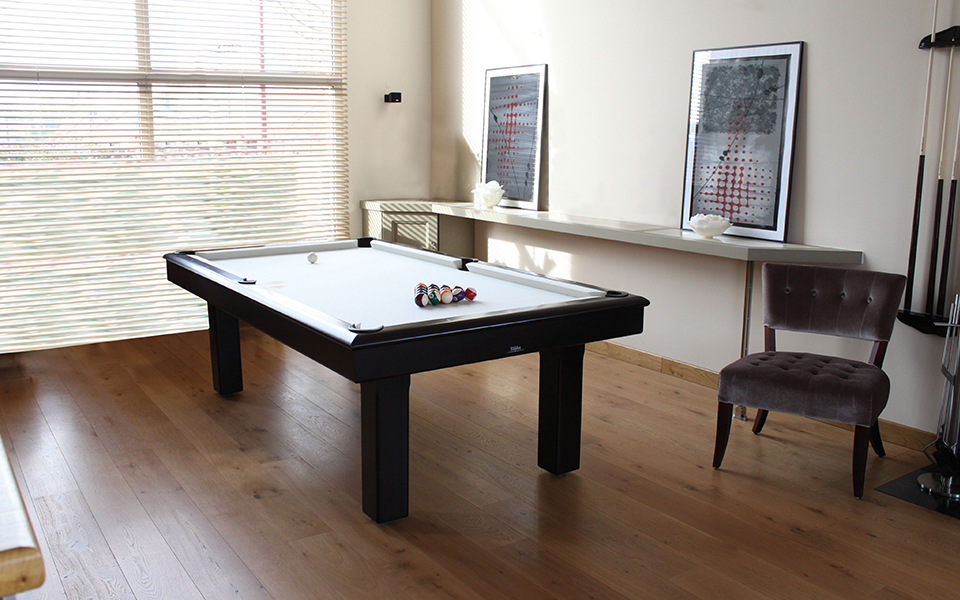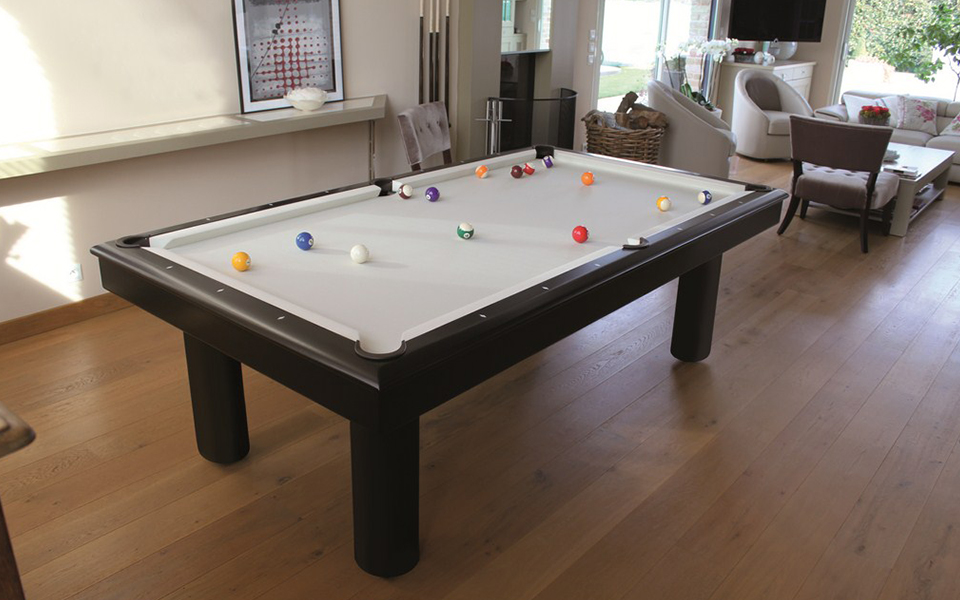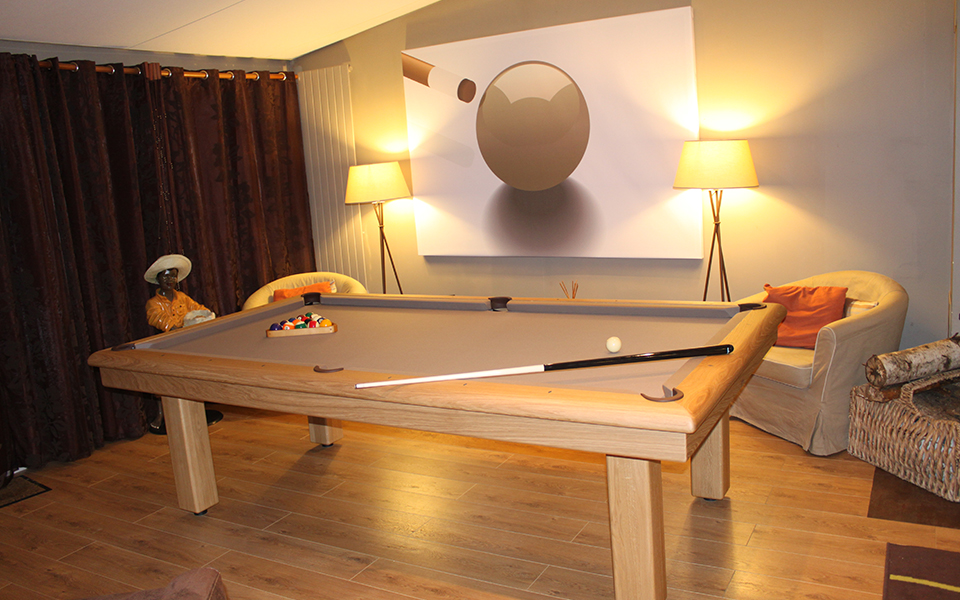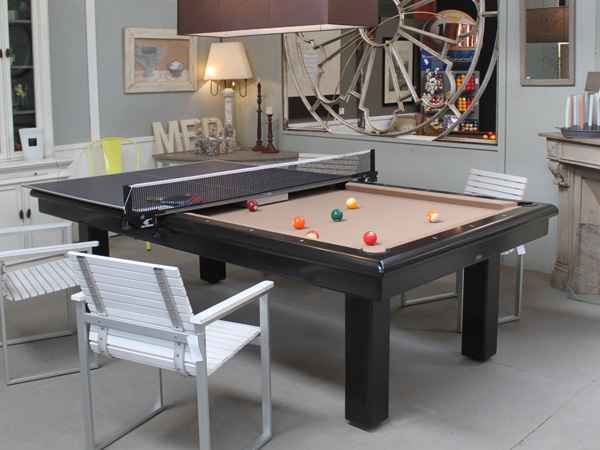 Roundy
The Roundy billiard table has top-of-the-range fit-and-finish, for lovers of modernity.
100% customizable
Color of the wood of your choice (color chart or to measure), patinas, lacquers, varnishes, ceruse, leather covered. Your billiard table's finish is up to you. Cloth: choose from more than 28 colors ! All color charts here !
Configure the Roundy from its exterior dimensions (190 cm to 380 cm) down to the smallest details. Black rubber pockets or leather pockets (more than 100 colors), 30 carpet colors to choose from, adapted to the desired game mode.
The personalization process begins with the choice of wood. Traditionally made in kotibé, Roundy can be made in any other wood species according to your tastes. If your choice is paint, we will define together the support (closed or semi-open pores to reveal the grain of the wood), the exact shade according to the RAL color chart as well as the finish, namely : – mat – satin – lacquered – metallic.
Then, several variations are available to you for the setting of your contemporary billiard table. In a purely aesthetic dimension, it is offered in a straight finish or with a groove. – raw – varnished – stained (light oak, medium oak, dark oak…) – effect (patina, bleached, limed, aged…) – painted.
Additional originality, dress your billiard with leather from the pockets to the feet (cow, ostrich, crocodile). Adorn it with Swarovski game markers… Modular colors and textures at will !
All you have to do is make your choice …
Transform your Roundy billiard table into a dining table
Add a table top to transform your billiard table into a dining table … A modern, friendly and easy-to-use alternative for all your moments with family or friends. To choose from our trays – 100% wood – 100% transparent, opaque or tinted glass – glass with wooden frame. 3 glass finishes (transparent, opaque, checkered).
To help you, here is a quick summary of the elements of Roundy pool table :