Megève
Modern Billiard Tables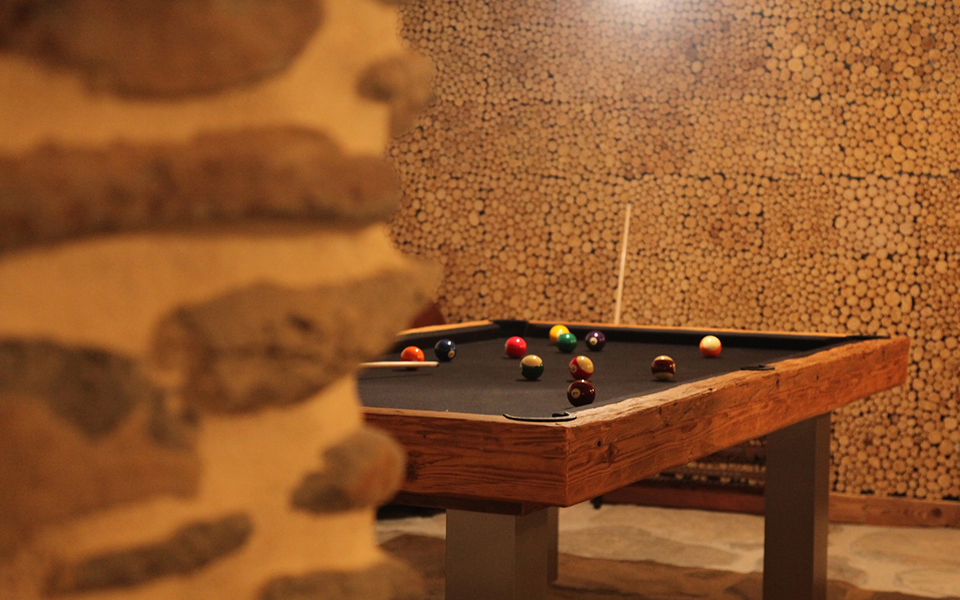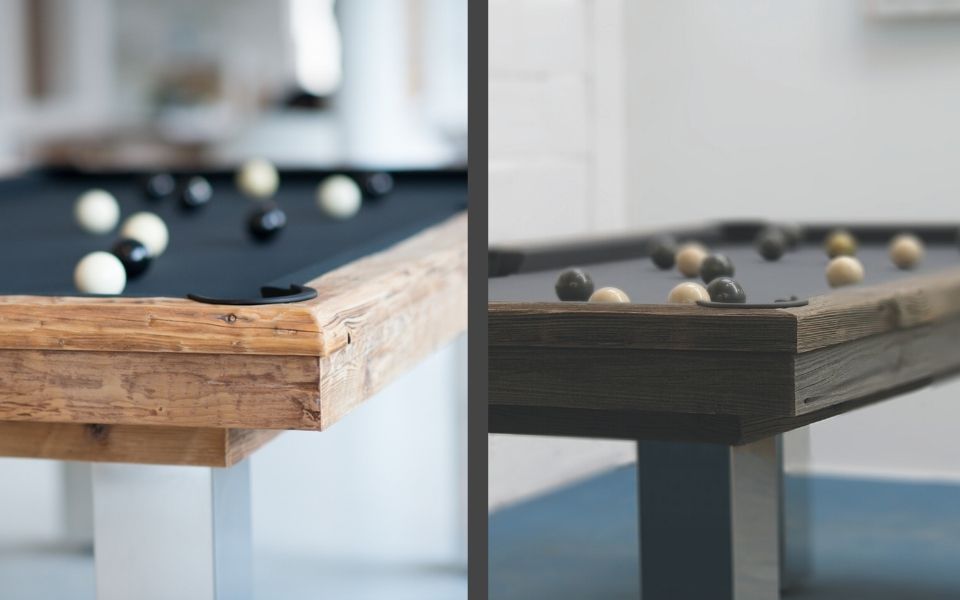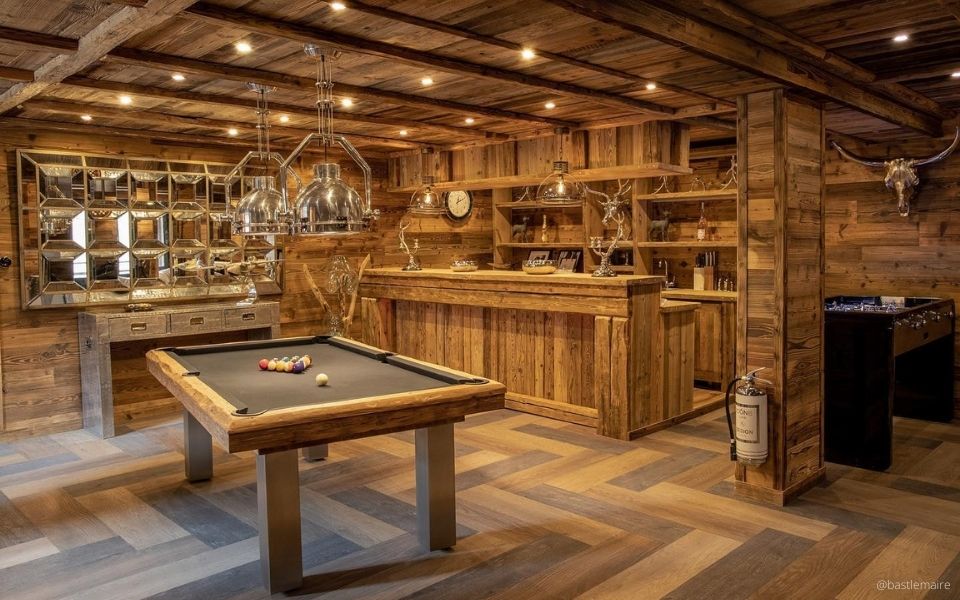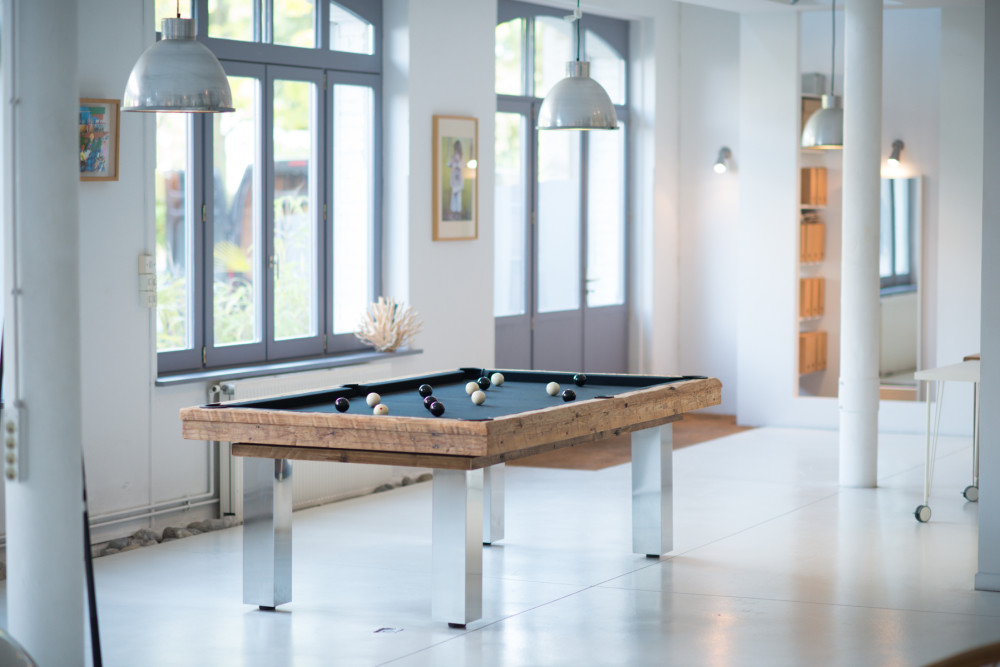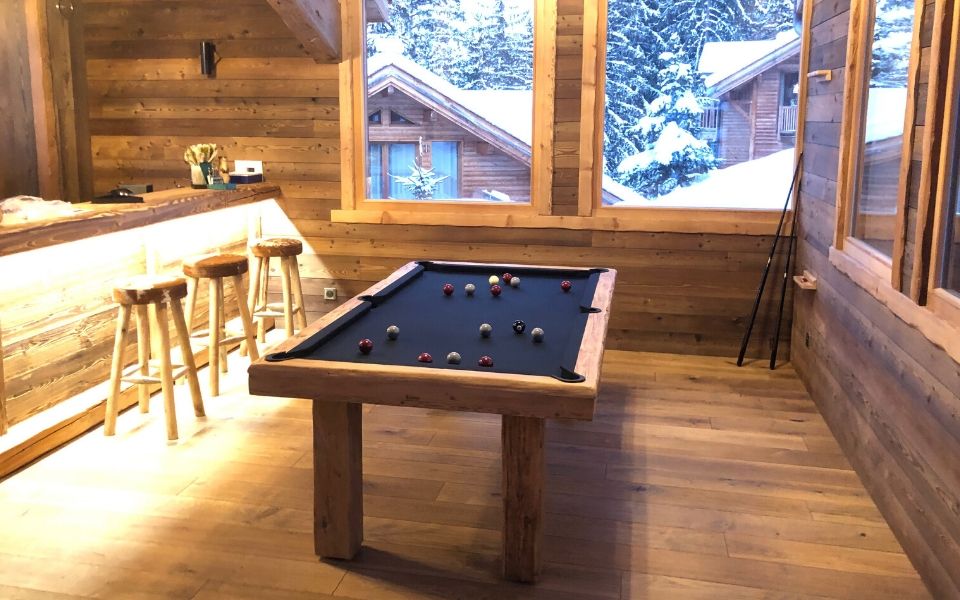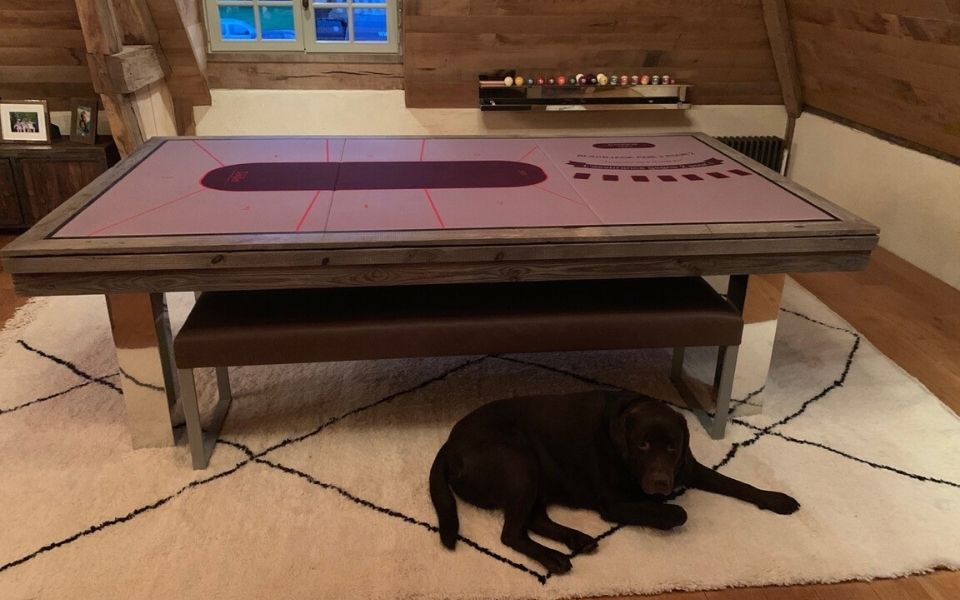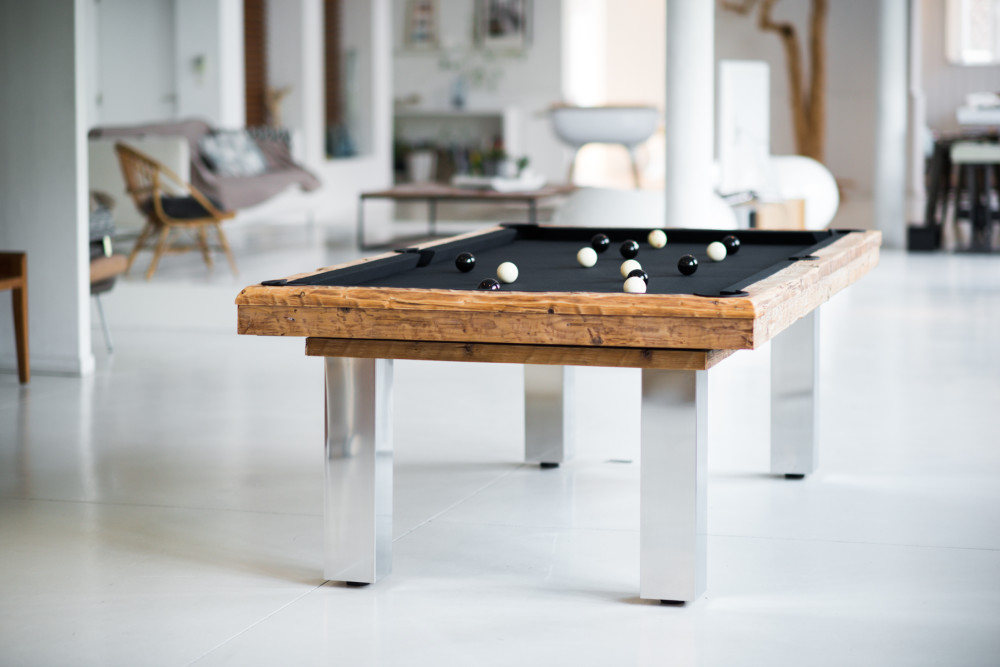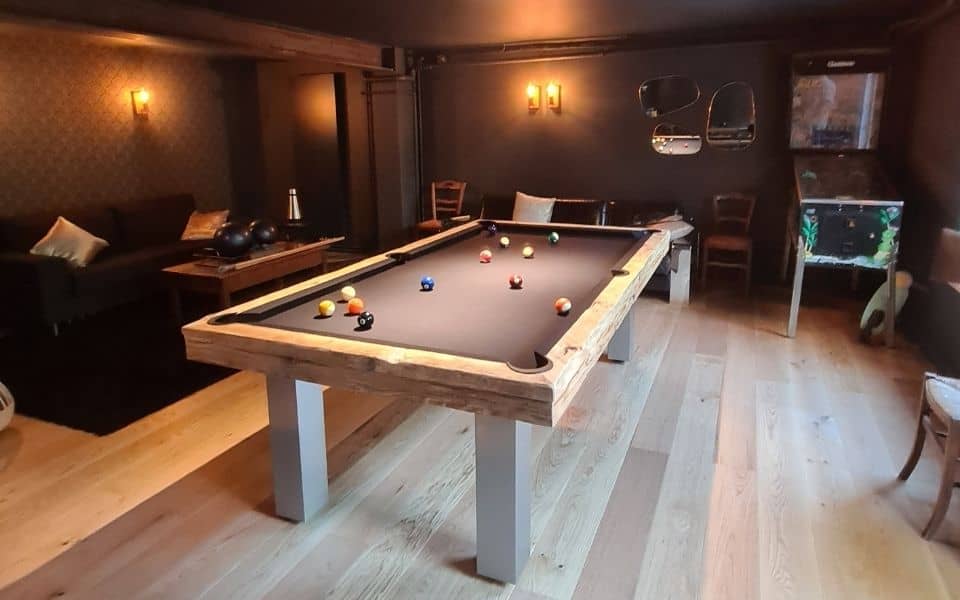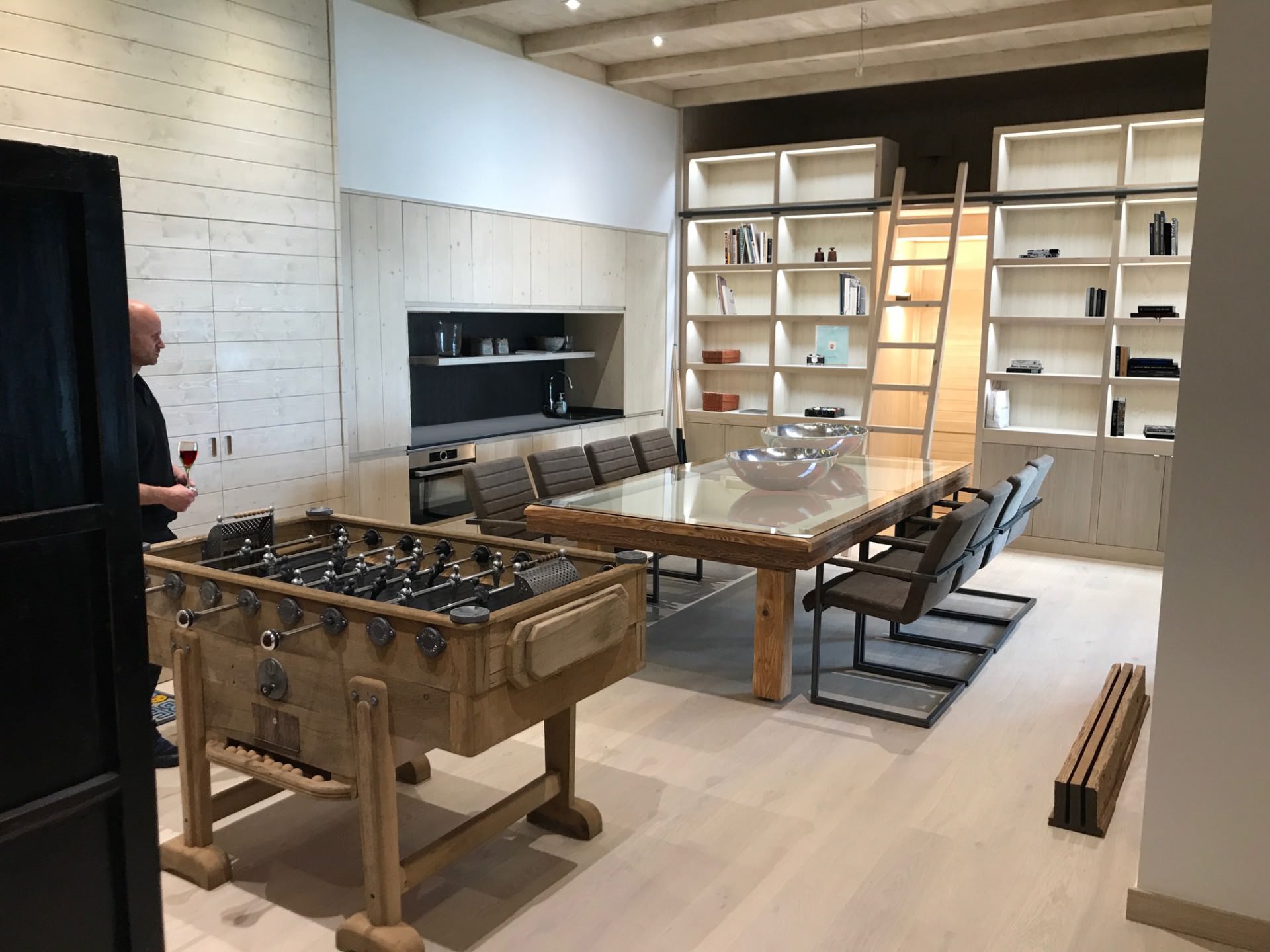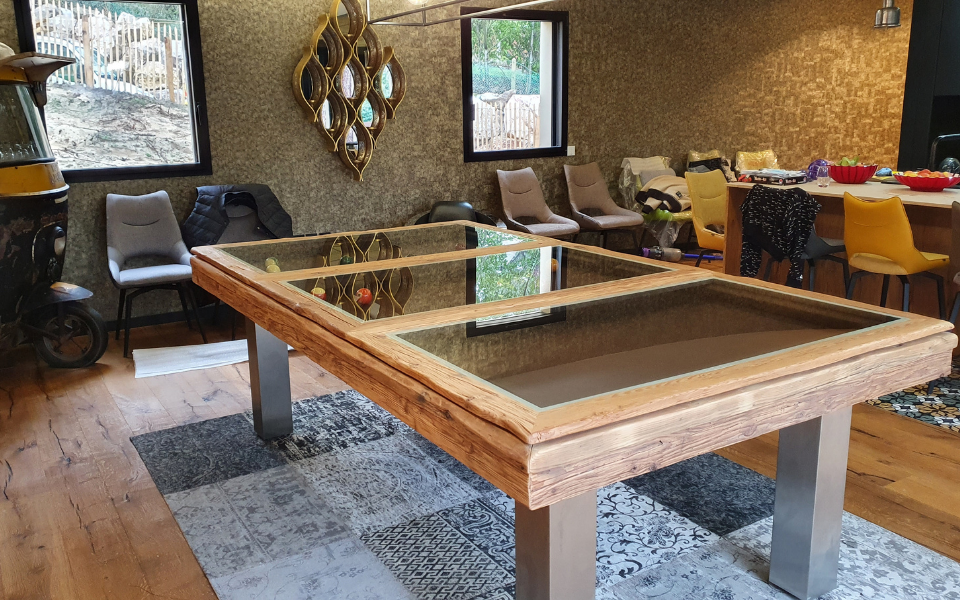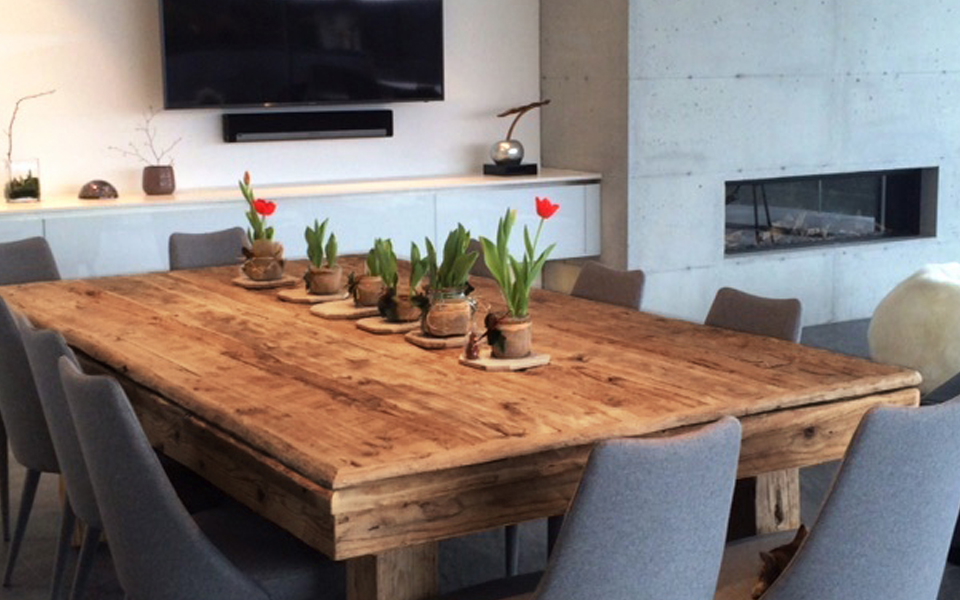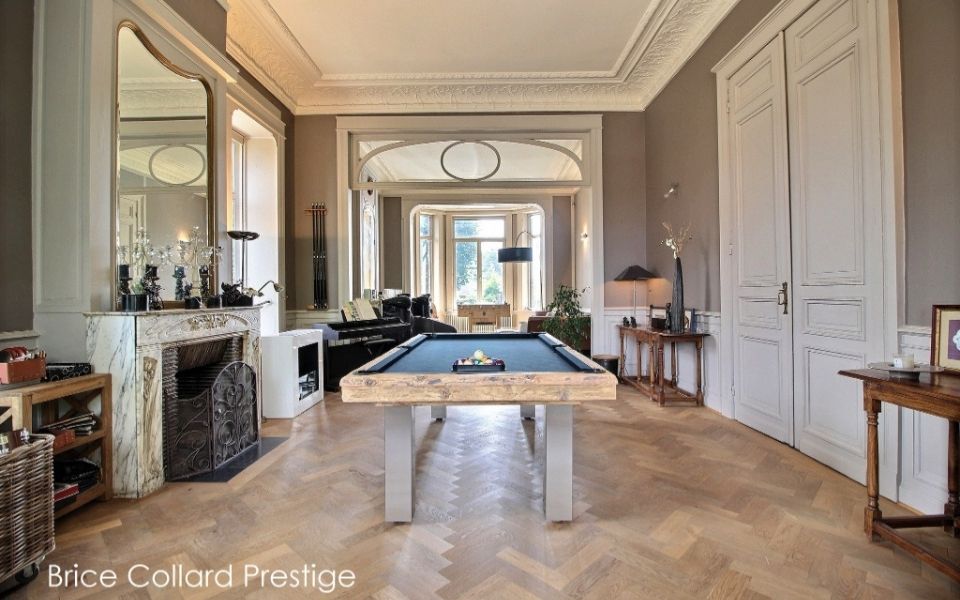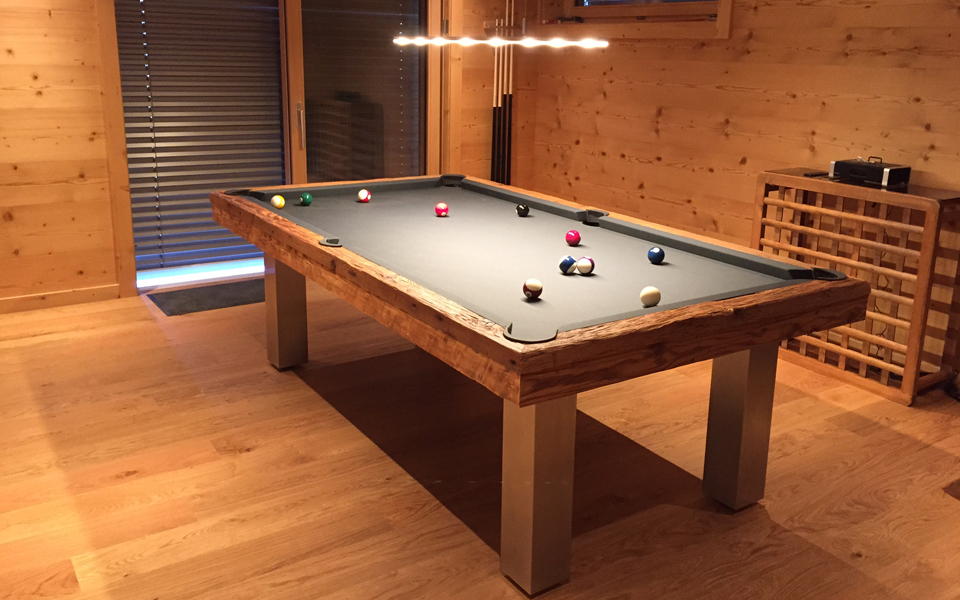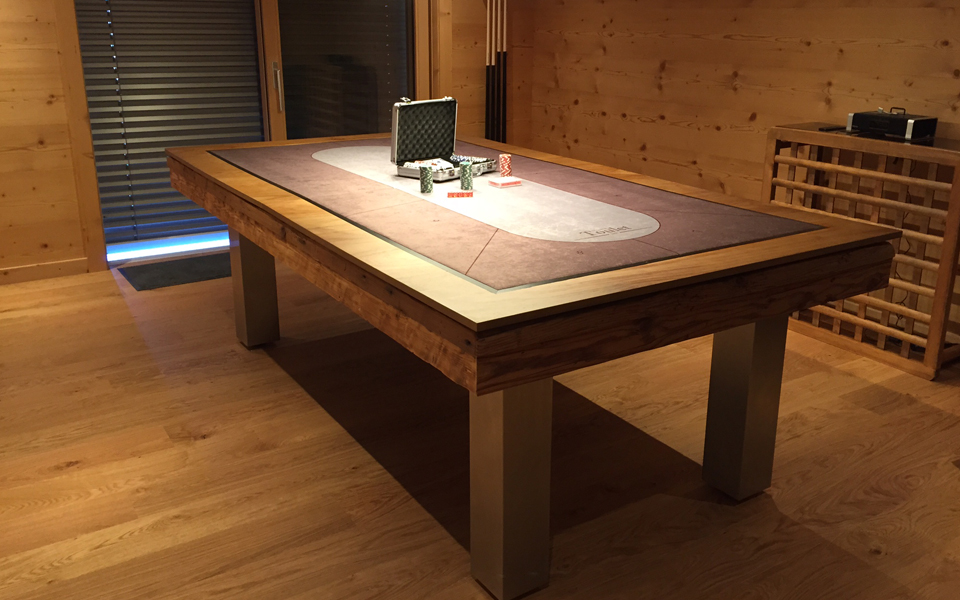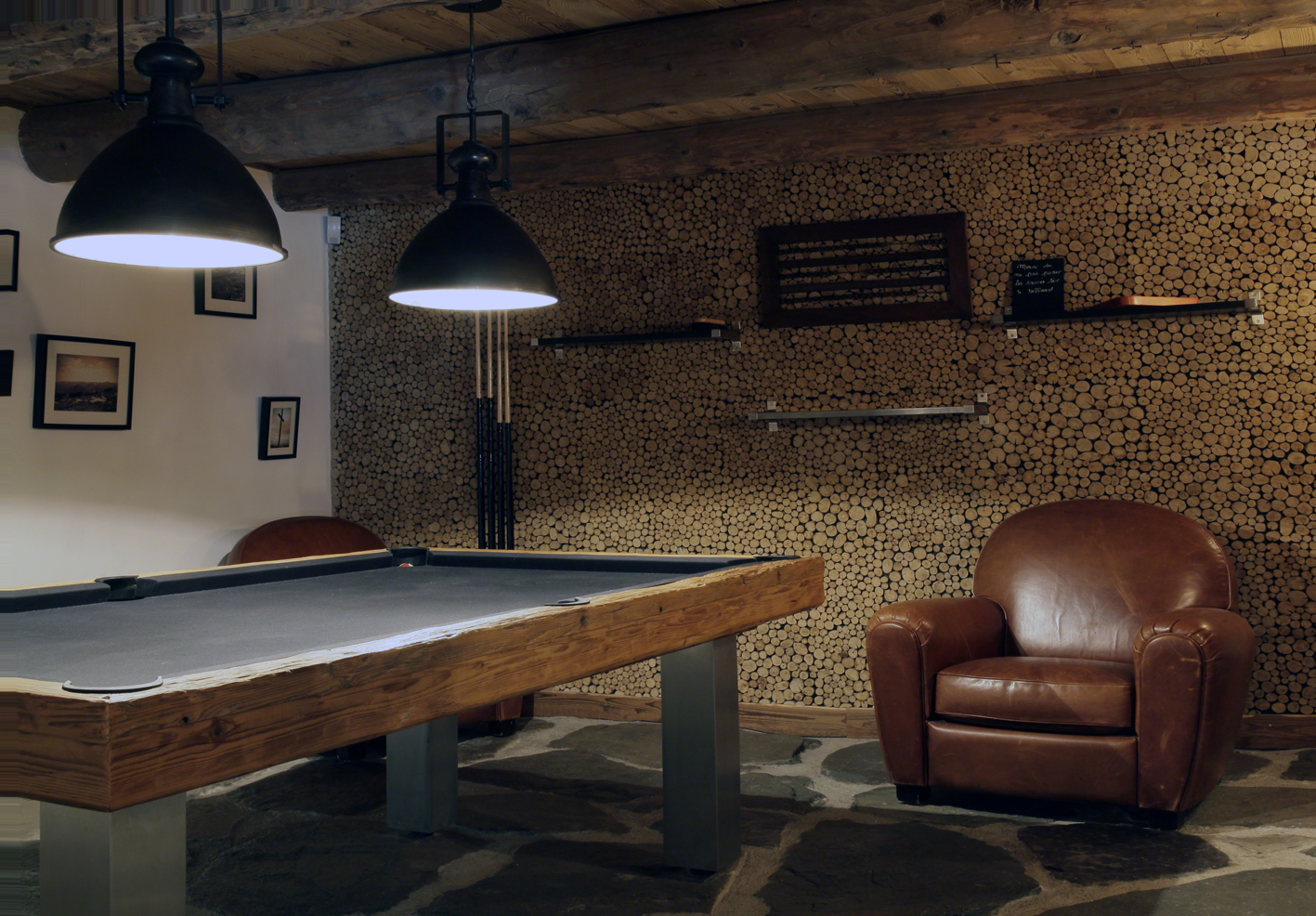 Megève pool table
Explore the delicate beauty of a billiard table with straight, harmonious lines. The Megève, a table that adds warmth to any ambience. When covered with a tabletop, it takes the place of a dining table.
100% customizable
To bring you the table of your dreams that fits best with your desires and your interior, Toulet lets you create it to measure and customize it from start to end, to make a unique piece.
Configure the table of your dreams from its exterior dimensions (from 190 cm to 380 cm) to the finest details: black rubber or leather pockets (more than 100 colors); 30 cloth colors to choose from, to go with the game type of your choosing.
The customization process begins with choosing wood. The Megève is designed with antique wood from historic mountain chalets, a natural material, will make your interior warm and inviting, and will delight lovers of authenticity.
Next, several options are available for the frame, which, for aesthetic considerations, is offered with plain or fluted sides, in the following finishes: – unfinished – veneer – stained (light, medium, or deep oak, and more) – with effects (patina, whitewashed, ceruse, antiques, and more) – painted.
If you choose a painted finish, we will work together to determine the surface preparation (semi-open, which allows the grain to show through, or closed); the precise color using the RAL color chart; and the finish, for which options include – matte – satin – lacquered – metallic
Finally, choose your table's feet from around ten interchangeable models. Give your table a contemporary, design, or even a retro or traditional look: – straight: wood covered, brushed stainless, electropolished, or mirror-plated – beveled – Louis XVI (half-circles) – Louis Philippe.
For an extra touch of originality, cover your table in leather from the pockets to the feet (cowhide, ostrich, or crocodile), adorn it with Swarovski sights, and more. Colors and textures customizable at your request!
Simply make your choice!
100% modular
Add a tabletop to transform your billiard table into a dining table. A friendly, easy-to-use alternative for all your moments with family and friends. Choose from our tabletops – 100% wood – 100% transparent, opaque or tinted glass – glass with wood frame: Three glass options (transparent, opaque, checkerboard)
To help you, here is a table showing the available options: