Buy a pool table – Shop & Go
American billiard, french, blackball, snooker
Buy a pool table quickly*
All our billiard tables are made to measure, taking into account your preferences and wishes, but this requires some patience. Our billiards technicians take an average of six weeks to craft a table.
If you can't wait, if you would like to buy a table quickly, we have in stock around thirty pool tables available for immediate delivery by a Toulet technician ! The cabinet and cloth colors are already set, but nevertheless, you will surely find the table of your dreams ! American pool table, 8 Pool or French pool in different sizes.
* Delivery time depending on the delivery round schedule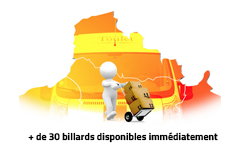 What are the steps to buy a pool table from the Shop and Go ?
All Shop and Go pool tables can be viewed directly in our showroom located in the North of France. If you do not have the possibility to go there, you can find the characteristics of each billiard table on the site as well as photos. Are you interested in a particular model ? Contact us directly by email or by phone : +33 (0)3.20.46.25.54, our team will answer all your questions.
Buy a 8 Pool table (Blackball) available immediately
Buy an american pool table available immediately
Buy a french pool table available immediately
Ping pong table available immediately