Lambert Table
Design Billiard Tables
Resulting from the collaboration between Christophe Lambert and Toulet, the Lambert Table billiard has been designed to combine technicality, practicality and design. Indeed, the Lambert Table billiard can be transformed into a billiard table and thus allows to enjoy meals AND billiard games!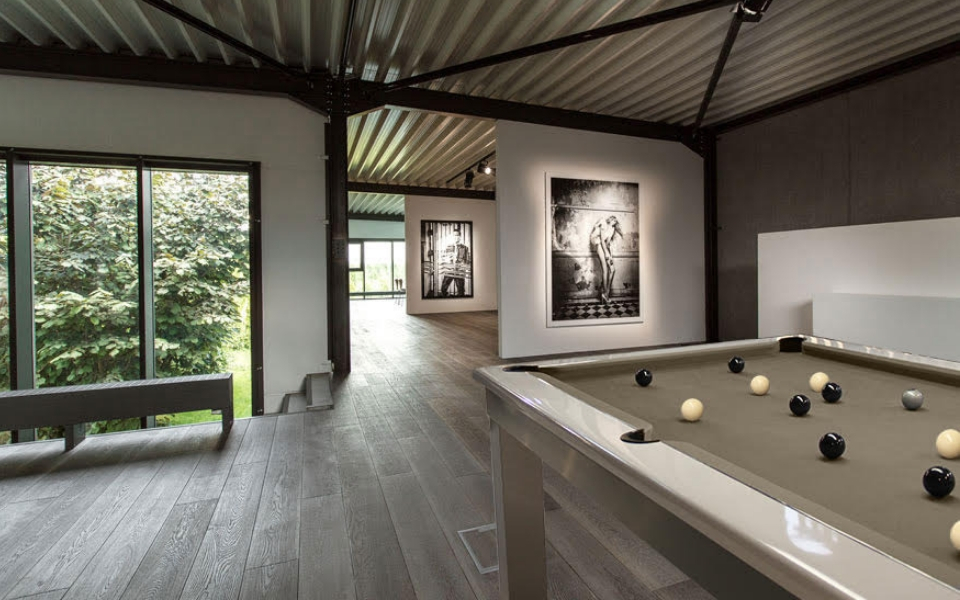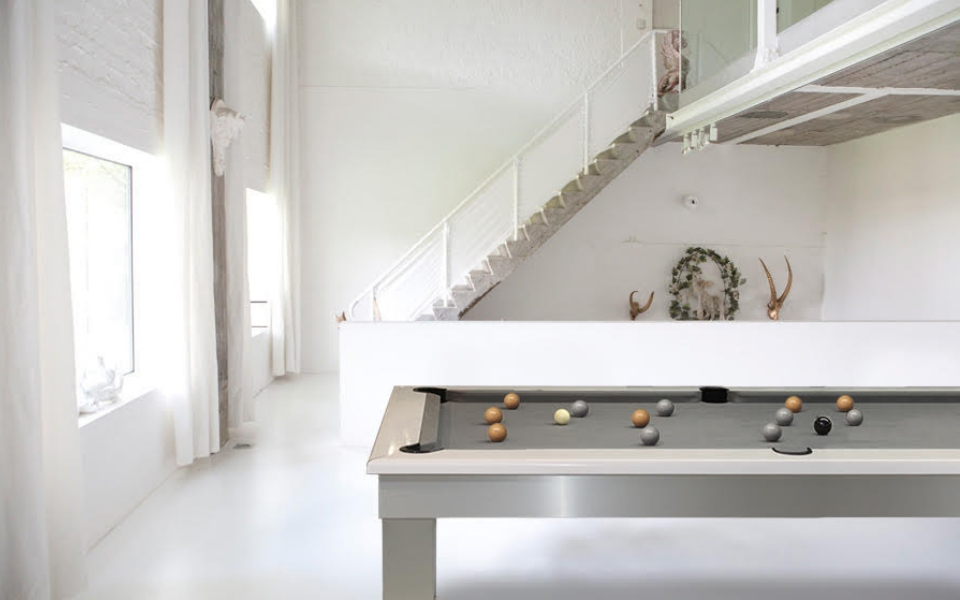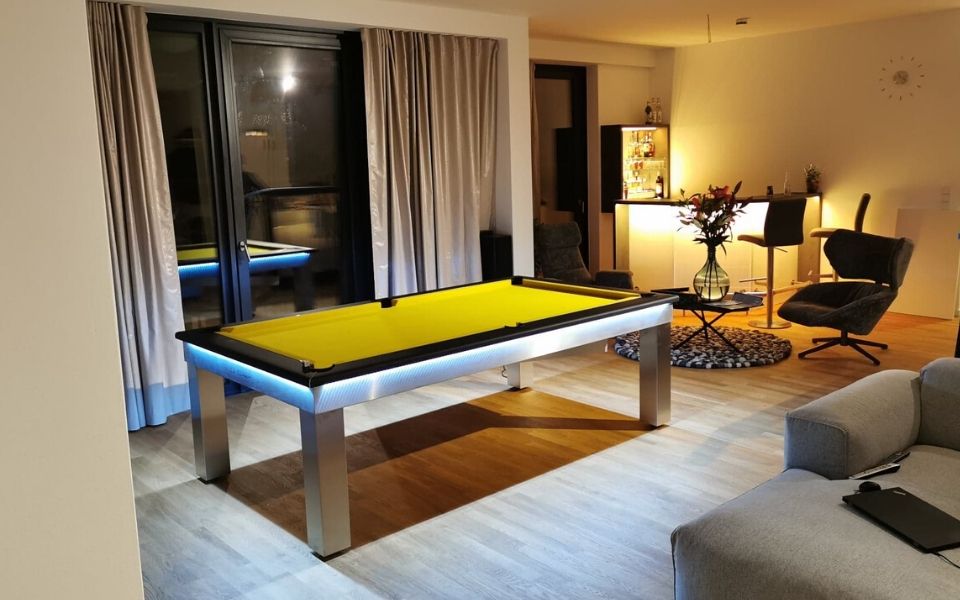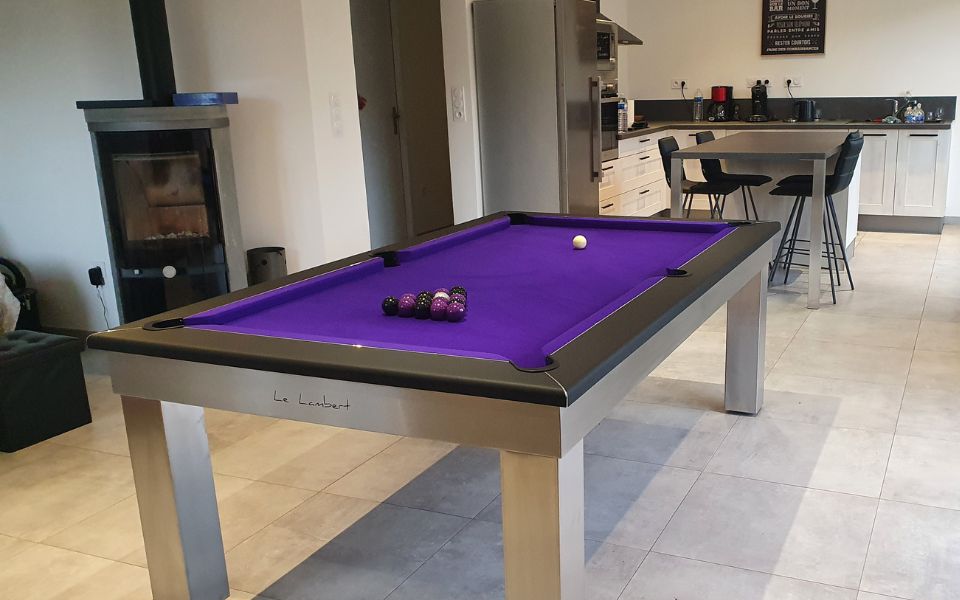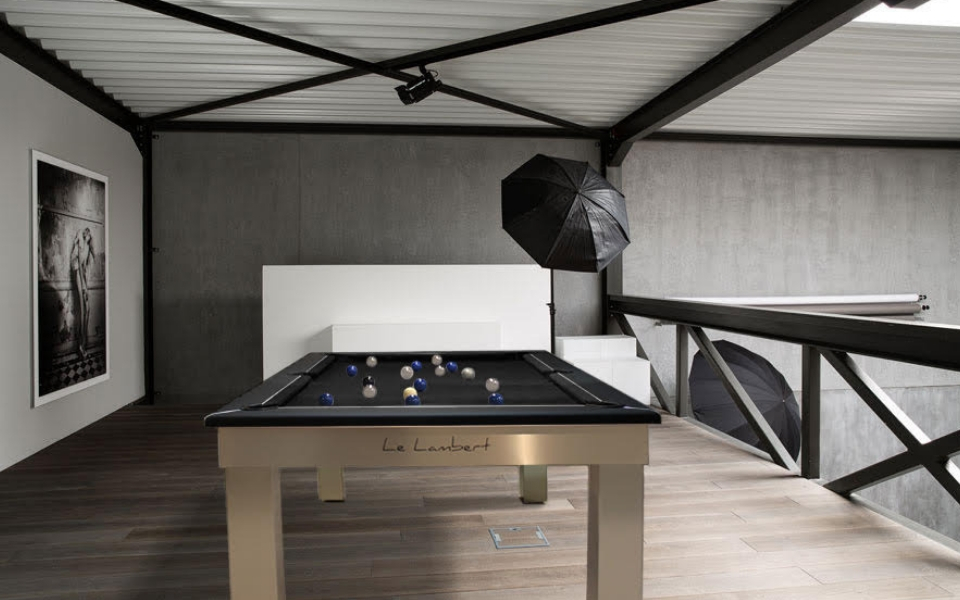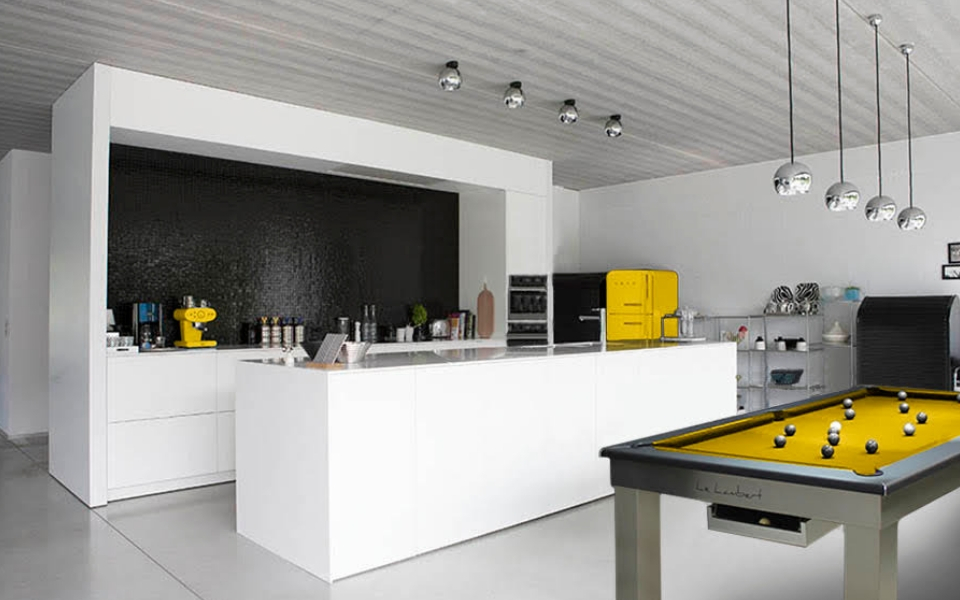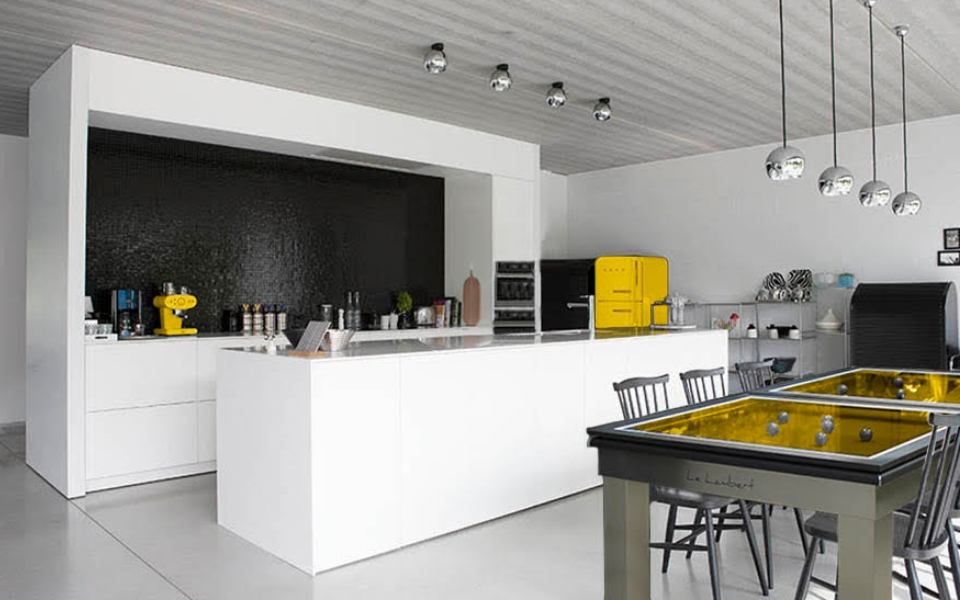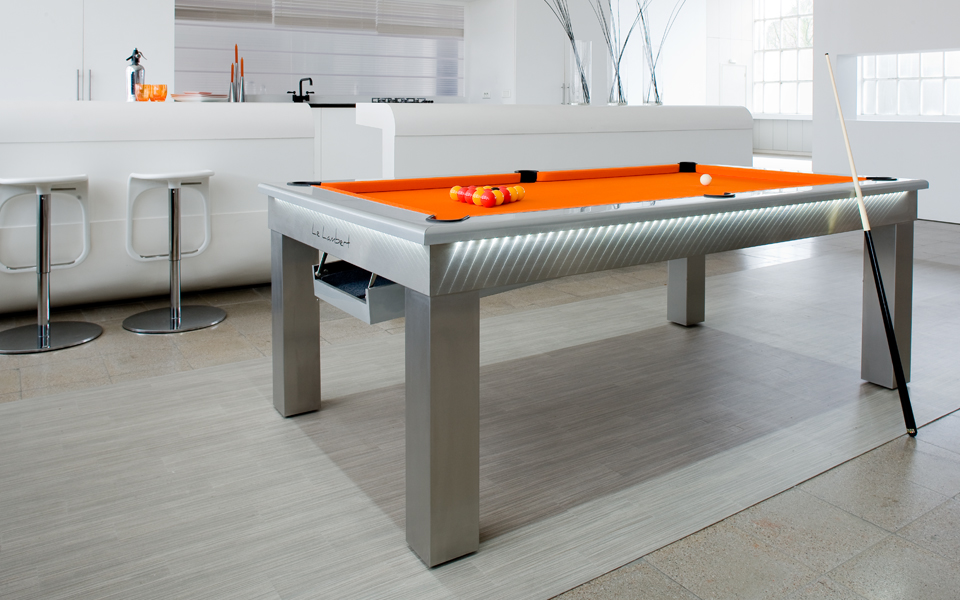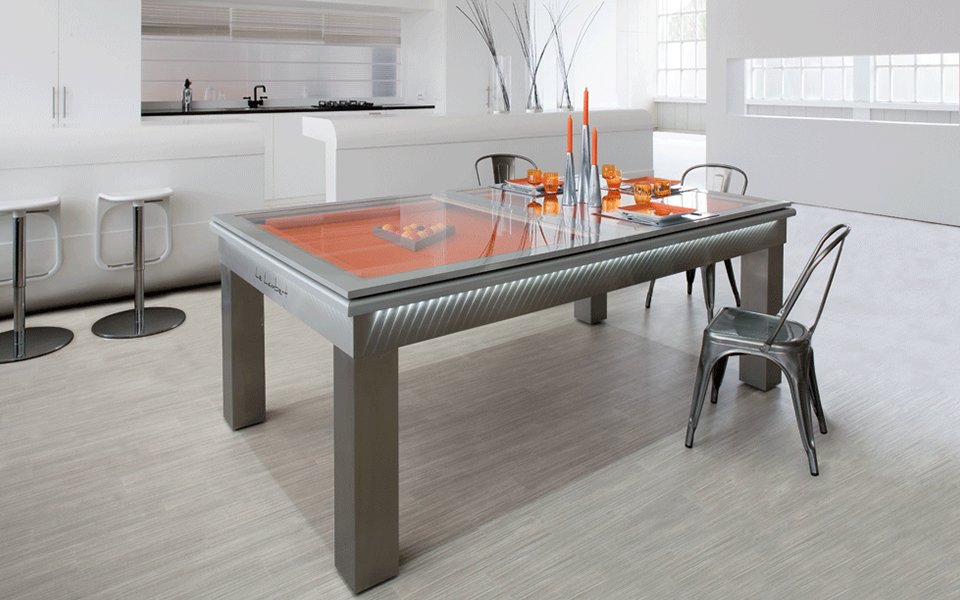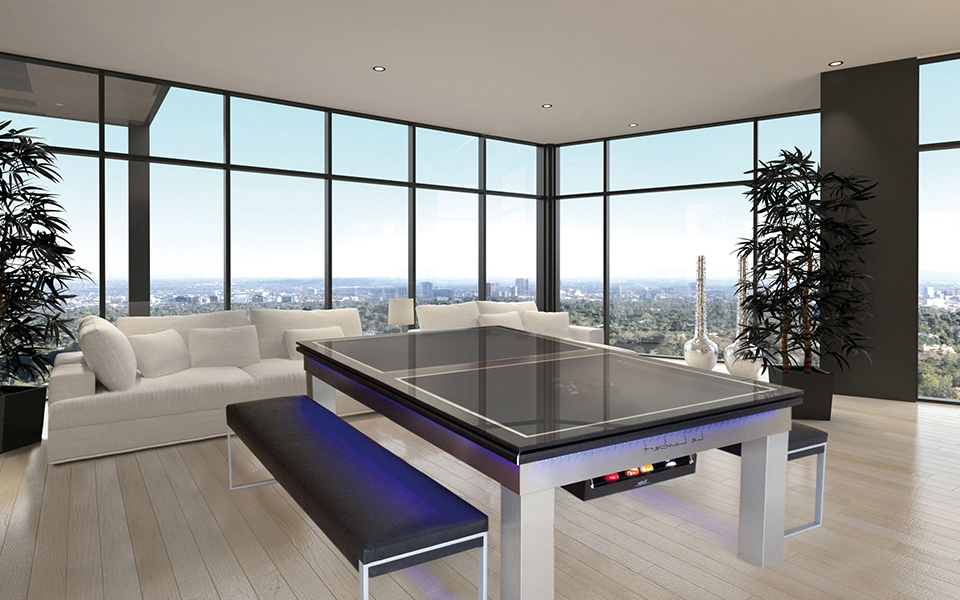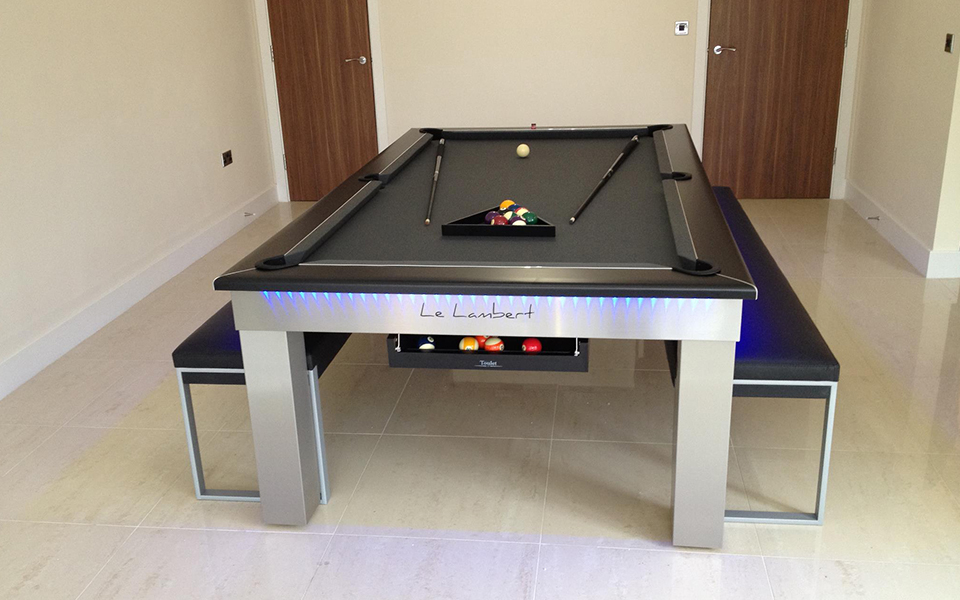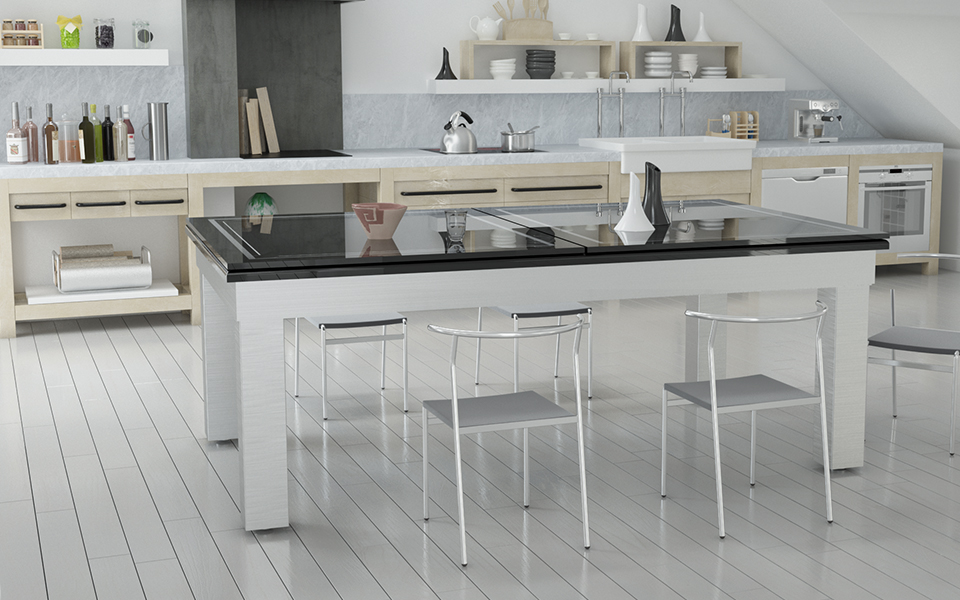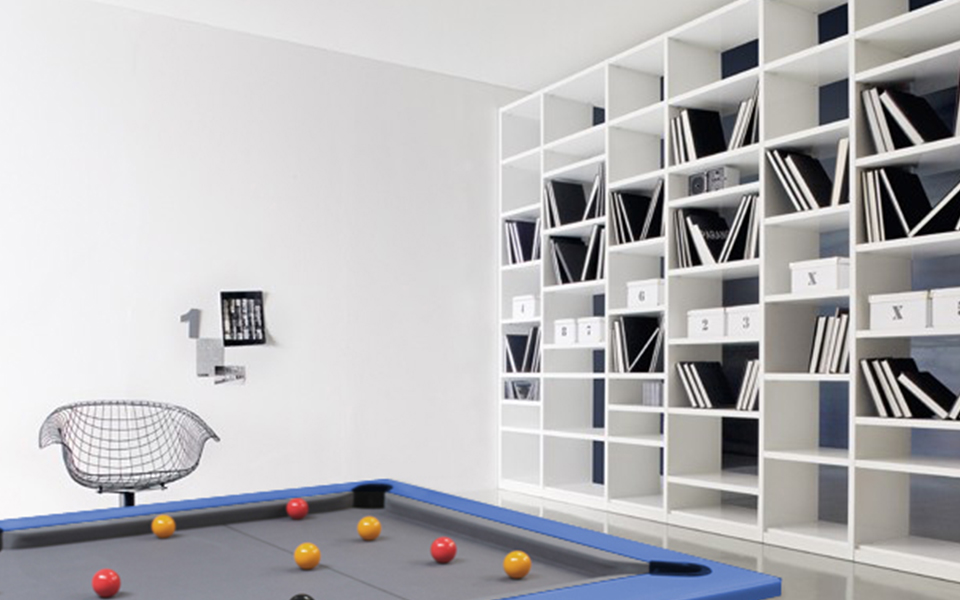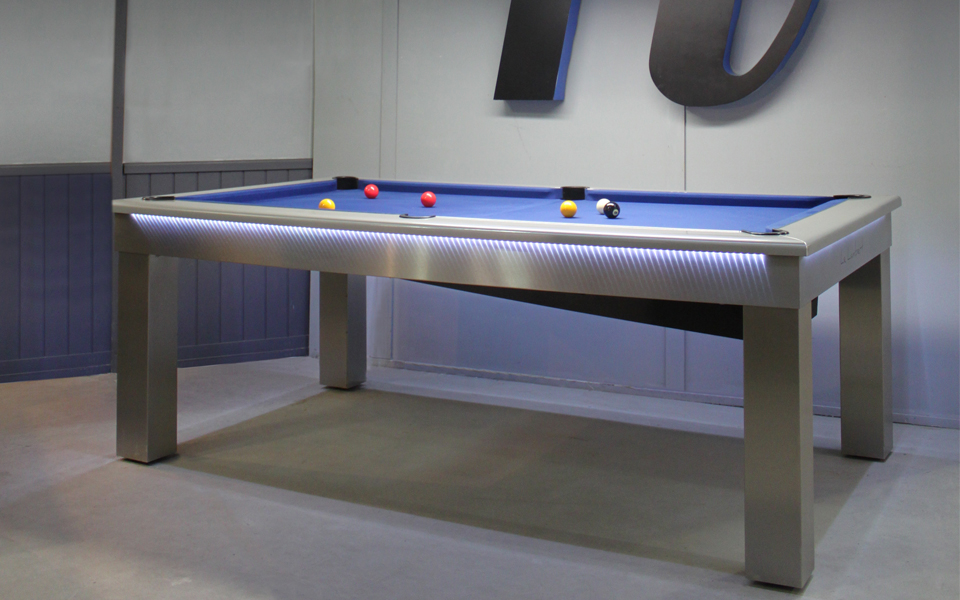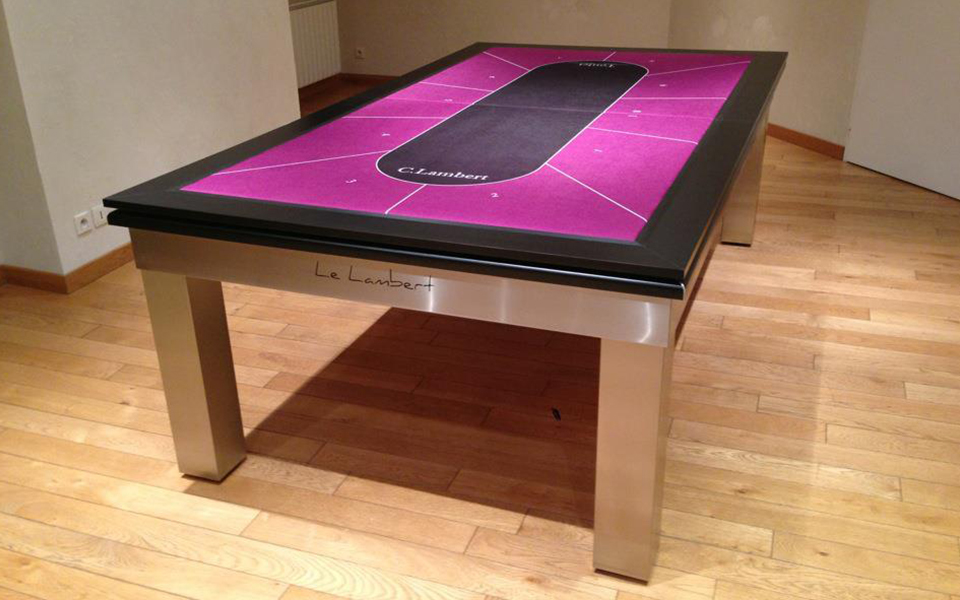 Technology and practicality with Le Lambert Table
The Lambert Table billiard has been designed to fit perfectly into a contemporary interior and meets the standards of official competitions. The difference with the Le Lambert model is the possibility to transform it quickly and easily into a dining table. It can accommodate up to 12 people depending on the size selected.
Available in English billiard (Blackball) or American billiard, you can select the details of your billiard to make it unique.
Customize the pool table of your dreams
The body of the Le Lambert Table billiard is made of brushed stainless steel. As for the Le Lambert model, the customization process starts with the choice of the laminate covering the frame. An incredible choice of classic colors and more than a hundred wood, stone, metal or even fluorescent and glittery effect colors… All in matte, satin or glossy finish.
Go further in your creation. Match the pockets, in rubber or leather (more than 100 colors), and the options available on this model: white or colored diodes, on mains or battery, wood or glass trays for table use… Trays that can also be transformed into a poker table by adding a custom cloth on the back. Think also of the chairs, benches and bars made to measure in the spirit of your billiard table.
On the technical side, the L-shaped rubber rails meet all competition standards. The billiard tables are equipped with Simonis (American billiards) or Strachan (English 8-pool) mats. The soundproof ball return and the 65 mm diameter jacks that allow you to level the billiard table guarantee an optimal quality of play. A retractable stainless steel box allows the return of balls. When closed, it allows the passage of the knees for the table position.
A billiard table for people with reduced mobility
The only billiard table adapted for people with reduced mobility. This elegant billiard table has been designed to be used by all players. This billiard table is the only one adapted for people with reduced mobility. For more information, contact us directly by phone or by mail.
To help you, here is a table showing the available options: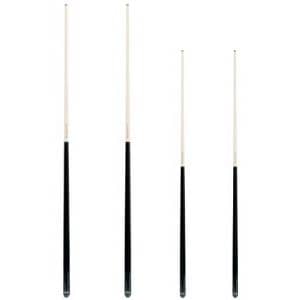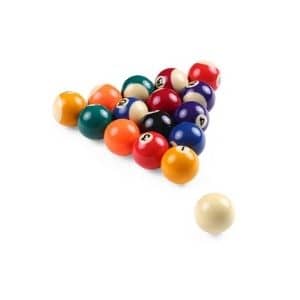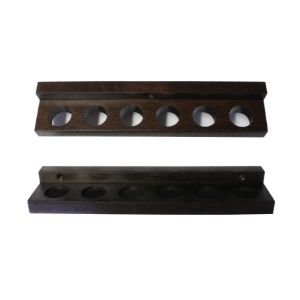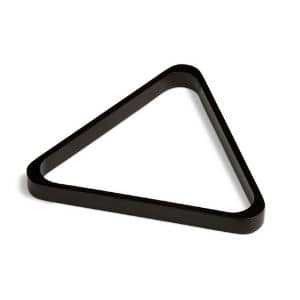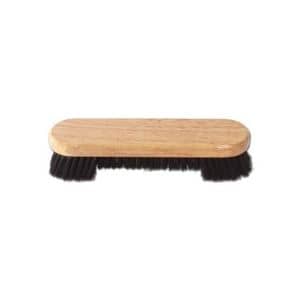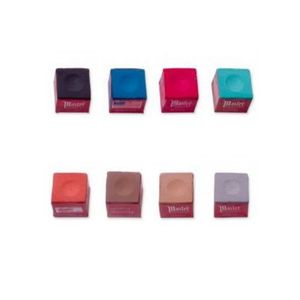 Non-contractual photo
Do you want customized accessories that perfectly match your billiard table? Discover our range of customizable cue racks, the collection of decorative balls with more than twenty colors to choose from, or the cues for all modes of play.