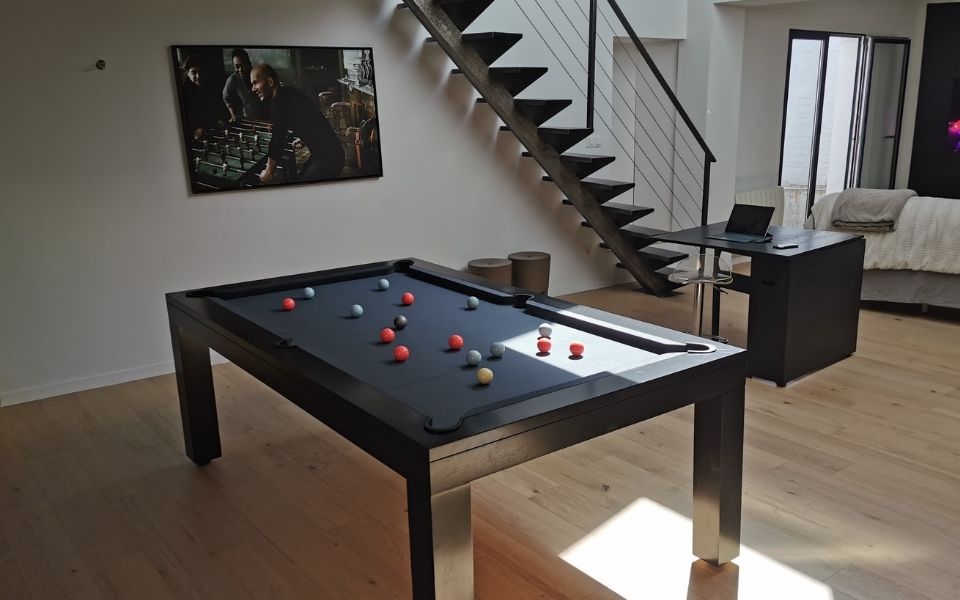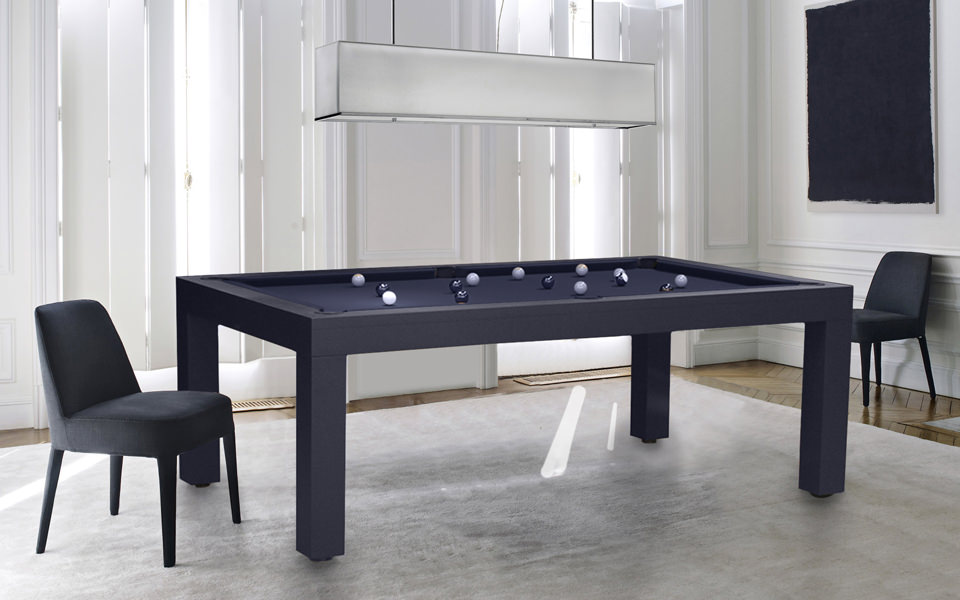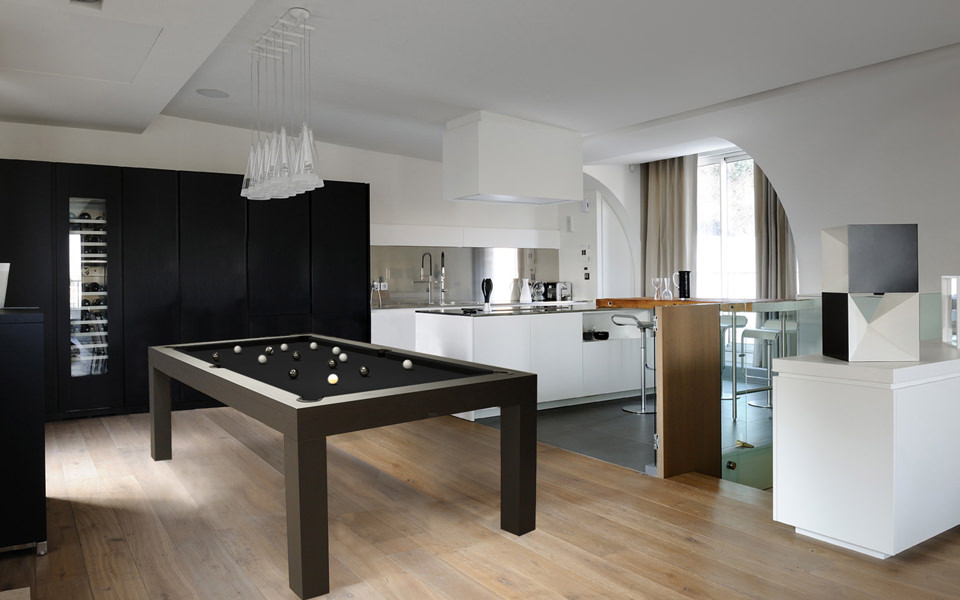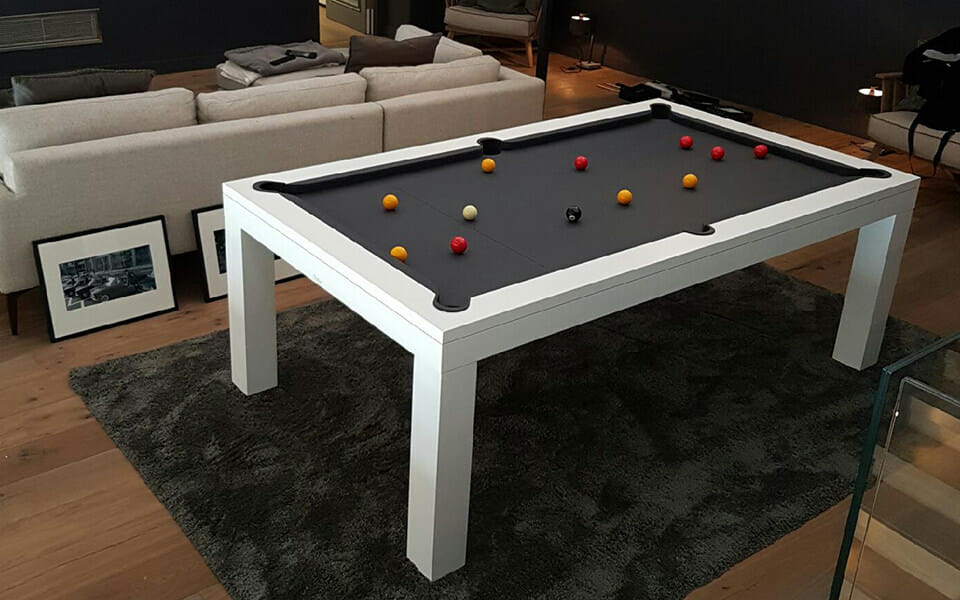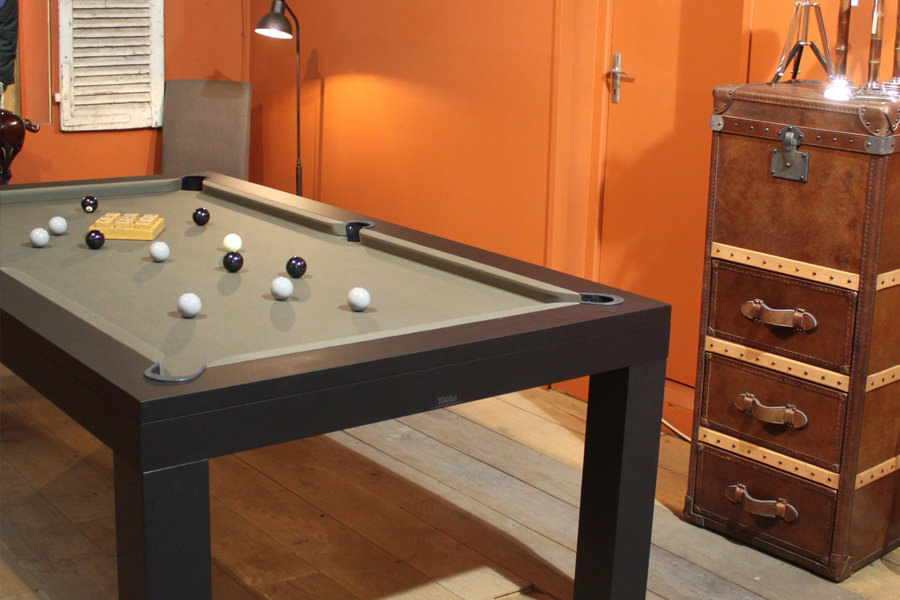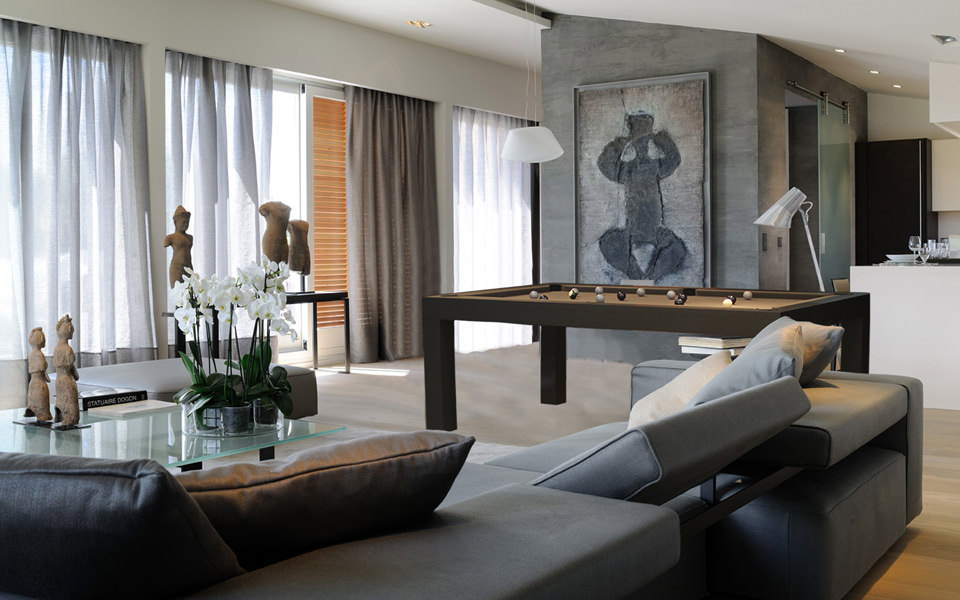 Pearly
A billiard table with straight and elegant lines that fits into any interior.
100% customizable
Each Toulet billiard table is made to measure, at your request. You are free to choose the color of the wood of your Pearly pool table from the color chart, with a mat or satin finish.
Discover the available carpet colors : more than 30 colors All color charts here
The quality of pool table Pearly :
The frame and the legs are in solid wood (Kotibé). The rectified slate is 19mm one-piece. The rubber bands meet all competition standards. Competition quality fabrics from Iwan Simonis.
The Pearly billiard is available in a size of 1.90m or 2.10m.
The Pearly can easily be transformed into a dining table or desk by adding a wooden or glass top (different finishes possible). We also offer tailor-made chairs, benches and bars in the spirit of your billiard table.
To help you, here is a recap of the elements of the Pearly :
The Pearly pool table is available in 1.90m (6 ft) or 2.10m (7 ft) with a 20mm slate.
Configure your Pearly basic pool table according to the game mode :
Pool
Carambole (French billiards)
8 Pool
Snooker
Mixed billiard table
The Pearly can be converted into a dining table on option. It is also possible to add a poker or ping pong top.
It does not have a coin mechanism.