Toulet, a specialist in customizable billiard tables since 1857, creates unique, made-to-measure projects. Zoom today on an original and exceptional project, the realization of a billiard table in burnt wood.
Burnt wood, an ancestral Japanese art
This trend in architecture and interior design has its origins in medieval Japan. Also called Shou Sugi Ban or Yakisugi, this technique of burning wood was used to clad houses in order to slow the spread of fire.
Resistant, ecological, durable and decorative, burnt wood is prized by architects and designers around the world. Yakisugi is a trend in decoration and architecture.
Indeed, for a long time reserved for exteriors, burnt wood is now used everywhere. Fireplaces, wall coverings, furniture, lighting, decorative objects, … there is no limit.
At Toulet, it is precisely the challenges that push us to innovate and renew ourselves constantly.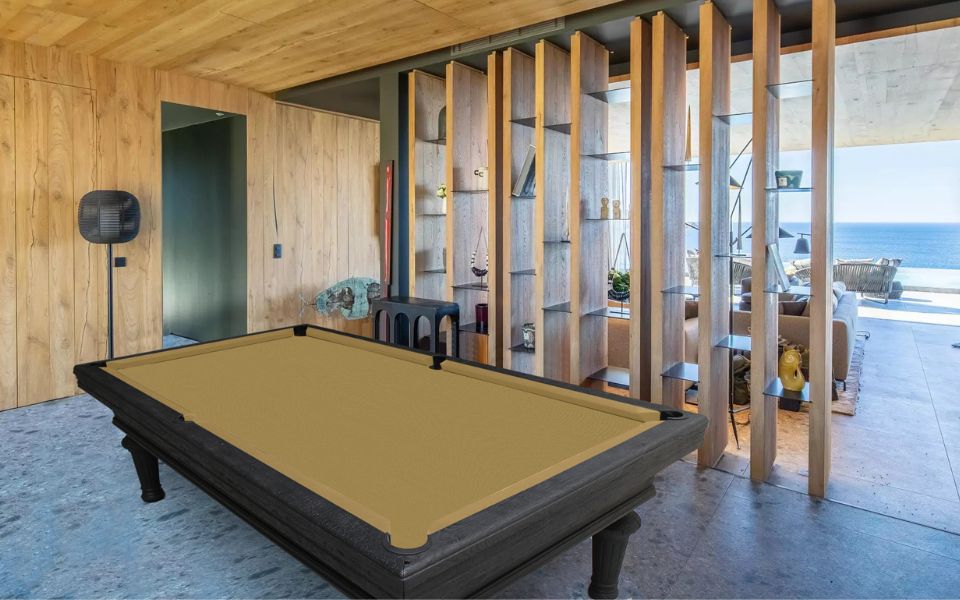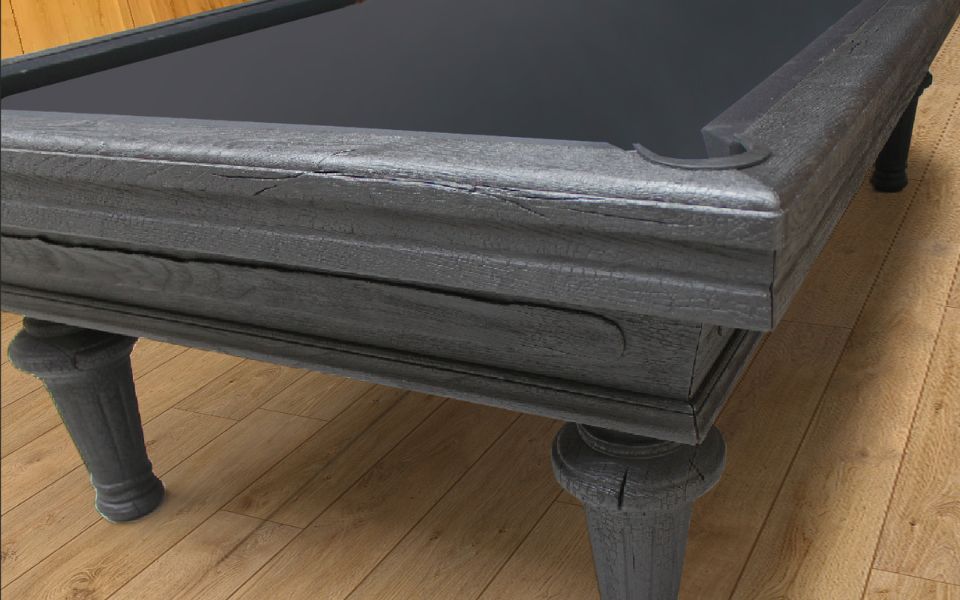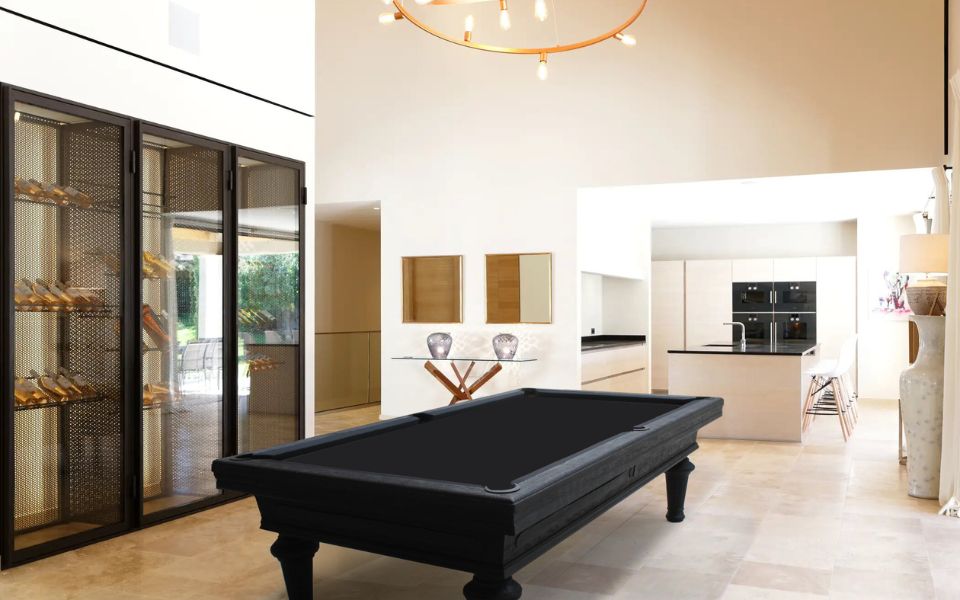 The realization of the billiard table Empereur in burnt wood
It is thus that the Toulet house carried out following the request of a customer, the manufacture to measure of a billiard table in burnt wood.
The choice fell on the classic billiard Empereur. A refined and elegant model which, according to the personalization, can be integrated into many styles of interior
For this exceptional realization, Loic Henrio, an artist specialized in the Yakisugi technique, worked on each wooden part. After being oiled and varnished, the burned wood billiard table has now an optimal protection until several decades.
The result is just incredible. The intense black of the burnt wood brings out all the fibers of the oak. Very elegant, this unique billiard table can be installed in a minimalist design room or a chic and sophisticated interior.
The final look depends on the wood used but also on the heat of combustion. This makes each realization a unique billiard table. The customization of the cloth and leather pockets also allows you to personalize your burned wood billiard table according to your interior.
There are no limits. The only one being your imagination. This technique of burned wood can be used on other Toulet billiards. Don't hesitate to contact us for any custom-made realization. Discover our range of customizable billiards.