Very widespread in the United States, the shuffleboard seduces more and more European players. Toulet has been a billiard specialist since 1857 and is the only French manufacturer to offer Made in France shuffleboard tables.
The shuffleboard game originating from Great Britain
If you have had the opportunity to travel across the Atlantic, you have surely discovered shuffleboard in the many playgrounds open to the public. However, this game has its origins in Great Britain, in the 1500s.
Very popular in the taverns, it develops only from the 1900s in the United States before knowing a large success after the Second World War.
Toulet, unique French manufacturer of shuffleboard tables
Manufacturer since 1857, Billards Toulet have a unique know-how in the realization of customizable game tables.
This exceptional know-how represented by a multidisciplinary team, allows us to offer a range of custom-made game tables: billiards, table soccer, ping-pong, poker, chess, and especially shuffleboard tables.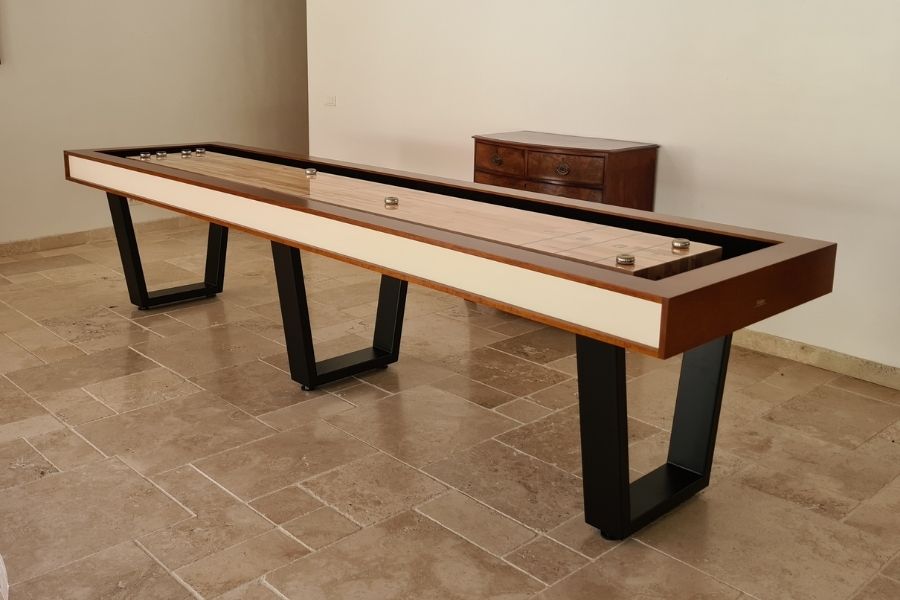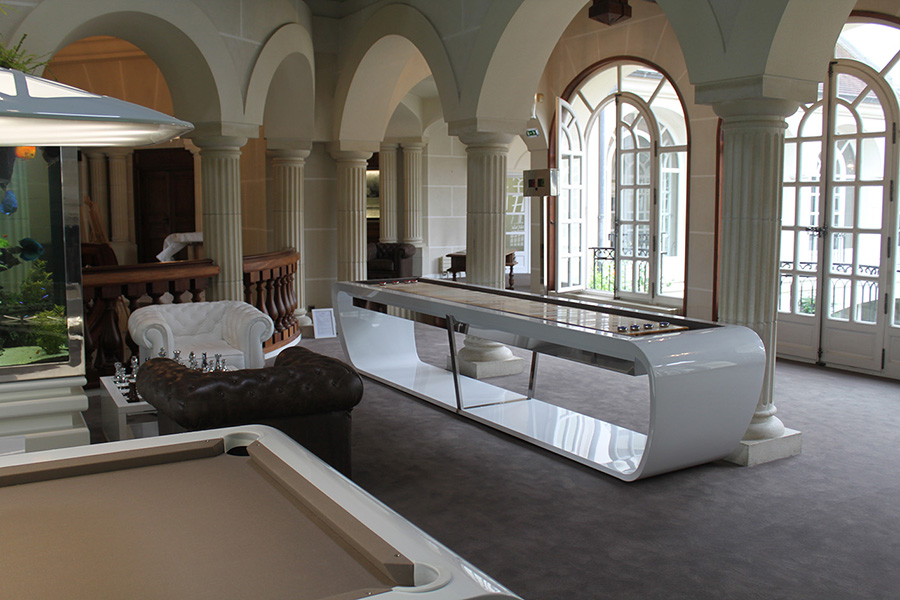 100% Customizable
Dimensions, aesthetics, colors or even wood tint, each element of the table is customizable. The materials are carefully selected for a Made in France shuffleboard table that is as pleasant to use as it is to admire.
Each shuffleboard table is made to order according to the customer's personalization. It fits perfectly into each interior. A perfect harmony to the decoration.
For a customized game room, it is also possible to make game tables in the same design. For example, you can purchase a pool table and a shuffleboard made from the same wood. Like this custom made game room with a pool table and a shuffleboard covered in leather.
Wow effect guaranteed, especially for establishments offering game areas.