When you want to buy a pool table, there are a number of points to take into account, such as the mode of play, aesthetics, size or even the budget of course. But you have to be careful with the technical characteristics of the billiards. Today we talk about the slate.
A pool table is made up of a frame with legs, a slate where the cloth is found, and a top frame with the cushions and sight spots.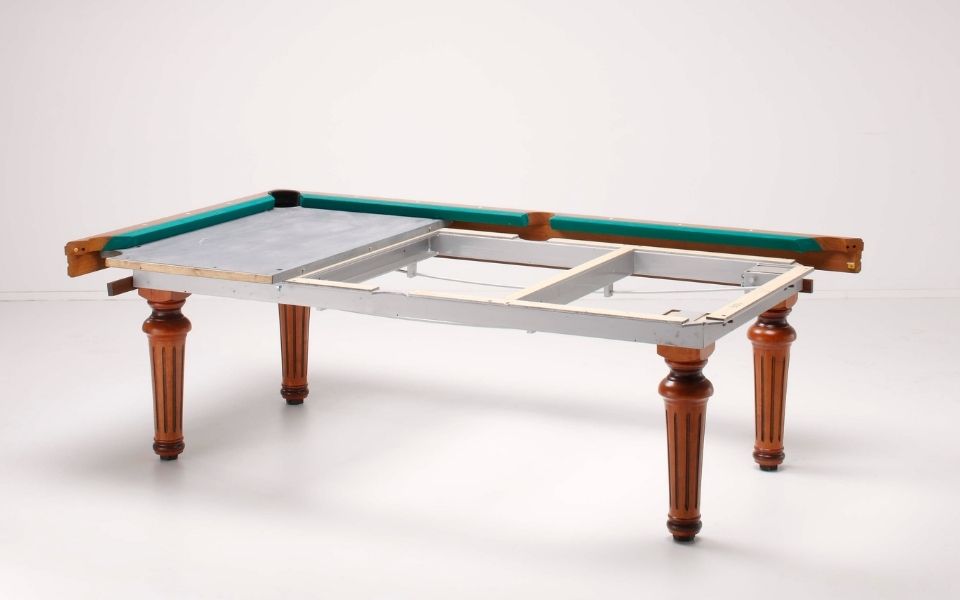 Pool table with slate for excellent game quality
Regardless of the type of billiards (American, English, French or Snooker), slate is the only material used in the manufacture of quality pool tables. Indeed, slate guarantees perfect flatness, which is essential for superior playing quality. The balls roll faster and more precisely. In addition, it is not afraid of humidity and temperature variations.
Some manufacturers offer billiards with wood fiber (MDF) to replace the slate. A choice that allows to offer pool tables at low price. Indeed, slate is an excellent and expensive material. This often justifies the price difference between similar models. But you should know that MDF fields age badly and easily deform over time. The quality of play is thus impaired. An essential point to take into account when buying a billiard table according to everyone's expectations.
The different types of slate
There are several types of slate. Most of the time, billiards are equipped with a one-piece slate called monobloc, of minimum 19 mm thickness. This is easier to install.
Depending on the size of the billiard table, there are slates in 3 parts or even 5 parts for larger ones such as snookers. The thickness of the slate therefore varies depending on the size of the billiard table but also on the playing requirement. Indeed, competitive pool tables often have thicker slate. This type of slate requires the intervention of a professional for its installation.
How do I know if my Toulet pool table has a slate ?
It's very simple ! All Toulet pool tables without exception are fitted with quality slate. To have perfect flatness, each slate goes through a lapping process. Using high-performance machines, this involves grinding to 1 / 10th or 1 / 20th of a millimeter of the stone in order to correct micro-defects.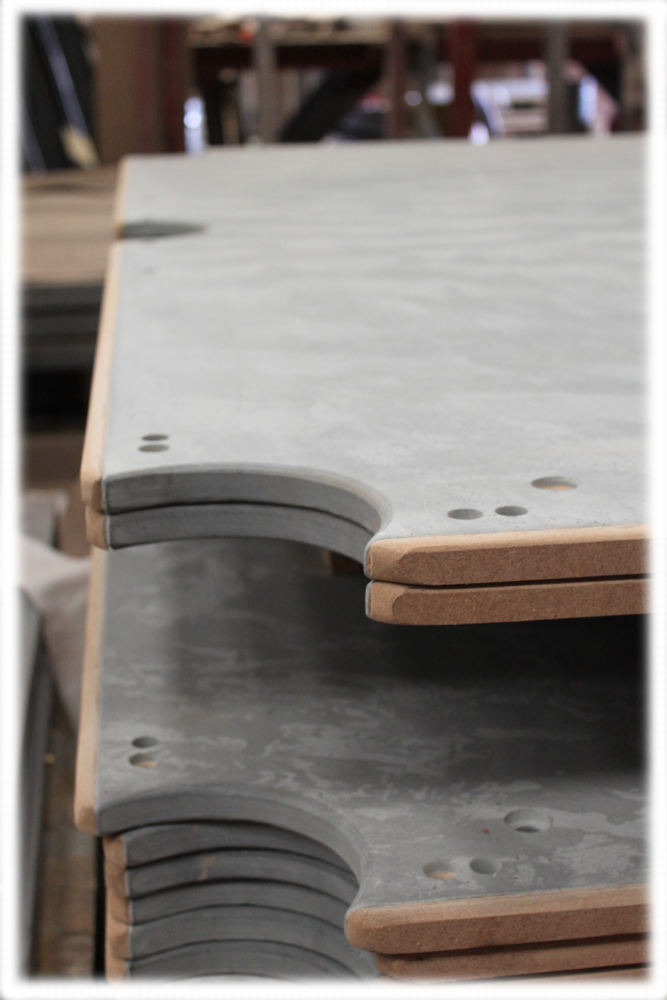 On the site, you can find the different technical characteristics on each billiard table. To configure your pool table, head to our online configurator.