Great novelty in 2019, the new billiard Whitelight from workshops Toulet will surprise you with its futuristic design. A Toulet new generation creation !
The interest in design has never stopped growing in recent years. The field of billiards has not escaped these developments. Toulet Billiards, which have created original and unusual models for more than 160 years, invite you to discover its new billiard design Whitelight.
The billiard design Whitelight, a true work of art play
Bold and surprising, the billiard Whitelight pays tribute to the immense creativity of our designers Toulet.
If you are attracted by the beautiful objects, this billiard of 2.40 m in fiber composite with carbon reinforcement, will take its place in your interior. Its unusual shapes makes billiard Whitelight, an exceptional model. Indeed, its final aerial shape gives it an aspect of absolute lightness.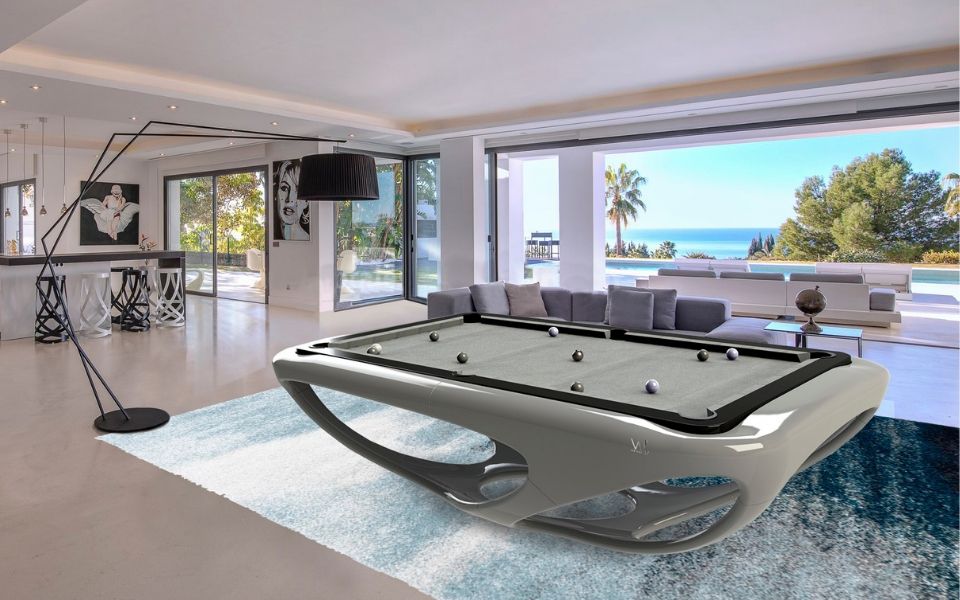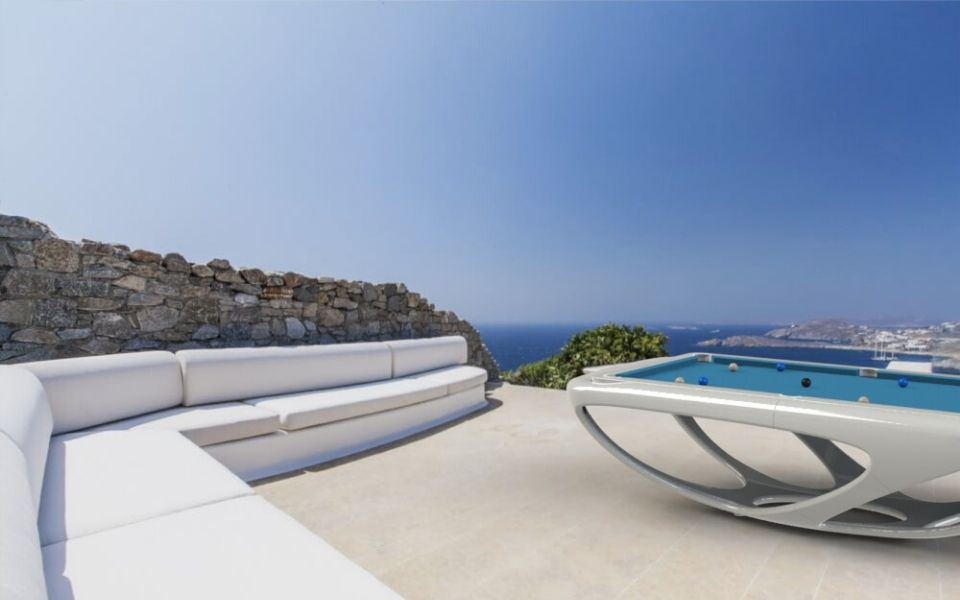 Fully customizable, ideal for interior design projects
The billiard high-end exposes itself as a work of art in adequacy with the decoration of the place. Indeed, each billiard Toulet is fully customizable to make a unique object. It responds to current design trends and echoes the new forms and practices of today, with a resolutely contemporary spirit.
First of all, Whitelight billiard can be declined in more than 500 references of paintings, all available in matt, satin or lacquered finish. The pockets can also be chosen among 100 colors of leather and the cloths among 30 shades …
With the addition of an overflowing table top, the Whitelight can turn into a dining table or office table. His tops can also be converted into poker table by adding a specific cloth on the back !
By taking the gel coat option to make antifouling on the slices, Toulet offers the possibility of acquiring the Whitelight outdoor billiard.
As you can see, the Whitelight is personalized to the last details. The playful furniture and ideal design for the professionals of the decoration. The Archi Expo website for architects and interior designers from all over the world is proud to present Whitelight billiards in its novelties !