The timeless billiard room, dark and smoky by the players's cigarettes, has inspired many film makers. Complete intrigues or cult scenes are filmed around the billiards. We find as big favorite actors billiard scenes, Paul Newman, Jean Gabin or Clint Eastwood.
However, these scenes are not necessarily reserved for men, proof is with Beyoncé Knowles in "Cadillac Records" by Darnell Martin in 2008.
Through various publications on social networks, Billards Toulet makes you discover, or re-discover these famous movies. You will discover the cult scenes around a billiard and movies where billiard is even in the center of history.
Billiard, film star at the cinema
This is the case with the first publication we share: "The Hustler" from Robert Rossen, released in 1961. Eddie Felson "Fast Eddy" is a hustler at billiard. This one makes believe that he is bad to raise the bets, then he plucks his opponents. He will try his chances against Minnesota Fats, an unbeaten player for fifteen years.
A sequel goes out in 1986, "The color of money". We find Eddie who retired from the practice of billiard under the pressure of gangsters. He then meets Vincent, a young and promising billiard player who reminds him of his youth.
Another film released in 2002 on the theme of billiard players: "Poolhall Junkies", or "Pool Sharks" in Quebec. Johnny wants to become a professional player but Joe, his mentor, confines him to scams. We follow his personal and professional adventures to get out of this gear.
Billiards makes its cinema everywhere in the world, the proof with the New Zealand film released in 2001, "Stickmen". With four awards won at the New Zealand Film Awards, it will be the most successful local film that year. Encounters between an inveterate seducer, a talker and a chic type a bit loser: the three best friends in the world but also excellent billiard players.
Billiards, appearing in the cinema
Released in September 1961, "The Stranger of Las Vegas" tells the story of eleven friends who decide to steal Las Vegas's biggest casinos the same night. They make most of their perfect plan around a pool table. But its execution will not go as planned …
The billiard design Blacklight is not left out. It is found in the American movie "The last witch hunter" in 2015 with the actor Vin Diesel.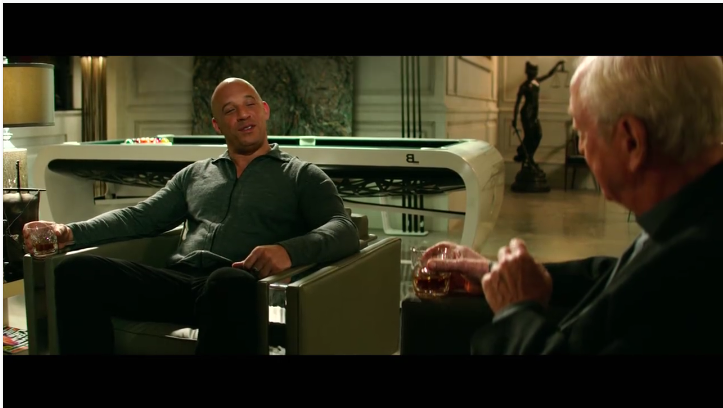 Other French or foreign films showcase billiards in cult scenes. Here is a non-exhaustive list :
"La Zizanie", french movie, in 1978 with the cult duo of Louis de Funès and Annie Girardot, still funny 40 years later;
"Billard à l'étage"french movie of Jean Marboeuf in 1995 with the actor Clovis Cornillac;
The comic American movie "Snow Dogs" by Brian Levant in 2002;
Neil Jordan's "The Man of the Riviera" in 2003;
"The Butterfly Effect" in 2004 with actor Ashton Kutcher;
"Wild Hogs" with famous actors John Travolta, Tim Allen or William H.Macy;
"Crazy dad" by Sean Senders in 2012;
…