All Toulet billiards are customizable. You can choose the finish of the wood, the color of the paint, the color of the cloth, the leather of the pockets or the table tops. To go even further and realize all your desires, we make your billiard table to measure. Even for the craziest projects that seem unfeasible, our teams are at your disposal to realize them.
Toulet billiards, the specialist in custom-made billiards. A billiard table on a boat? With pleasure! A billiard integrated in a mini ? Let's go for the adventure! Create a billiard table in burned wood Yakisugi?
As the examples in pictures show, with Billards Toulet, everything is possible. We can also mix styles of billiards like the wooden frame of a Megeve billiard with the legs of the Iron billiard.
Toulet has no limits: who among you will have the craziest idea?
You want to coordinate your billiard table with a specific piece of furniture or color. From samples, we can create the custom billiard table that will fit perfectly in your room. Conversely, you dream of a bar that matches your billiard table, our teams are able to make custom furniture like the example of the white shuffleboard. Ideal to create a unique space that looks like you.
Dress your billiard table in leather from the pockets to the feet, adorn it with Swarovski game markers,… The only limit is your imagination. So don't wait any longer, it's up to you, contact our teams to realize the billiard of your dreams.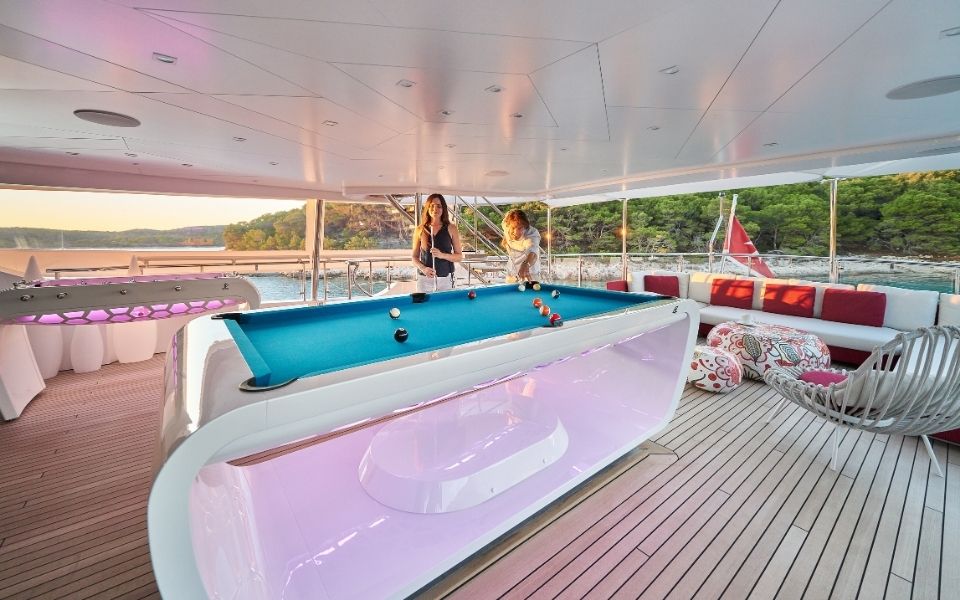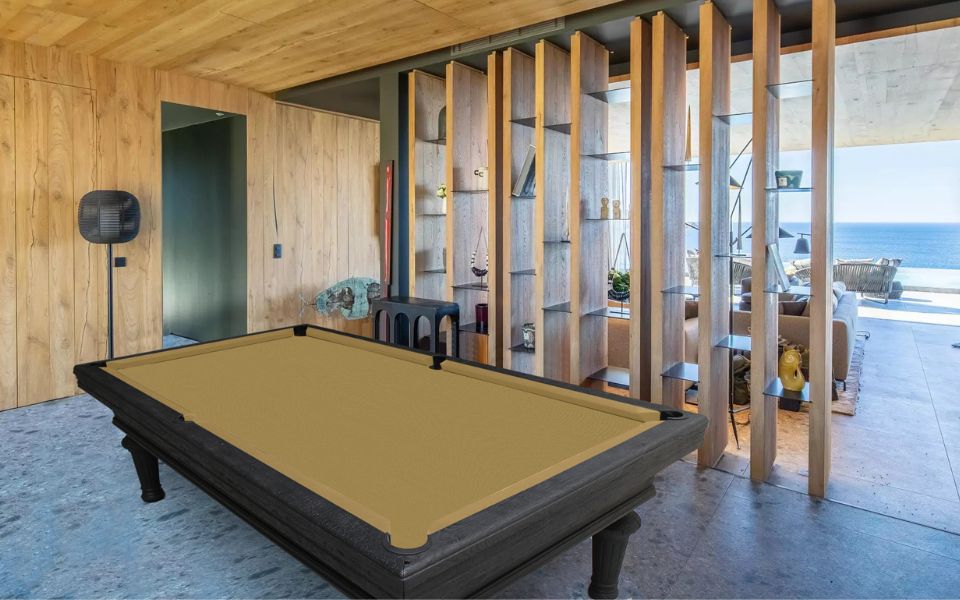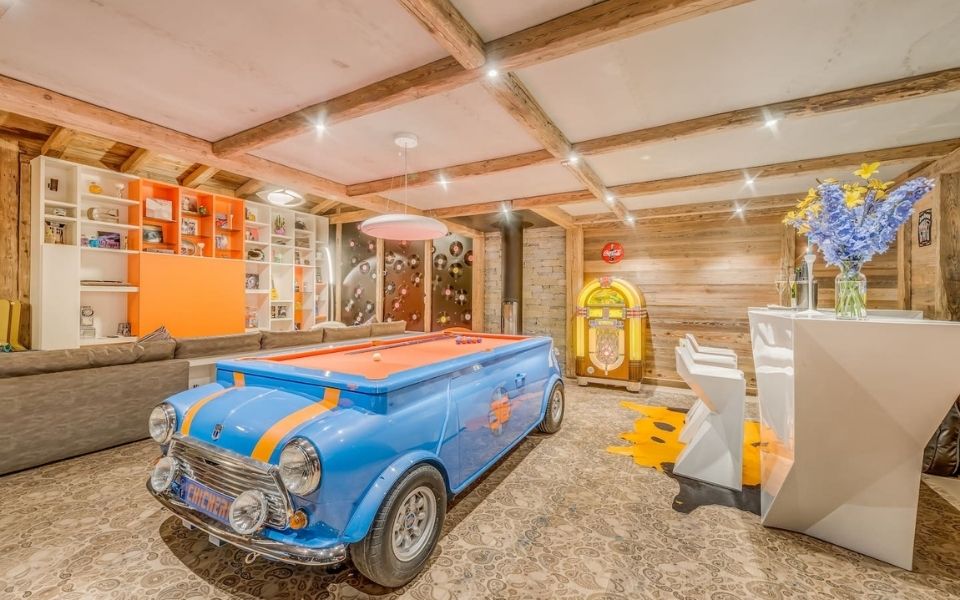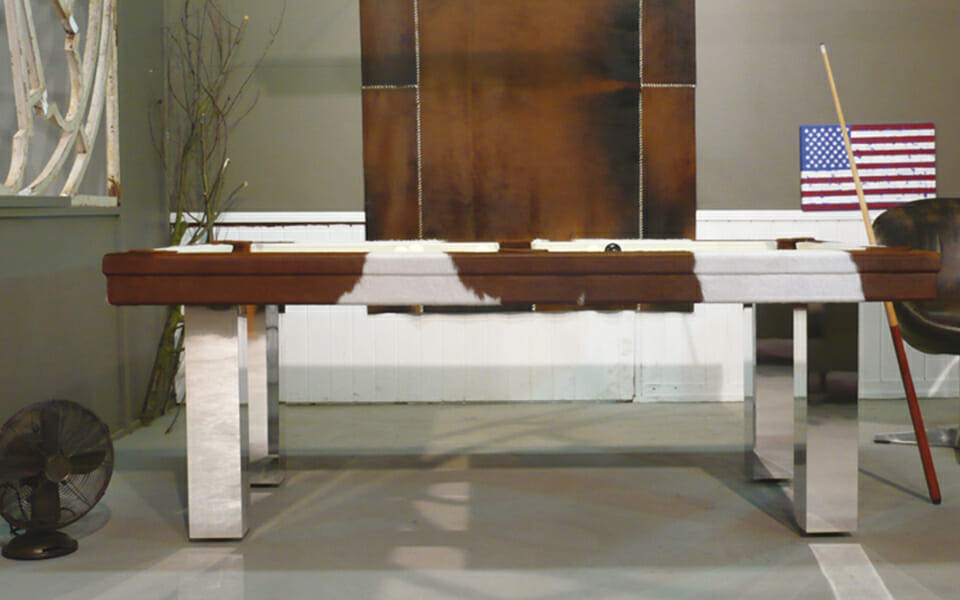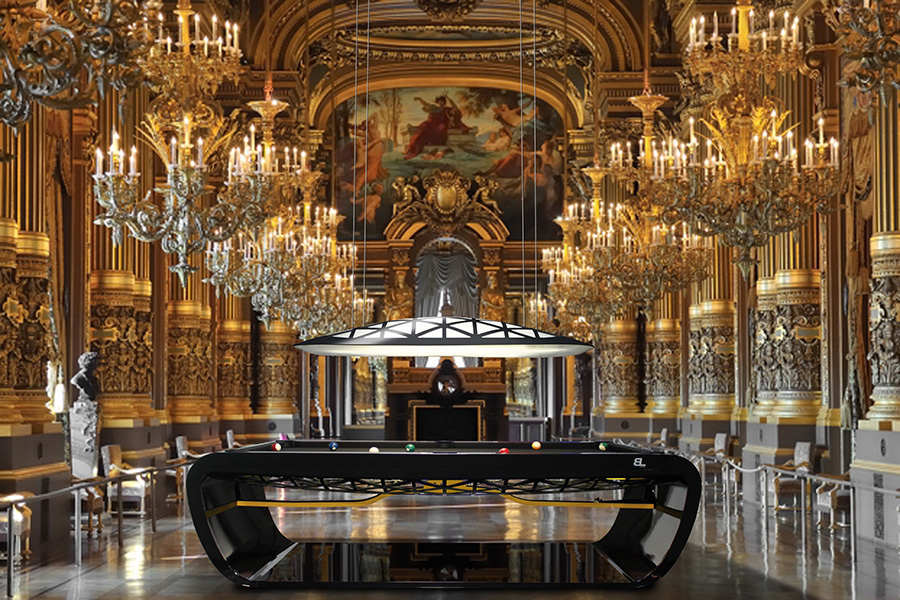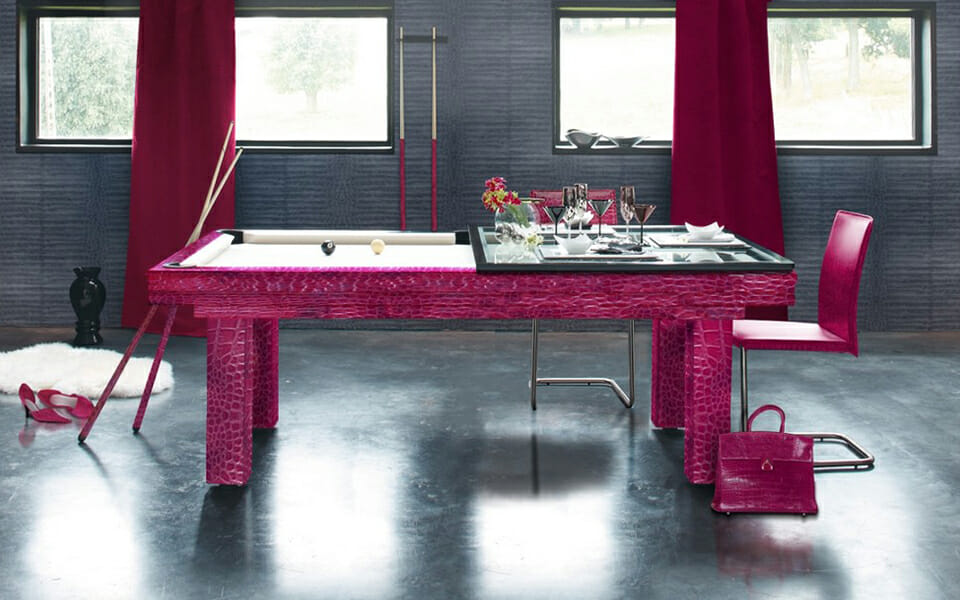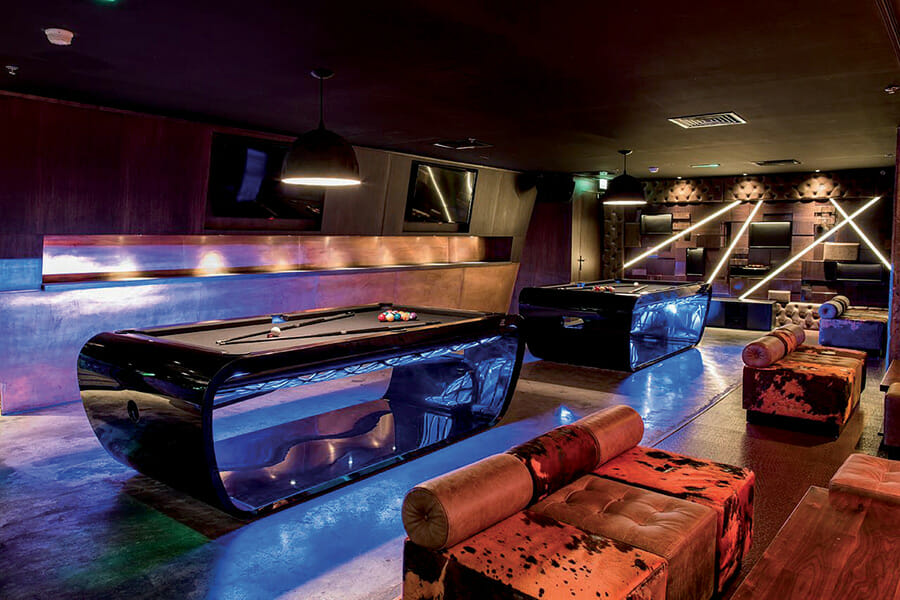 Design, classic, modern, competition, outdoor, discover our billiard collections. Are you interested in a particular model ? We can use this to make your billiard table.