Furniture made-to-measure
Do you dream of a house that reflects you? Have specific measurement needs ? Want a specific billiard table, or a specific color ?

Toulet offers furniture made to order, to create the billiard room or the house that reflects you: chairs and benches (to complement your billiard table), bar, console table, bedside table, office furniture: endless possibilities. Give us your contact details and a detailed description of the furniture desired (if made-to-measure), the precise dimensions required, and the color. We will pass your plan on our design office, which will make a suggestion. When your order is placed, we will make the furniture of your dreams within the agreed-upon time frame. TOULET suggests you turn your billiard table into a dining table by adding a wooden top (same color as the billiard table) or glass top (3 finishings available).. Be careful, all billiard tables are not convertible into dining tables, so don't hesitate to call us for more information.
+33(0)3 20 46 25 54 / toulet@billard-toulet.com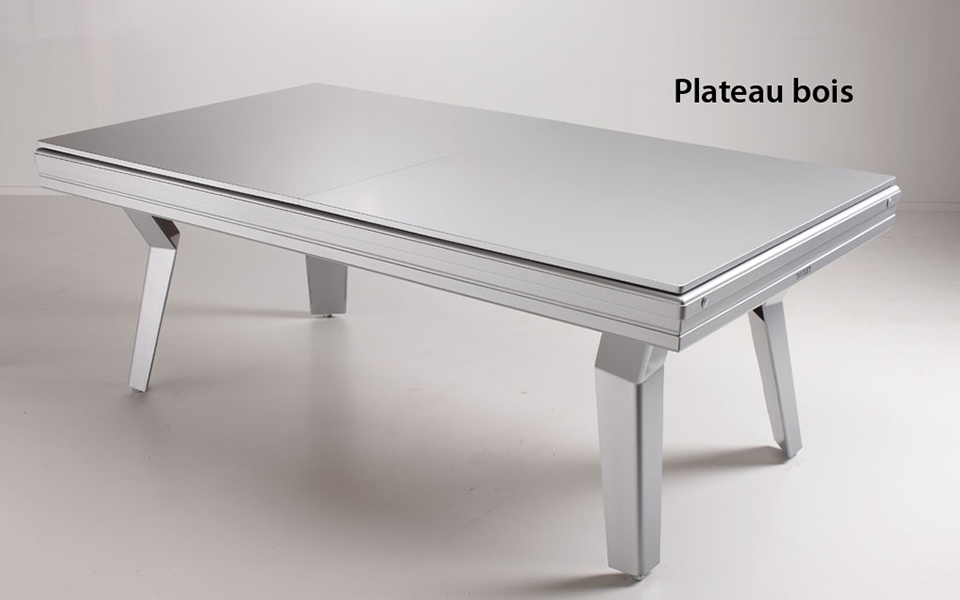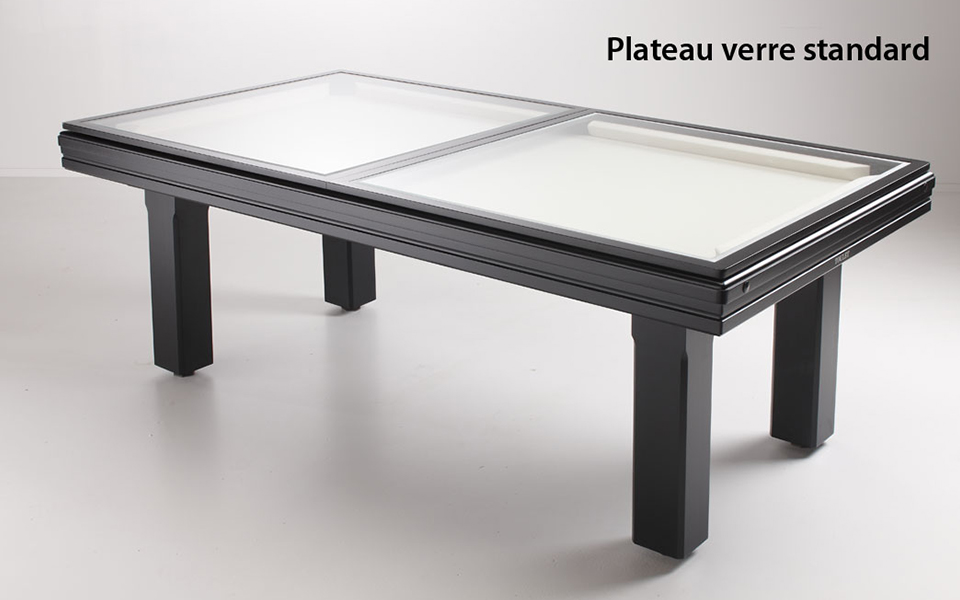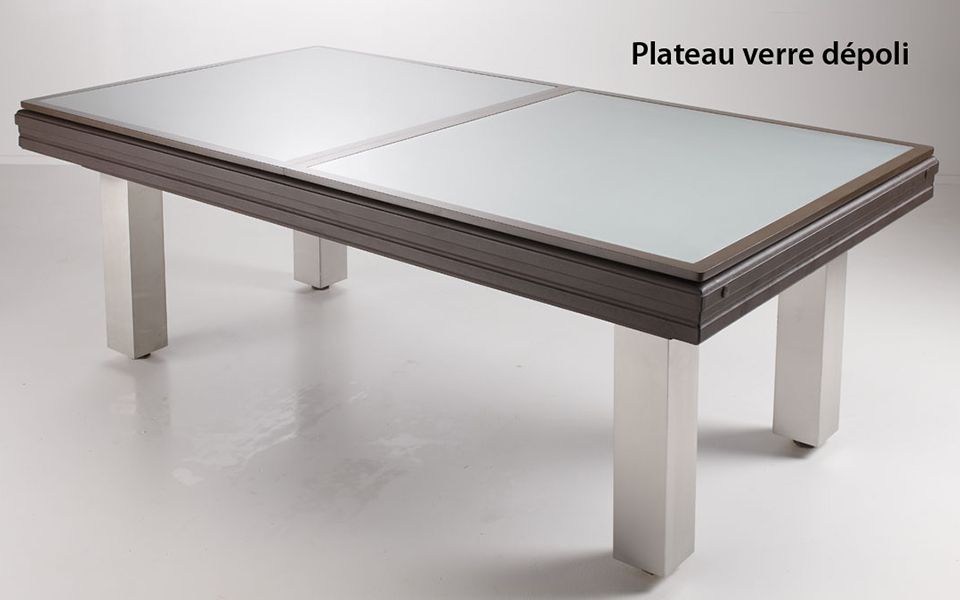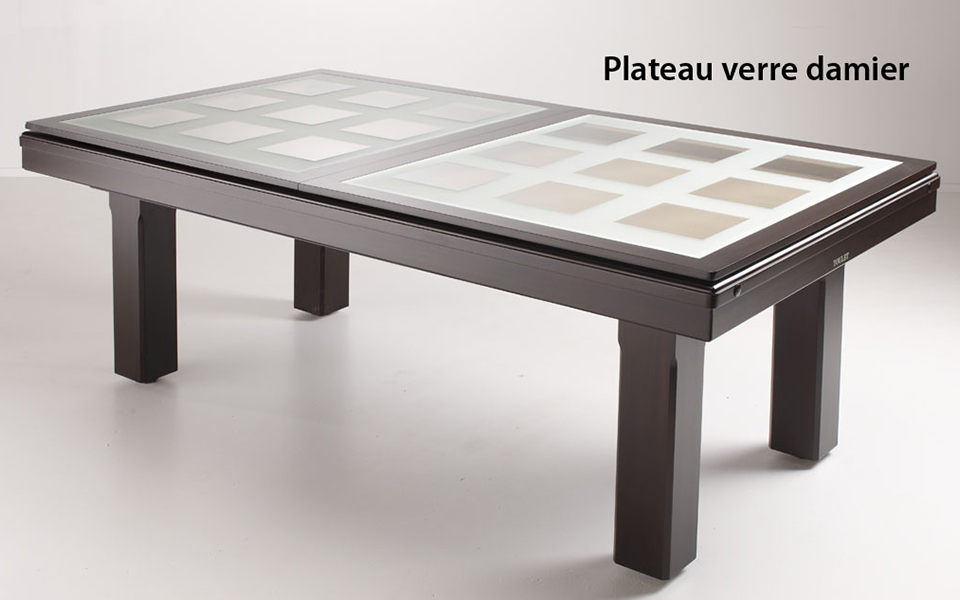 Top rack :
Storing your two-piece top couldn't be simpler. Toulet has created the top-rack (color of your choice).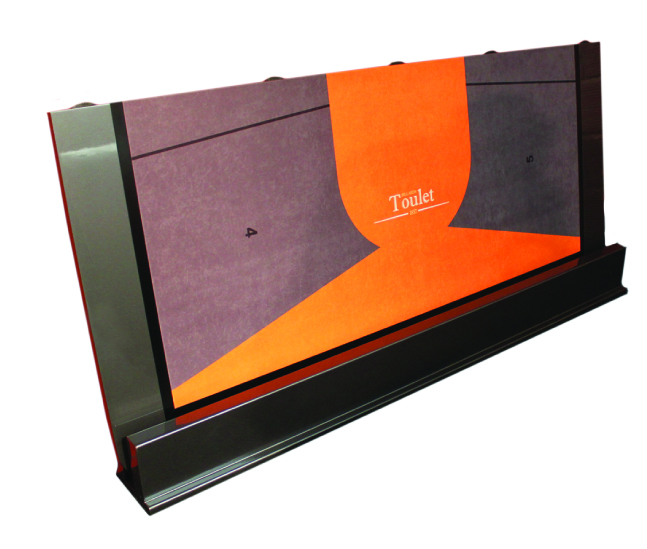 Bars :
In solid wood, same color as your billiard table, or other colors. Solid walnut available.
Benches :
Perfect to accompany your dining/billiard table, made in solid wood, color of your choice (ideally the same color as the billiard table), two dimensions possible: width or length. Seat and pouf, leather or imitation crocodile upholstery available (various colors).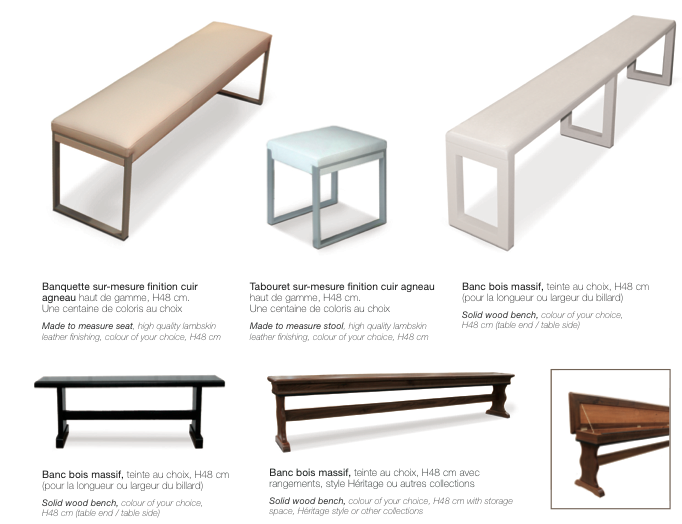 Chairs :
In solid wood, color of your choice. Two options: straw seat or cloth seat. (color of choice), Carbon Fiber Mast3.0, Décolupo, My chair by Guzini, Tolix, Sphere…