All the furniture for your billiard room adapted to your billiard table. French manufacturer since 1857, it is with these same competences that we propose you a broad range of furniture or to carry out your furniture to measure.
You are looking for furniture adapted to your billiard table: chairs, benches or lighting. Discover our wide range available online. You want an interior that looks like you, with furniture perfectly integrated into your decoration, that responds to your space constraints and in precise colors. Toulet Billiards offers you to make your furniture in order to create the interior that looks like you and thus come to decorate your billiard.
Console, bedside table, desk or as below, bar, benches, chairs and stool. Billards Toulet does not impose any limit to your desires! Our designers regularly create custom furniture.
Leave us your contact information as well as a precise description of the desired furniture, the exact dimensions, the desired color. We will then send your project to our design office so that our teams can come back to you with a proposal that is faithful to your wishes. All that will remain is to make your creation as soon as possible.
+33(0)3 20 46 25 54 / toulet@billard-toulet.com
The furniture to transform your pool table into a dining table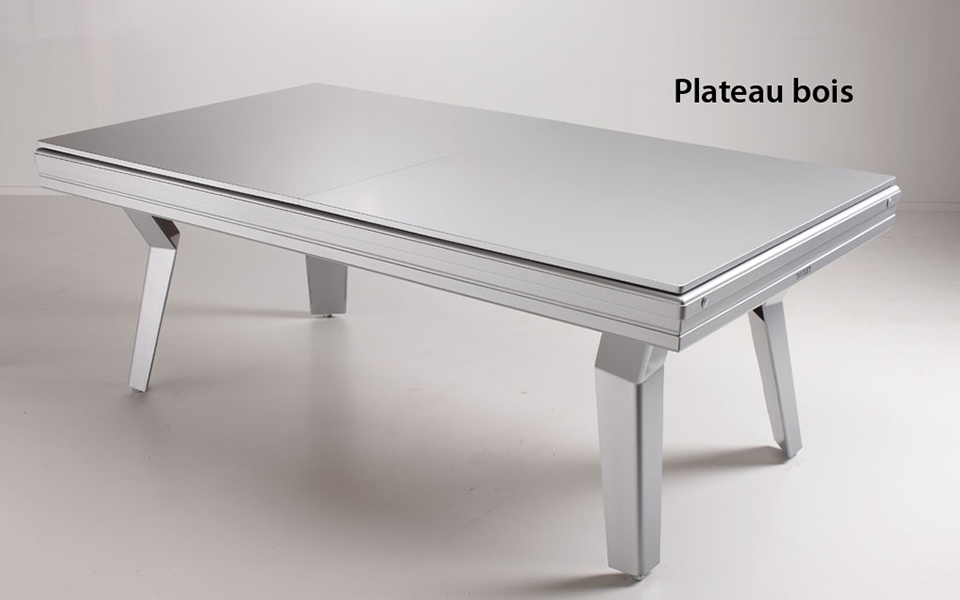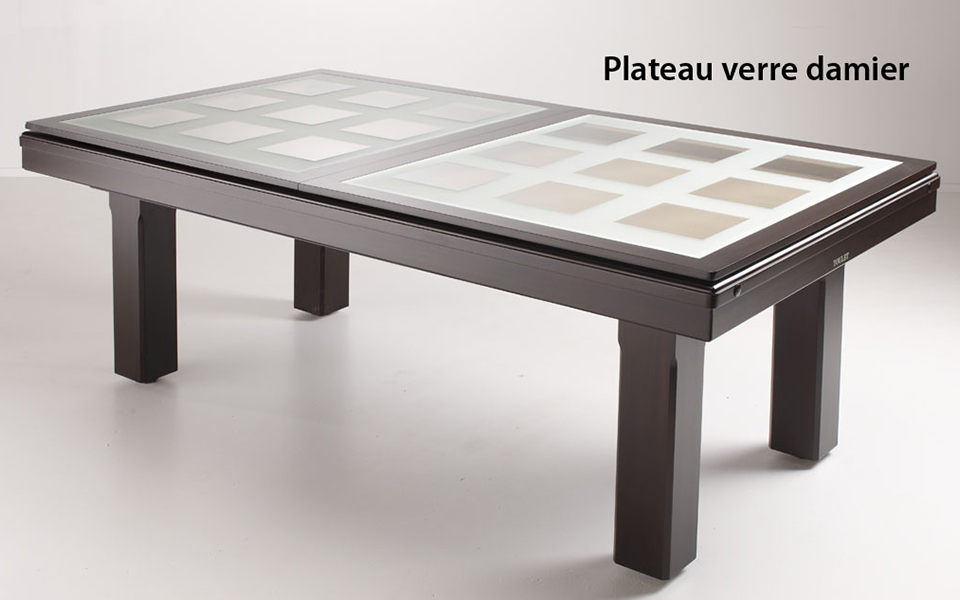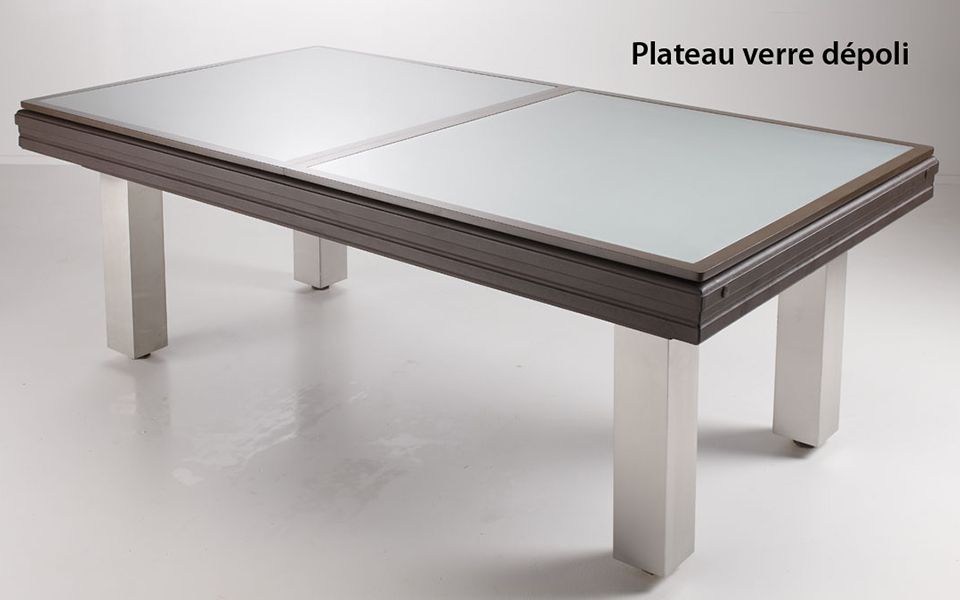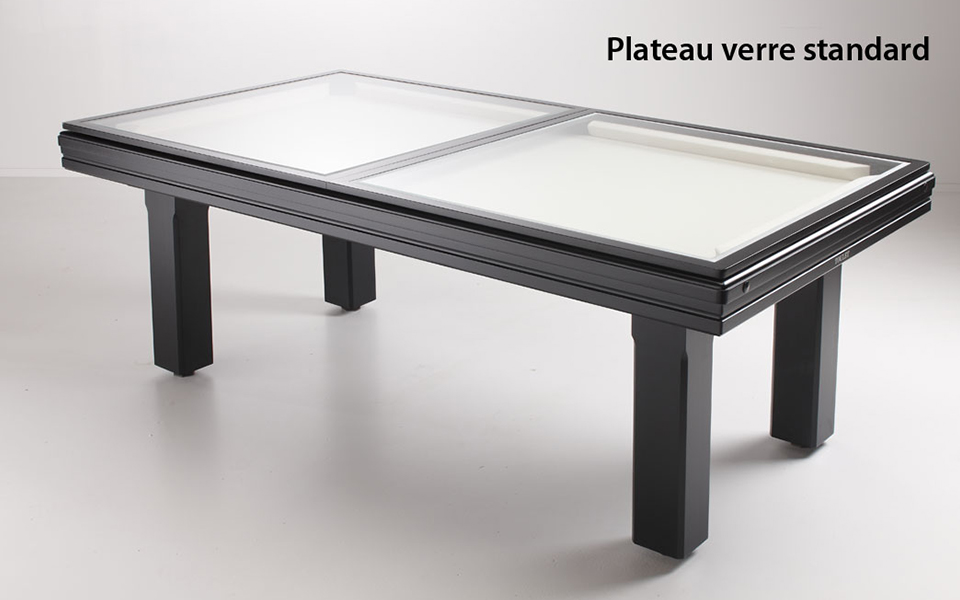 Table top for billiard table:
You have a billiard table at home but would like to add the functional and practical aspect that a billiard table can offer you. We can propose to you to carry out the plate which will answer this wait while respecting your interior. Tell us the dimensions of your billiard table, the type of top you want (wood, glass, wood frame or full glass) as well as the color you want and we will meet your request.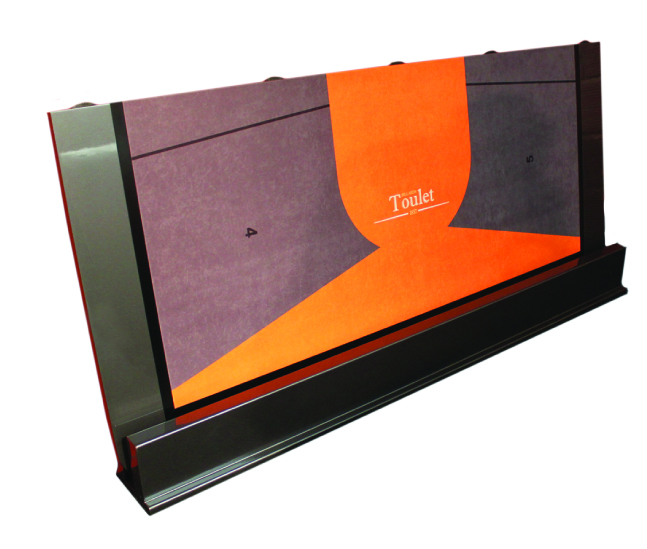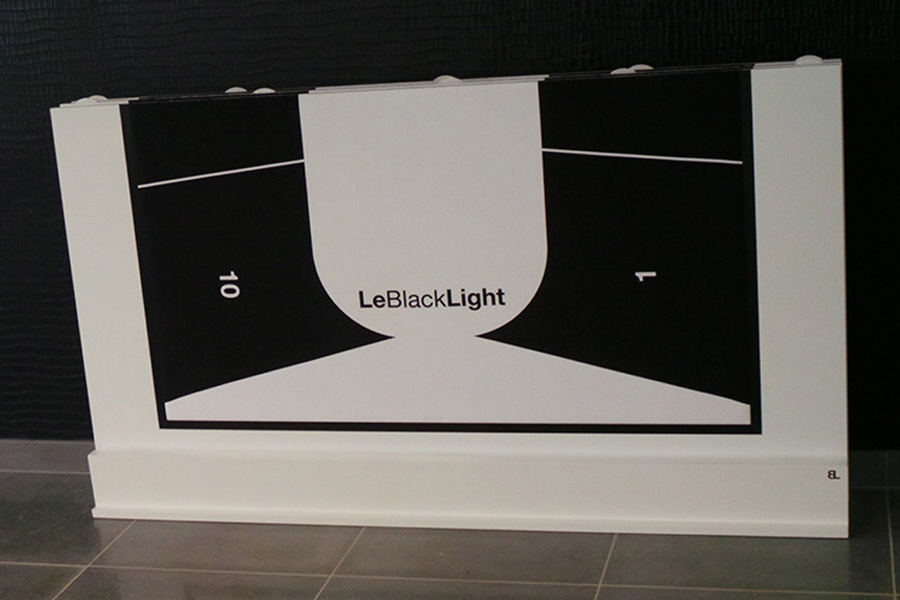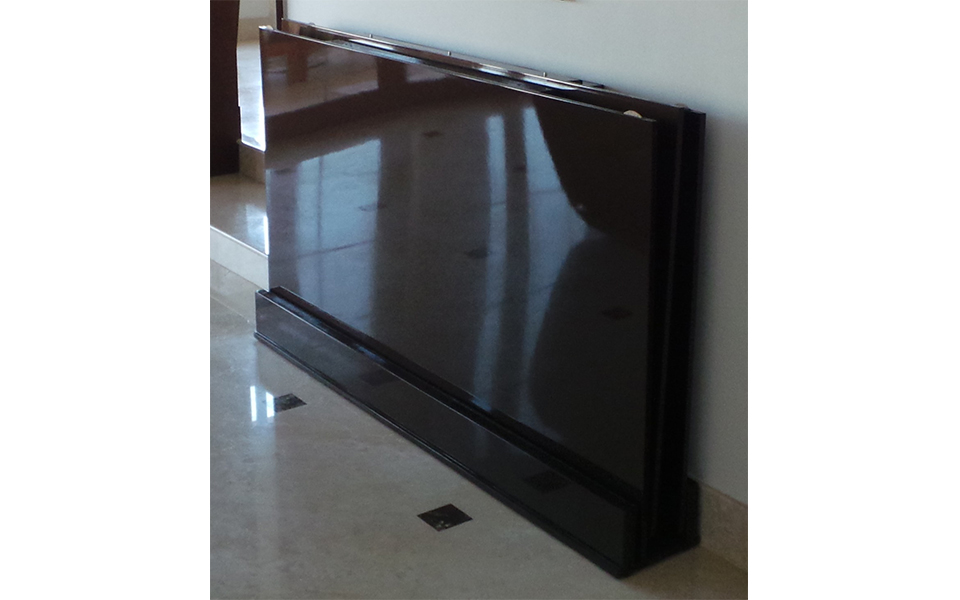 Billiard table top holder :
When you play, in order to arrange the table tops while protecting it from the risks of falls or shocks, the Toulet Billiards have developed the tray-holder (in solid wood) in the color of your choice. That the dinatory tray is out of wooden, out of glass wooden frame or full glass, and in 2 or 3 parts, the tray-holder will be perfectly adapted.
Benches adapted to your billiard table:
The choice of the seat around your billiard table is important.
In solid wood with a choice of colors and/or in metal to fit harmoniously with your interior, in dimensions adapted to your billiard table (width of the seat as well as length), we offer you a complete range of benches.
Some models can also be combined with a practical aspect, allowing you to discreetly store your billiard accessories such as cues, balls.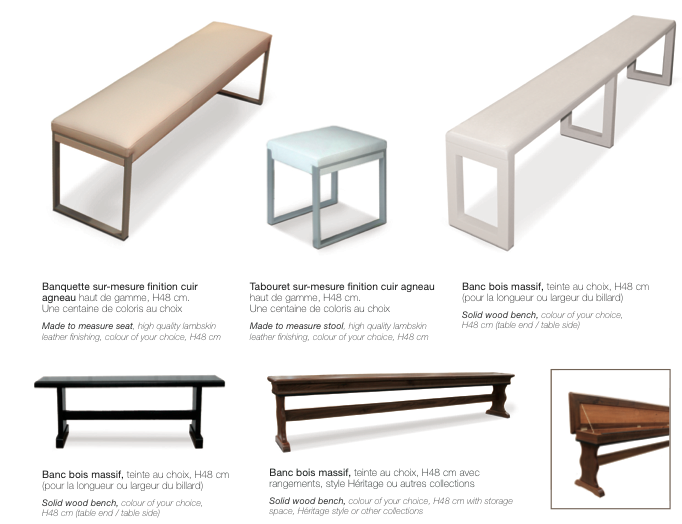 The perfect seating chairs or stools:
In terms of seating, Toulet Billiards offers a range of chairs and stools to allow you to comfortably seat family and friends at your table. In solid wood, in the colors of your choice, with fabric seat matched with the carpet of the billiard table for example.
Or you can choose a Tolix enhanced version or the Guzzini My Chair. Your billiard table is bound to find a seat to suit your taste!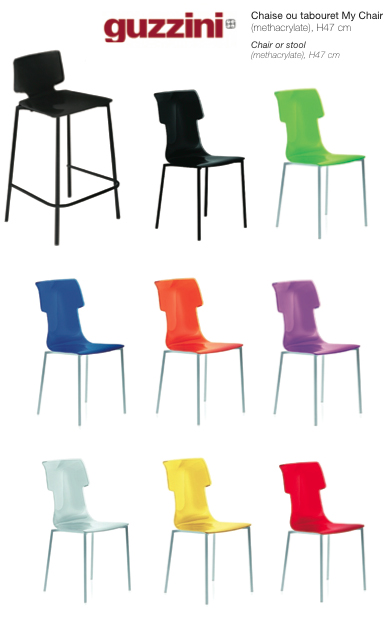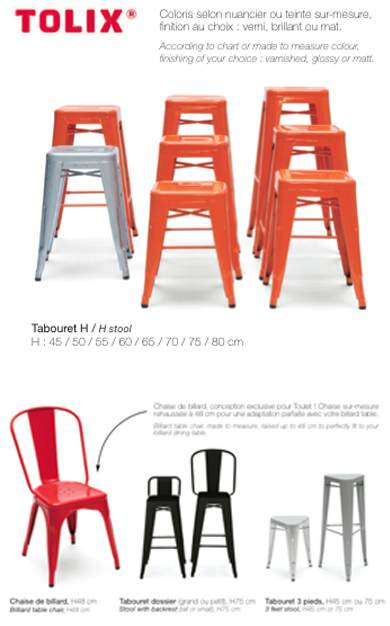 The furniture for billiard room: the custom bar.
In perfect harmony with our range of billiard tables, Toulet offers traditional, classic, modern, design and functional bars (with drawers or shelves) that will enhance your interior. All projects are feasible. Contact us directly to create your unique piece of furniture adapted to your billiard room.