Luxury
Design Billiard Tables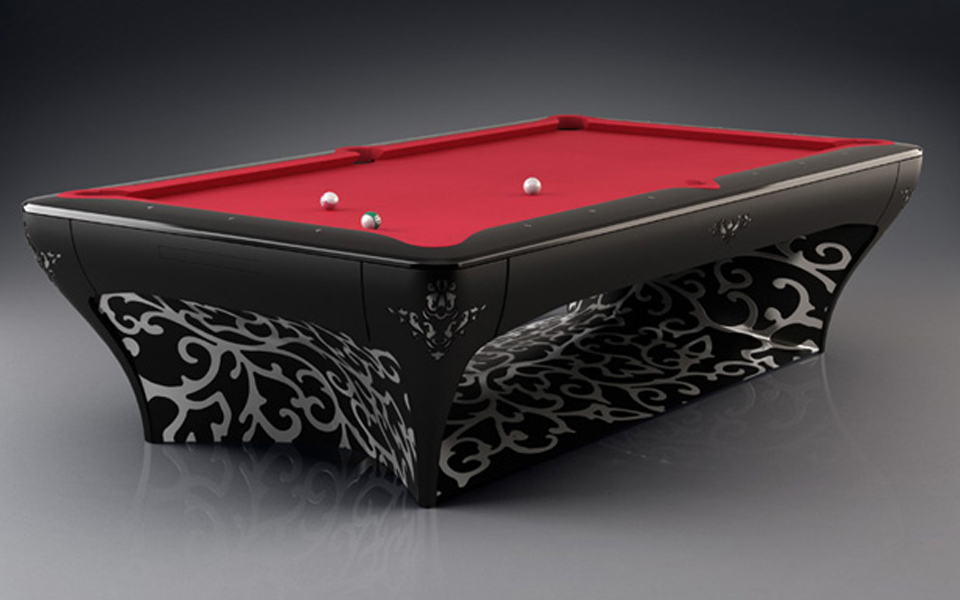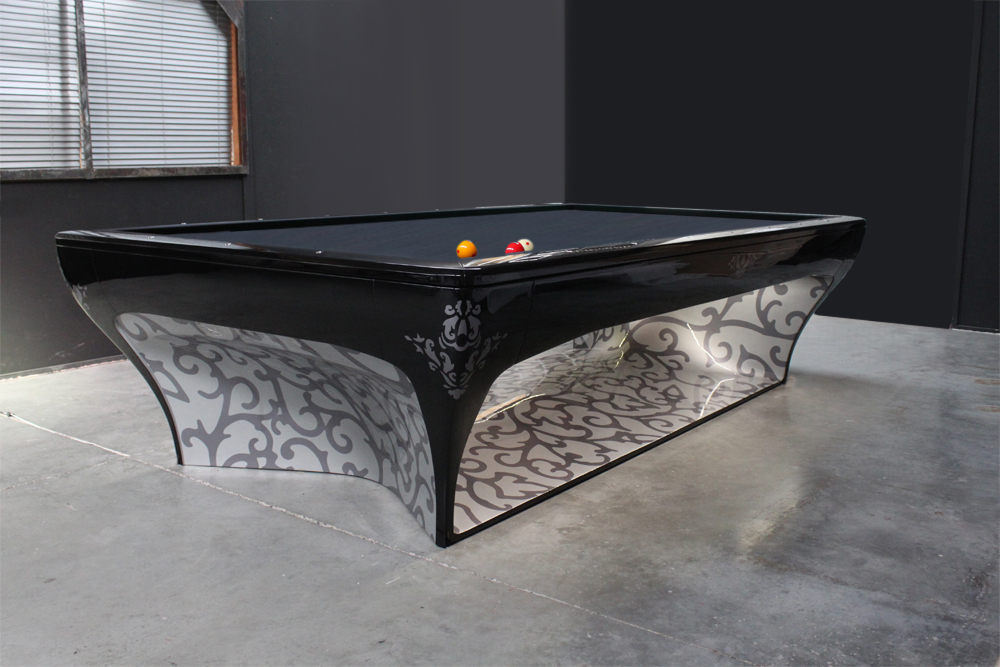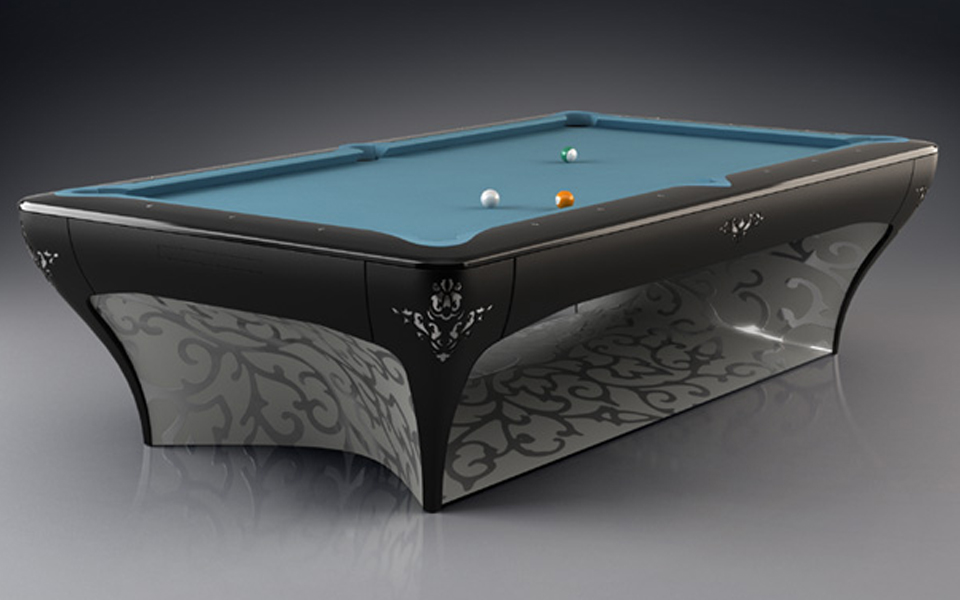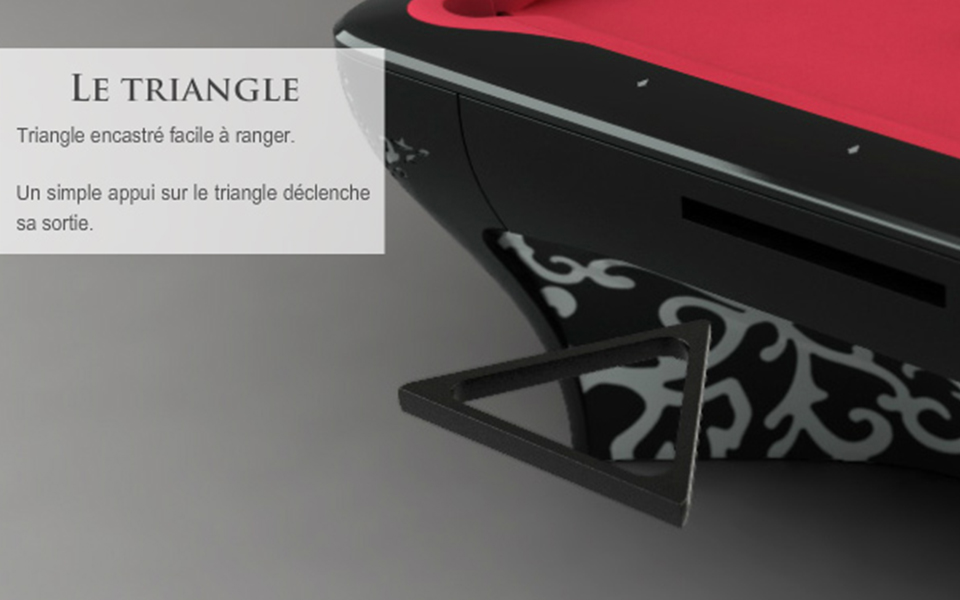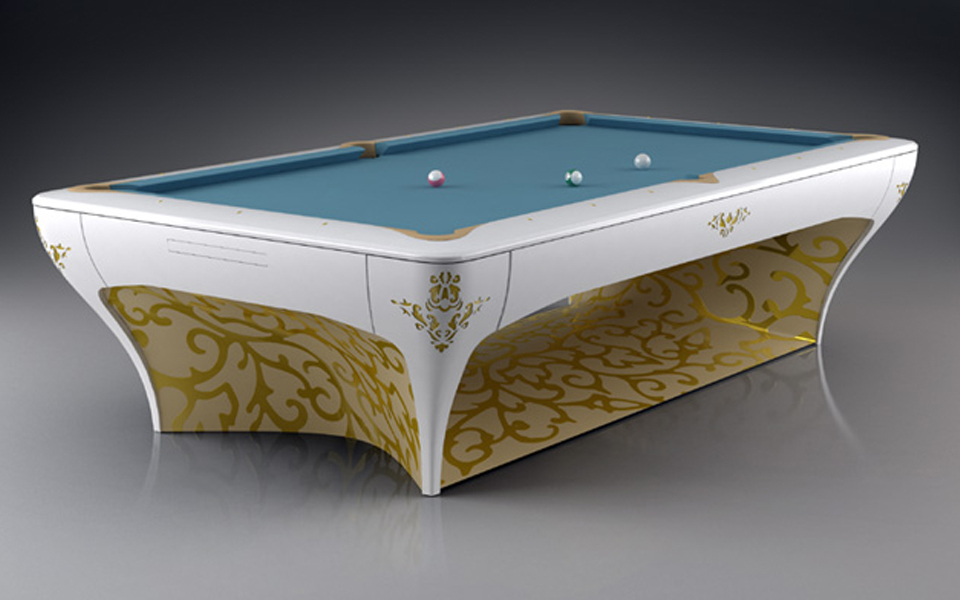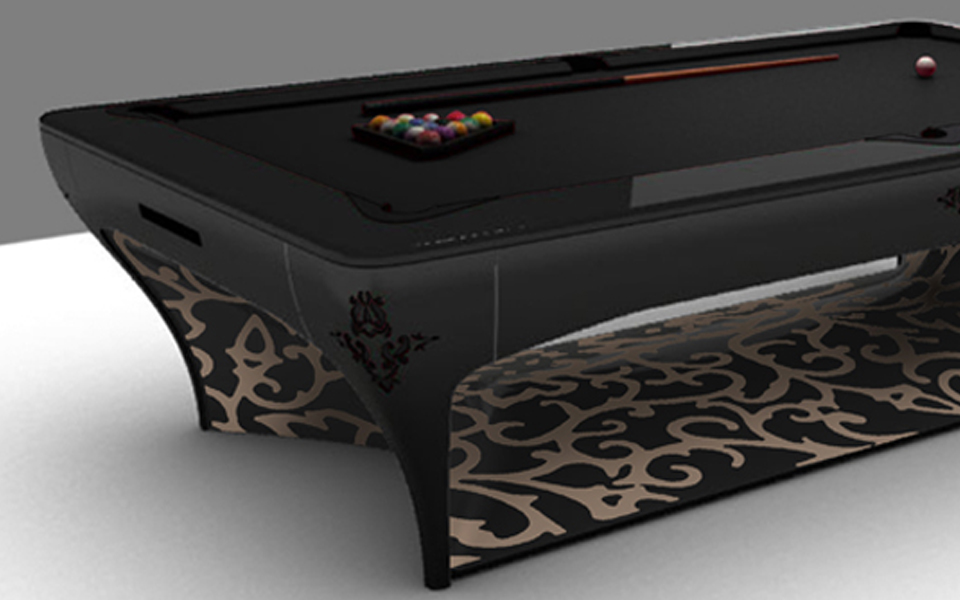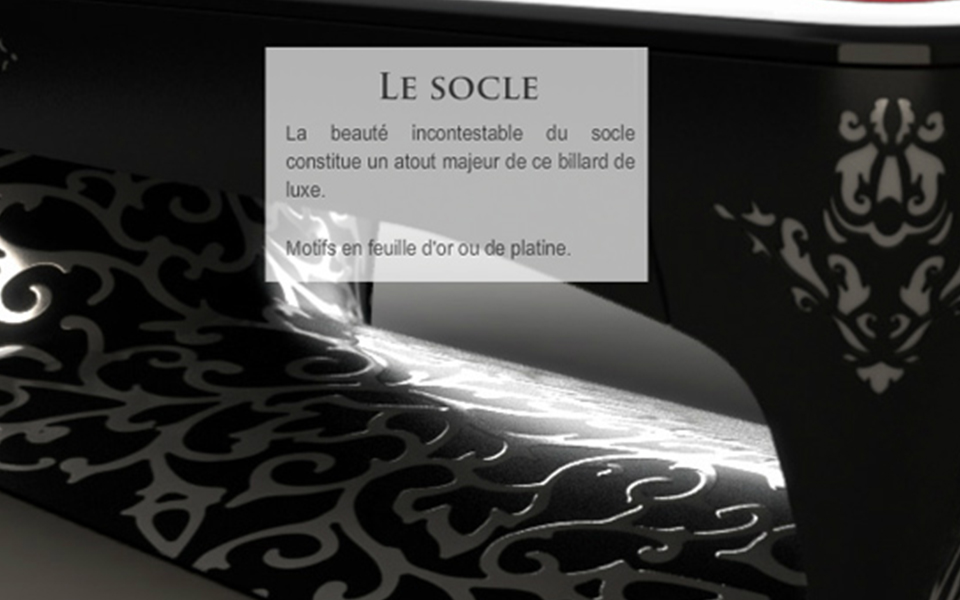 Luxury
Luxury, the table designed by billiards champion Vincent Facquet
Unrivaled play quality, a billiard table with unique design, and the expertise of a repeat world champion professional.
Lighting: designed specially to improve the visibility of the pockets, in fiberoptic or high-end LED.
The triangle: built in, easy to store, a simple push on the triangle releases it.
The base: the undeniable beauty of the base is a major strength of this luxury billiard table. Gold or platinum leaf designs.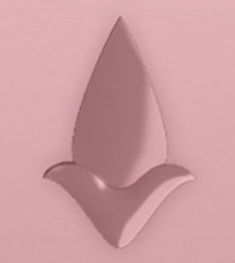 Sights: the luxury of the 18 jewel-encrusted, flush-mounted sights on the rail. Matte and brilliant in solid gold or platinum.
External dimensions: 2976 mm x 1706 mm
Playing surface dimensions: 2540 mm x 1270 mm
The pockets: perfectly ergonomic and original pocket design combined with carefully selected materials. Silence when balls are pocketed. One-of-a-kind soft touch.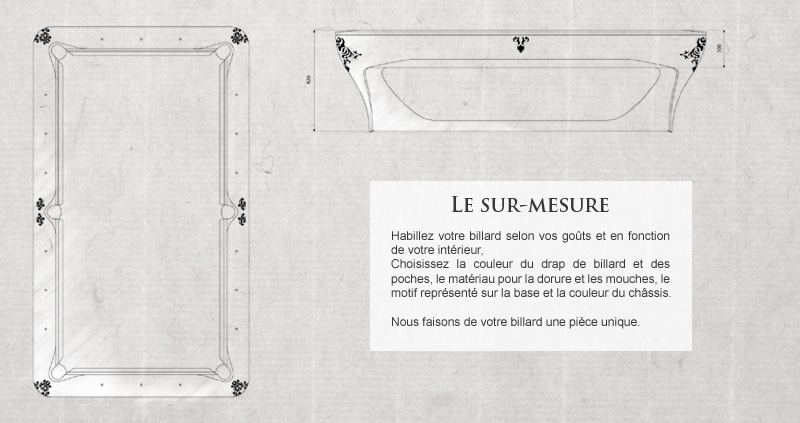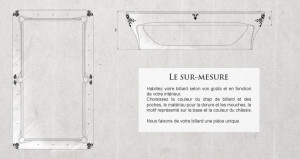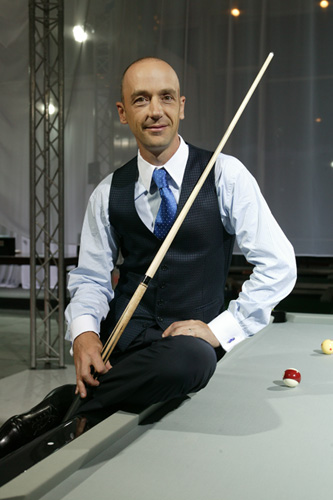 VINCENT FACQUET
Professional billiards player, nicknamed "Le Fantastique".
Vincent Facquet was born at Forges Les Eaux, Normandy, France, on Dec. 20, 1968. He played his first billiards game at age 7 at his grandparents' house.
At 14, he took his first lessons in French billiards, with Jean Noël Mary. He also qualified as an apprentice in carom billiards with Jean Marty, multiple-time world champion.
At 19, he discovered English billiards and snooker, and he began winning regional, then national, tournaments in blackball. He represented France at the European and worldwide levels.
In 1994, aged 25, he entered the world of American pool competition. In less than six months, he had achieved victory in county, regional, then national tournaments, and he won the French titles in blackball and straight pool. Then, he began his international career in American pool by participating in Eurotours, World Championships, and professional circuits.
His showmanship abilities quickly made him one of the most renowned trick-shot artists in the world. In numerous demonstrations and performances, television programs, and private events, Vincent Facquet astonished audiences around the world. With seven appearances in ten years at the trick shot world championships, he has won three world titles (1997, 2005, and 2006) on the pool and snooker tables!