Specialist of the personalization, Toulet Billiards proposes a broad pallet of colors of cloth, wood or painting to make its billiard unique. For a custom-made billiard table, it is possible to choose other colors on request.
Which color of billiard cloth?
Before choosing the color of the billiard cloth, you must first determine the mode of play. Indeed, the billiard mats vary according to the selected mode of play.
Toulet Billiards offers only competition quality cloth. For 8 Pool (Blackball) or Snooker, it is recommended to select a Strachan or Hainsworth mat. For American billiards or French billiards (carom), the reference is the Iwan Simonis brand.
Our team of experts will advise you on the choice of your billiard cloth. For the color, samples can be sent upon request. Discover the color charts of billiard cloth:
What choice of colors for billiards?
Depending on the model of billiard table, the choice of colors is almost unlimited. For example, for a paint job, we offer a RAL color chart, but we are able to make custom shades with lacquered, matte or metallic finishes. Ideal for a perfect harmony with your decoration.
For solid wood billiards, more than a dozen wood shades are offered from light walnut to ebony through mahogany. A wide choice of colors with possible effects or patinas.
More than 150 laminate colors (satin, matte or gloss) are available for Le Lambert and Bitalis billiards. While for the Blacklight and Whitelight billiards, more than 500 steel colors (metallic, lacquered or matte) allow you to acquire a unique high-end billiard. The Leather pool table.
As for the cloth, samples of colors or shades can be requested.
UNIQUE AND TRENDY, THE BURNT WOOD FINISH
Also called Shou Sugi Ban or Yakisugi, opt for a unique billiard table made of burnt wood. This ancestral Japanese technique is realized by the artist Loïc Henrio.
The final aspect depends on the wood used but also on the heat of combustion. This makes each realization, a unique billiard table. The customization of the cloth and the leather pockets also allows to personalize its billiard in burned wood according to its interior.
The burned wood billiard finish is available on the Empereur billiard table as well as the other Toulet solid wood models.
Resistant, ecological, durable and decorative, burned wood is prized by architects and designers around the world. The Yakisugi is a trend in decoration and architecture in the air of time.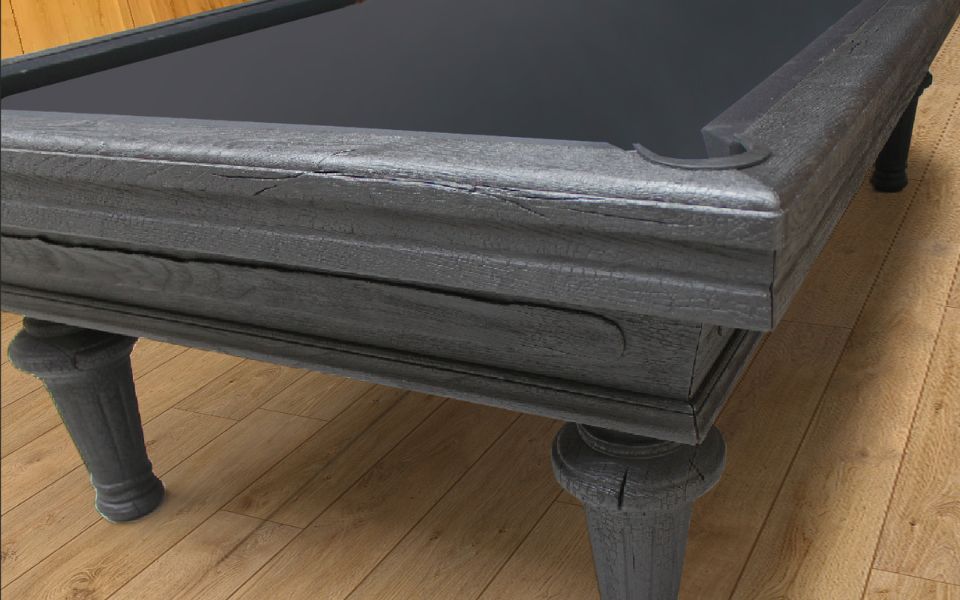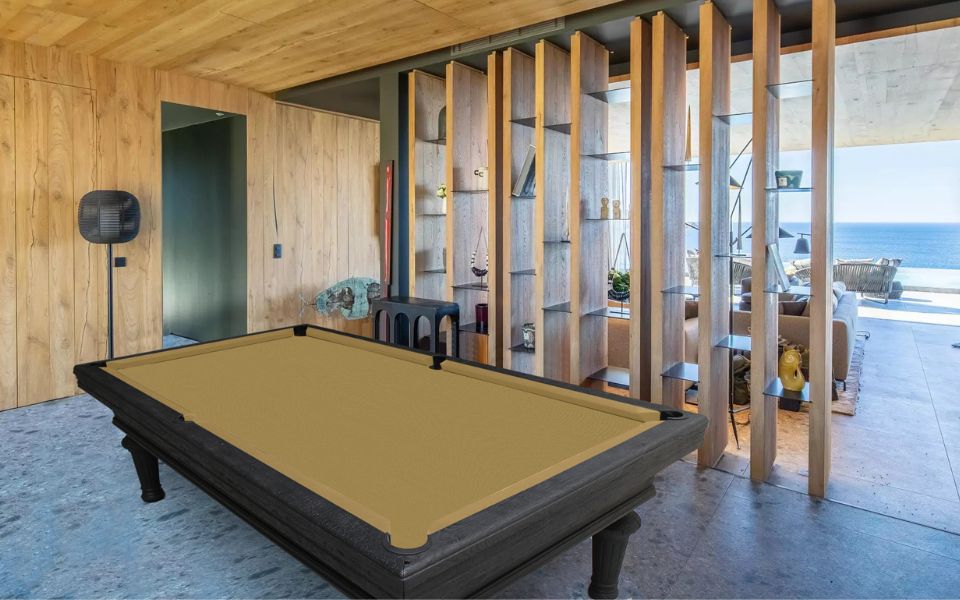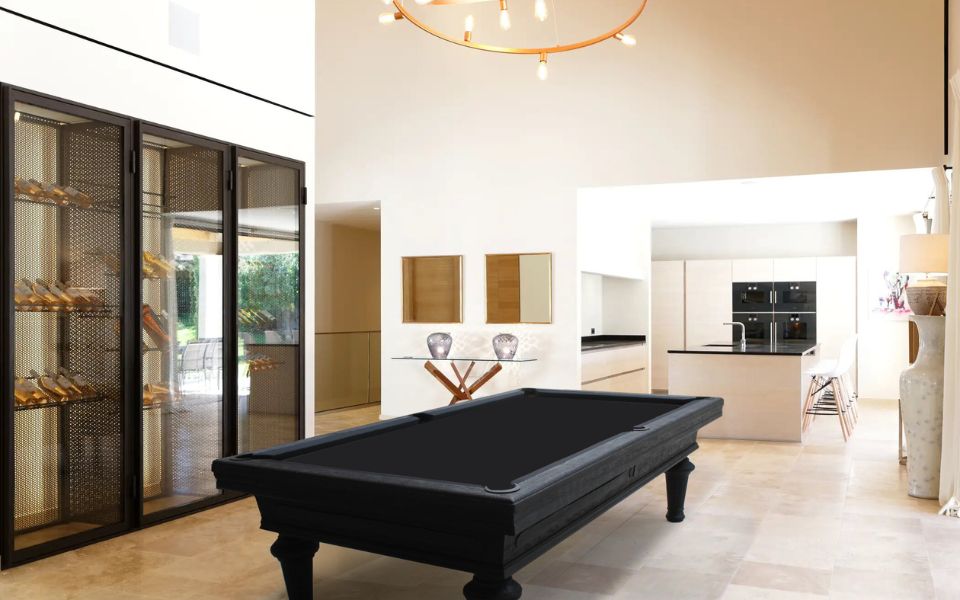 Toulet Billiards offers a free and fun tool to choose the colors of your billiard table and test the possible combinations. The Toulet online configurator allows you to choose the smallest details of your billiard table and to obtain a quote. From the size to the color of the cloth and the options, make your billiard table a unique piece.