Elegant and modern, the Pearl billiard table blends perfectly into a contemporary interior. Its structure and fine feet allow it to be transformed into a real dining table. Having exterior feet brings harmony to the entire pool table. When the table top is installed, you can't guess that a pool table is hidden underneath. It is therefore the ideal model for people looking for a sleek pool table.
The Pearl, a custom pool table
Thanks to the personalization elements, countless configurations are possible. The Pearl pool table is therefore suitable for many players. Indeed, it is available in American, French or 8 Pool billiards. The strips or plugs are adaptable to the Pearl pool table, thus making it possible to transform it into a mixed pool table.
As for meals, depending on its size, this pool table can accommodate up to 16 guests. A practical and fun transformation thanks to the table top. Some people also choose to add a poker board or a ping pong board. A friendly alternative appreciated by families to vary the pleasures.
Beyond the game mode and the size, the choice of the color of the Pearl billiard table allows everyone to personalize their model. Matt, satin, lacquered or metallic finish, it matches all decorations. To project yourself, the online configurator is a fun tool. It is possible to configure it in different universes.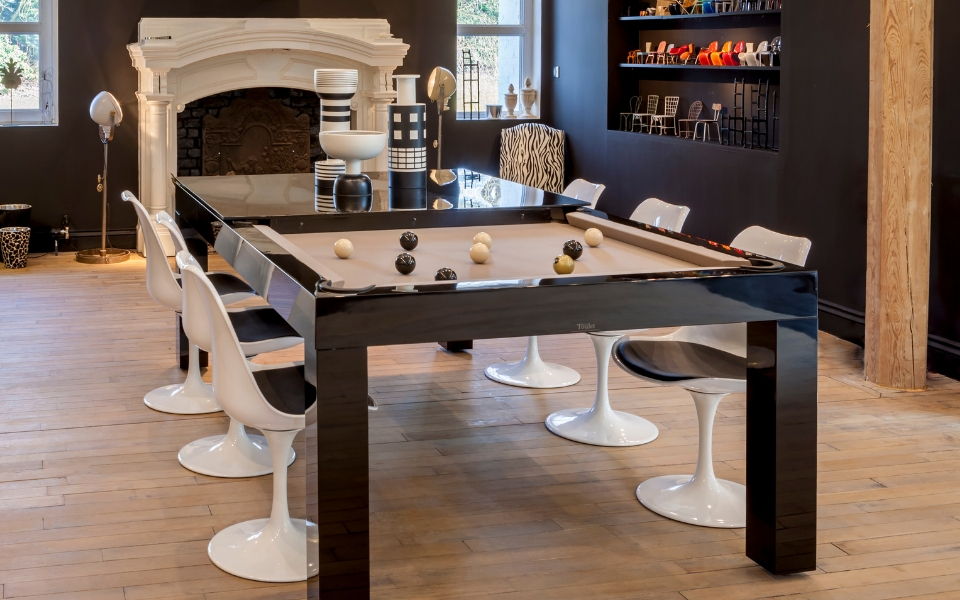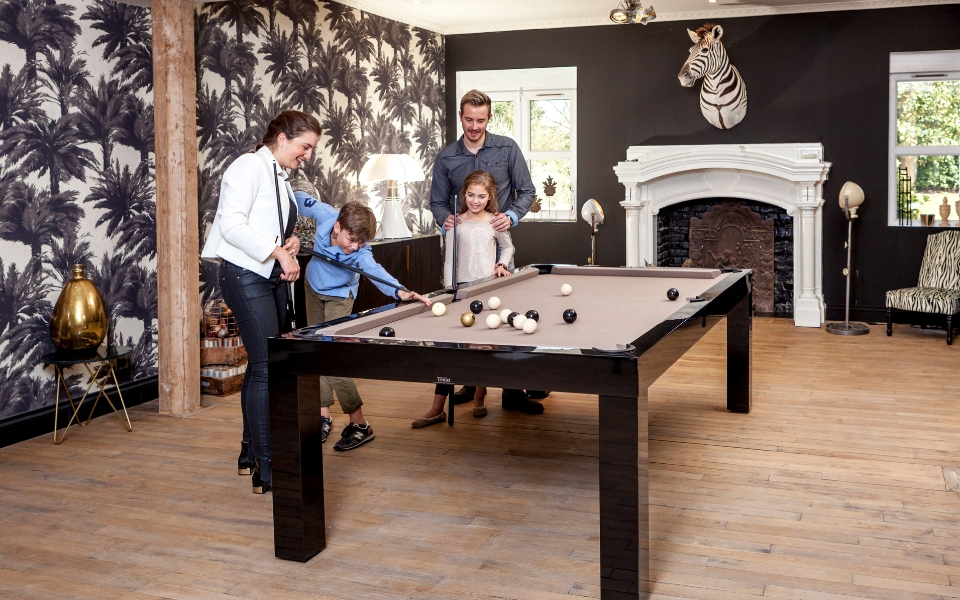 Available in outdoor billiards
To take advantage of it also on sunny days, the Pearl billiard table is available in an outdoor version : the Pearl Kerrock®. Designed with resistant materials, this billiard table also finds its place on a terrace or under a pergola.
The Pearl pool table is modulated according to each player's playing style and tastes !