The billiards dining table is attracting more and more people wishing to buy a billiard table. Indeed, between saving space and the possibility of varying the pleasures in a single piece of furniture, the advantages no longer need to be demonstrated. The question of the height of the billiards dining table is a question we are asked regularly. We will explain this to you in detail.
What is the difference between a classic dining table and a billiard table ?
When looking for a dining table, the standard height from the floor to the table surface is, in general, between 75 and 78 cm. It is an ideal height to be seated comfortably and not be hampered by the legs. There is usually a space of 30 cm between the top of the chair and the underside of the dining table.
For Toulet billiards, the height of the billiard (excluding the top) is 78 cm from the ground to the surface of the table. It corresponds to the competition standard which must be between 75 and 85 cm. This allows you to play billiards in good conditions.
You should know that a pool table that is too low or too high can have consequences on the quality of the game and especially on the posture of the players. Over time, poor posture can cause pain, often in the back. The height of a pool table is therefore to be taken into account when purchasing and installing properly.
Therefore, if you want to transform your billiard table into a dining table, you have to add 1 to 2 cm (height of the top). We therefore arrive at a height of the billiards dining table of 80 to 81 cm depending on the leveling carried out.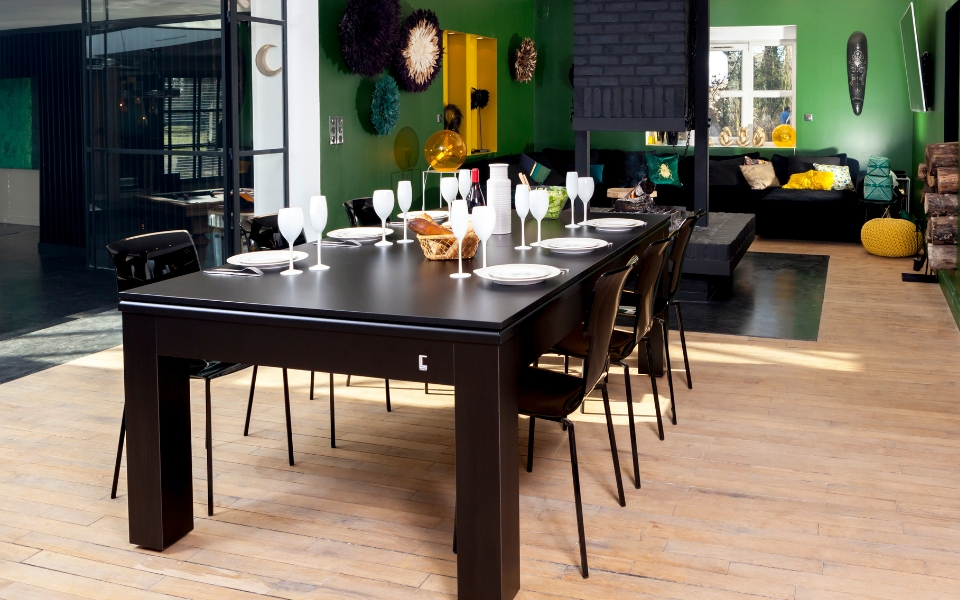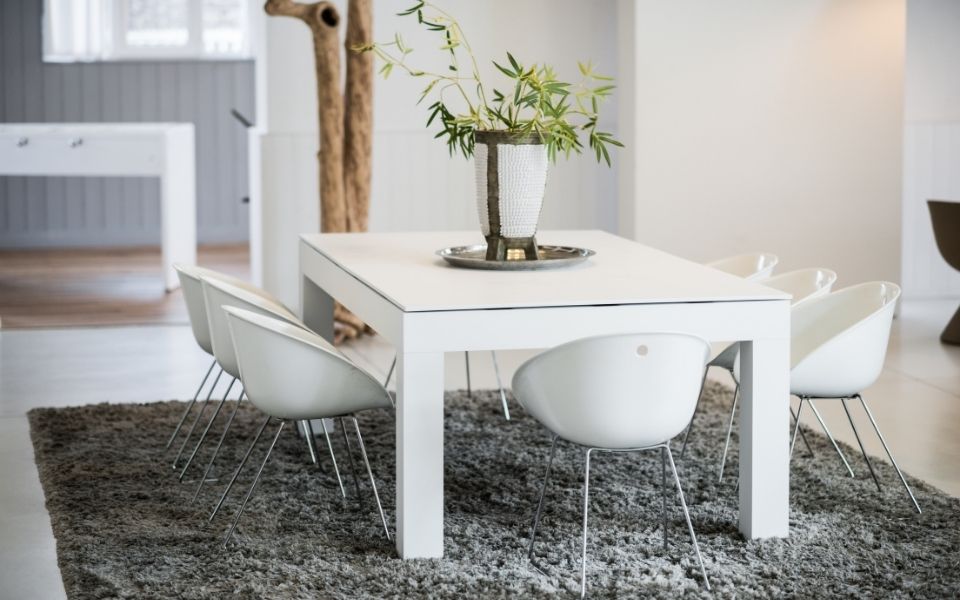 Which chairs to choose for a billiard dining table ?
As the height of a billiard table is a little larger than a traditional table, it is recommended to have suitable chairs. Indeed, to be seated comfortably, the chairs must be 48 cm high, from the floor to above the seat.
Discover the range of furniture suitable for our billiards: chairs, benches and table tops. To discover the different dining table tops, also discover the online configurator which allows you to visualize your future billiards dining table.