Toulet equips the games area of many hotels. For mountain and nature lovers, there are privileged places where it is common to play on a Toulet billiard table. Indeed, luxury chalets regularly call upon French know-how to install a billiard table in their play area.
Luxurious ski resorts
Megeve, Courchevel, Tignes, Meribel, Val d'Isere or Chamonix, France has many ski resorts renowned throughout the world. You will find everything you need to spend a dream vacation. Altiport, 4 and 5 star hotels and residences, gourmet restaurants, exclusive events and parties, custom-made services.
The luxury chalets are particularly appreciated for their authenticity, the level of comfort and services offered. Each chalet is carefully designed to combine chic and elegance. It's a place where you can relax and enjoy outdoor activities.
Billiards, the must-have of luxury cottages
Billiards is a game that can be played in any season. Whether it's summer or winter, whether you're looking to relax after a day of skiing or to get in shape after a day of hiking, billiards can be a great way to have fun and relax.
That's why the pool table has become a staple in luxury chalets. Often, it is combined with other recreational equipment, such as foosball, ping-pong, board games or home theaters, to provide vacationers with a complete and fun-filled experience.
Looking for a breath of fresh air? Zoom in on some of our custom pool tables: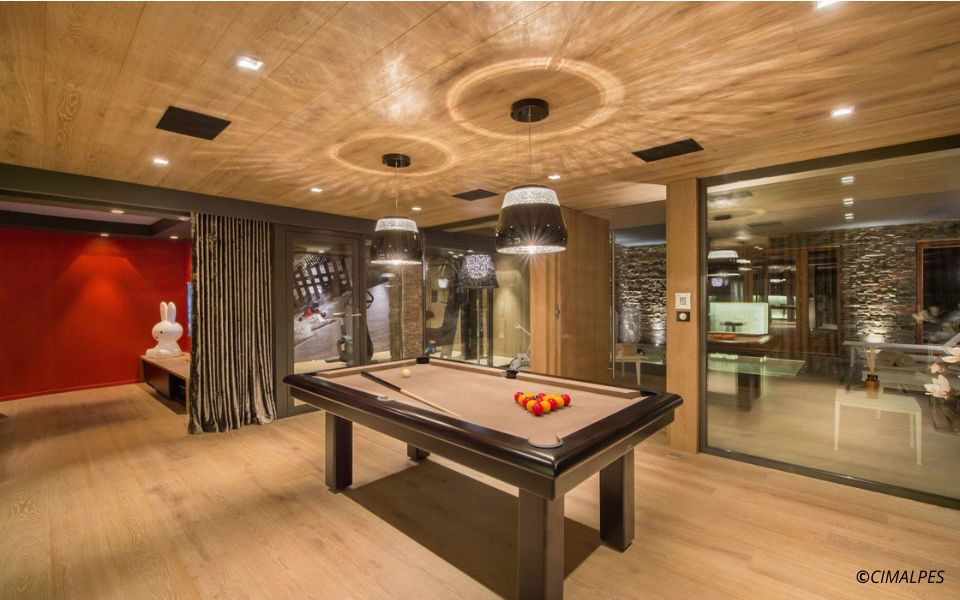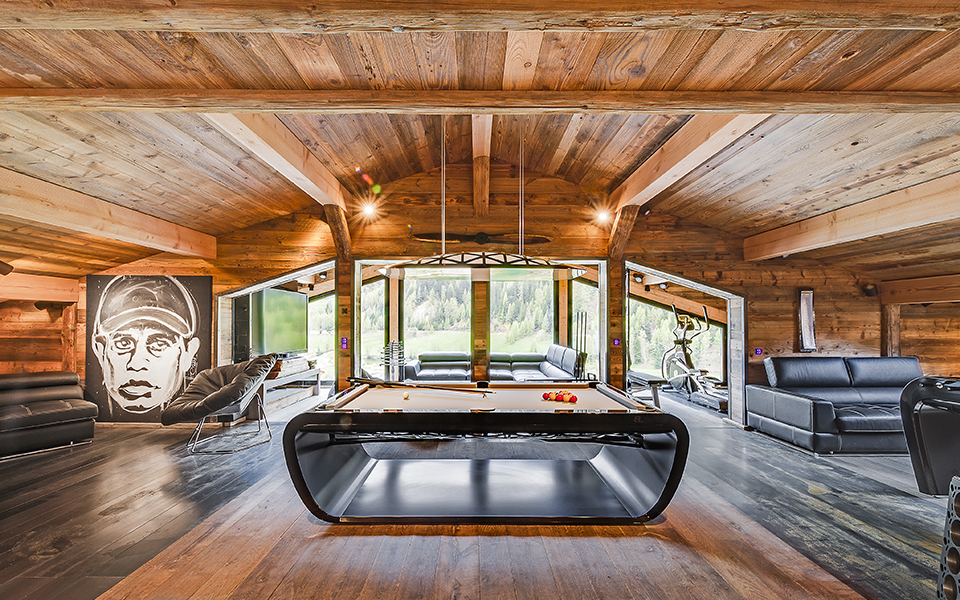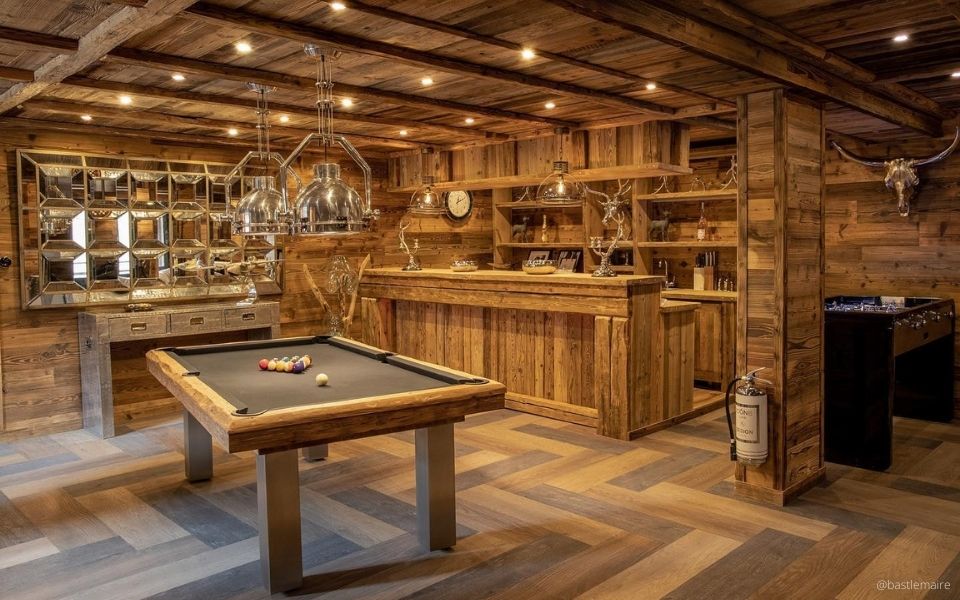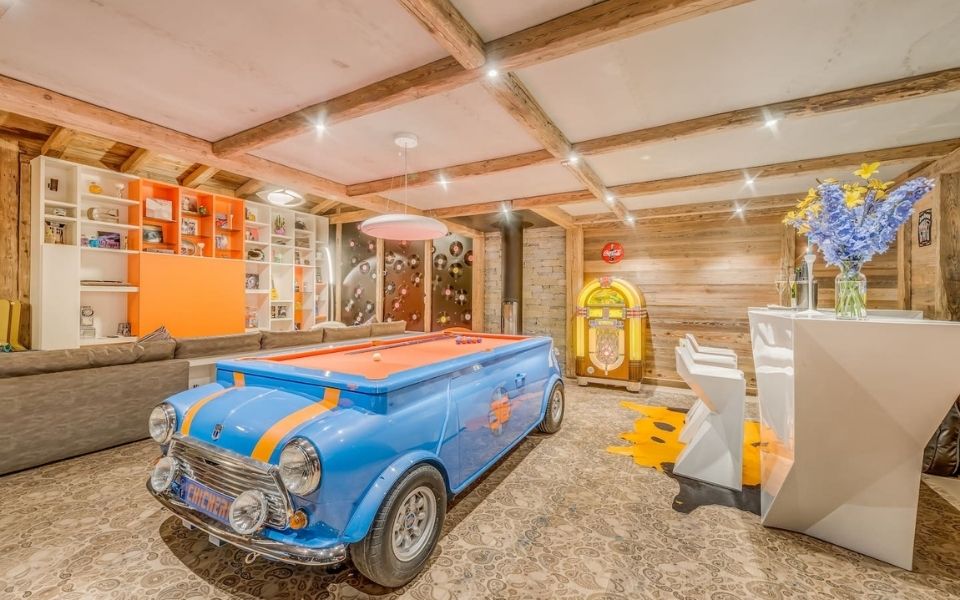 The custom-made billiard Mini – Tignes
If you have the opportunity to spend a few days of vacation in one of these beautiful chalets, you can play a game with family or friends on a Toulet pool table.