Delphine Krakoff, interior decorator and Billards Toulet
Originally from Paris, Delphine Krakoff is a talented interior designer based in New York since 1995. After working in the marketing field in luxury homes such as Louis Vuitton, Christian Dior, Coach or Ralph Lauren, she turns to interior design following a friend's request to decorate her beach house in the Hamptons. She created Pamplemousse Design, her interior design company in 2000. She is now one of Elle Decor's Top 100 Interior Designers.
Her projects include apartments and houses in New York, estates in the Hamptons and ski chalets in the West.
When the billard Toulet integrates decoration projects in the USA !
Among her lavish projects, Delphine Krakoff imagined and designed the interior of a historic property in Bedford, New York. A New York couple also used his talents to take care of the development of their new apartment located in The Surf Club in Miami.
Two exceptional projects each with its own style and atmosphere. However, we find the development of friendly spaces appealing to the game. Delphine Krakoff has done us the honour to select models from our contemporary collection.
For the apartment located in Miami, the choice fell on the model Purity embellished with a ping pong table. The designer has opted for the contemporary Broadway model with mirror effect feet for the Bedford House.
The customization of these models from Billards Toulet allowed a perfect integration into the interior design thought by Delphine Krakoff.
Discover the Purity billiard integrated into the residence The Surf Club aparthotel in Miami on the site Elle Décor.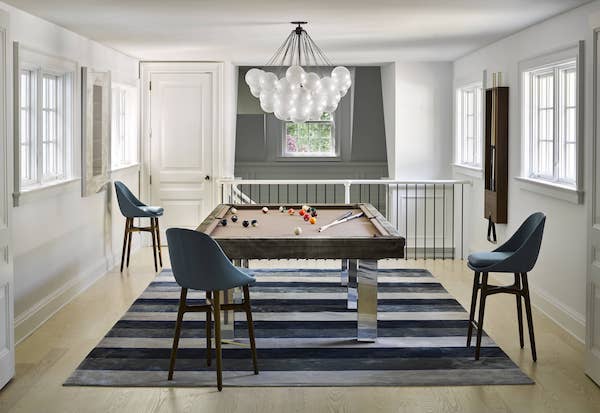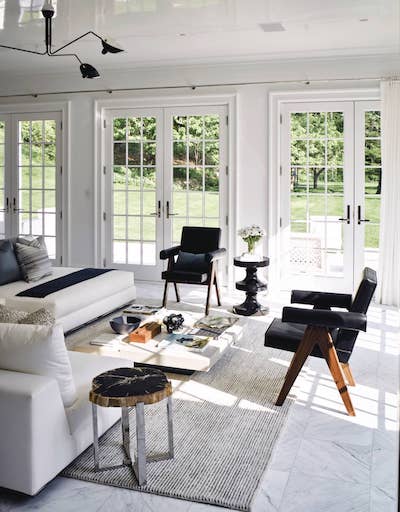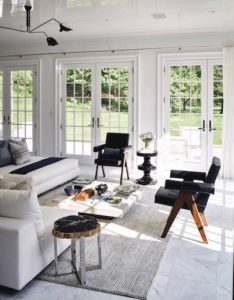 You also want to customize your billiard ? Choose the type of wood, the color of the carpet, the table top – discover our possibilities in advice space !