Design and elegance: the address not to be missed in Lisbon
Servànt is both a furniture showroom and a design studio, based in Lisbon's Santos design district. Founded in 2021 by interior architect Ana Kurash and designed by renowned Italian architect Claudio Pironi, the showroom is considered one of Lisbon's most prestigious and captivating.
With 700 square meters of space spread over two floors, Servànt presents a range of exclusive brands such as Baxter, Molteni, Edra, Italamp, Ivano Redaelli and Flos, among others.
In addition to working with the brands they represent in their showroom, this team of enthusiasts provides customers with complete solutions from home design to furniture supply to interior decoration.
A sublime villa in the heart of the seaside resort of Cascais
For this sublime project, Servànt called on the expertise of Billards Toulet to create a Blacklight billiard table in perfect harmony with the bar area. We tell you all about this sumptuous refurbishment.
The villa is located in Quinta da Marinha, Cascais in Portugal, it is a sought-after destination for those seeking a mix of natural beauty, luxury living, and access to a range of leisure activities. It's a place where residents and visitors can enjoy a high quality of life in a stunning coastal setting.
In redesign projects, the design studio has the opportunity to get to know its customers. It can then bring their unique stories to life within the framework of a room. This project is a testament to that creative process. " We were fortunate to work with a client who possessed a crystal-clear vision of their ideal space. Every element was meticulously planned, and their bold imagination drove the transformation. »
Servànt's role was to curate the perfect products and brands to bring this vision to life, prioritizing both style and durability. « Our aim was to offer top-notch quality and ensure the pieces would stand the test of time, just like the story they were meant to tell. »
The project was carried out by the main contractor @frameprojectos, works coordinator @engferr_pt, and civil construction by @bybeaudesign. Servànt played a crucial role by supplying the furniture, lighting, flooring, pool table and precious finished materials such as the marbles and granites.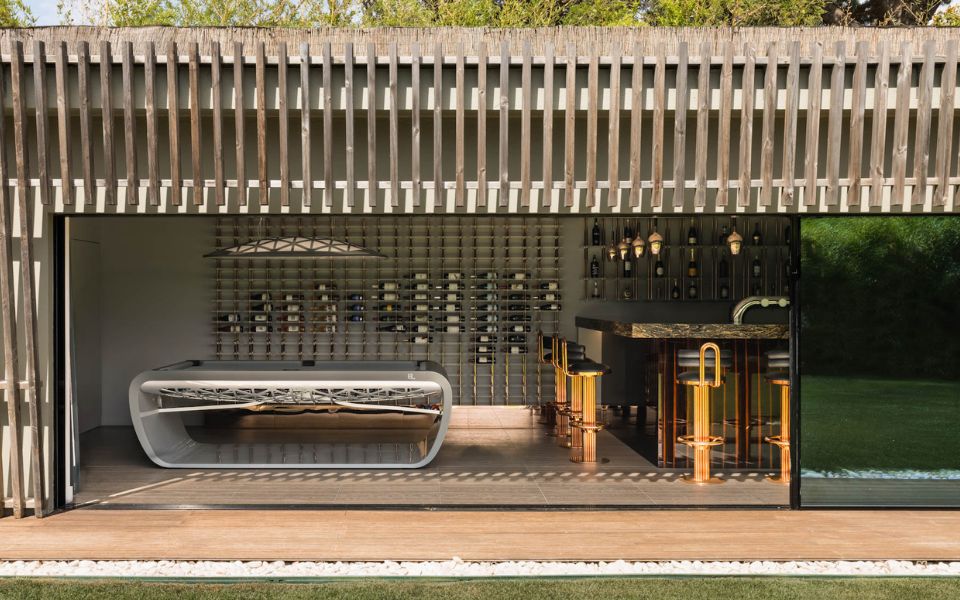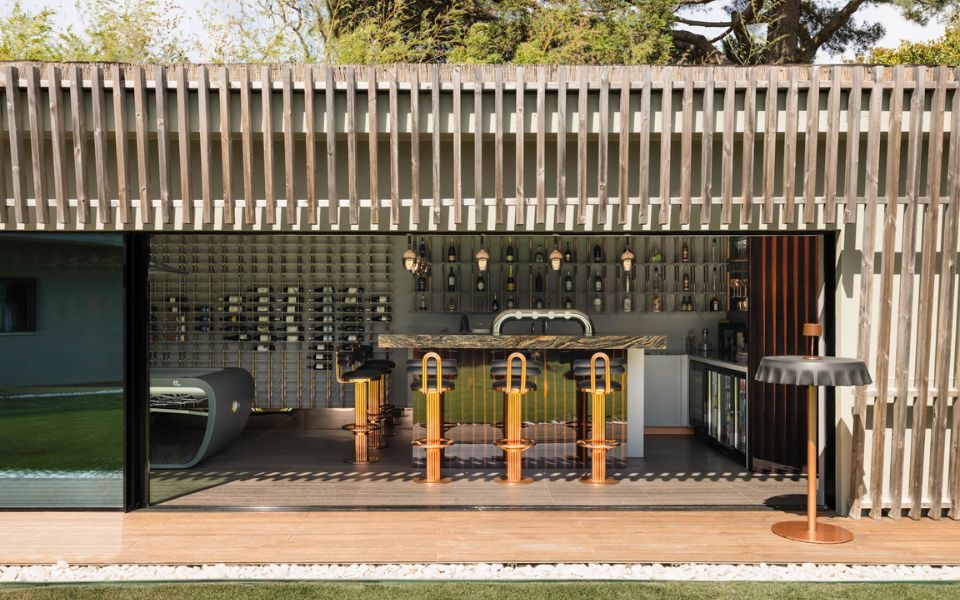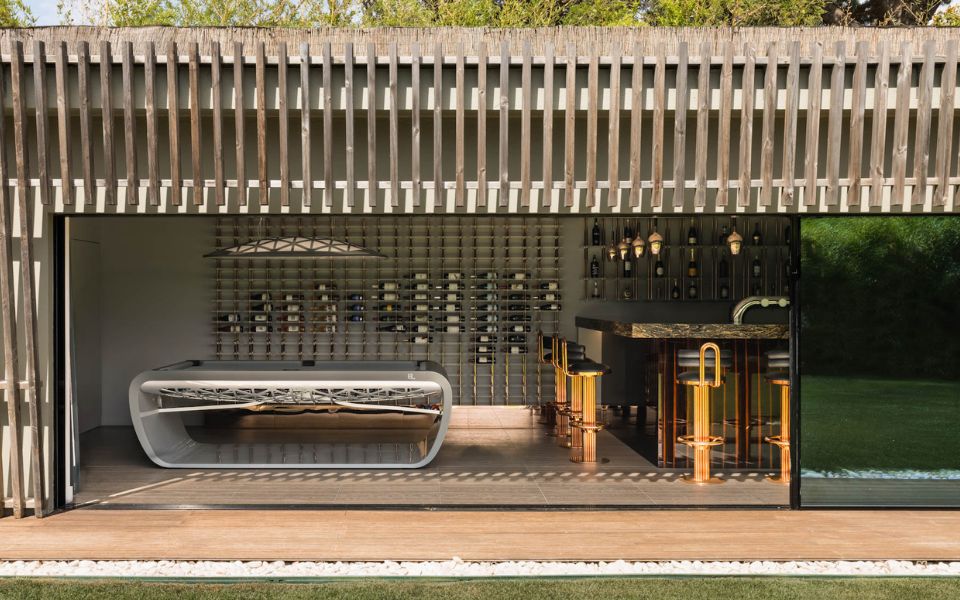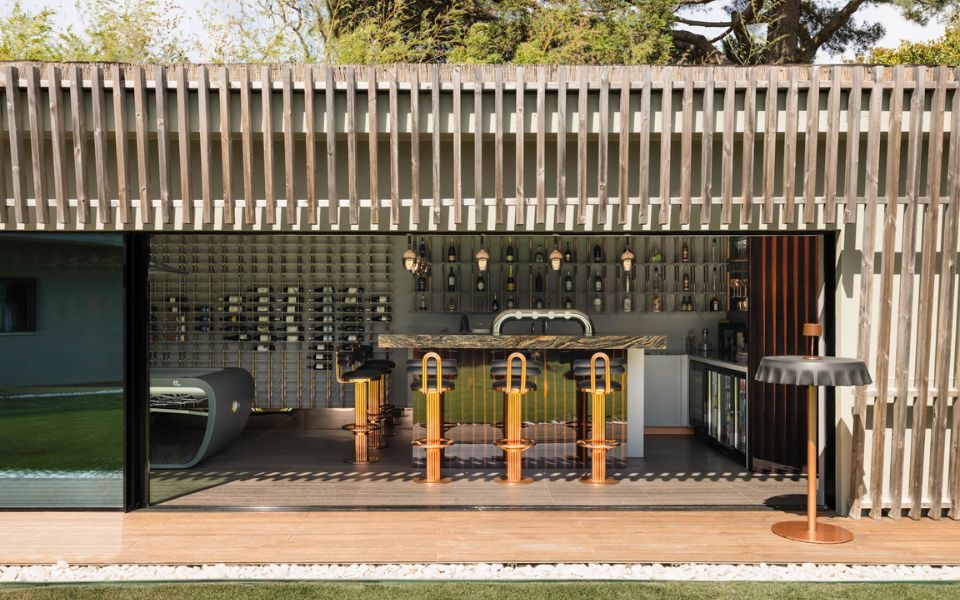 For the bar/mancave area, the Blacklight billiard table and light take center stage. They are not only the central attraction, but also served as the initial inspiration for this space. The entire room has been meticulously designed to complement the table, even requiring structural changes.
The Blacklight billiard table plays with shades of gray. Customized in matte anthracite gray for the outer shell and metallic gray for the inner basin, these finishes give it a unique touch. Just like this sumptuous piece, which combines chic and design to perfection.
Project Credits:
Photographer: Lourenço Teixeira de Abreu, Instagram: @lourencotabreu, Website: https://lourencotabreu.com
Parties involved: Main Contractor @frameprojectos, Works Coordinator @engferr_pt, Civil Construction by @bybeaudesign, and Servànt@servant.lisbon  Project Coordination by Servànt designer Anna Mezey @mezeyanna