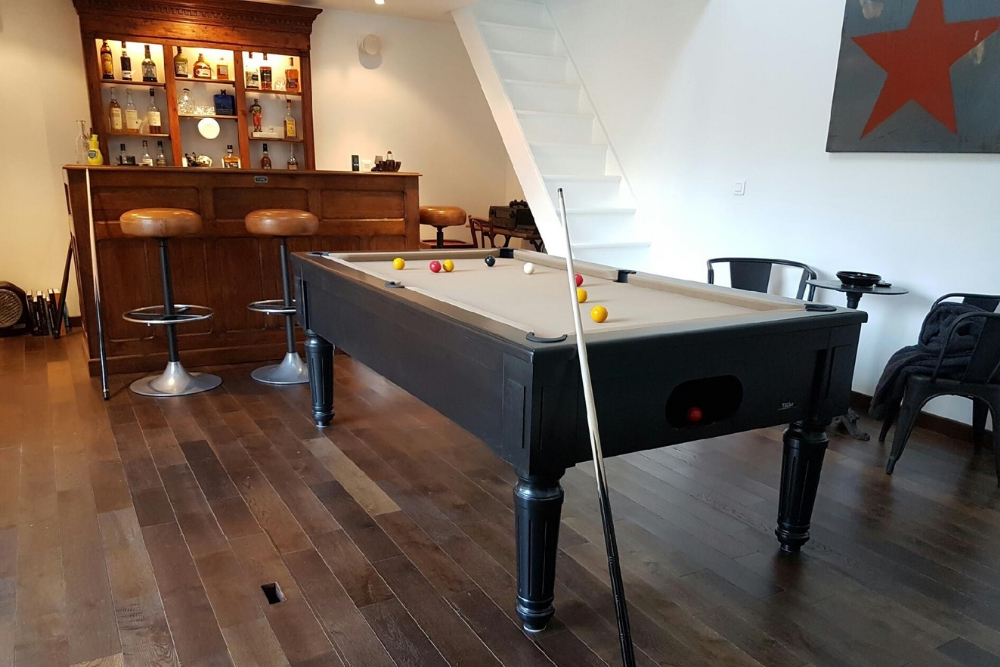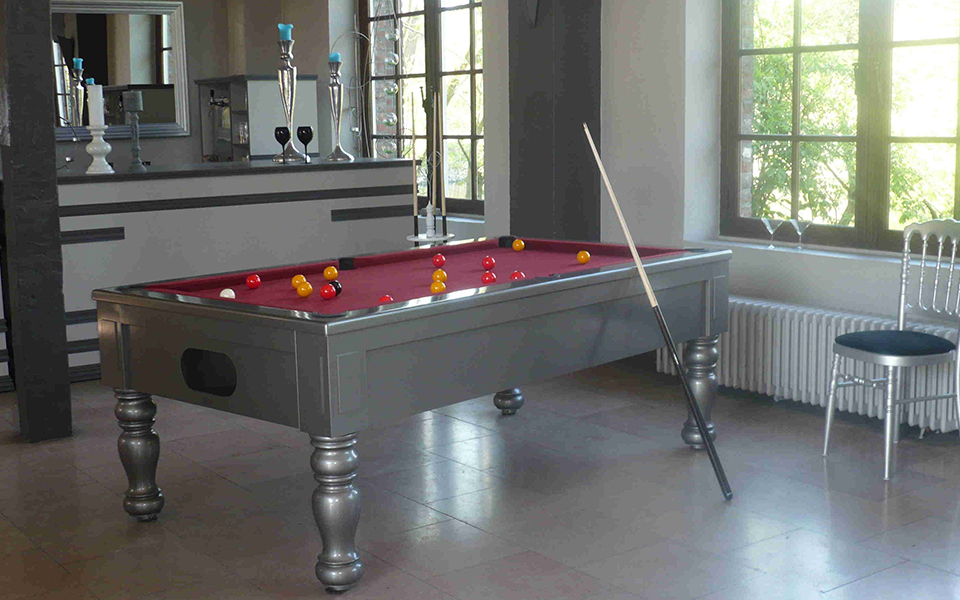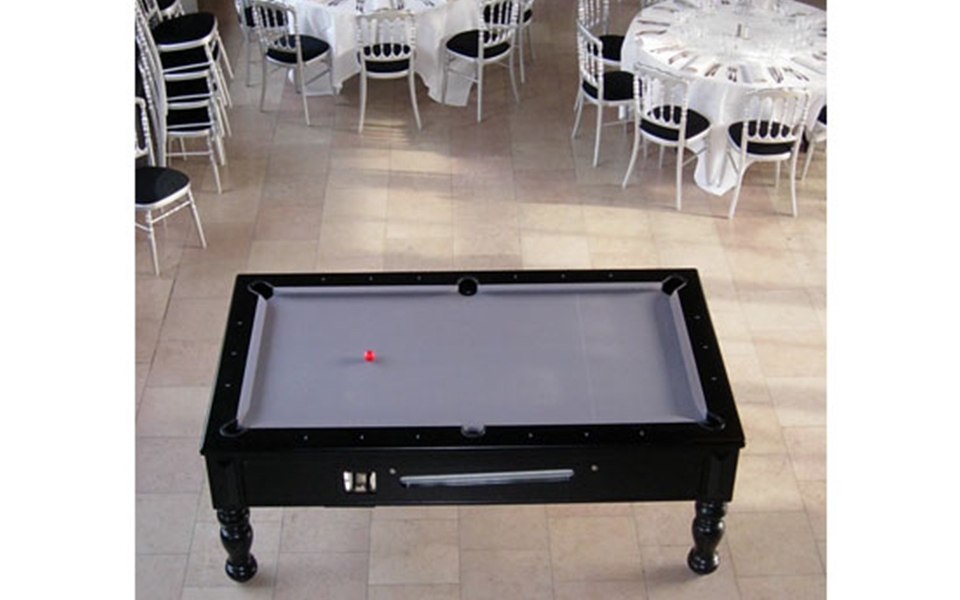 Week-end
With an understated, stylish design, the pool table Week-End will charm you and bring pleasure to everyone !
100% customizable:
Wood color of your choice. Cloth color of your choice: more than 28 colors ! All color charts here !
Three leg shapes available :
round (Louis XVI), round (Viscount), and beveled square.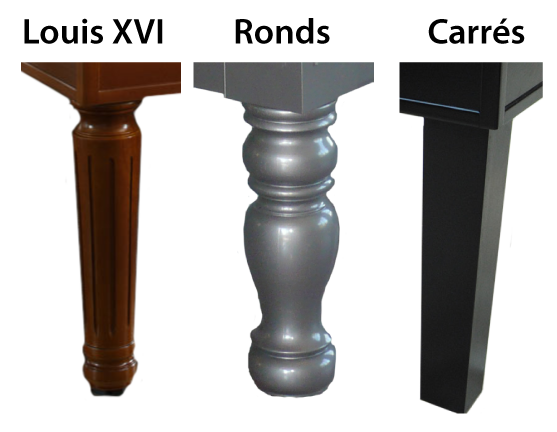 100% quality :
frame and legs of solid wood. Rectified 19 mm one-piece slate. Centralized soundproof ball return. Rubber cushions meet all competition standards. Iwan Simonis competition-quality cloth.
Below, a summary of the various options we offer :