As a manufacturer of custom billiards since 1857, Toulet regularly creates custom games spaces. Today, we're sharing the creation of this high-end games room featuring a Blacklight pool table, shuflleboard, custom bar and other games.
The games room for adults is usually organized around a pool or poker table.
A
high-end game room realization
For this magnificent project, each element was thought out in minute detail by our designer Guillaume Nowicki and manufactured by our specialized technicians. We find a harmony of colors and materials on each piece of furniture that constitute this space.
A pool table and a leather shuffleboard
The centerpiece of the space is a 2.40m Blacklight american pool table. Covered entirely in leather, the choice was made for a gray color that perfectly matches the orange cloth. The custom bronze basin is illuminated by the integrated LEDs. As for the billiard table, it is not left out in terms of light with the Blacklight design light painted in bronze. This color code is the common thread of this leisure space.
Indeed, the custom-made shuffleboard is also covered in gray leather. For a perfect harmony, the traditional black cloth of the shuffleboard has been replaced by the same orange cloth as the billiard table. It is perfectly highlighted on the frame of the playing area. Leds bring light effects to this table of more than 3m60 long.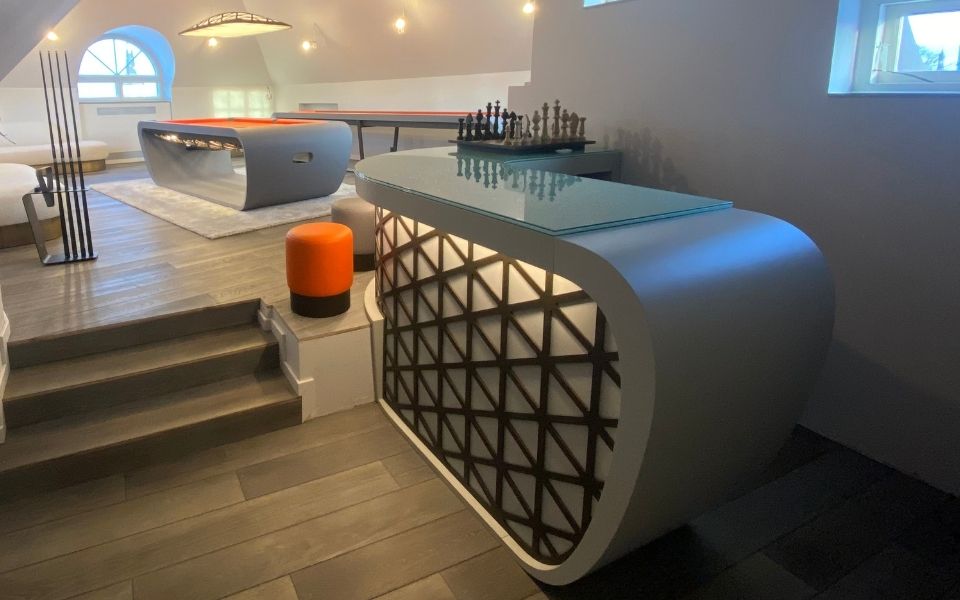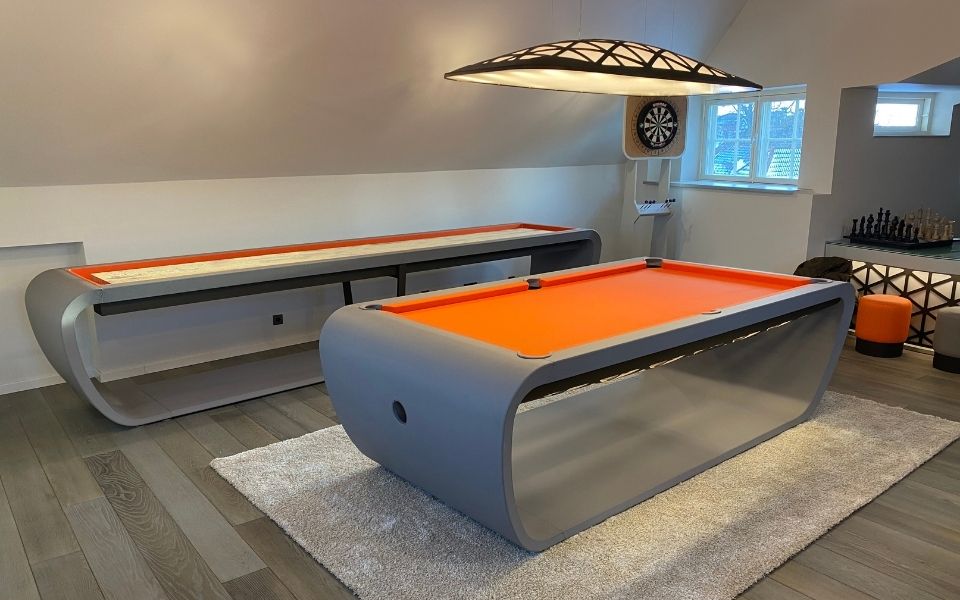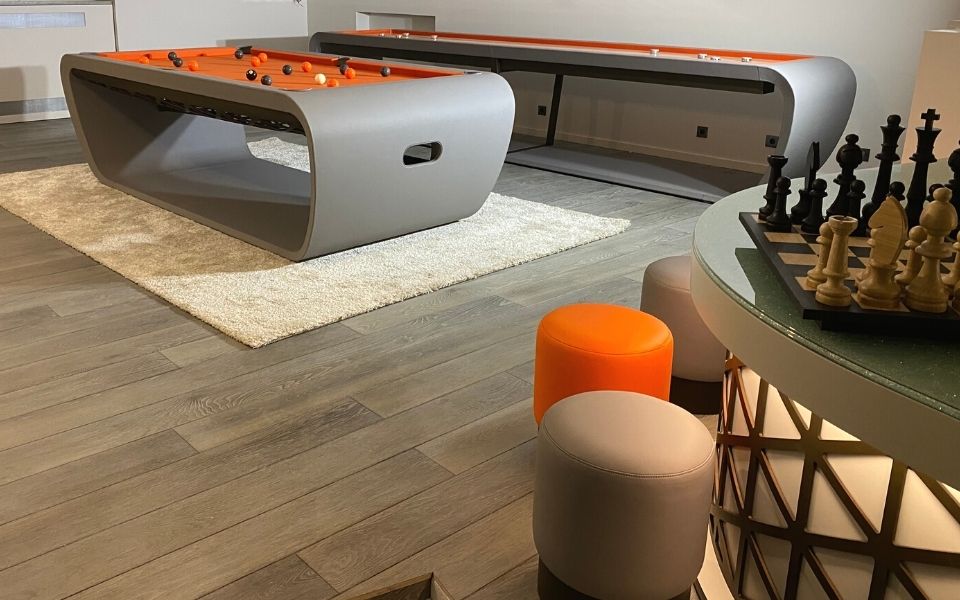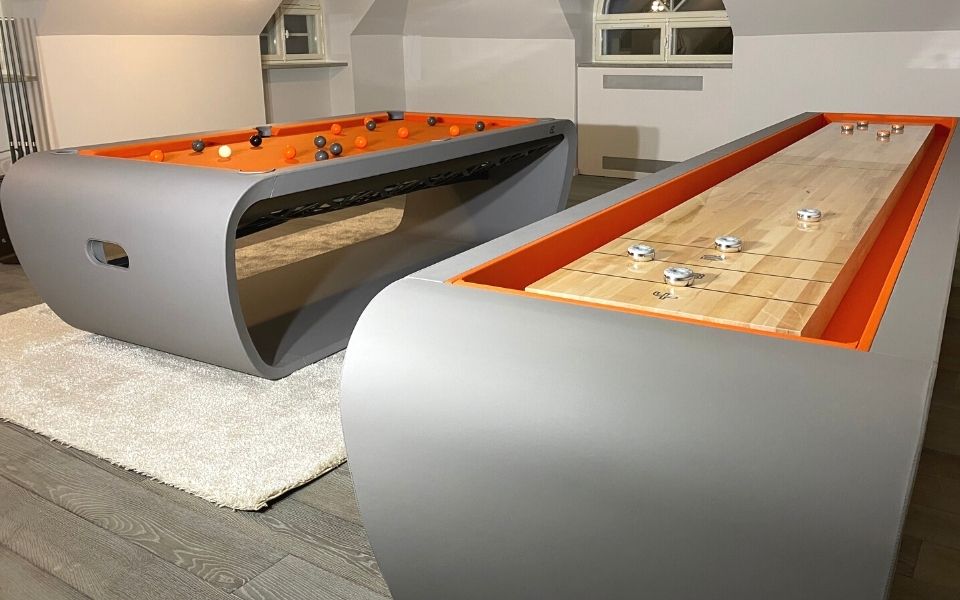 Original and design, the bar takes the lines of the Blacklight billiard. The grill that echoes the pool table's basin, painted in bronze, is backlit for a chic and sober play of light. To take full advantage of the bar, the bronze base of the poufs has been covered in leather in the same shades of gray and orange as the rest of the room.
For other games, a dart board was specially designed by our designer to meet the expectations of future players. A cork bottom to receive the shots and storage adapted to the materials. All in adequacy with the color code.
A customized project that highlights the exceptional know-how of our teams: design, cabinet making, welding, painting, varnishing, draping, finishing, assembly.
A synergy of experiences to realize a unique and high-end games room from the design to the installation through the manufacturing of each element.