You've always wanted to buy a billiard table, but the price is holding you back?
Before embarking on a purchase, it's important to understand what determines the price of a billiard table, and above all, what type of pool table you're looking for. The cost of a billiard can vary considerably depending on a number of factors.
First of all, the size of the billiard table. This may seem obvious, but it's important to underline it. A 1m90 English billiard table will normally be less expensive than a 3m80 snooker table. The latter requires more materials to manufacture.
The next point concerns the materials used. A billiard table made from quality materials will inevitably cost more than a first-rate billiard table. But its quality and lifespan will obviously not be the same. Solid wood and slate are the materials of choice for a quality billiard table. All components of the billiard table must be analyzed. Rugs, rails, pockets, accessories included or not.
Delivery and assembly of the billiard table are features to be taken into account in the price of the billiard table. Check to see if these are included in the price. If not, be sure to check the amounts.
Another criterion that can have a significant impact on the price of a billiard table is where it is manufactured. Different countries have different labor costs, quality standards and regulations.
As you can see, the price of a billiard table will depend on your specific needs and the quality you're looking for.
How much does a Toulet billiard table cost?
A French manufacturer since 1857, Billards Toulet is renowned for its commitment to quality. Each billiard table is designed with carefully selected slate and quality materials. Our products are the result of years of research, development and improvement. Our experience and know-how have enabled us to develop a wide range of billiard tables in a variety of styles.
Indeed, there are different price ranges. Depending on your expectations in terms of design, price, dimensions, preferred style of play, accessories and options, or additional services, there's a model to suit you.
Here, for example, are some of Toulet's new billiard table price ranges by collection: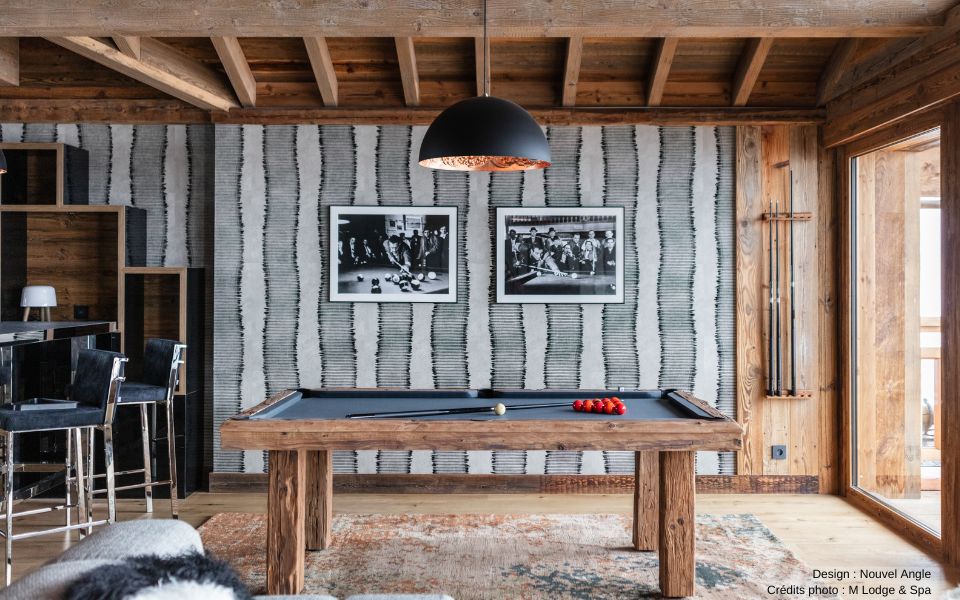 Design, made up of billiard tables with resolutely innovative design curves, offers models from 5 890 €.
Second-hand billiards and Shop and go
If you can't find a billiard table to suit your budget, you can turn to second-hand billiard tables or Shop and Go.
A second-hand billiard table may not have all the options you want, but if you want to enjoy it right away, it's available. Shop and Go are new billiard tables on display in our showroom and available immediately.
Should you require any further information, please do not hesitate to contact us. Our teams will be delighted to guide you in your choice according to your needs.