Golf / Bouchon
Basic Billiards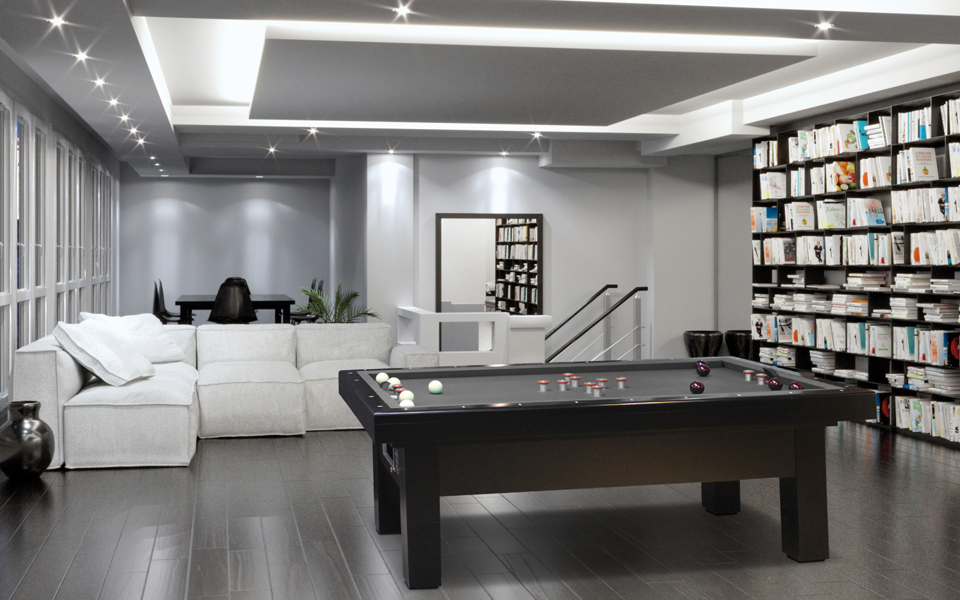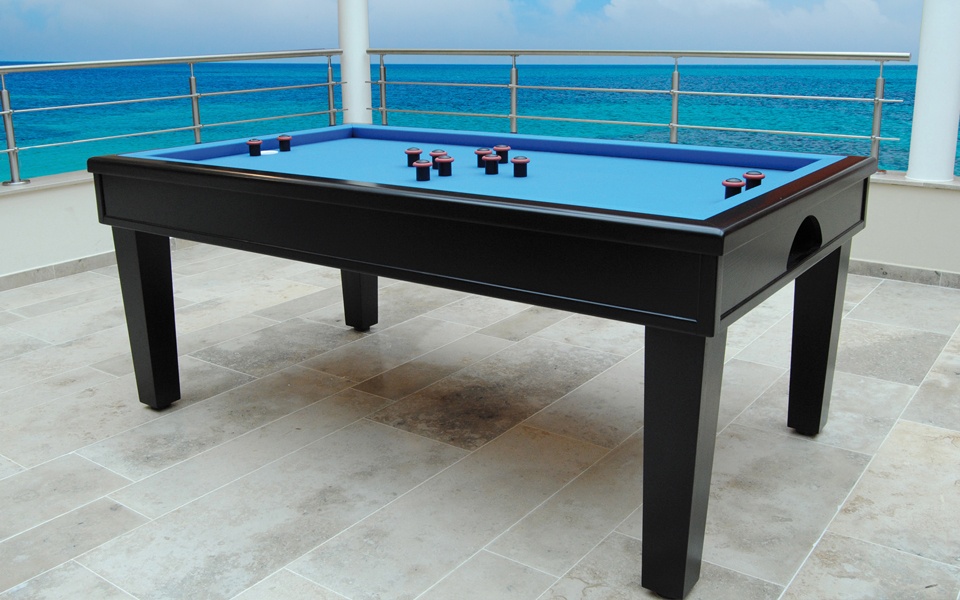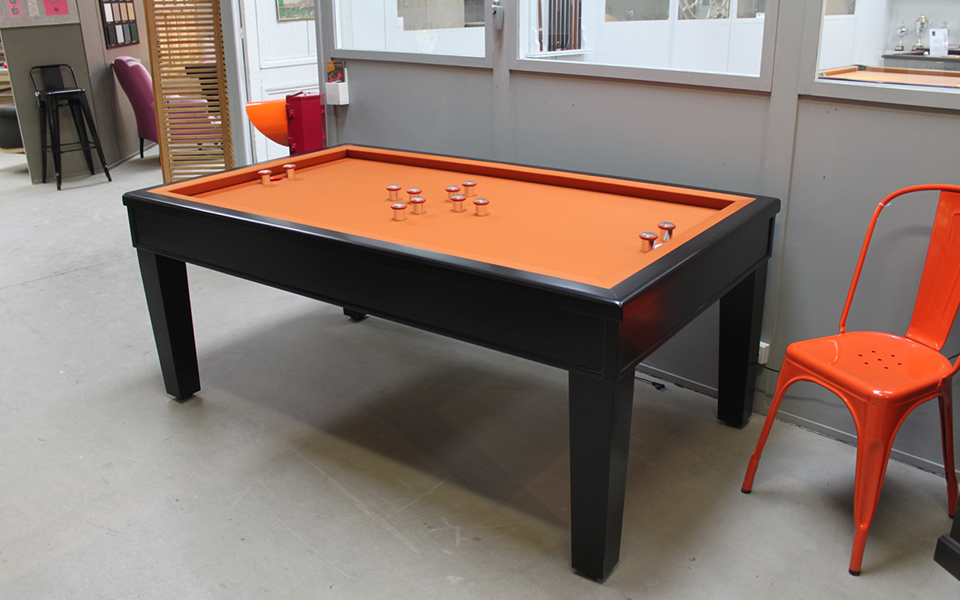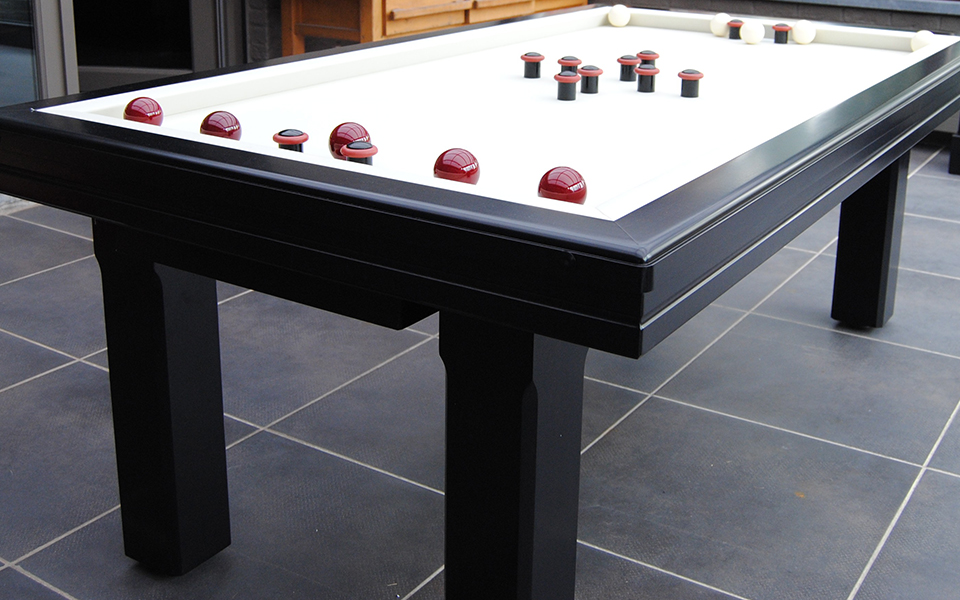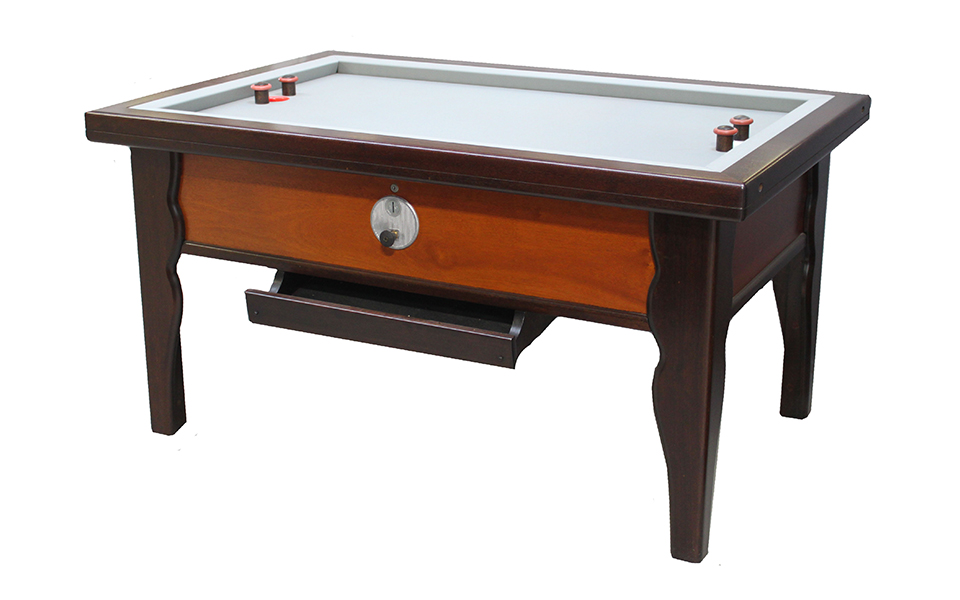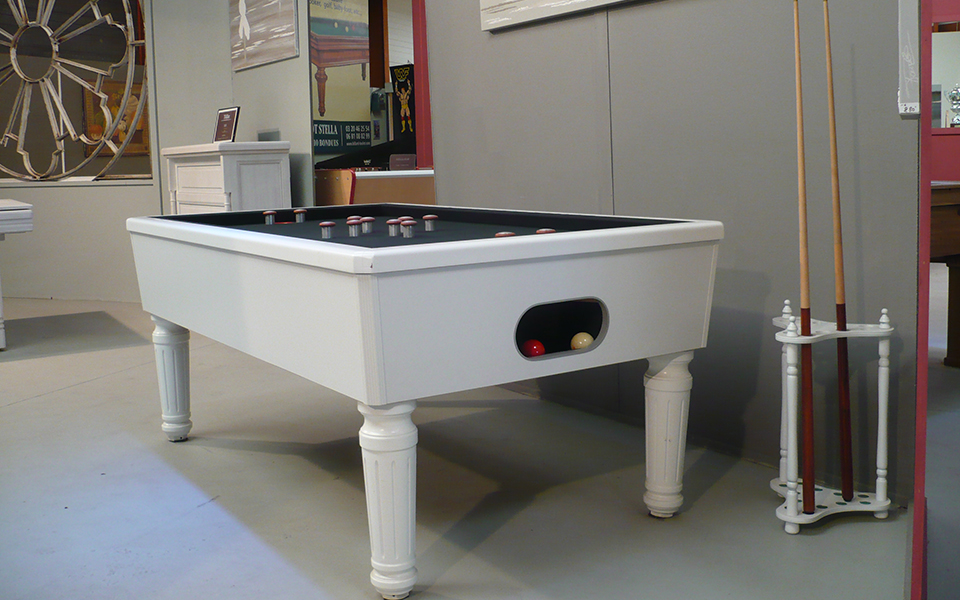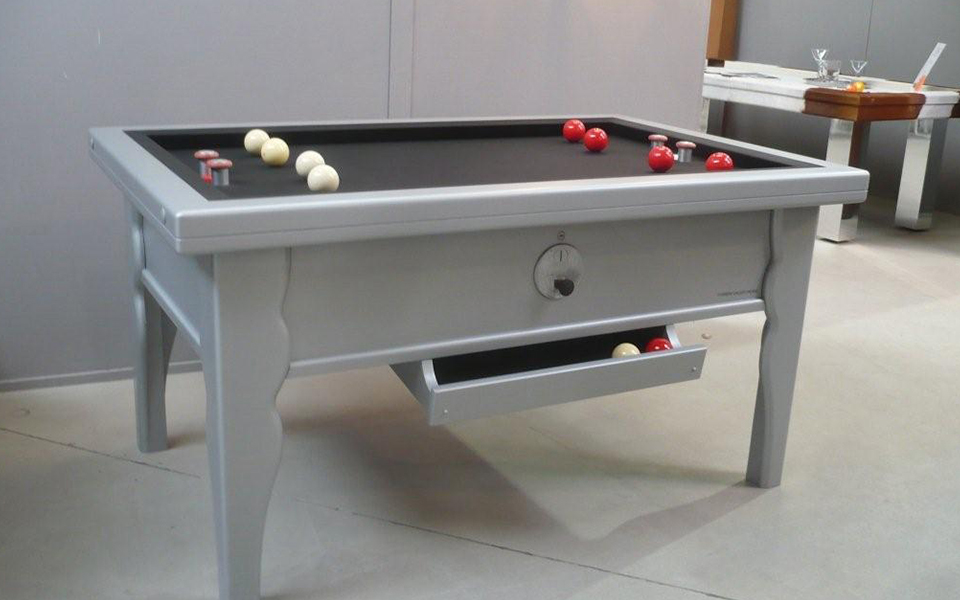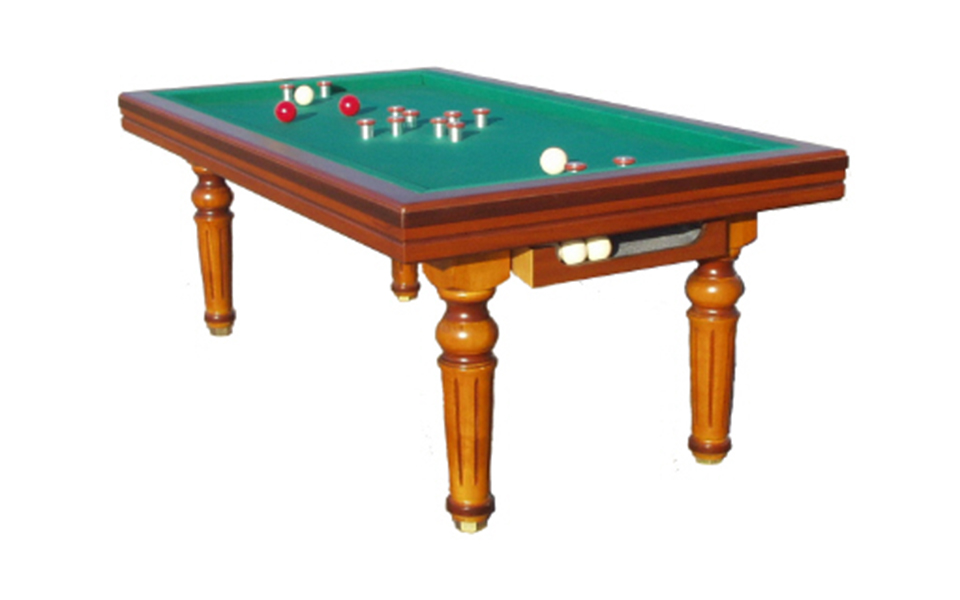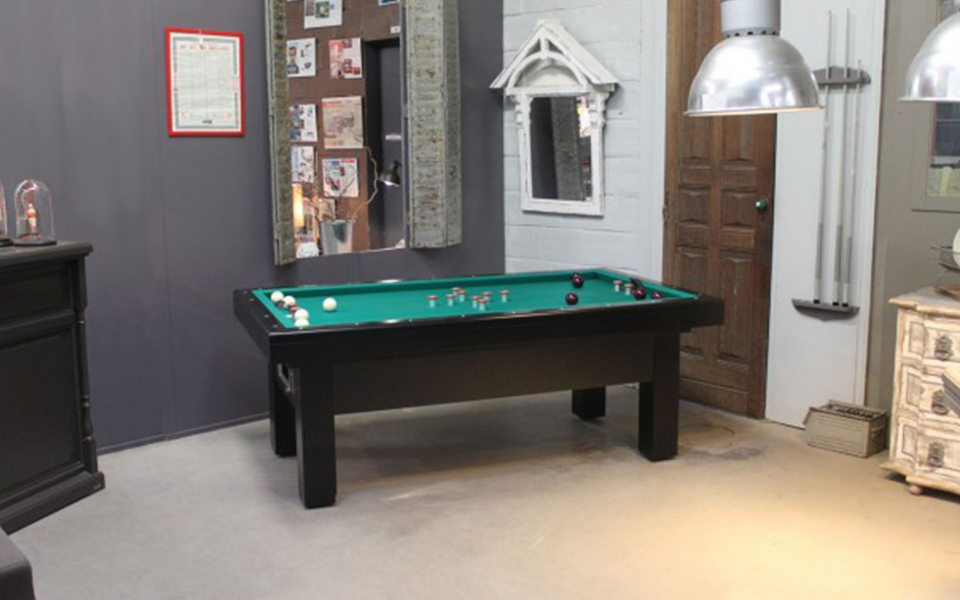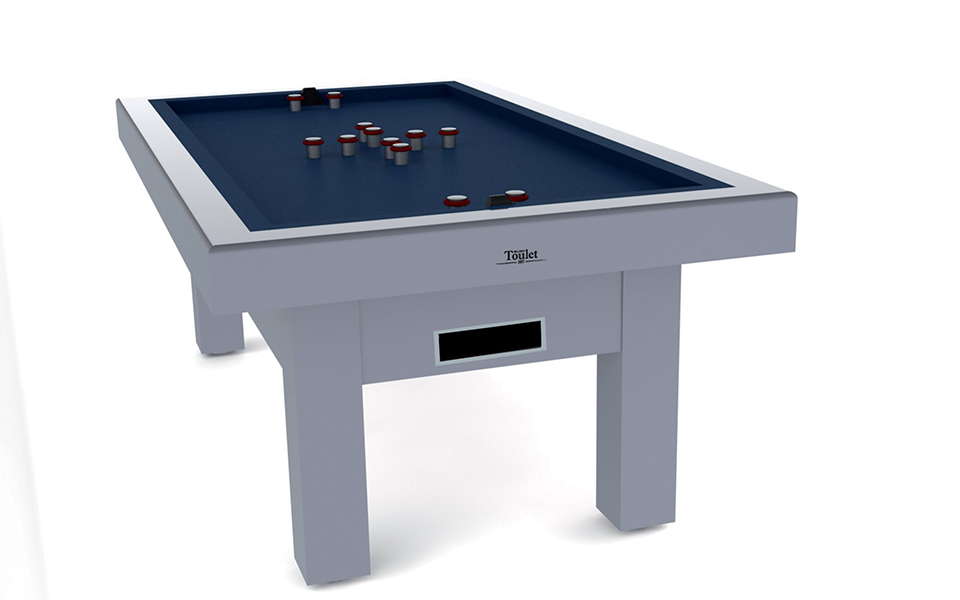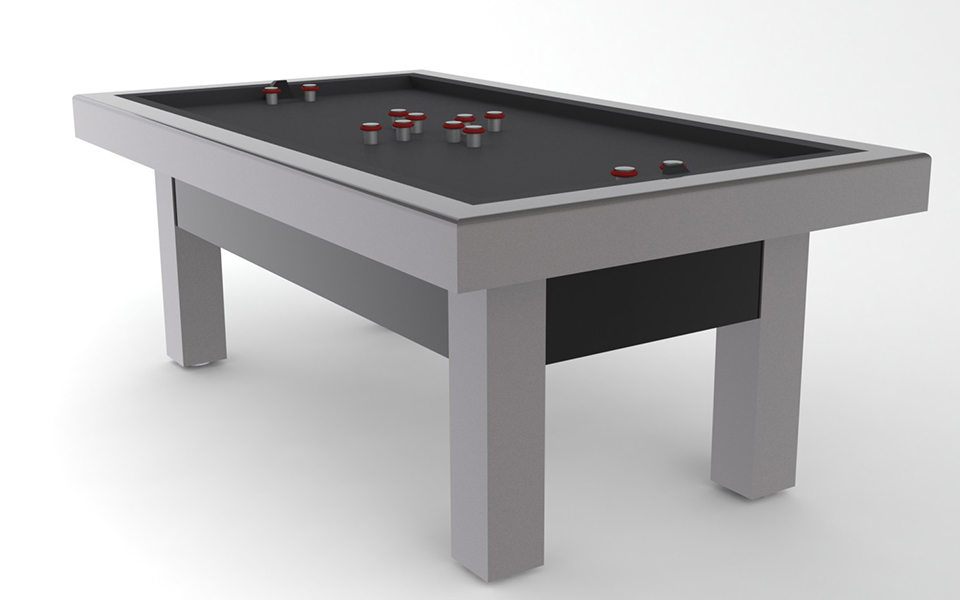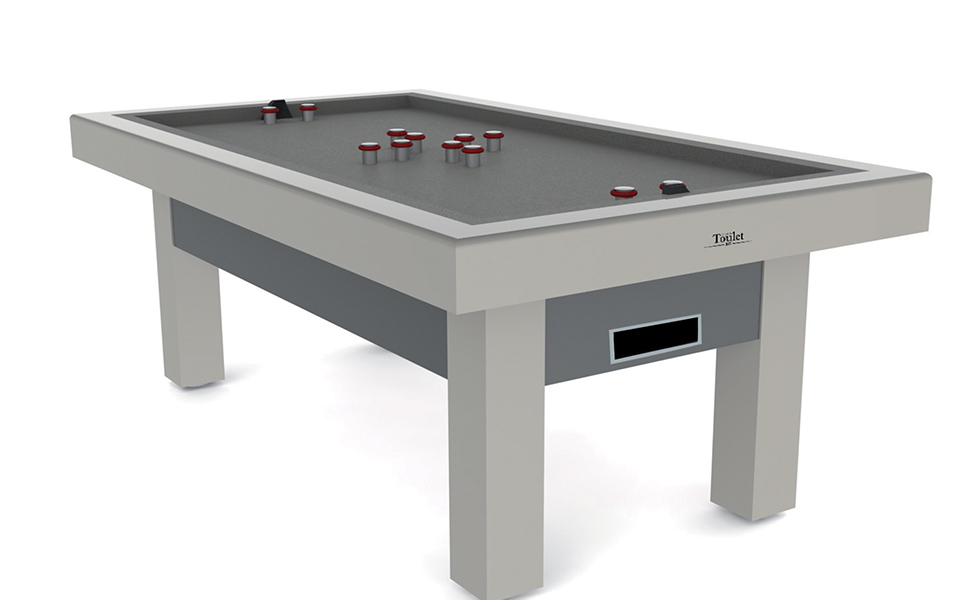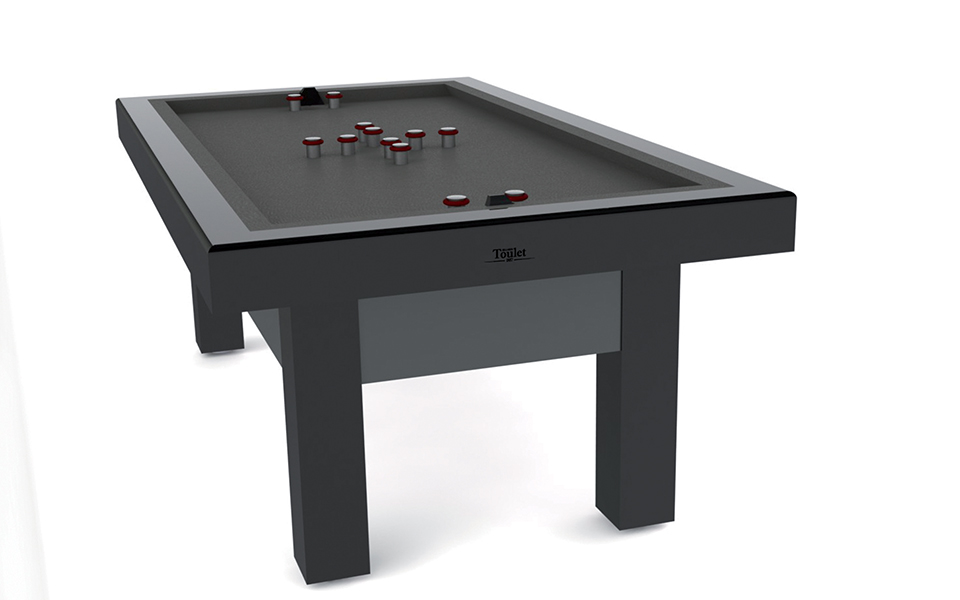 Golf/Bouchon billiard table
For a change, have a look at the Golf/Bouchon billiard table.
Technical specifications :
The Golf/Bouchon style of billiards can be played on these billiard tables: Broadway, Club, Pop, Loft, Miroir, Ambassadeur. There is also the Retro table.
Normally, the game is played on 190cm or 210 billiard tables (19mm slate), but other sizes are possible if you like.
You can choose the color of the cloth, and the plugs are built-in. These billiard tables can be turned into dining tables, because the plugs don't prevent the addition of a wooden or glass top.
Please don't hesitate to contact us for additional information: +33 (0) 3 20 46 25 54 / toulet@billard-toulet.com