Choose your billiard table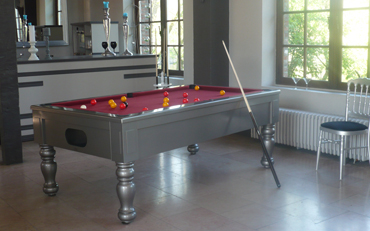 Billiard as a hobby
Discover our Détente range.
These billiard tables are the same you can use in billiards establishments. They have a modern and simple aesthetic. They are perfect for recreation rooms.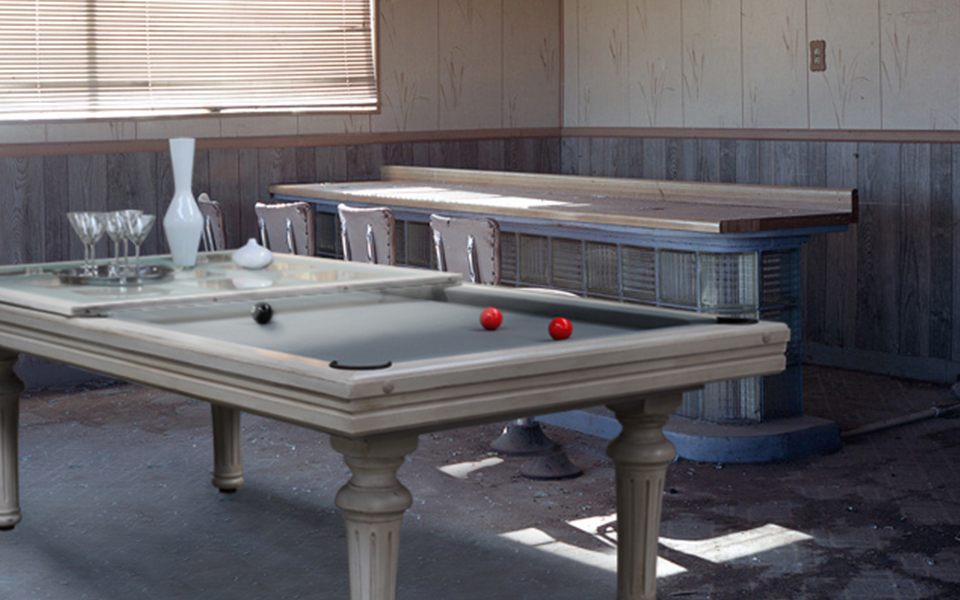 I am looking for a traditional table
Discover our Classic collection.
They are made of solid wood, with a patented frame for perfect playability.
They are convertible into dining tables.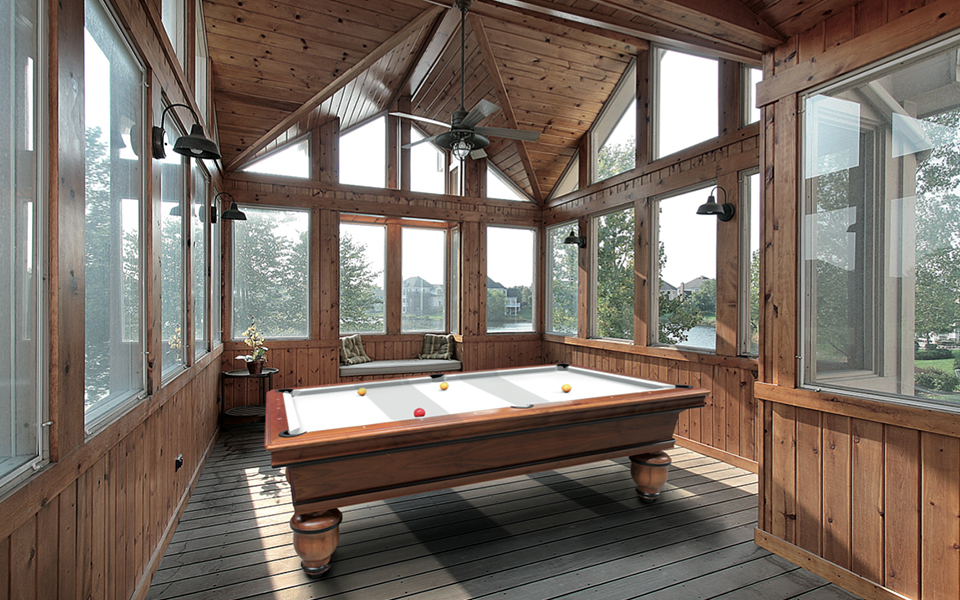 I would like a billiard table for my home
Discover our Classic range.
They are welcoming, and fit perfectly near a fireplace to recall the warmth of evenings gone by.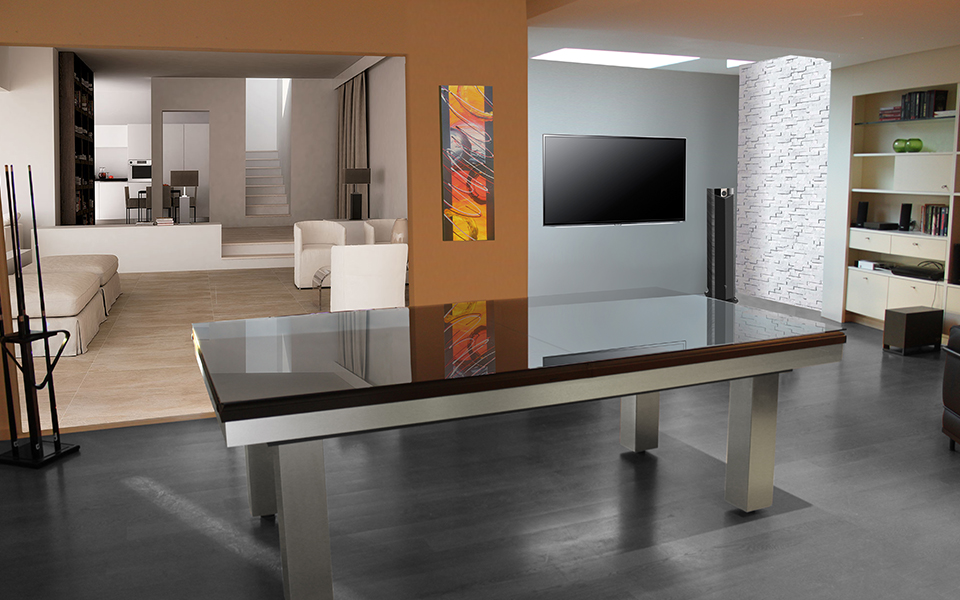 I need a contemporary table
Discover our Contemporary range.
Customizable, modern, attractive tables.
You can choose leg shape, cloth color, and wood color. You can also create a unique piece with unusual finishings: crocodile, ostrich, cowhide, teak, and more !
They can easily be transformed into a dining table, and they fit in perfectly with your interior !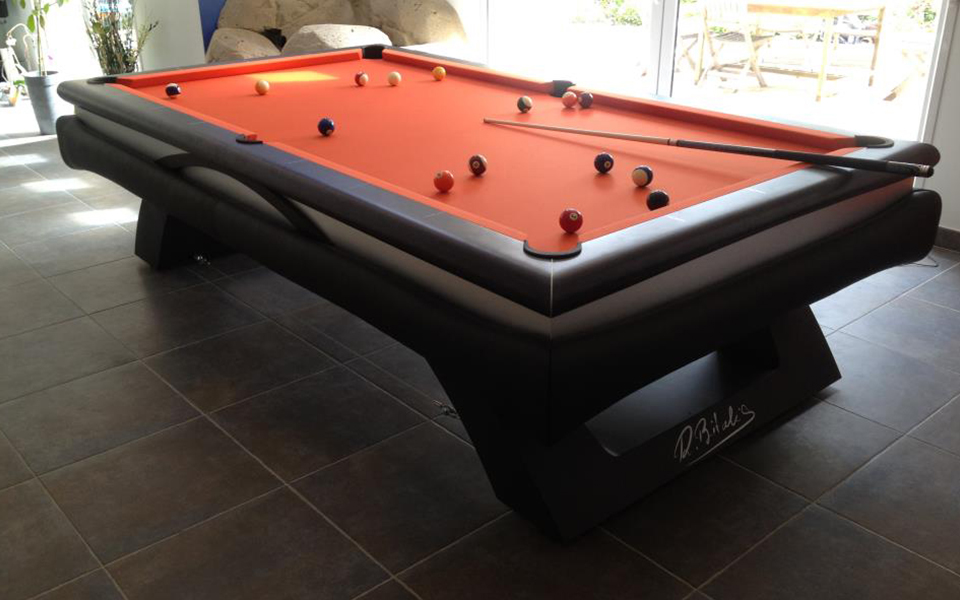 I am looking for a competition table
Discover our Competition range.

Simonis cloth, Kléber-Michelin… competition quality rubber cushions.
These tables have been used in official competitions.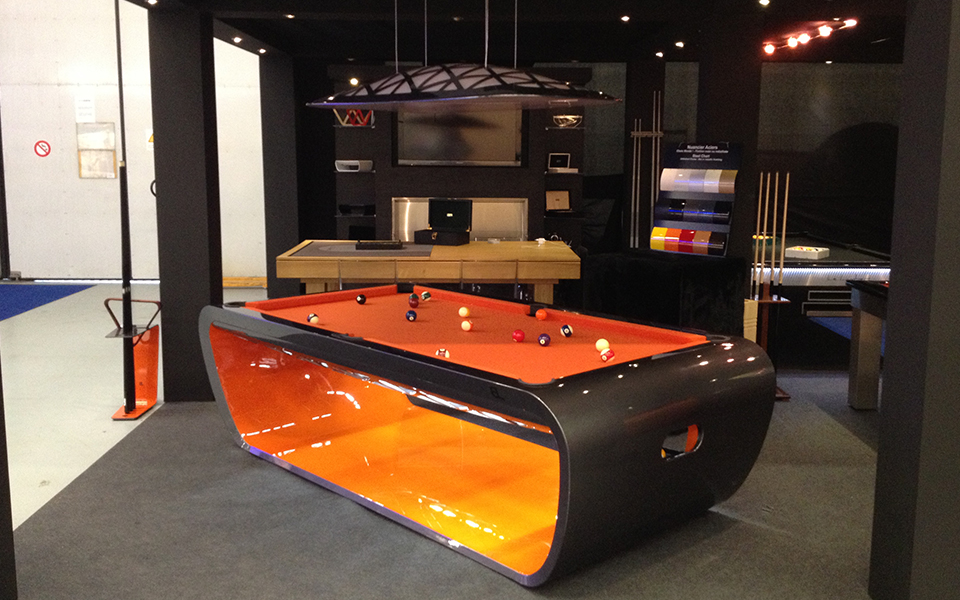 I would like a table like no other
Blacklight is a luxury billiard table made entirely of steel
You have many options, including MP3 connection, Atao sound system, LEDs, and more.
Made by innovated designers, it is high-tech and distinctive.
This incredible table offers more than playing pleasure — it has options never seen in a billiard table.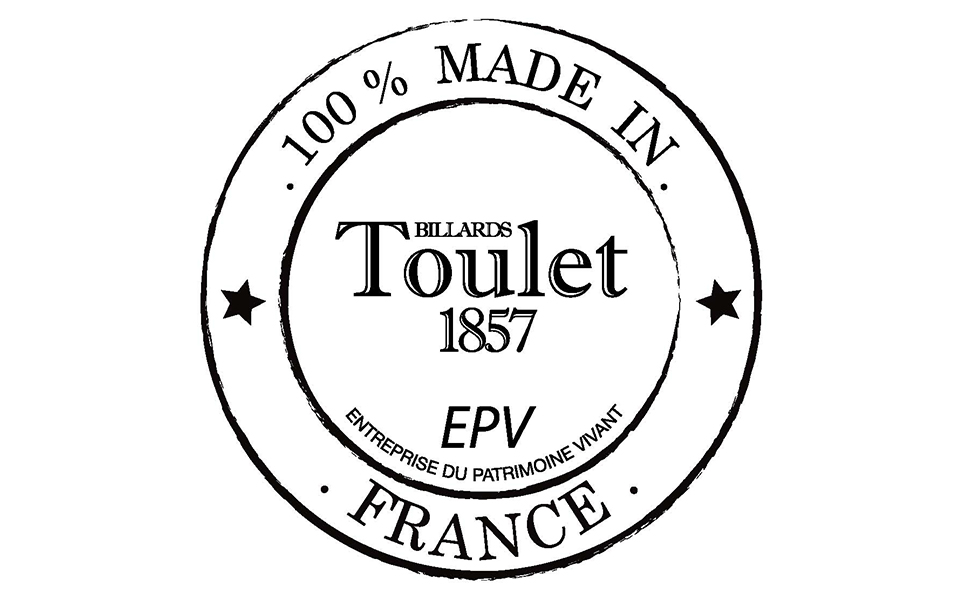 I just want quality
ALL OUR TABLES ARE TOP-QUALITY : quality wood and innovative materials designed in our own office and built by our skilled technicians.
Toulet guarantees you unfailing quality with a lifetime warranty for the majority of tables.
How to choose table size
The first thing to consider when thinking about creating a pool room is the space
You need enough space to allow for players to shoot from all sides of the pool table. Here we help you consider what size room is needed for different sized pool tables. We are often asked about regulation-size pool tables. This refers to a 4 1/2 foot by 9 foot table. It requires a much larger room than a 7 foot table, as shown in the chart below. Standard two-piece cues measure 58 inches in length. The pool room size needed then is the length of the pool table plus 2 times the length of the cue and the width of the pool table plus 2 times the length of the cue.
Let's look at an example. You have a room with an available area measuring 16 feet 8 inches by 14 feet. This is 200 inches long by 168 inches wide. We know the length of our cue is 58 inches for each side of the pool table, or 116 inches, so the room length (200 inches) minus cue length (116 inches) equals 84 inches allowed for the length of the pool table. The width of the room (168 inches) minus twice the cue length (116 inches) equals 52 inches allowed for the width of the pool table.
Your space can fit a pool table 84 inches long and 52 inches wide. Standard pool table lengths are 7 foot, 8 foot, 8 1/2 foot and 9 foot. Your space would best fit a 7 foot table.
Here is a chart of standard table sizes and suggested room dimensions :
Lighting
Lighting is very important for a good playing experience.
Lights have to be placed 80 cm above the playing surface.