Whitelight
Modern Billiard Tables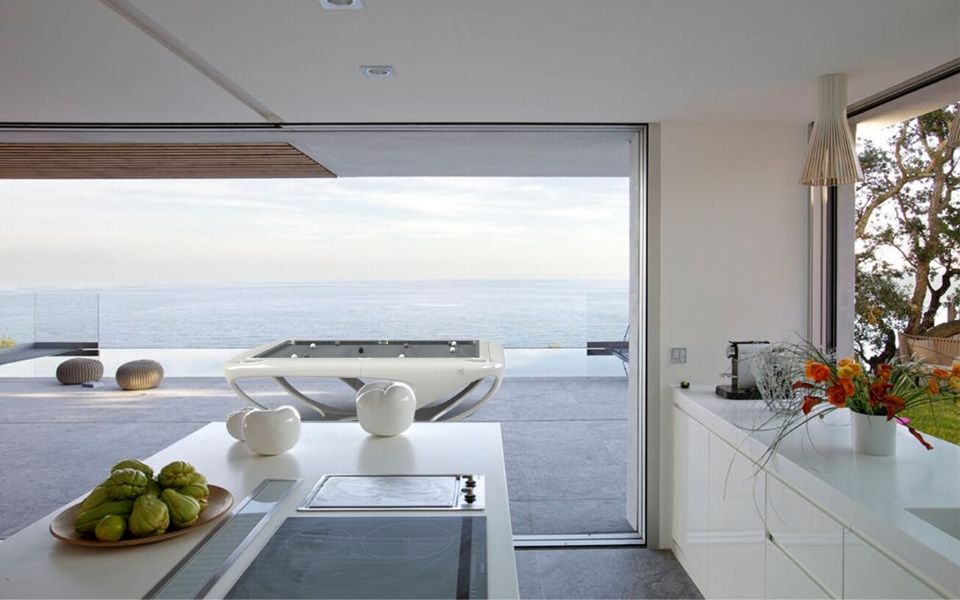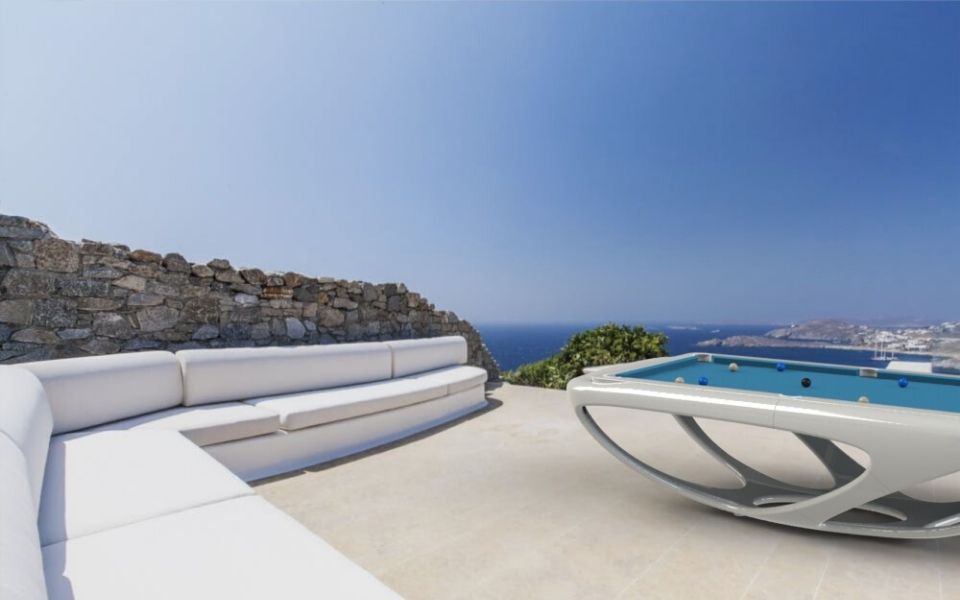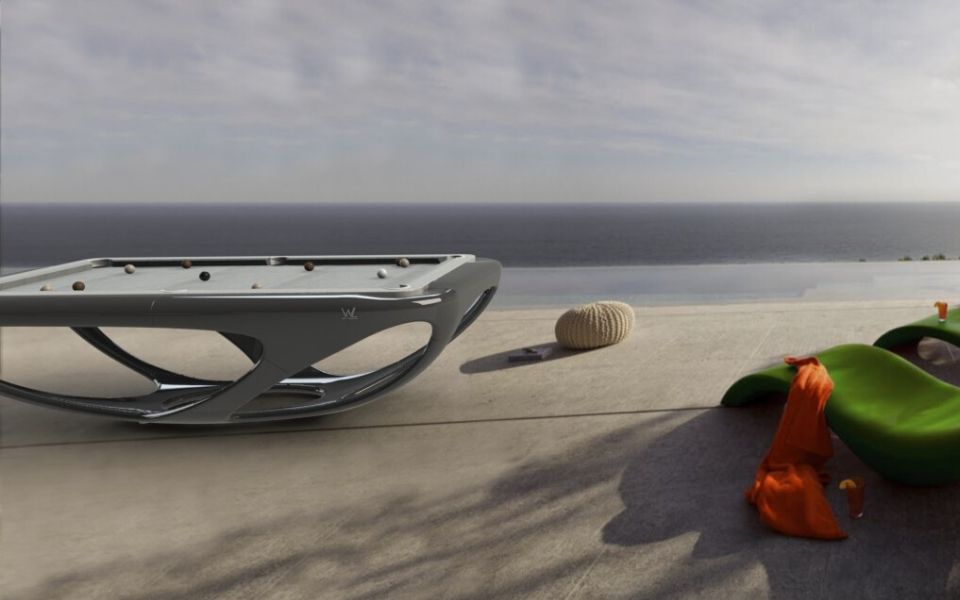 Whitelight outdoor pool table
An unusual design.
The Whitelight outdoor pool table is for design lovers. When the sunny days are there, enjoy outdoor pool games.
Its harmonious and contemporary lines will blend perfectly on a chic and design terrace.
100% customizable and decorative
Because the pleasure of playing billiards should not be limited to an indoor practice, Billards Toulet also offer customizable outdoor models. You can choose the color of the carpet designed specifically for outdoor use (water-repellent and anti-UV). The choice is yours: petrol blue, anthracite gray, old pink or even ecru.
Personalization continues with the choice of color for the structure of your Whitelight outdoor pool table. Give free rein to your desires thanks to a palette of colors according to your desires and your creativity.
The outdoor version of the Whitelight billiards
This high-end pool table is naturally intended for outdoor use. The 240+ Whitelight is made of fiber polyester resin. Resin is a material that withstands outdoor exposure perfectly. The low base is weighted and includes 4 leveling cylinders. The paint is in automobile bodywork, choice of lacquer or mat finish. The chassis is 80mm steel and is galvanized in an outdoor version. The 240 mono 22mm slate is bolted to the chassis. The Simonis carpet is specially treated for outdoor billiards with water-repellent and anti-UV. The frame of solid teak strips is the same color as the billiard or biton of choice.
The ball receptacles are anti-rust treated and decorated with special outdoor carpet. The receptacle systems are drilled to allow water to flow out and the hardware is made of stainless steel. The Whitelight billiard table is delivered with a moisture protection canvas and graphite cues with plastic ferrules.
100% modular billiard table
Add a tray to transform your pool table into a dining table. A friendly and easy-to-use alternative for all your moments with family or friends.
100% relaxation
Whether you like billiards for its decorative or fun side, for its friendly or competitive spirit: it unites around the same passion, that of the game! American billiards is played with family, friends and guarantees long hours of fun and convivial moments.
To help you, here is a summary of the possible options of the Carat Light Outdoor pool table :