Purchase a French billiard table
Are you looking for a French billiard table? You are at the right address. Billards Toulet imagine and manufacture for you customizable and made-to-measure billiards for all the modes of play. Indeed, according to the model and the size, you can choose a French, American, English, snooker or mixed billiard table with the addition of plugs or cushions. You will find below the billiards available in French billiards.
How to choose your French billiard table ?
The official size of French billiard tables is 2m80 or 3m10. To be able to install a billiard table of this size, you need a large room. In order for everyone to be able to install a French billiard table at home, Toulet offers smaller tables that can be fully customized.
The choice is therefore very wide. Design, Classic, Contemporary, Competition or outdoor, there is something for everyone. Most of our billiards are available in French billiards. Just browse our collections and configure it directly online to get an overview of its customization.
Indeed, many characteristics are customizable and allow to make your billiard unique. Choice of wood species, shape of the legs, color of the cloth, finishing of the pockets, addition of a table top,… Configure your French billiard table.
You wish more information before buying a french billiard table ? Technical information, manufacturing time, delivery time ? Our teams are available to answer all your questions by phone at +33 3 20 46 25 54.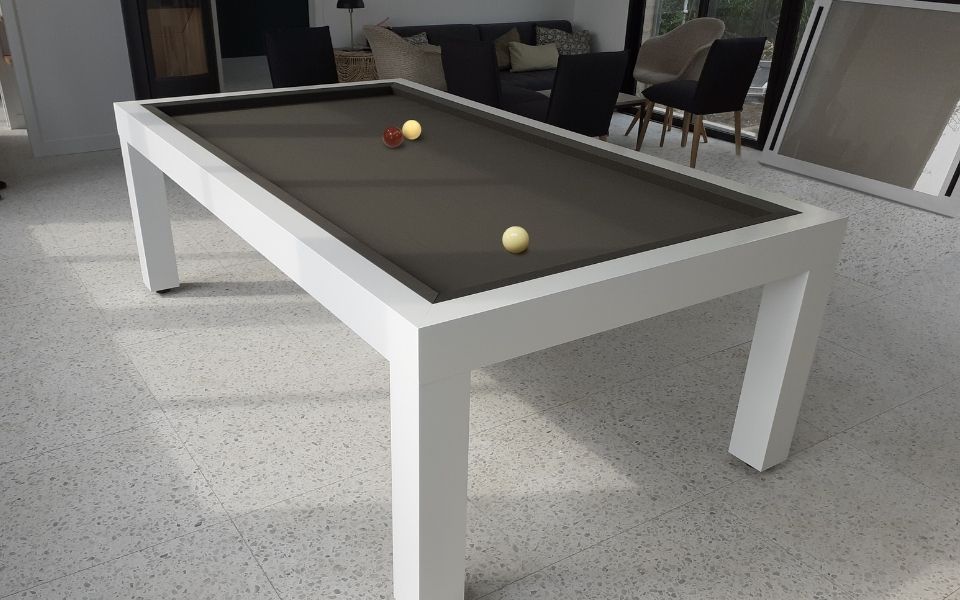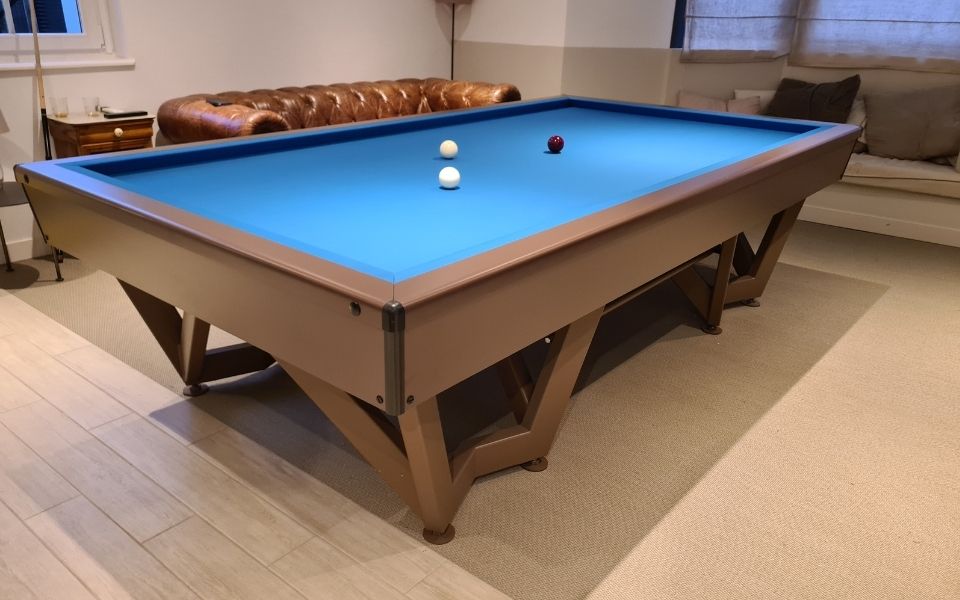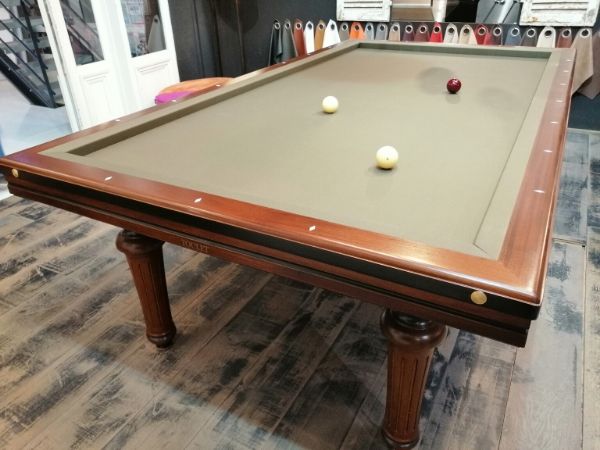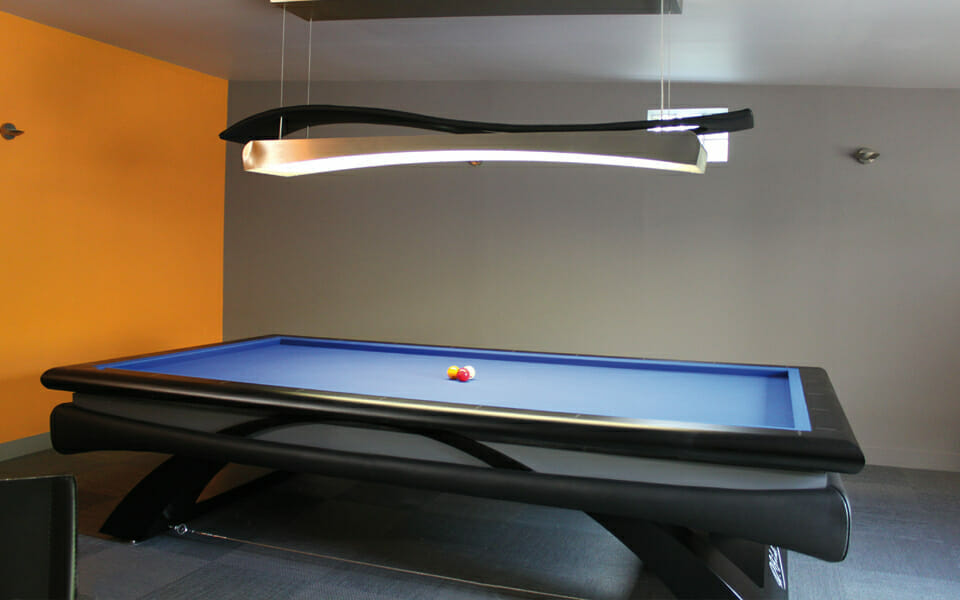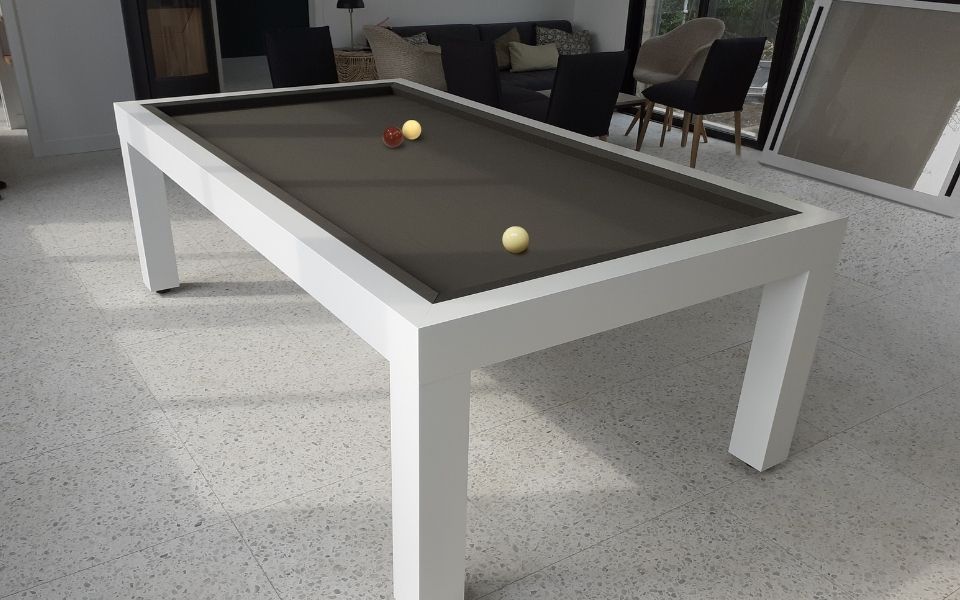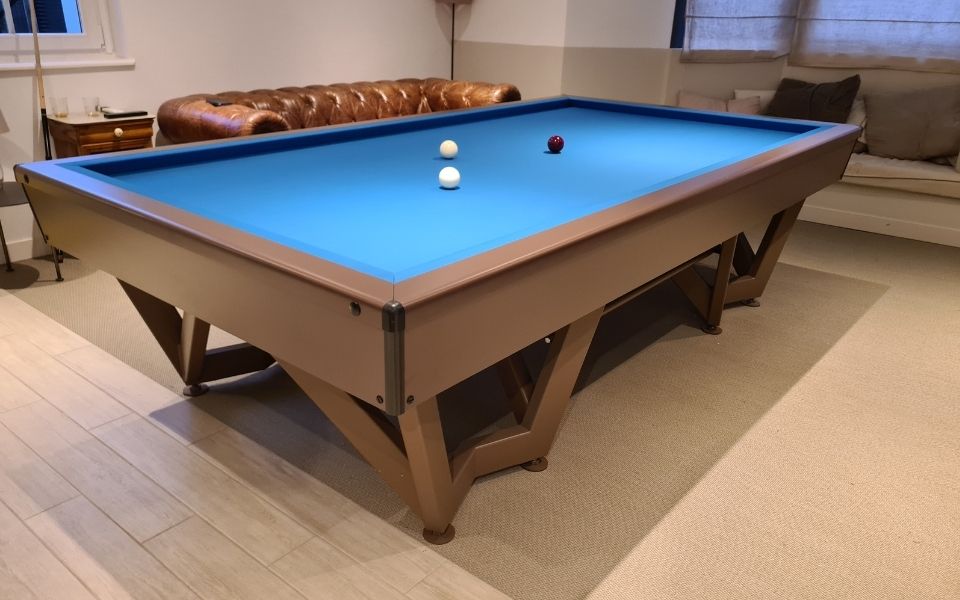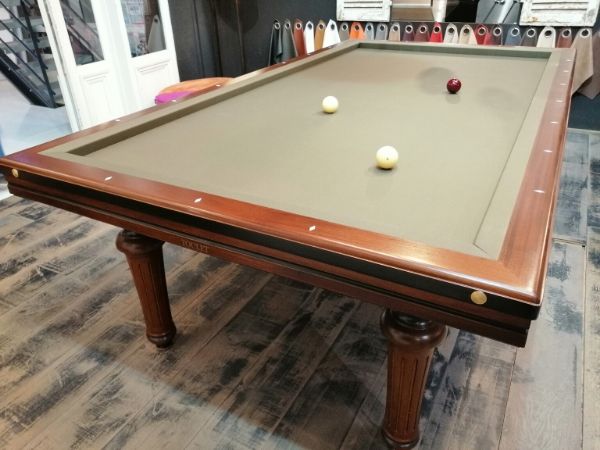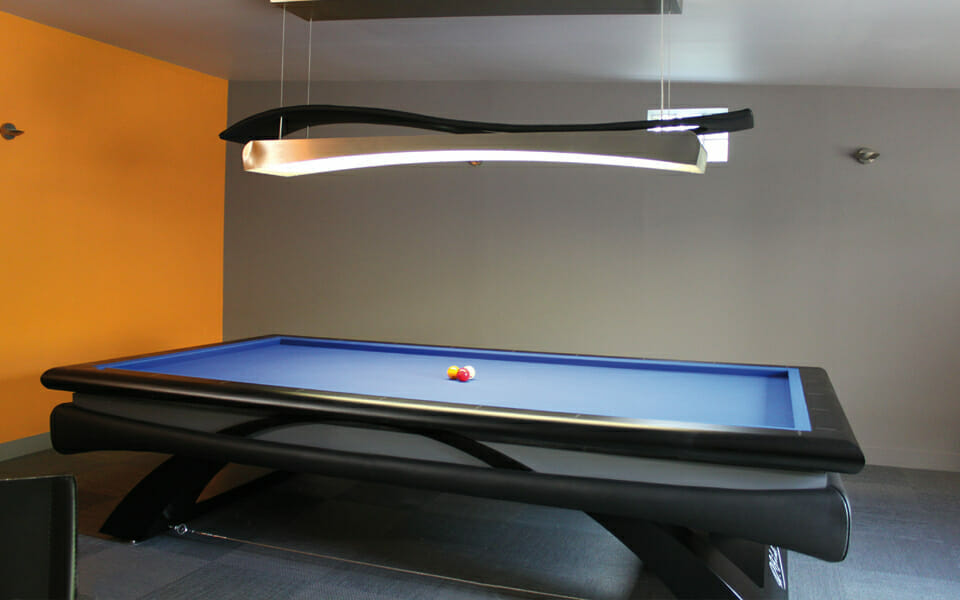 What is French billiards?
Also called Carambole billiards, French billiards is a game that experienced players love because it allows them to develop their skills and to train to be more precise in the trajectories of the balls or the effects.
French billiards is played without pockets and generally with two players. Carom billiards is played with 3 balls, each player has a white, pointed or yellow impact ball in addition to the red ball (also called the carom).
How to play French billiards?
The aim of the game is to score the number of points that you have been given at the beginning of the game according to your level, it can be different between the two opponents.
The points correspond to a distance to be covered by hitting with your cue ball the two other balls. If this has been achieved you score a point and you can continue playing. If not, you do not score a point and your opponent takes over.
Variations of this mode of play exist with pins or with 4 balls instead of 3. You wish to review the rules? Billards Toulet propose you a summary of the rules of the French billiard.