Complete table customization
The options we offer have a single focus: enabling you to customize your BlackLight. Make it unique with custom visual features like photos; a sound system; light features; or your own idea that we haven't even thought of yet!
Table customization
Add a personal touch to your BlackLight table. You can add a logo, a signature, a motif — our design office will carry out all your wishes.
Cloth customization
Even the cloth can be a canvas for you to paint your desires. Not only do you have your choice of colors, but here, too, you can place a logo, a signature, a motif …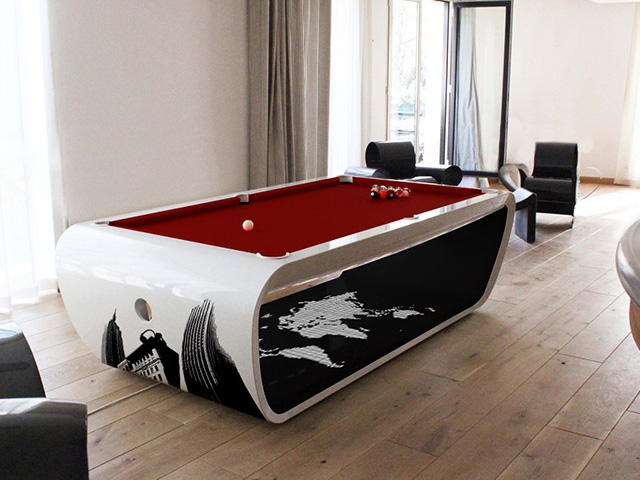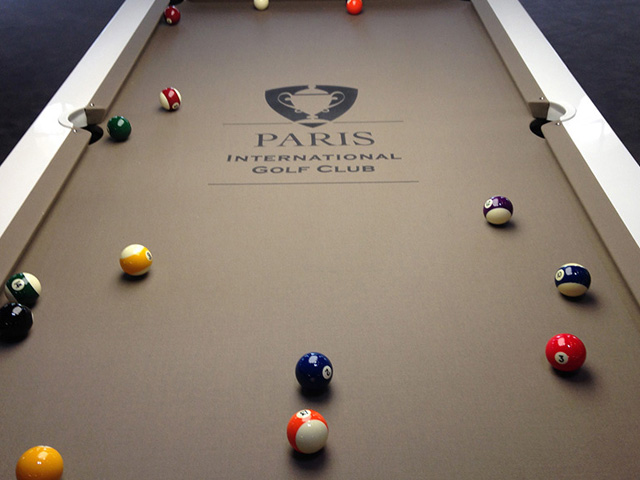 Sights
This elegant option brings together playability and refined materials, with the option to use Swarovski crystals or raw diamonds for the inlaid sights.
LEDs
Light up your table from the inside! With basin lighting, you can choose the LED colors: cool, warm, multicolored, or even nightclub lighting that changes with the rhythm of your music.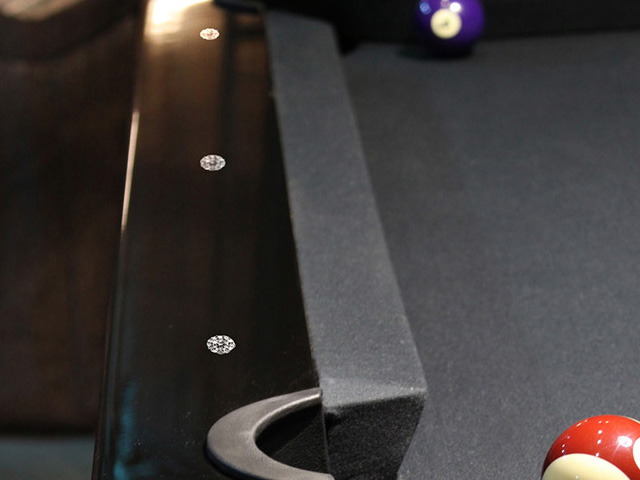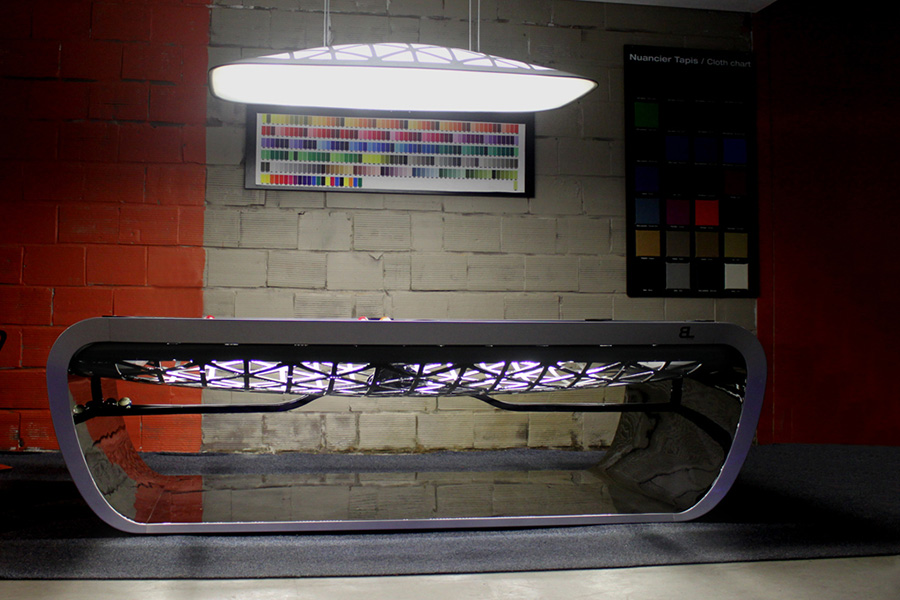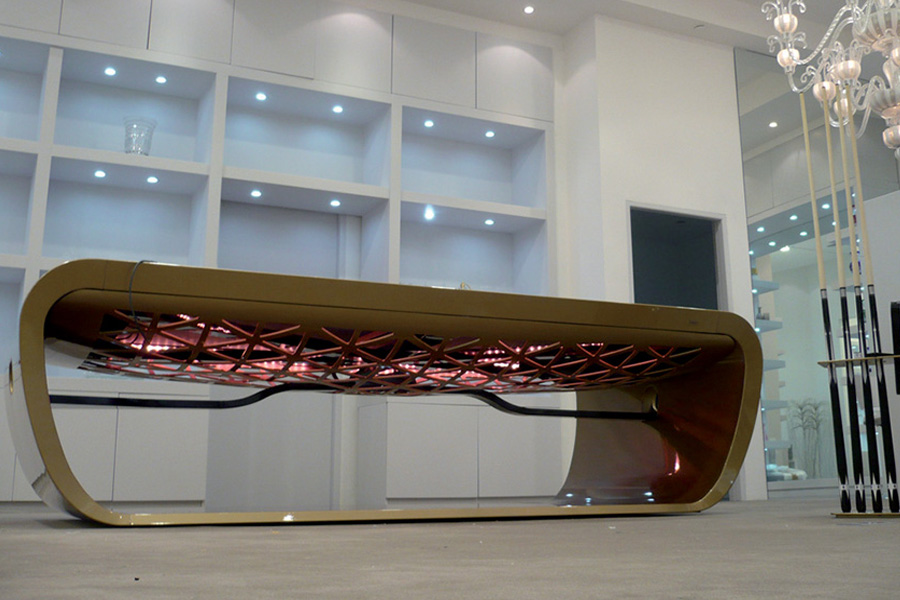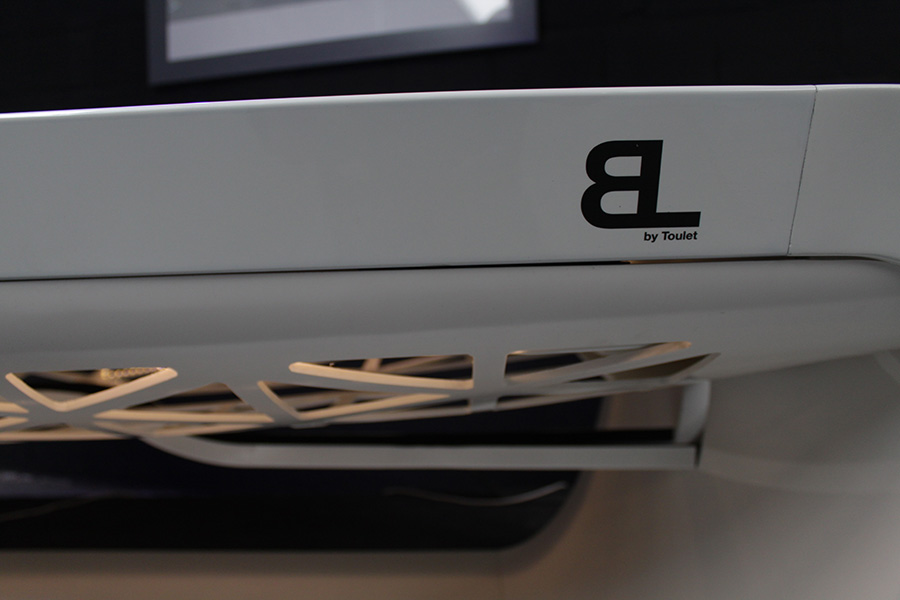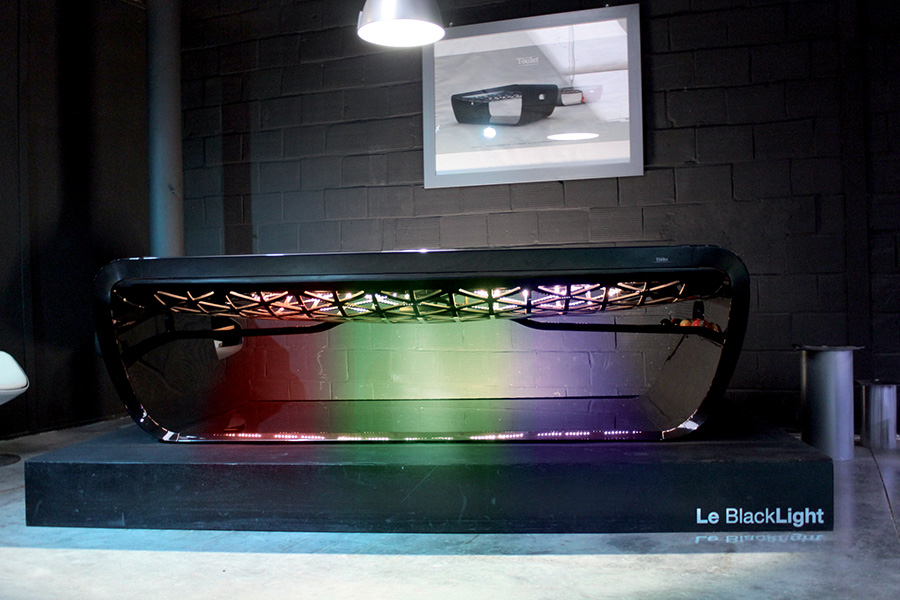 Sound system
It's a never-before-seen billiard table feature. Built-in sound system: ATAO speakers provide excellent sound quality with no rattling, enabling you to focus on the game while enjoying your favorite music.
Two-tone
For style, consider a two-tone paint scheme, which unlocks a multitude of interesting combinations. Go for gloss paint over matte, tone-on-tone, or play with contrast.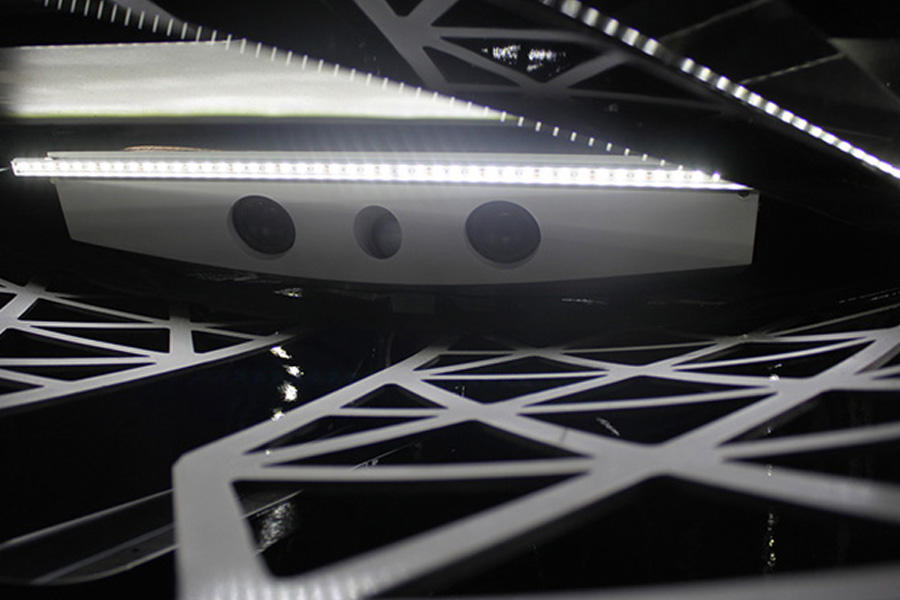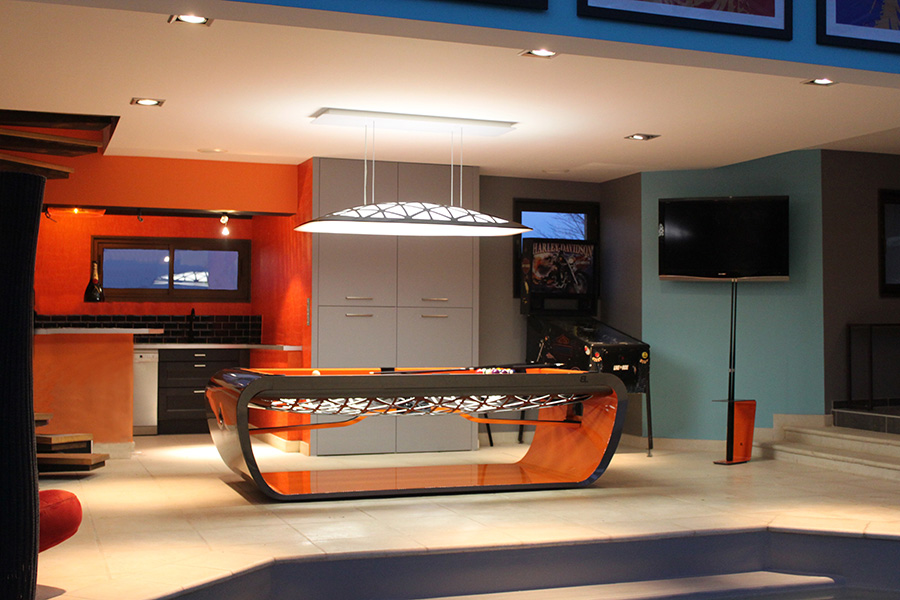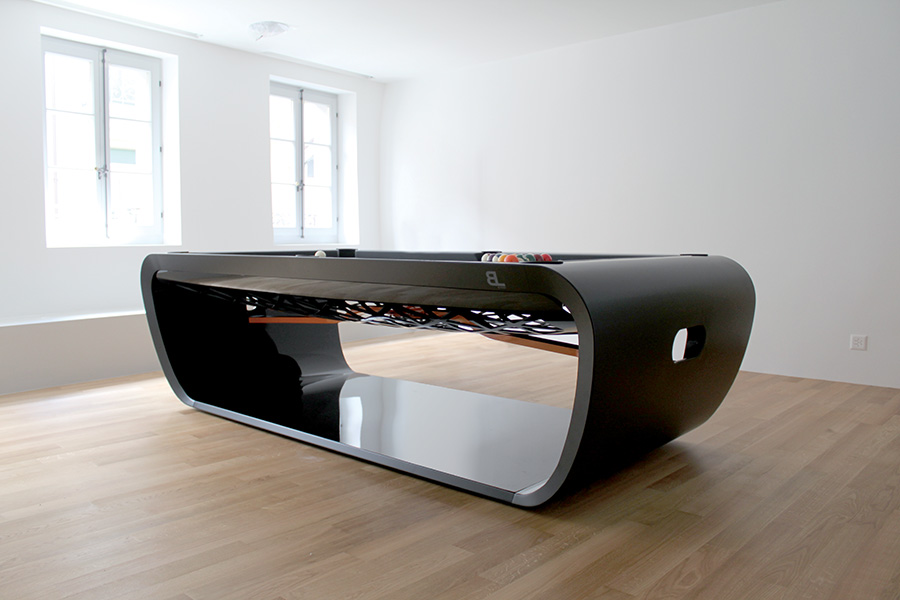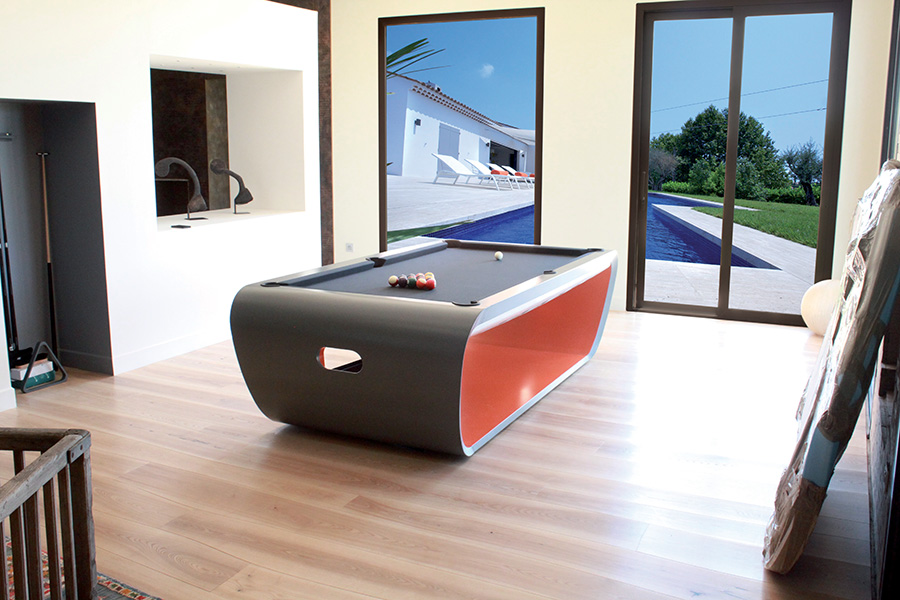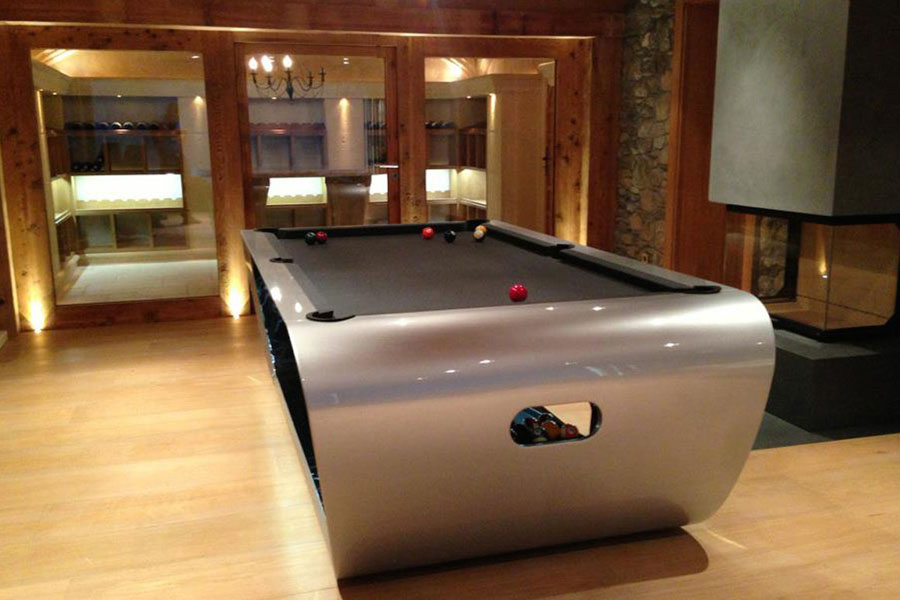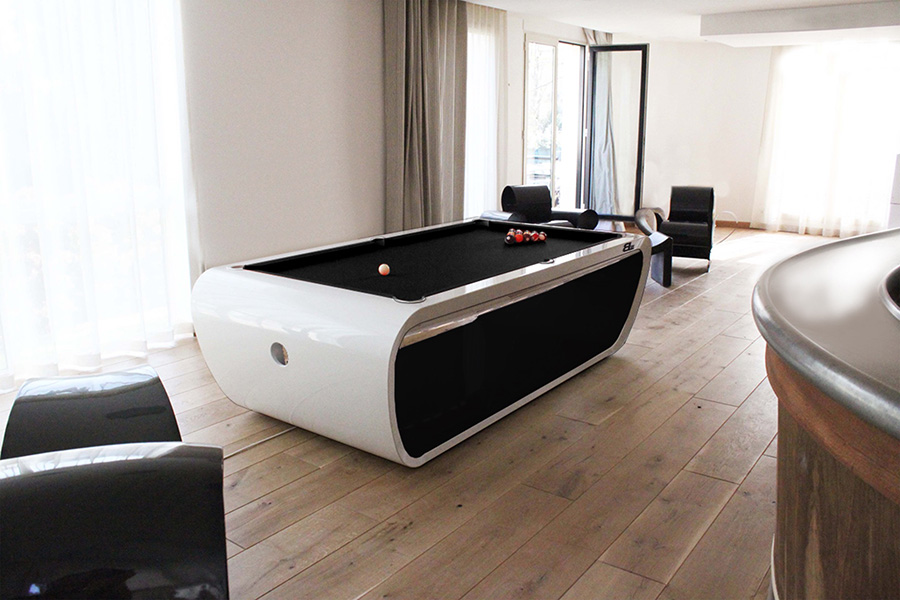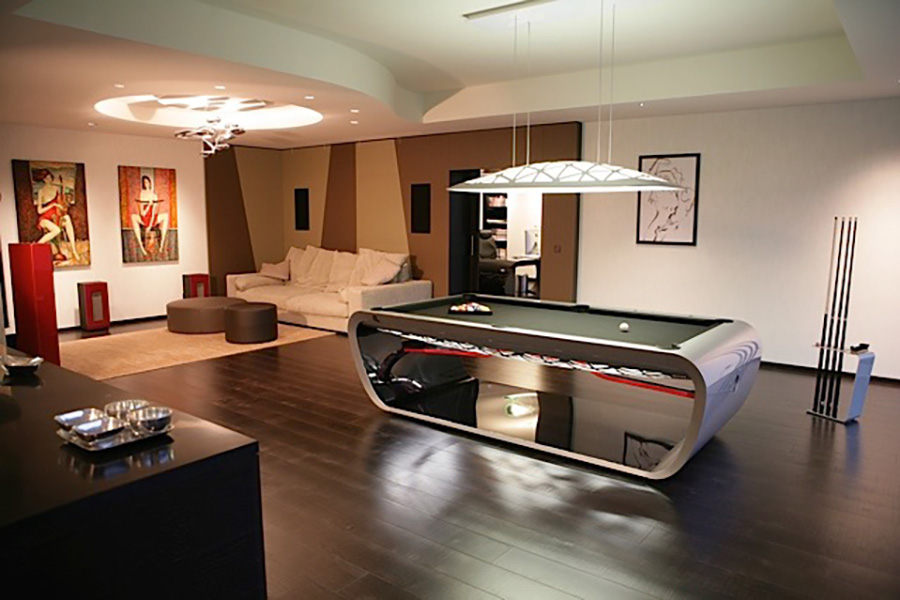 Poker tabletop
For more games and more fun: the poker tabletop option. It's a three-section tabletop, and you can use one side as a dining table, desk, or meeting table, and the other side as a poker table. Available in a wide range of colors.
Dining table
The tabletop option lets you transform your table into a reception table, a dining table, a meeting table, or a desk. Three-piece tabletop, same color options as table.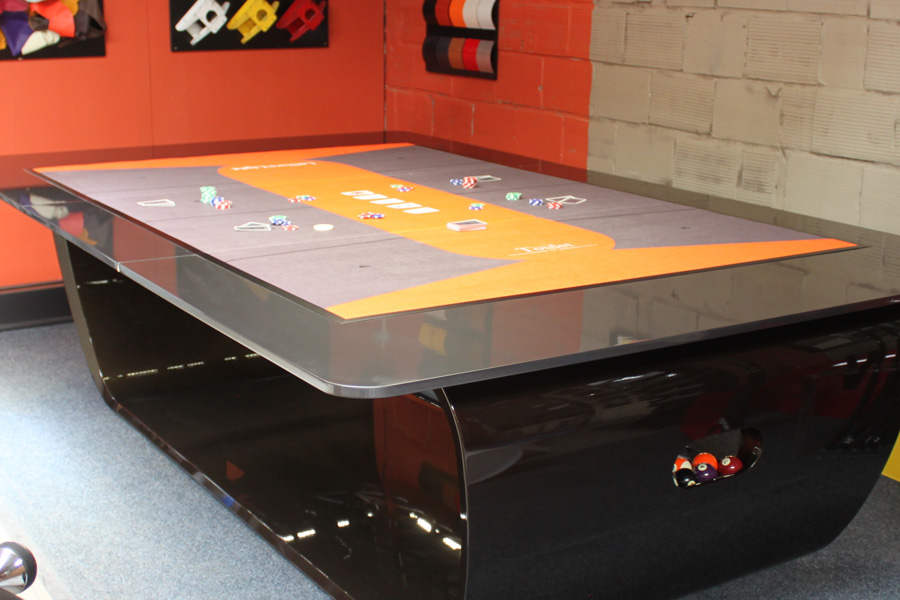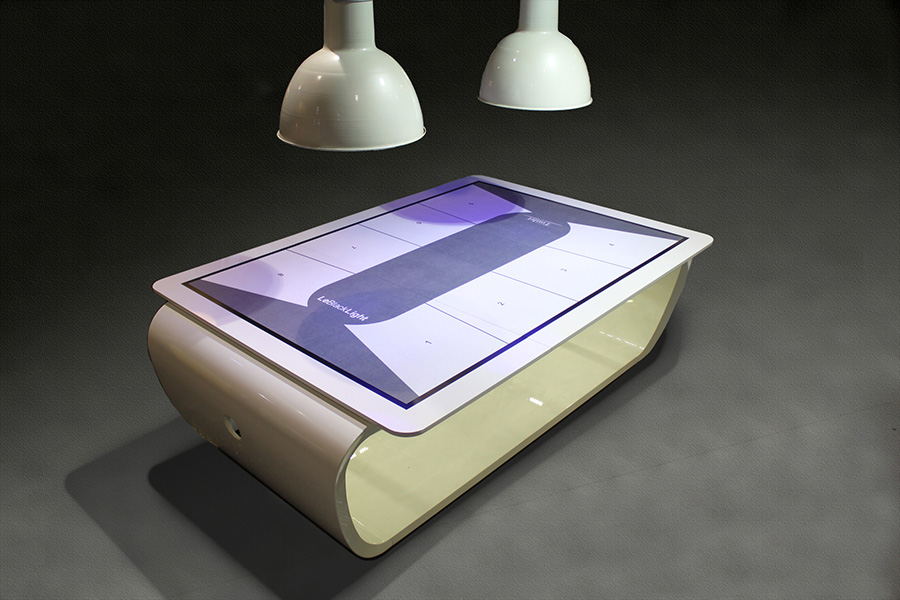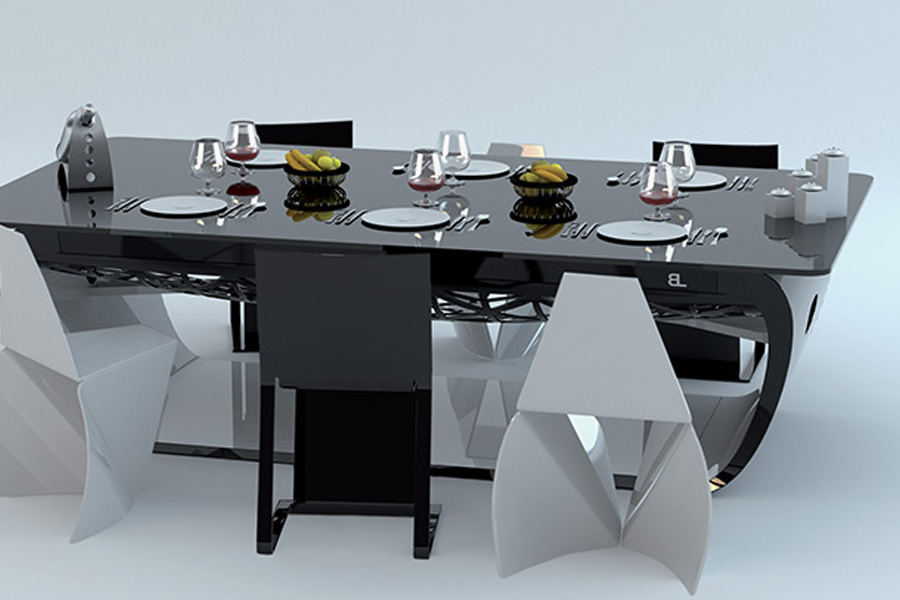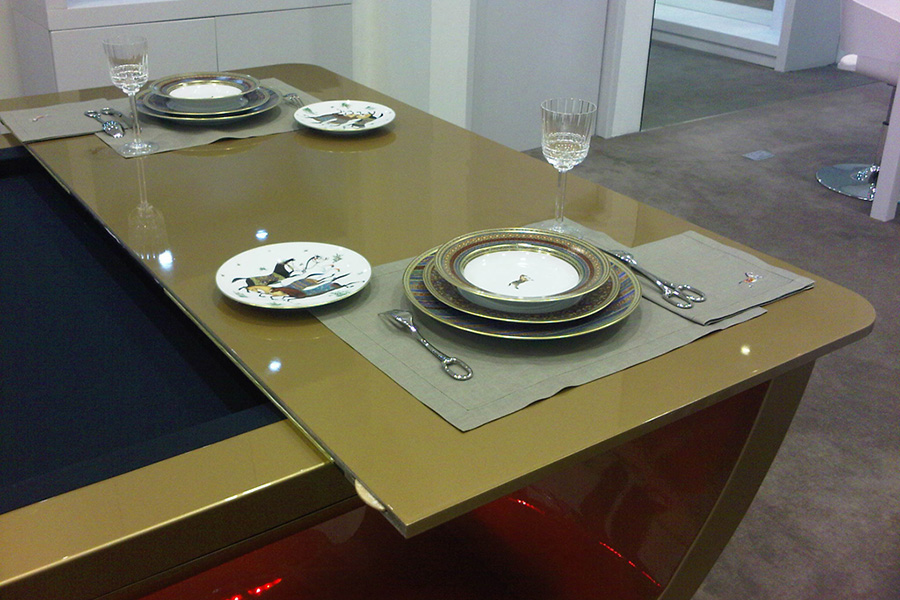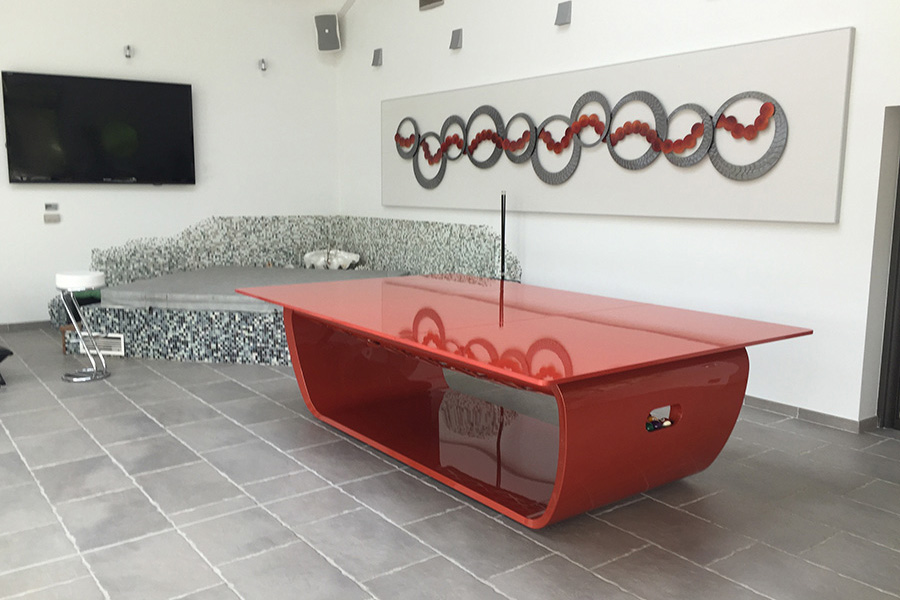 Multi-game
Broaden your horizons with the multi-game option, using plugs. With this option, in just a few seconds you can convert from eight-ball to French billiards.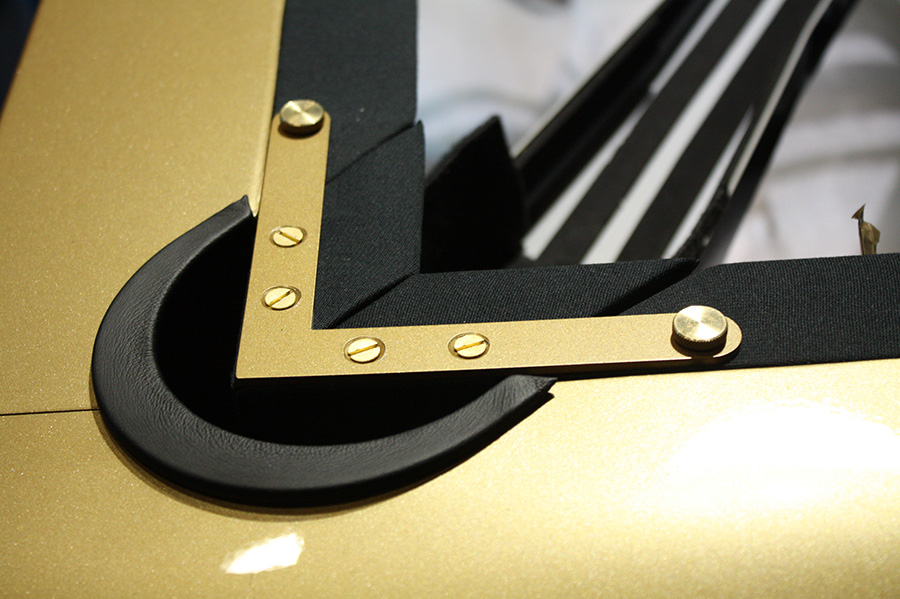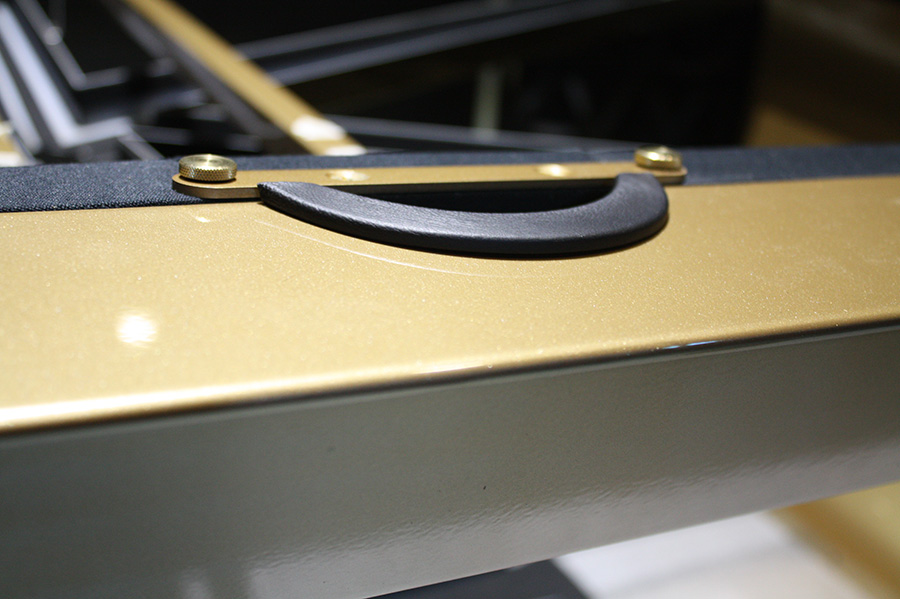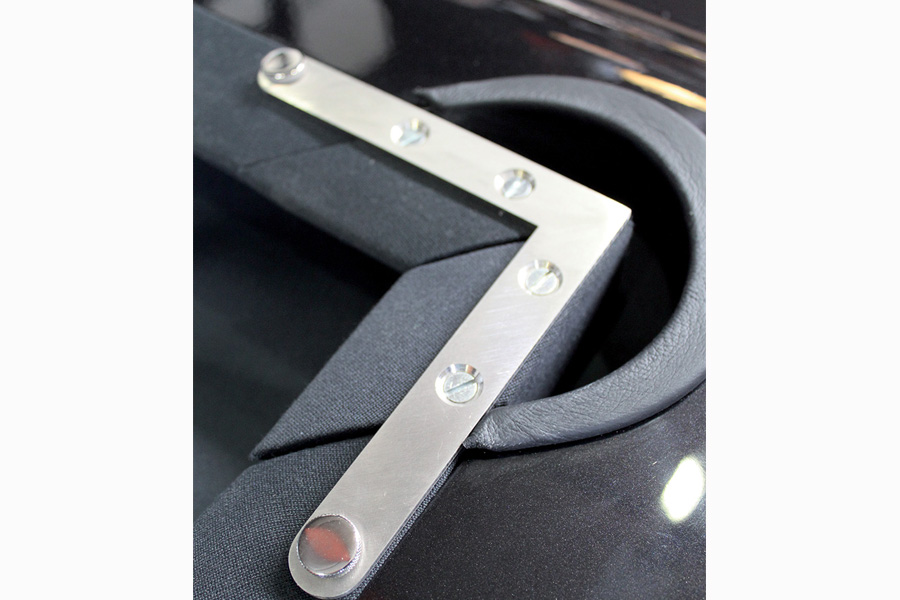 Learn about the BlackLight range
Find out all about the BlackLight billiard tables, as well as all the products in the BlackLight range.
Our team is ready to reply to all your questions! Don't wait! Ask for a BlackLight catalog!