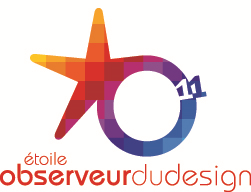 A table designed entirely at Toulet, selected France's best-designed piece, branded and distributed worldwide in a very personalized limited edition.
The BlackLight has continuously evolved since its (recent) introduction, and today there is a whole exclusive universe complementing its design: options, furnishings, game types, personalized details, and more.
Don't wait any longer — let yourself be drawn in by the BlackLight!
BLACKLIGHT TABLE : SIMPLY EXCEPTIONAL
A prestigious table with a unique design by Billards Toulet. Each BlackLight pool table is custom-made to order, personalized according to your wishes: your table is a unique piece, crafted with the most exacting care using top-of-the-line materials. Your BlackLight table is unique: each piece is numbered.100% made in France, guaranteed for life.
The Blacklight range offers several sizes and suitable play modes: from 2.10 (7 ft) to 2.80 m (9 ft). To view your model, configure your Blacklight online.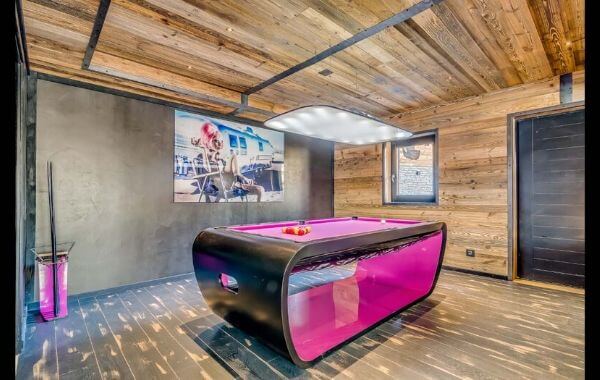 Ideal for small spaces, the 2.10 m (7 ft) Blacklight billiard allows everyone to acquire a modern and exceptional pool table. On this playing surface, the game mode is billiards 8 Pool also called Blackball.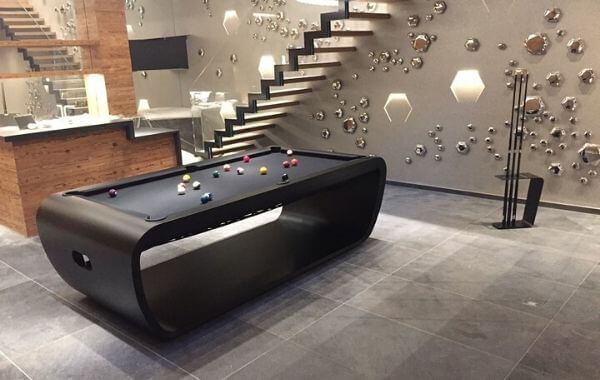 The  Blacklight in 2.40 m (8 ft) offers more possibilities of game modes. Indeed, on this model it is possible to play billiards 8 pool, American billiards or even French billiards with the 'plugs option. Ideal for familiar use.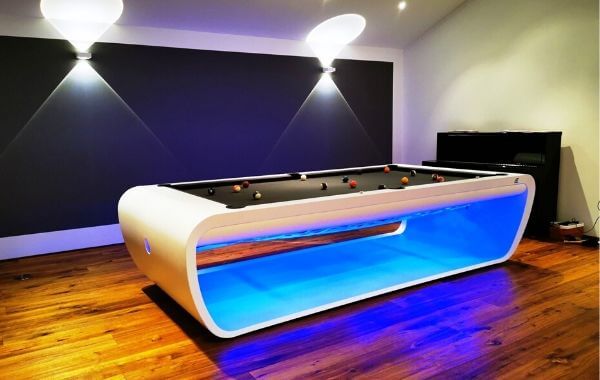 More suitable for large rooms, the Blacklight in 2.80 m (9ft) is the official size for playing American billiards. By changing balls, it is also possible to play snooker.
A complete range has been developed in the spirit of the design of this exceptional pool table. Ideal for creating a Blacklight game world with a poker table, shuffleboard, roulette or table football.
Discover all the elements of this Blacklight range. Each element is made in France and can be personalized down to the smallest detail for perfect integration into your decoration. We find there the aesthetics and the design spirit of the Blacklight.