For an optimal longevity of the billiard table and the various accessories, it is important to maintain them regularly as well as to use the adequate material.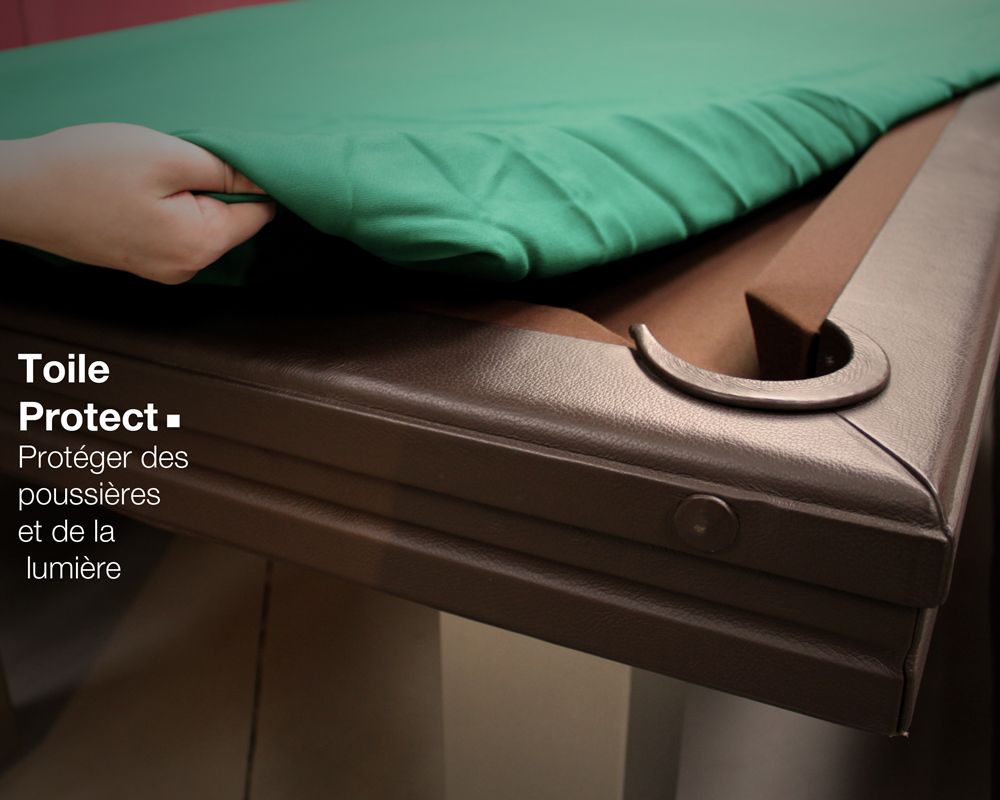 Protection
Guard your table against damage with a custom pool table cover. Some table covers provide a new hard surface when they are placed on top of your table. This hard cover option offer serious protection, and can form an additional table for large dinner parties. Soft vinyl covers are easy to slip on and off, but some offer little or no padding. Soft covers protect against spills and general dust, but won't prevent damage from heavy items or curious pets. Scratching cats and chewing dogs will cause expensive damage to a pool table. Lock pets out of the room with the pool table or train them to stay away from it completely.
When the cover is off to play a game, following a few basic rules will protect your table. Discourage players from setting drinks on the side edges of the table to prevent spills; likewise, they shouldn't sit on the table's edges. Use chalk and powders sparingly and ask other players to step away from the table before chalking.
.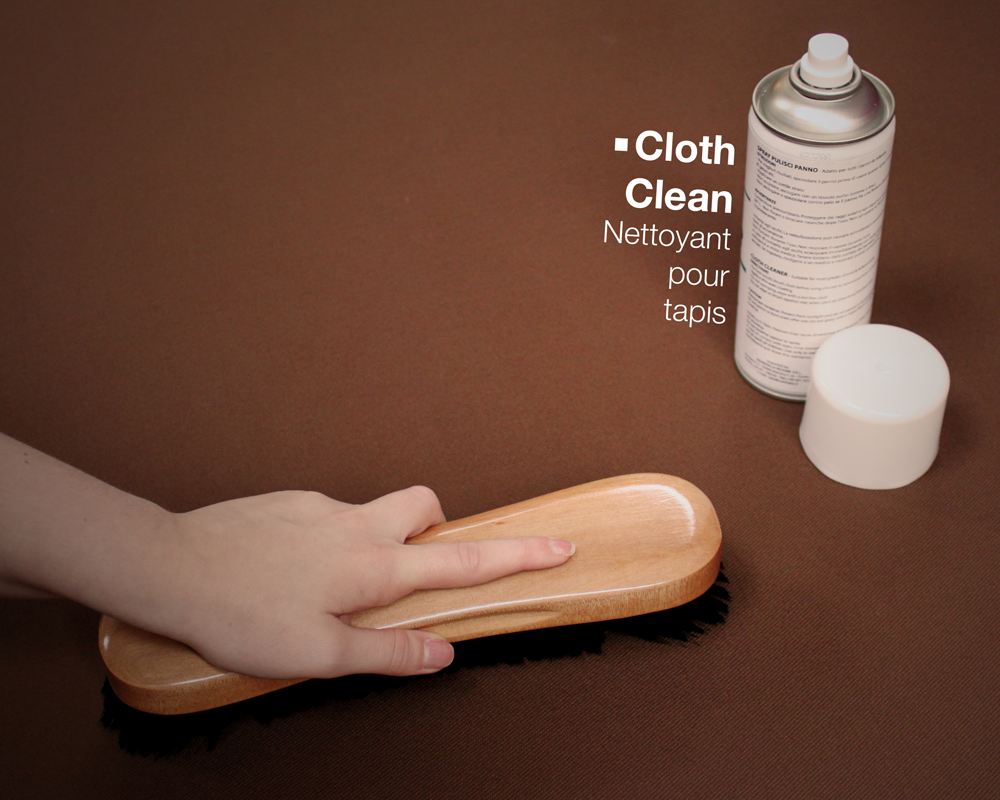 Cloth Cleaning
Purchase a pool table brush. This brush is suitable for using on felt tabletops. It consists of bristles in two lengths, longer at the edges and shorter in the middle. They're inexpensive; look for them online under "pool [or billiard] table brush." Use it after every playing session to remove dirt, dust, chalk dust, and any other foreign contaminants that have appeared during use.
Wipe or brush down the bumper railings first, then brush the felt top; this allows the dirt on the railings to fall on the felt top before you have gone to the effort of brushing it. Sweep all of the dirt from the center of the table into the nearest pockets using straight brush strokes. Do not use circular motions, as this will go against the weave of the felt, causing it to rub up.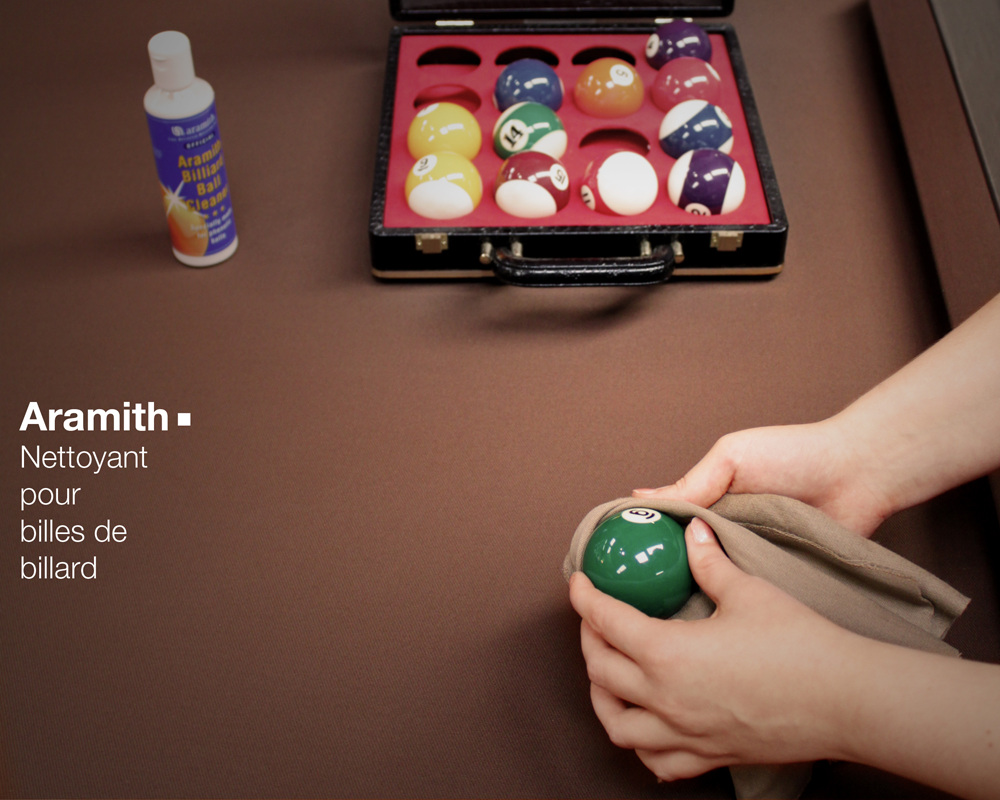 Ball cleaning
Aramith balls guaranteed "no polyester," genuine Aramith phenolic balls, have everything the demanding player expects. Do not leave the balls on your billiard table, and keep them in a dark place.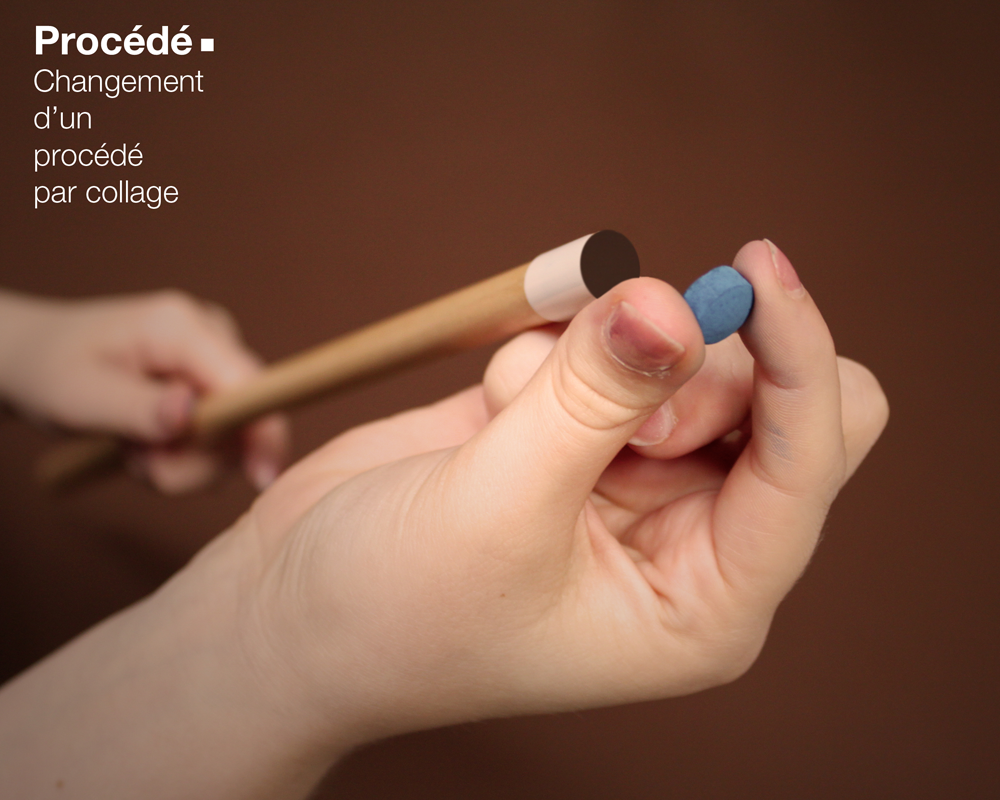 Need to replace the tip ?
A threaded tip is easy to replace. You just have to screw on the new one: make sure you choose the right diameter!
A glued tip requires more skill. It is a special, meticulous job. Our technicians can do the work for you. Please do not hesitate to contact us.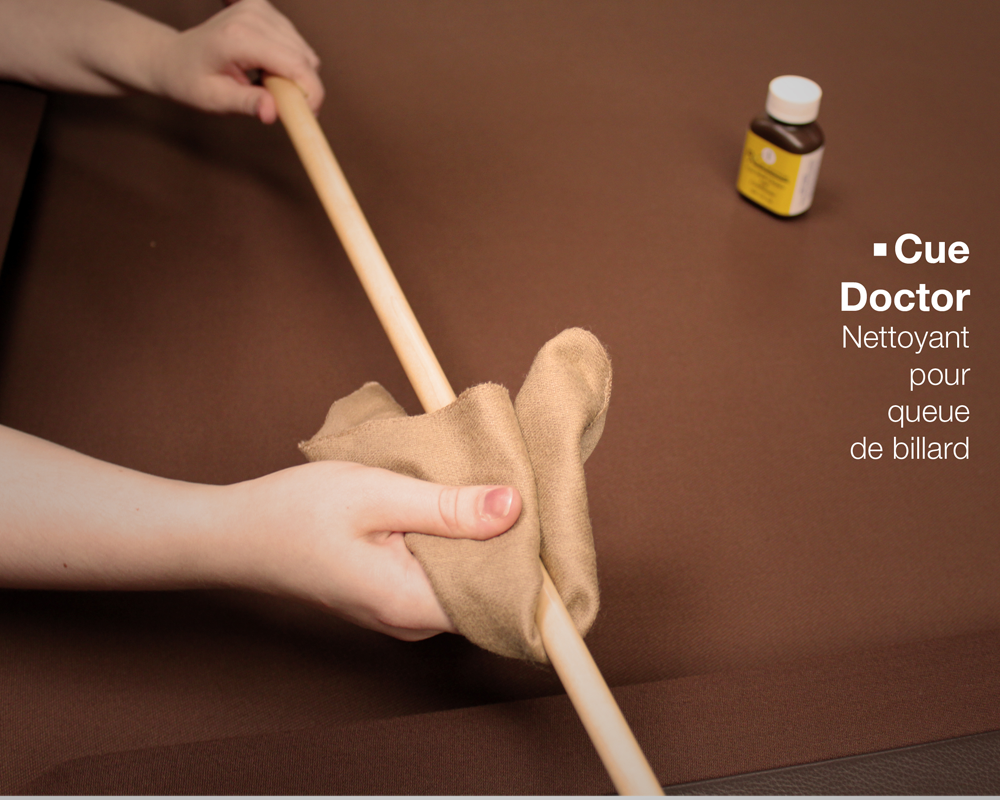 Cue Maintenance
To remove chalk and residue on the cue shaft, we advise you to regularly use a slicker. It will help to get a better glide. Starting with the first use, you can regularly clean your cue with a soft cloth and Cue Doctor cleaning products.