Bitalis pyramid
stylish billiards table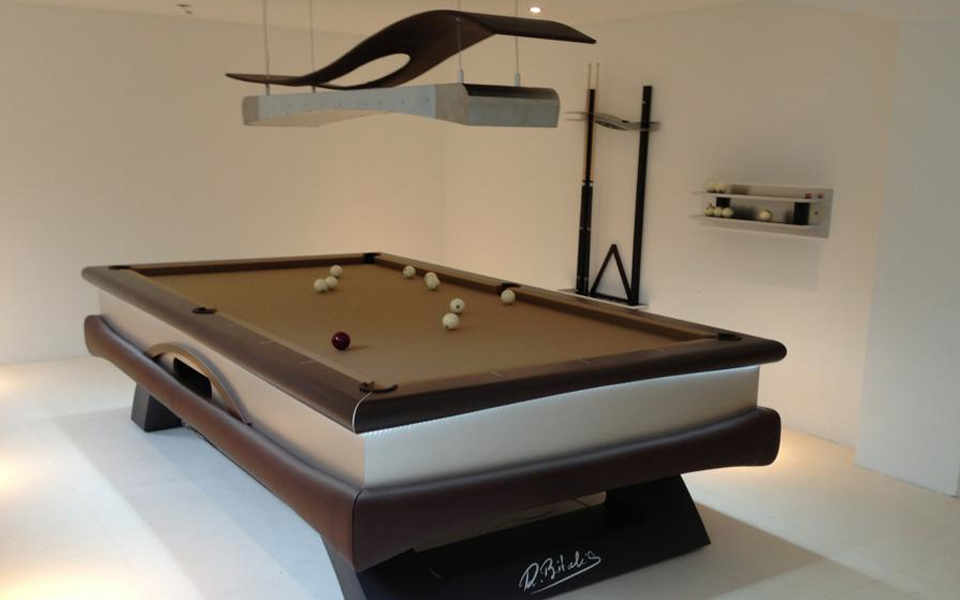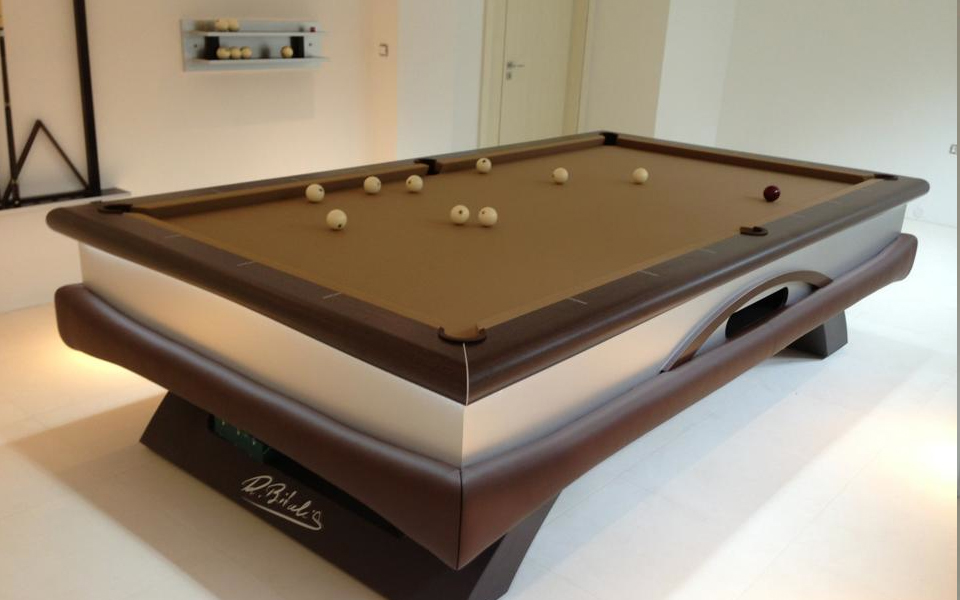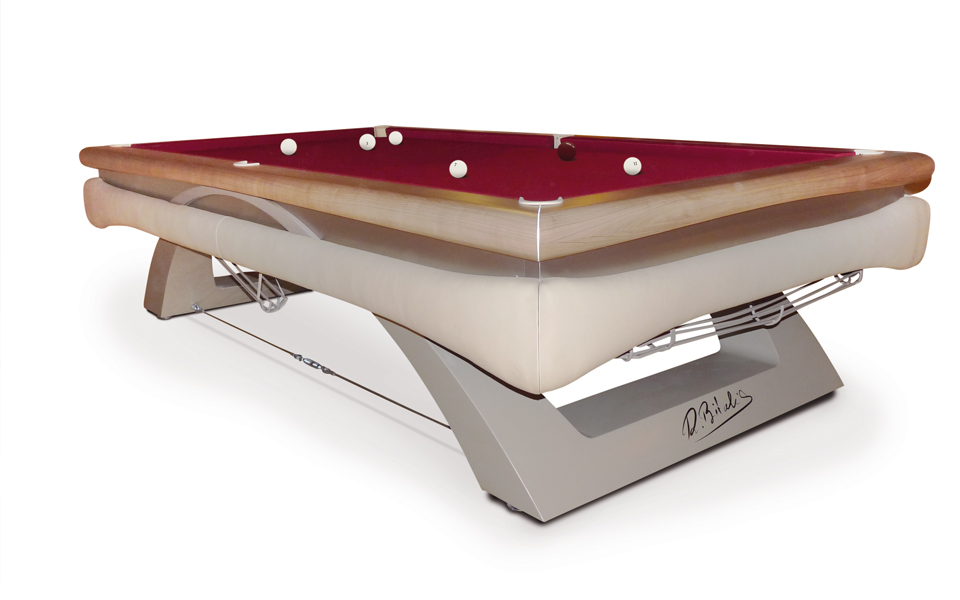 Bitalis pyramid
French billiards — pyramid style!
Billards Toulet and Richard Bitalis joined forces to create a brand-new French billiards table: The Bitalis
100% customizable:
Frame, feet, leather, and cloth color of your choice.
Options: Electronically controlled heating. LED lighting.
100% quality:
Polished metal U-shaped chassis, 120mm. Four 80 mm diameter jacks for a perfectly level surface. Soft leather covering over foam padding. Post-formed body, 15 cm. Simonis IS300 cloth, Kléber Michelin rails.
Available in 280 cm (45 mm slate) and 310 cm (45 mm slate).
Unique points of pyramid pool:
The balls: The 16 balls (15 white numbered balls and one red ball) are larger and heavier than in other billiard games. Two sizes of balls are allowed: 68 and 71 mm.
The pockets: The pockets are no more than 2 or 4 mm larger than the balls (depending on the balls used), making the game very difficult.
The goal of the game is to pocket eight balls. The first player to pocket eight balls wins.
To help you, here is a table showing the available options: