TRANSFORM YOUR ROOM INTO A REAL GAME ROOM, WORTHY OF THE BEST CASINOS!
Our studio and our designer are working on a roulette table.
Steel structure, painted body (color of your choice), authentic game cloth and casino roulette wheel, padded rail upholstered in leather (color of your choice). Poker or blackjack tabletops optional.
Dimensions: 244 cm x 140 cm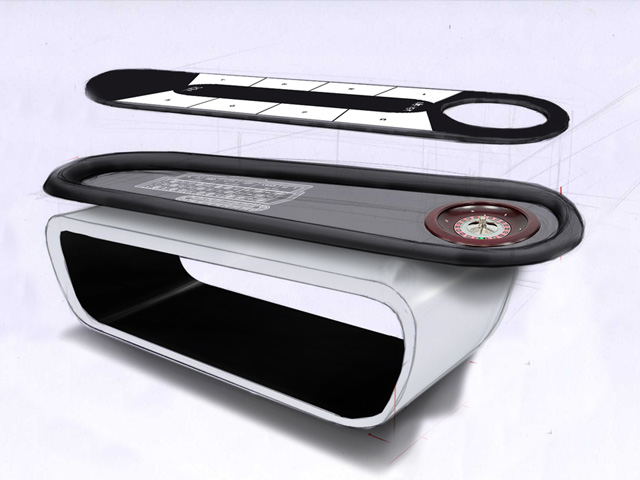 Learn about the BlackLight range
Find out all about the BlackLight billiard tables, as well as all the products in the BlackLight range.
Our team is ready to reply to all your questions! Don't wait! Ask for a BlackLight catalog!