Freijo
Contemporary billiard table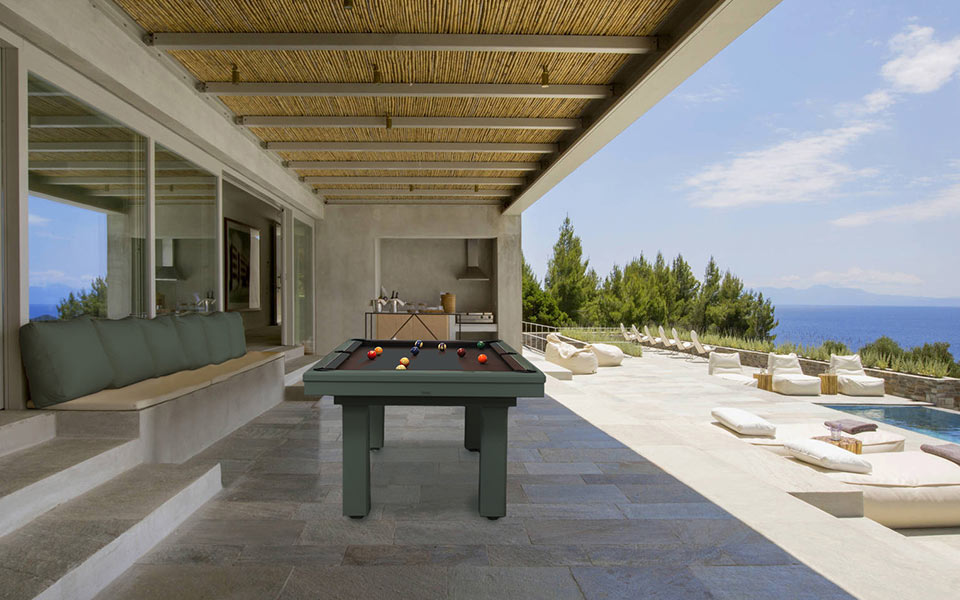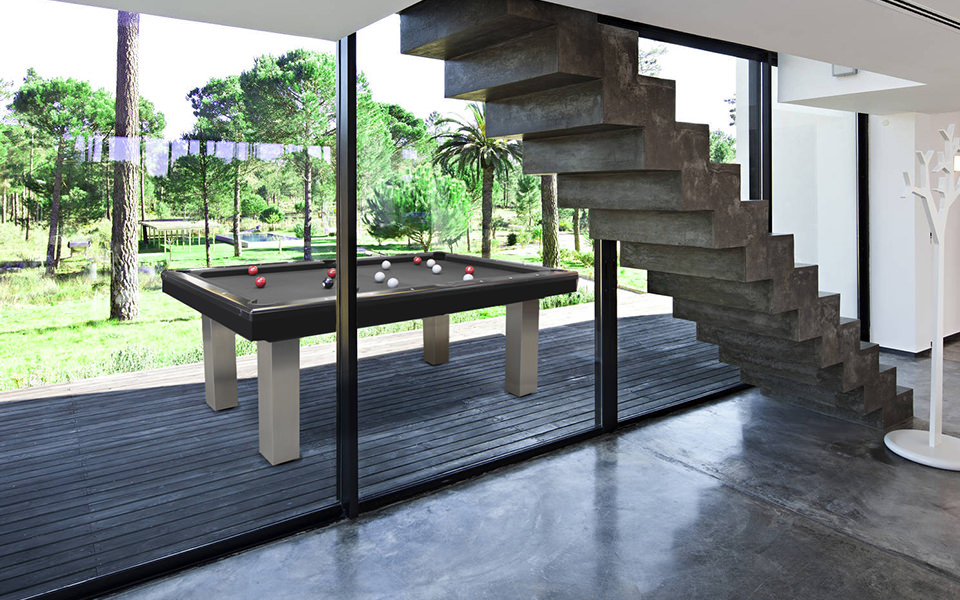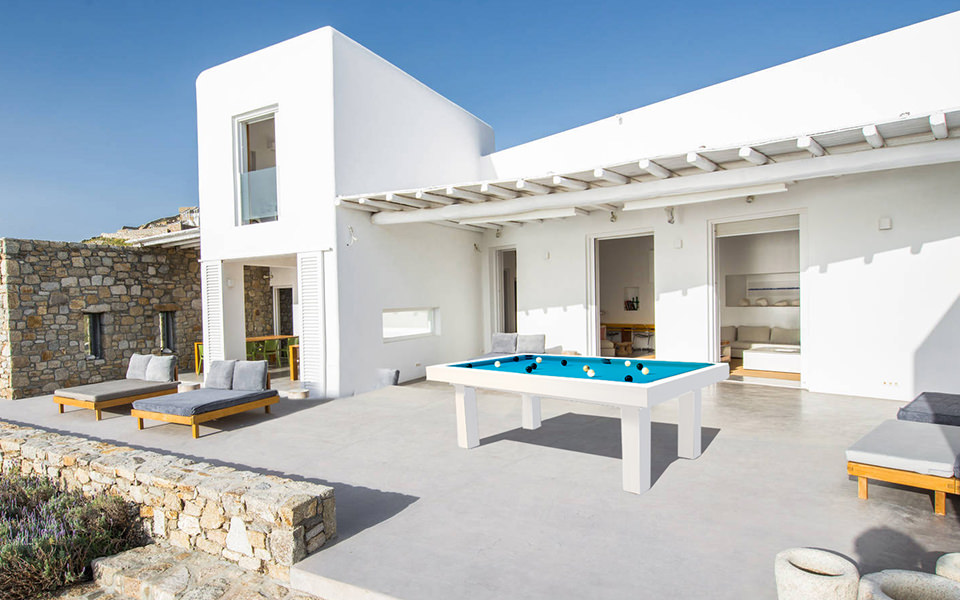 Freijo table
With its outdoor-specific design features, the Freijo line finds a natural home in your garden, on your patio or under your pergola. Enjoy the pleasure of playing outdoors with family and friends.
100% customizable
Your table reflects your personality and your tastes.
If a table has been an indoor fixture up till now, it will nevertheless find a home outdoors, fitting in perfectly with your environment.
Make it unique by customizing it, from size (190 to 380 cm) to game type (pool, blackball, French billiards, snooker, or multi-game), to cushions, and cloth color: petrol blue, anthracite gray, light pink, ecru (special water-repellent, anti-UV outdoor cloth).
Outdoor tables
Toulet offers a wide range of Freijo tables. Choose from the following models: Broadway, Club, Roundy, Purity, Loft, Pop. For outdoor use, they are all made of freijo wood. Freijo is a type of wood endemic to Brazil that's similar to teak. It is a very high-quality wood, widely recognized for its durability. It is naturally treated for outdoor use.
The tables in the Freijo line have galvanized chassis and levelers. Ball returns are treated against rust and paired with a special outdoor carpet. Ball-return systems are perforated so that water can drain, and the hardware is stainless steel. Tables in the Freijo range are delivered with an anti-moisture protective cover and graphite cues with plastic tips.
100% decor
It's up to you whether to keep the natural wood color or go for one of 500 stain colors. This provides UV protection and weather resistance, and guarantees optimal results.
100% modular
Add a tabletop to transform your billiard table into a dining table. A friendly, easy-to-use alternative for sharing moments with family and friends. Choose from our 100% glass tabletops with transparent, opaque, or tinted finish.
100% relaxation
Whether you love billiards because it's stylish or because it's fun, for relaxation or for competition — it's all part of the same passion for the game! Billiards is a family game, a game for friends, for people from 7 to 107. It guarantees long hours of fun and camaraderie.
To help you, here is a table showing the available options: