BlackLight Luxe
Design Billiard Tables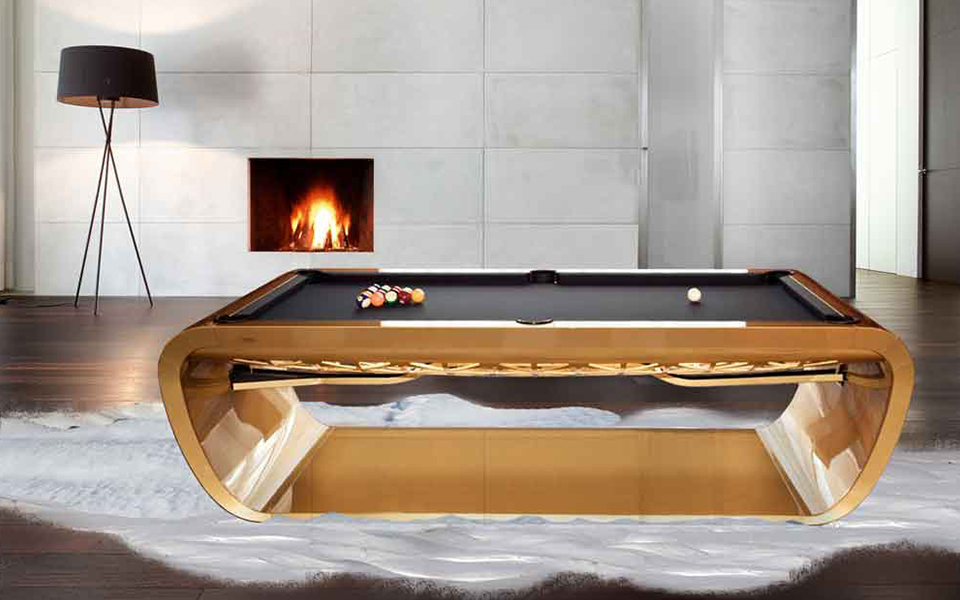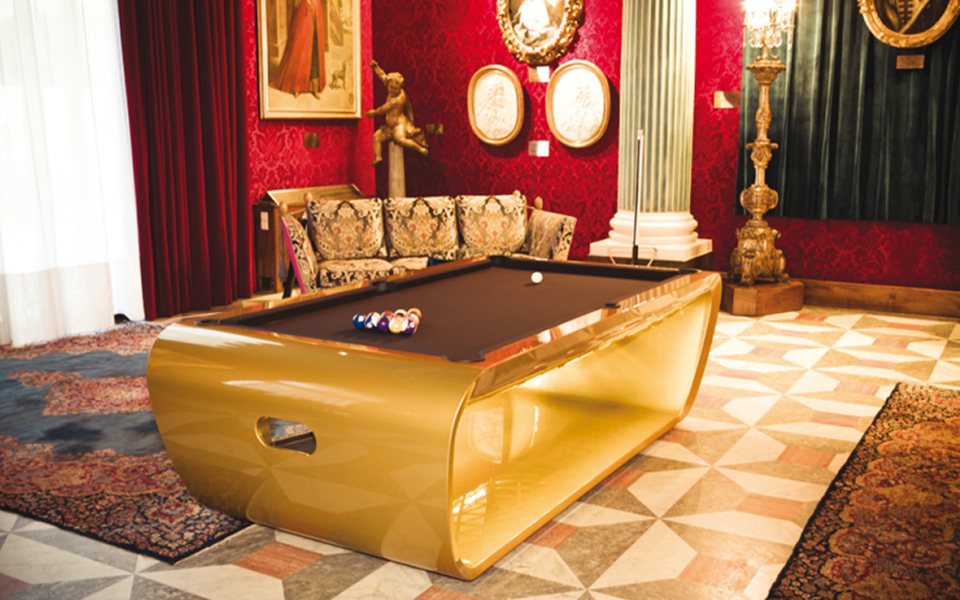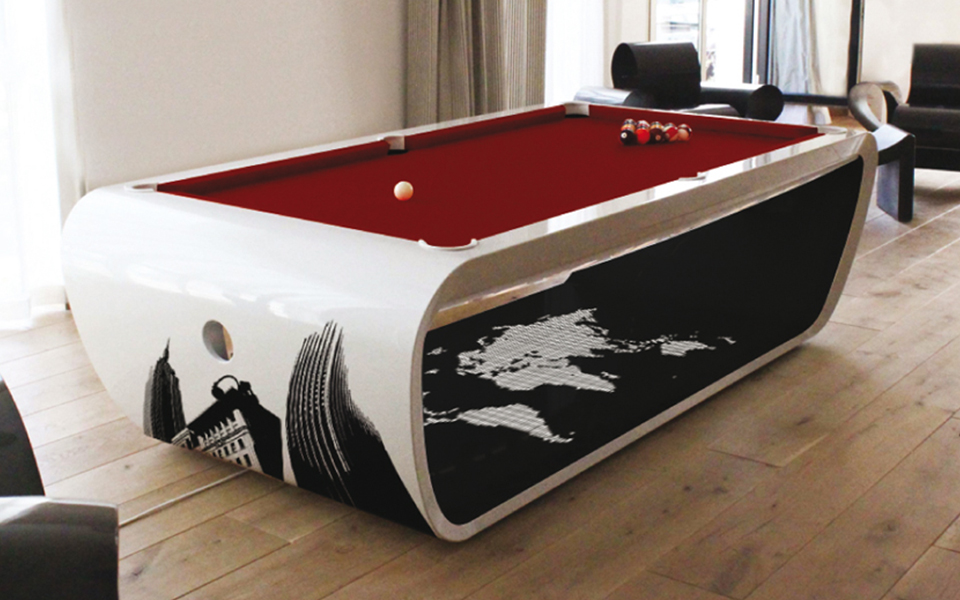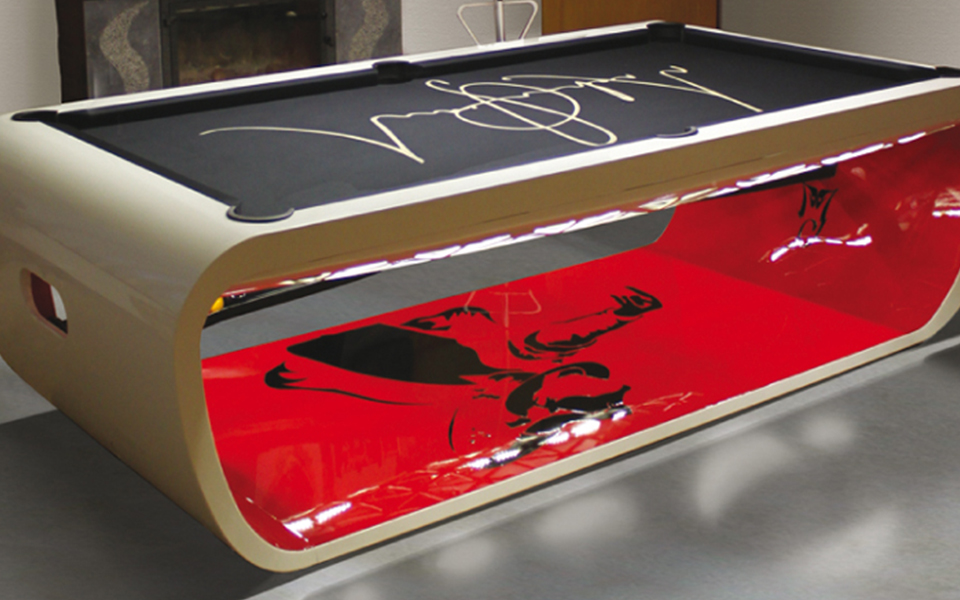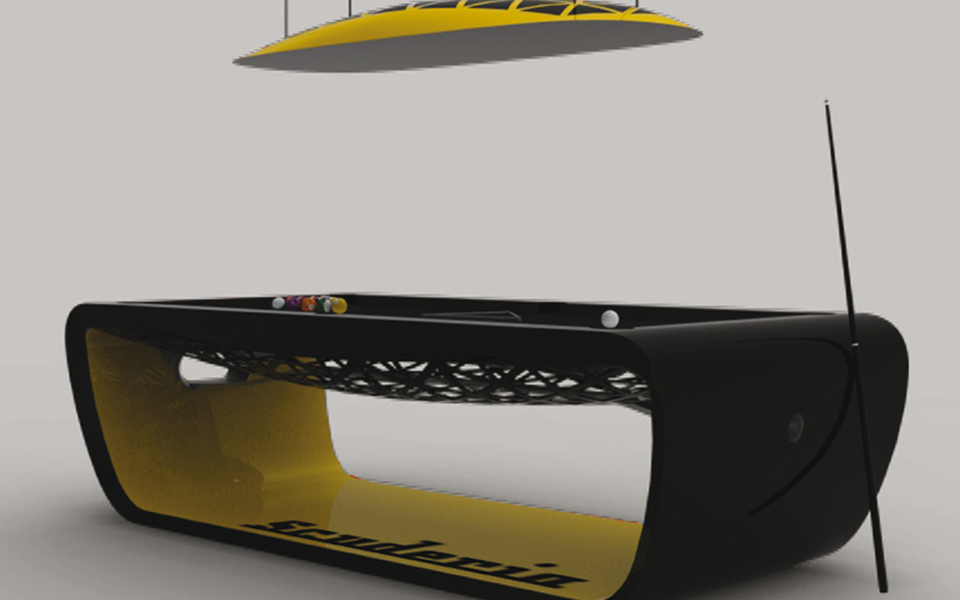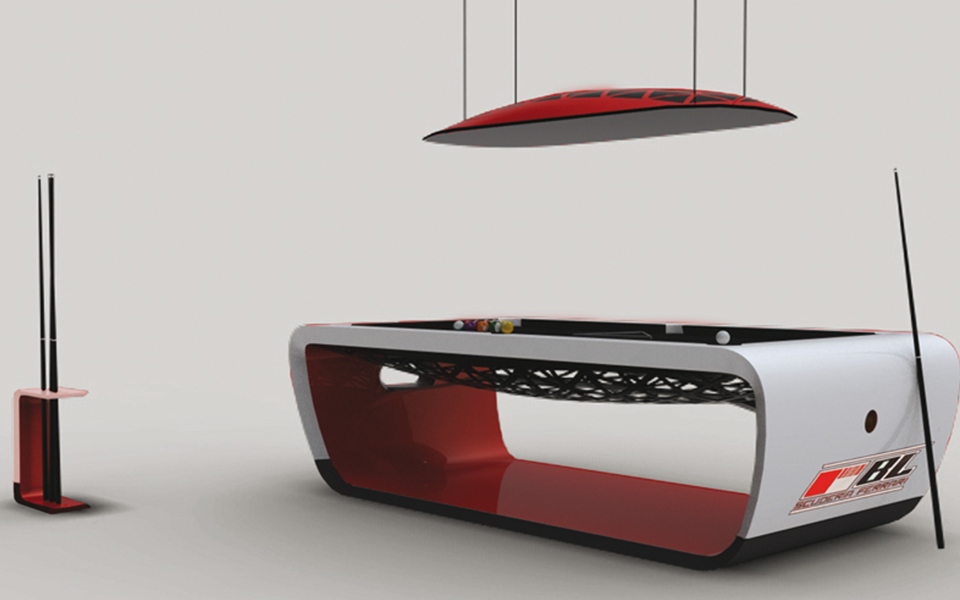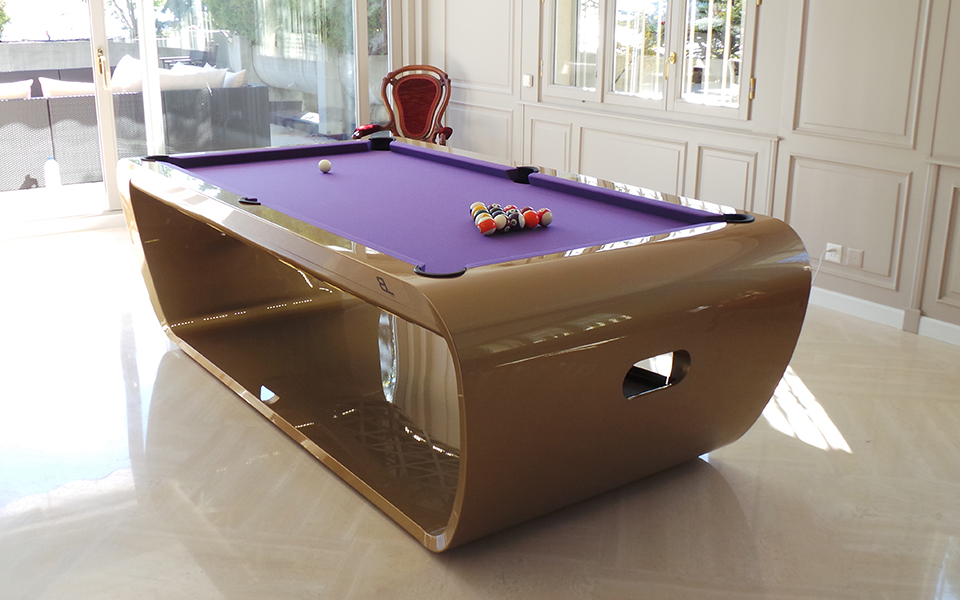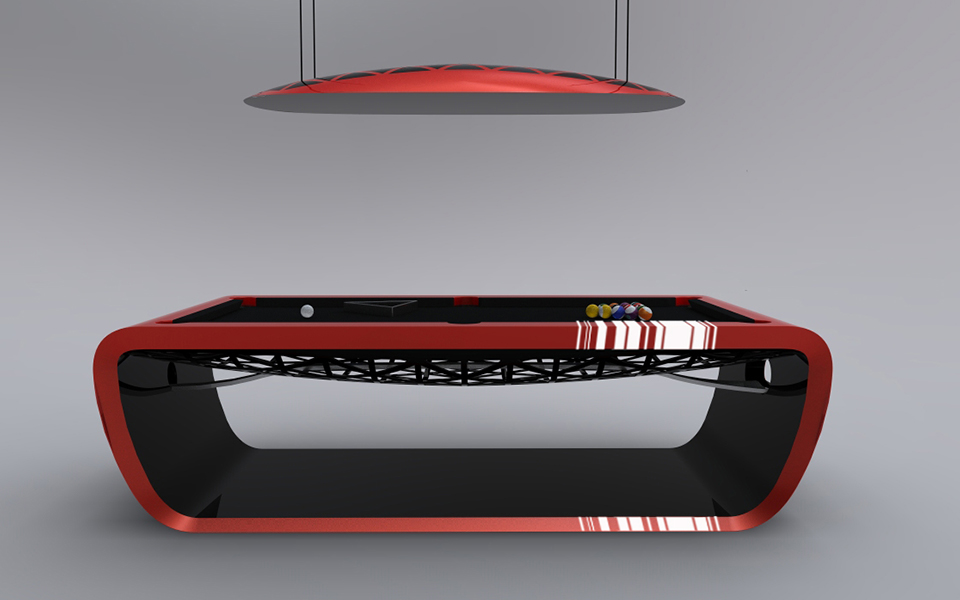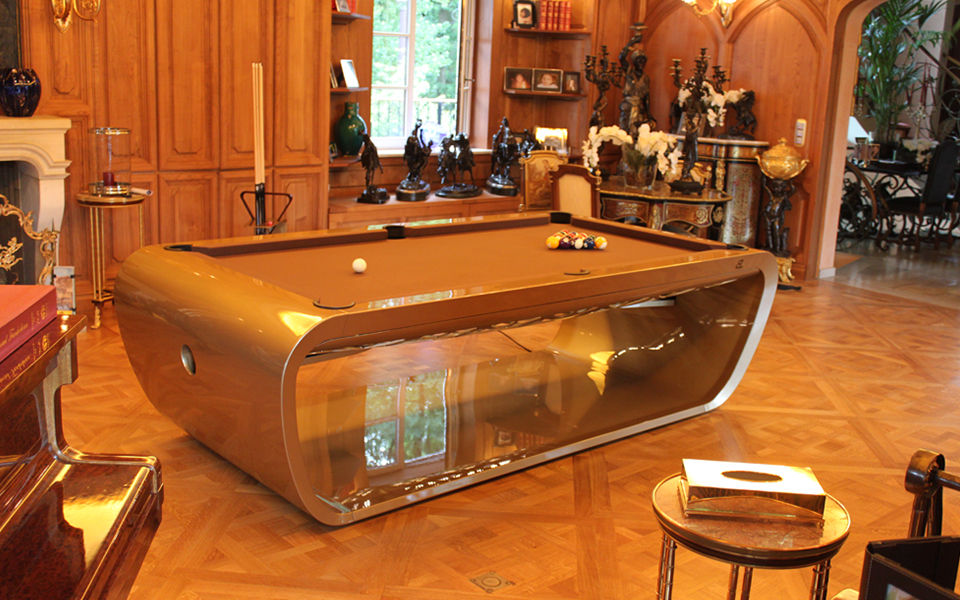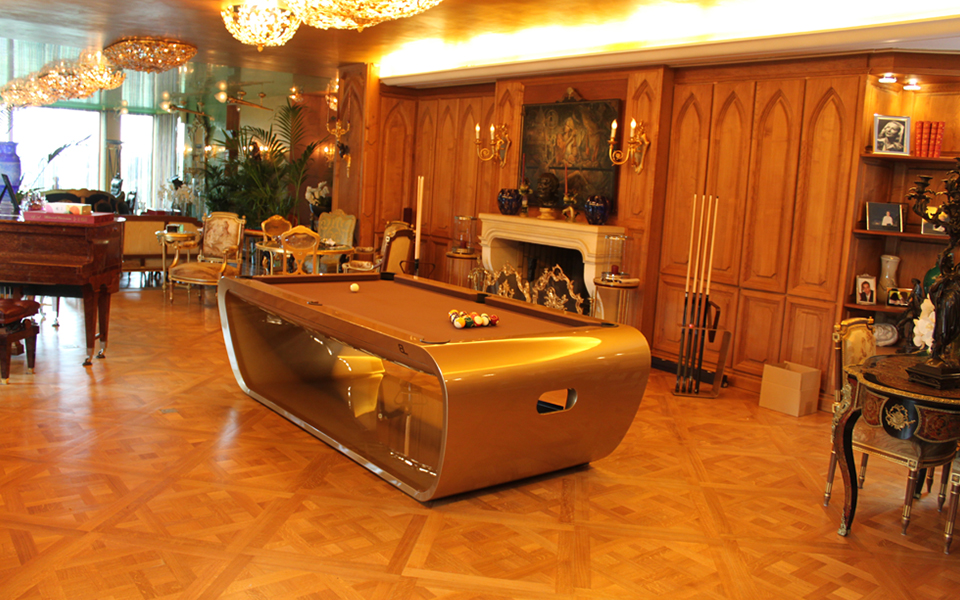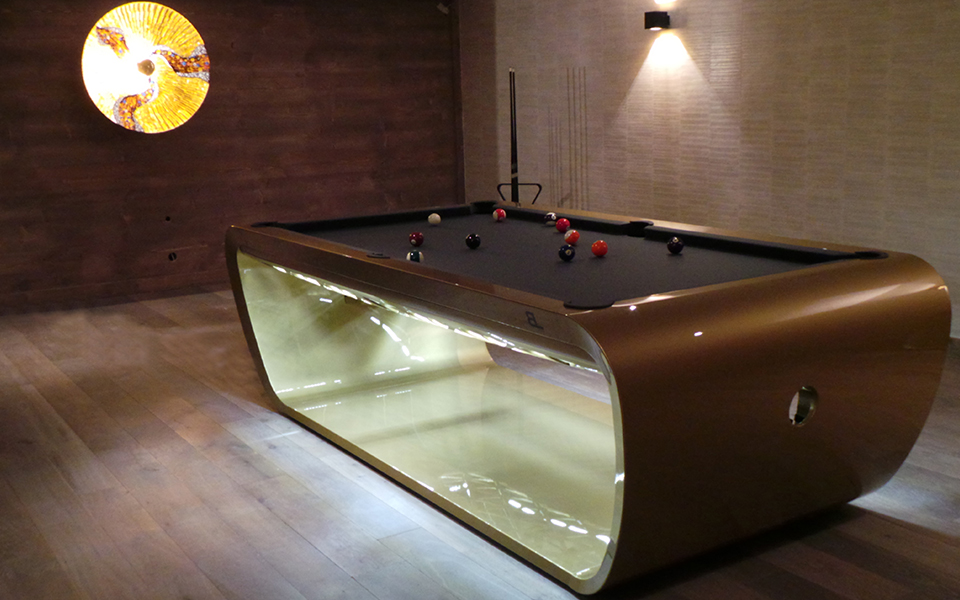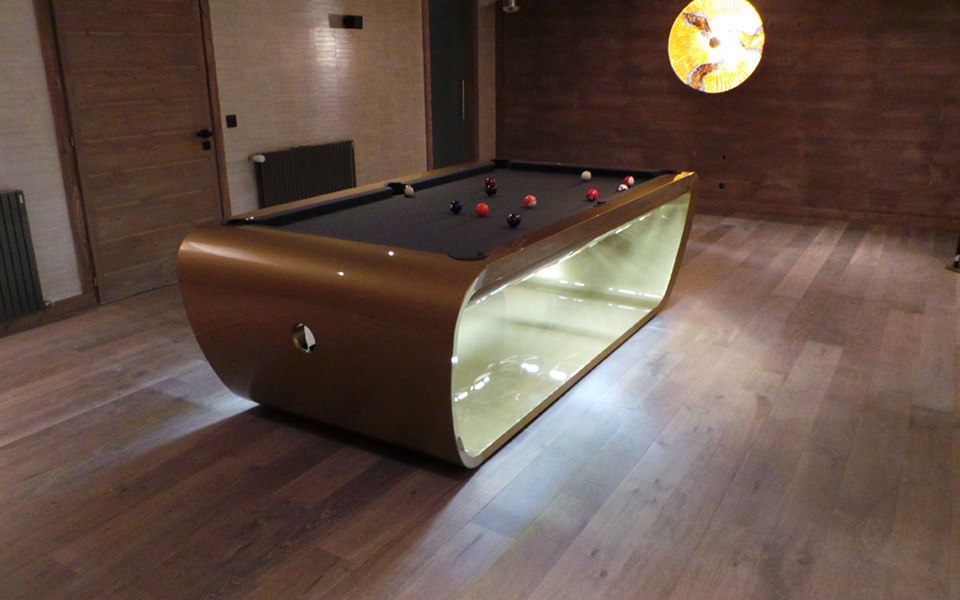 BlackLight Luxe table
The top-of-the-line design pool table — now in a Luxe version!
Today, in the spirit of design, we wanted to create a resolutely different billiard table. So, we approached the Institut Supérieur de Design in the north of France, and five design students worked long and hard choosing materials, harmonizing the shapes, and ensuring that the quality of this table exceeds expectations. This top-of-the-line table, which we now offer on the French and international markets, is made entirely to measure. As a result, each table leaving our French factory is a unique, numbered piece.
100% customizable
To bring you the table of your dreams that fits best with your desires and your interior, Toulet lets you create it to measure and customize it from start to end, to make a unique object.
With its unique shape, the BlackLight Luxe isn't simple a billiard table made of unbendable steel: it's a true design piece that will become an integral part of your interior. Choose from more than 500 steel finishes for your BlackLight Luxe, including gold and pearl finishes, created for automobile bodies. Choose to match the basin and the ball return with your table, or contrast them for more originality. Choose from matte, lacquer, or metallic finish.
And why not splurge on an all-lambskin cover, Swarovski crystal inlays, personalized cloth, or an actual personalized table — stickers, engraving, printing, signature, and more! With BlackLight Luxe, there are no limits. Let your imagination run free!
100% modular
Configure the table of your dreams, from exterior dimensions (240 or 280 cm; 94 or 110 in) to the finest details: colored leather pockets (more than 100 colors), multi-game option with additional plugs, two-tone for the interior and exterior, white or colored LED lighting for the basin, Atao sound system with MP3 and Bluetooth connectivity, 30 colors of cloth to go along with the type of game you desire.
Add an overhanging tabletop in wood to transform your BlackLight table into a dining table. Tabletop may also be transformed into a poker table, with the addition of a customized cloth on the reverse. Add chairs, benches, and barstools custom-made to match your table! A modern, friendly, easy-to-use alternative for sharing moments with family and friends. For added practicality, we also offer the tabletop support and stand-up steel cue rack in the table finishing options.
Your table, created from your vision!
To help you, here is a table showing the available options: